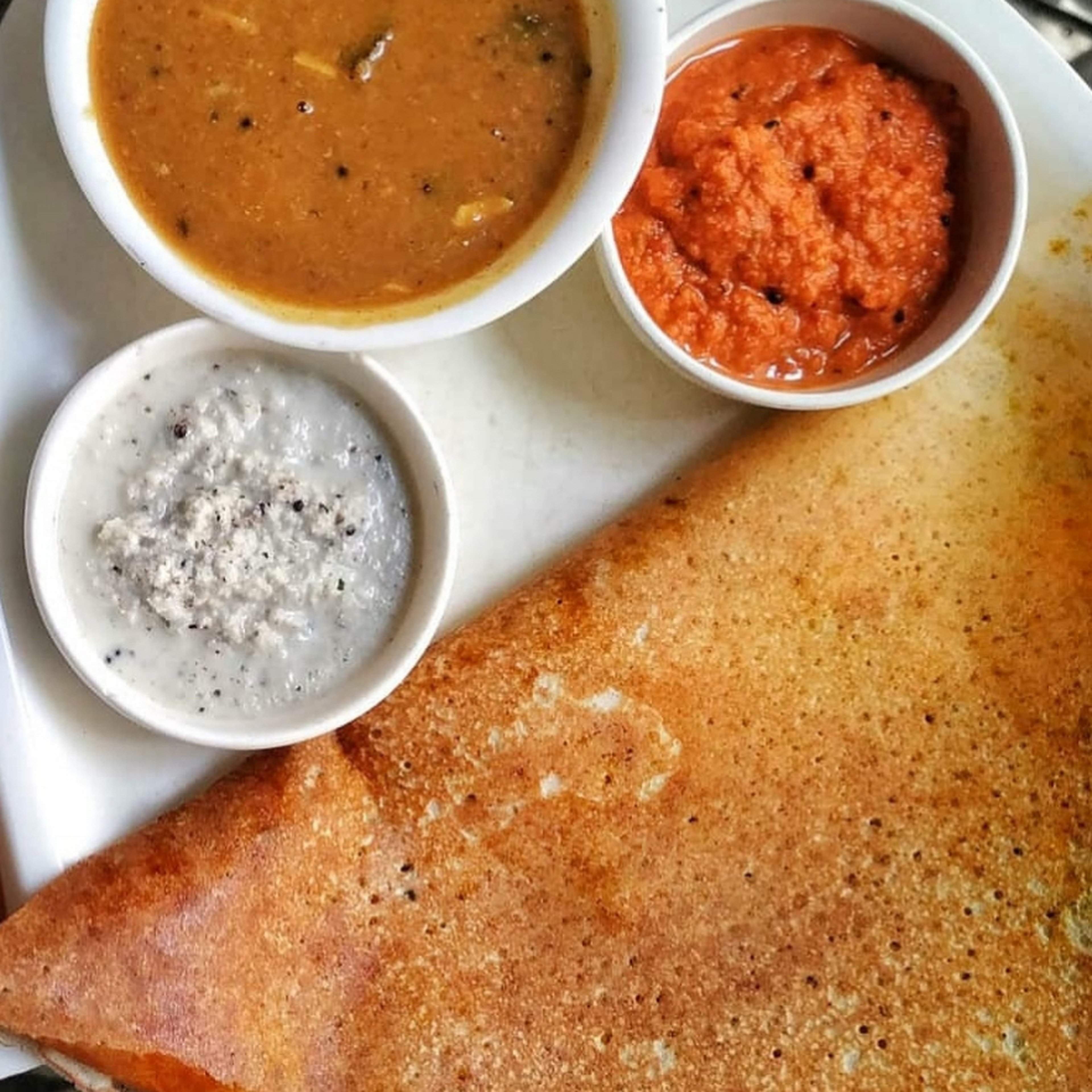 Indian Breakfast - Masala Dosa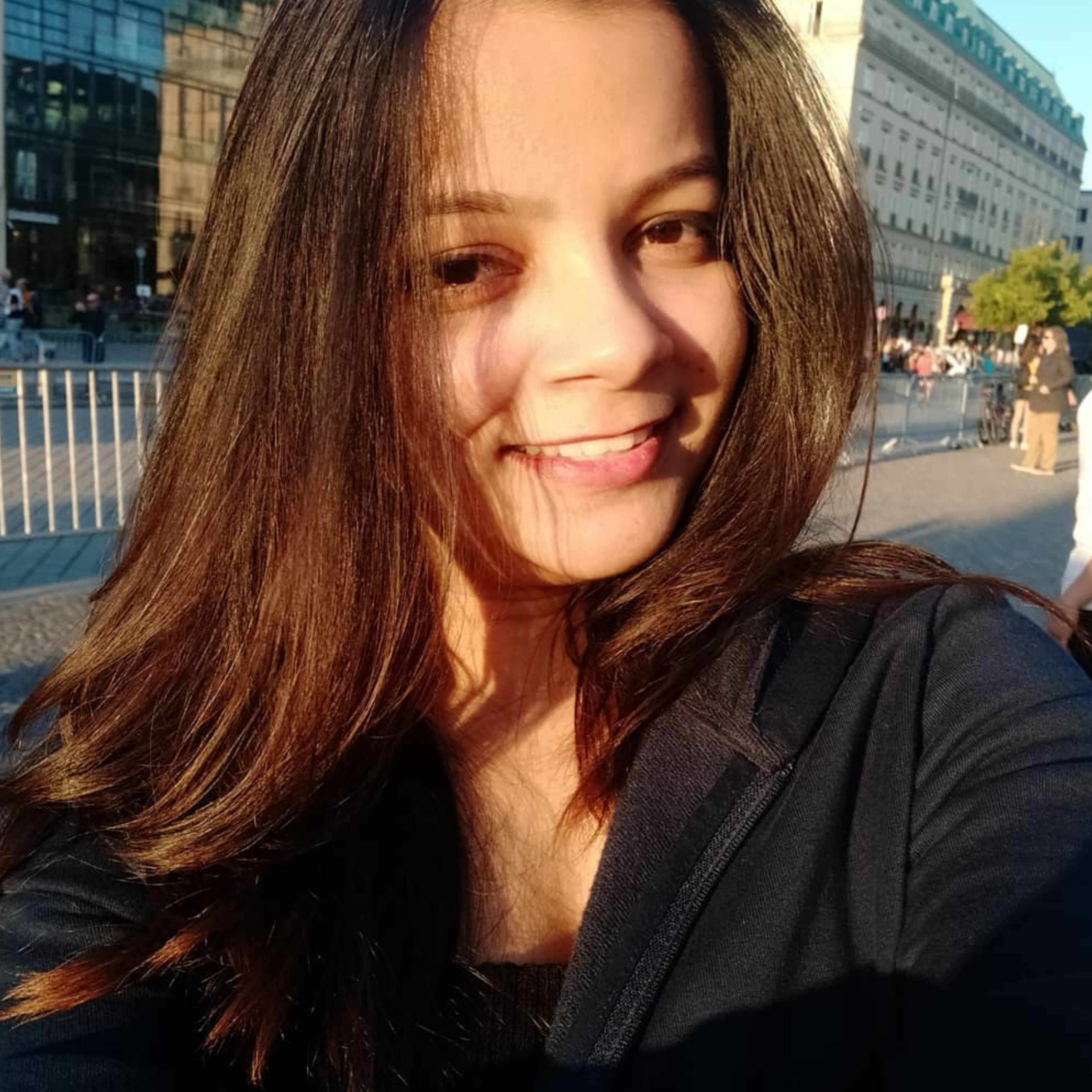 "For more details visit go fooddy.com . Well if you call yourself big fann of Indian Food then yes, this is the most popular Indian food. What you will find in this post ? If you have such question then let me clear you will get all information with answers to all your question. All recipes you find here is tried and tested in my kitchen, so no surprises. I made it simply for beginners with picture of every small steps with tips and trick from Indian kitchen."
Utensils
2 bowls, food grinder, nonstick pan, cooking spoon
Step 1/ 8

Preparation of Dosa Batter For smooth dosa batter, proper soaking is necessary. Soak 2 cups of rice separately in bowl.

Step 2/ 8

16⅔ g

White lentils

⅛ tsp

fenugreek seeds

1 cup of Lentils (udad dal) and ⅛ teaspoon of fenugreek seeds (methi seeds) Don't add more fenugreek seeds than mentioned, it will make your batter taste bitter. Note: Make sure its soaked in enough water (water should be 1 finger above the ingredients in bowl). Cover both the bowls with lid and keep at warm place for 5 to 6 Hours.

Step 3/ 8

This is how it looks after soaking overnight.

Step 4/ 8

How to make Dosa Batter After 5 to 6 hours of soaking, drain the extra water from both the bowls. Add the soaked rice and mixture of lentils (udad dal) and fenugreek seeds (methi seeds) to grinder. If all ingredients doesn't goes together then add it twice or thrice in parts to grinder Note: Don't add excess of water, start with no water (as already soft after soaking). If water need then add it later. We want batter consistency like toothpaste 😉 Later, once you finish grinding. Take a large bow

Step 5/ 8

This is how it looks when you allow to rest for 4-5 hours after grinding finely.

Step 6/ 8

nonstick pan
cooking spoon

How to make Dosa Finally, we arrived to this step. All your handwork will be paid off. Mix the batter, add some salt to taste and mix it well. And now check the taste 😛 If you found batter now thick then add some water (should flow like paste) Note: You will find small bubbles in batter or puffed batter. Heat the non stick pan on medium flame, make sure the surface of pan is cleaned (with no oil initially). Once you find pan is hot, its time now. Take enough batter in deep spoon, pour it in midd

Step 7/ 8

Allow it to get cooked, you can see it's surface getting dry. Apply some butter or oil with brush or spoon on surface of dosa. When you see it getting golden or light brown then its time to roll or fold. You can also stuff it with potato filling. Add tomato sauce, finely crushed beetroot or cheese. [Traditionally dosa comes with potato (shallow fried with spice) stuffing, but also people love to eat it without stuffing by dipping in chutney] In case, you add stuffing or cheese or tomato mix it w

Step 8/ 8

Notes Some tips and trick to remember: Adding more Fenugreek seeds (methi) will make your batter bitter, experienced in my first trial 😛 Soak is necessary but fermenting is mandatory, what I mean is the more time you give for fermenting the better you get dosas. [ I start preparation a day before, In afternoon I soak ingredients and before going to bed I grind and keep it for fermentation for whole night. And morning starts with dosa (well makes my day) ]. Non sticky pan is heart of making dosa,

Enjoy your meal!
More delicious ideas for you