Homemade kombucha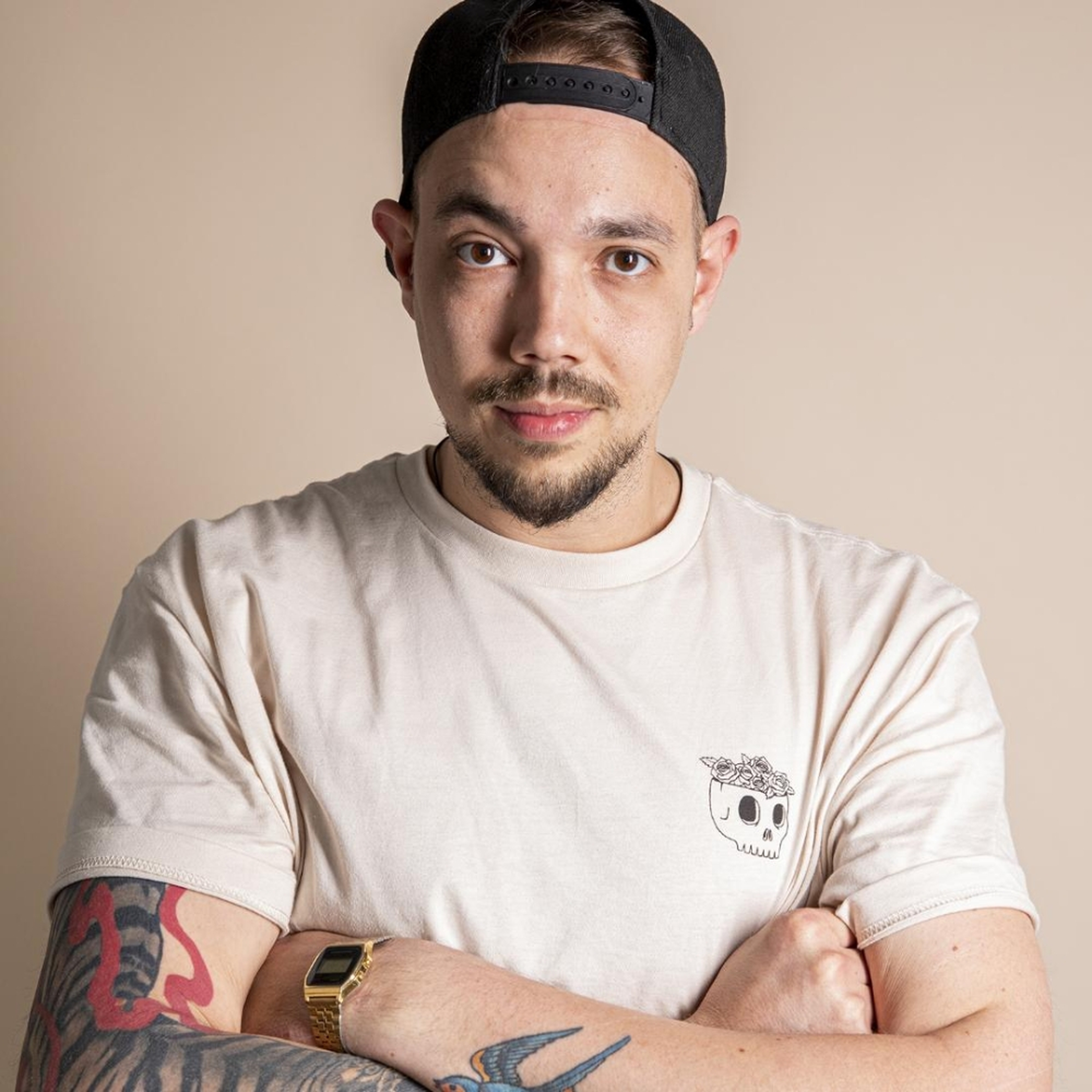 "To make kombucha you'll need a canning jar with at least 3L capacity as the SCOBY needs to be exposed to oxygen at the top of the jar. You can make kombucha with tea, juice, or any other infusion, the only thing that matters is that it is very sweet. Note that the final result will be far less sweet as the SCOBY processes the sugar during the fermentation process."
Ingredients
SCOBY (symbiotic culture of bacteria and yeast)
Utensils
pot (small), whisk, glass jar (large), kitchen towel, rubber band, sieve, pitcher
Step 1/ 4

66⅔ ml

water

66⅔ g

sugar

2 tea bags

black tea

pot (small)
whisk
glass jar (large)

Add water and sugar to a pot. Heat on medium-high heat for approx. 2 min. until sugar is fully dissolved. Remove from heat. Add the black or Earl Grey tea bags and let brew for approx. 3 min., then add tea to a 3 L / 3 qt sterilized glass jar.

Step 2/ 4

⅞ l

water

66⅔ ml

kombucha starter tea

⅓

SCOBY (symbiotic culture of bacteria and yeast)

Add water, kombucha liquid, and SCOBY to the jar. Cover the jar with a clean cloth and fix it with a rubber band. Leave it in a dark place to ferment for 7-10 days.

Step 3/ 4

Taste on day 7 to see if it's acidic enough, if not, let ferment up to 10 days. When tasting, always stir the liquid first with a clean spoon and then taste to check if the flavor is to your liking.

Step 4/ 4

Once the kombucha is fermented and you're happy with the ratio of sweetness and acidity, remove the cover and strain most of the liquid into a jug, leaving the SCOBY and at least 300 ml / 2.5 cups of kombucha liquid in the jar for your next batch. Enjoy the kombucha immediately or, for a more carbonated result, pour into stoppered bottles and leave in a dark place for a second ferment, approx. 3 days. Be sure to burp the bottles every day to release any gas and store the bottled kombucha in a cool dark place, or the fridge (where it can be kept up to 6 months), once you're happy with the result.

Enjoy your meal!
More delicious ideas for you