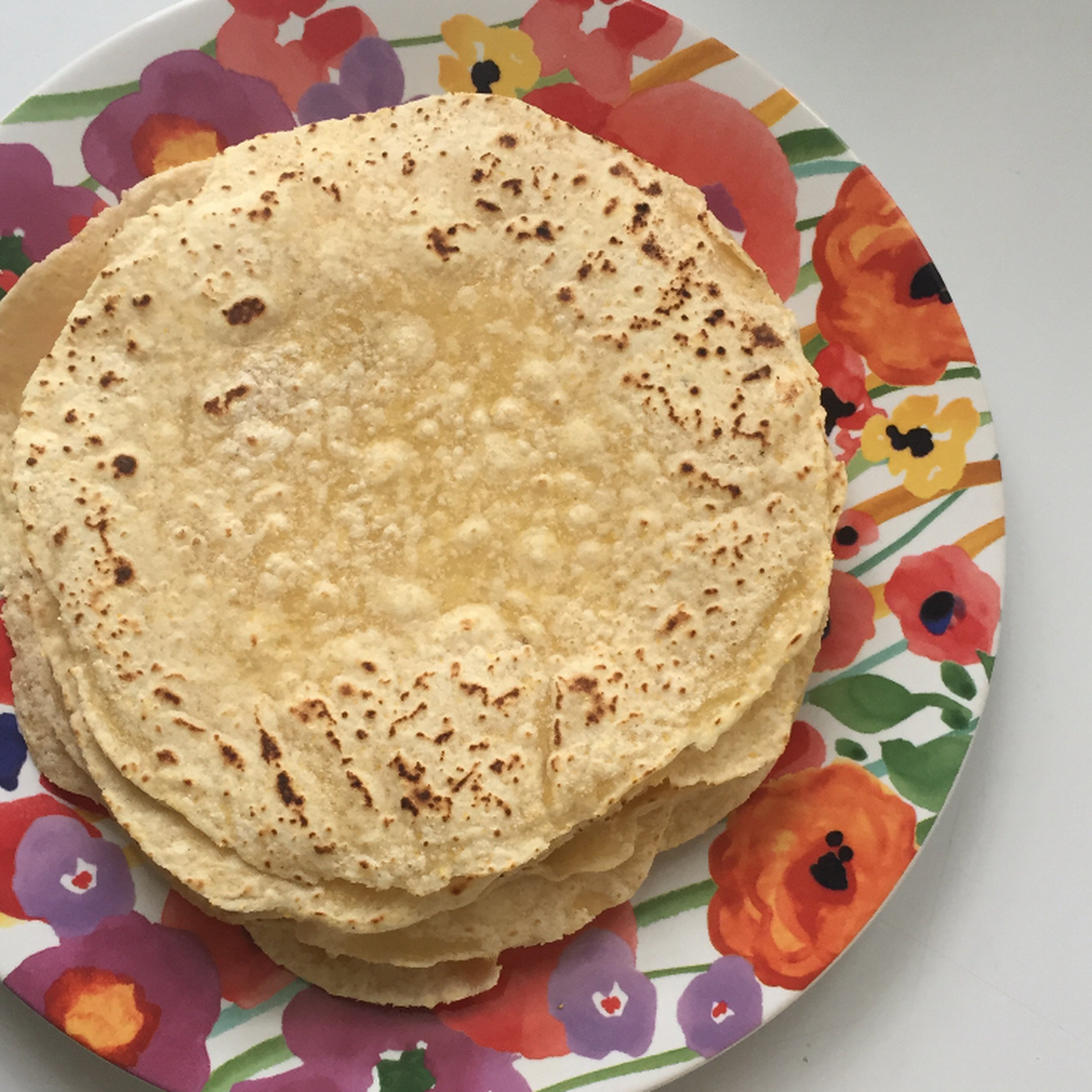 Homemade Corn Tortillas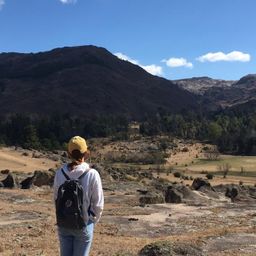 "My whole family loves tacos, so about two years ago mom and I came up with this recipe to make our own tortillas. I know this is not how Mexicans make tortillas, but these are so easy to make and so tender, we really like them. I like to set my bluetooth speaker and play some music, put on an apron and cook as the sun sets. My mom and sisters make the taco filling while dad tells us about his day, and we tell him about ours. I love those moments! Espero que las disfrutes! (Hope you enjoy these!)"
Utensils
bowl, fork, fork, cast iron pan
Take an
easy quiz

and discover more recipes you'll love!
Step 1/ 8

38⅞ g

all purpose flour

5½ g

cornflour

5½ g

cornmeal

5½ g

cornstarch

⅛ tsp

salt

⅛ tsp

ground pepper

in a bowl combine all the dry ingredients. Stir and form a well.

Step 2/ 8

22¼ ml

water

¼ tbsp

vegetable oil

pour water and oil into the well. Stir with a fork then knead with your hands. Depending on many factors (humidity of the air, age of the flour, etc) you may need to add more oil or water to your dough in order to make it come together. I recommend that, if it's just a little on the dry side, add oil; this will make more elastic tortillas. But if it is imposible to make it come together, add a little bit of water at a time, the finish off with some oil.

Step 3/ 8

knead and shape into a ball. Keep in mind that this is a hard yet elastic dough (if it turns sticky or liquidy, add more flour). If done correctly, it shouldn't stick to your hands or working surface.

Step 4/ 8

cut into about 18-20 pieces, and shape into tiny balls.

Step 5/ 8

roll balls thinly, until about the size of a small crêpe.

Step 6/ 8

heat up a skillet or pan. Once hot, throw your tortillas over it. Once small bubbles start to form, flip. Do not allow to toast, because this will cause them to break apart once you fold them. (a tip is to make sure that both sides are white with just a few brown spots.)

Step 7/ 8

repeat step six with all the tortillas. Let cool for a few minutes then place in a plastic bag or tupper while still warm. This will keep the humidity in your tortillas until serving time. Serve and enjoy!

Step 8/ 8

enjoy with your favourite filling! (these are steak tacos, but you can make burritos, quesadillas, or even tortilla chips!). I know this picture is pretty ugly, but tacos are never ugly, right?

Enjoy your meal!
More delicious ideas for you