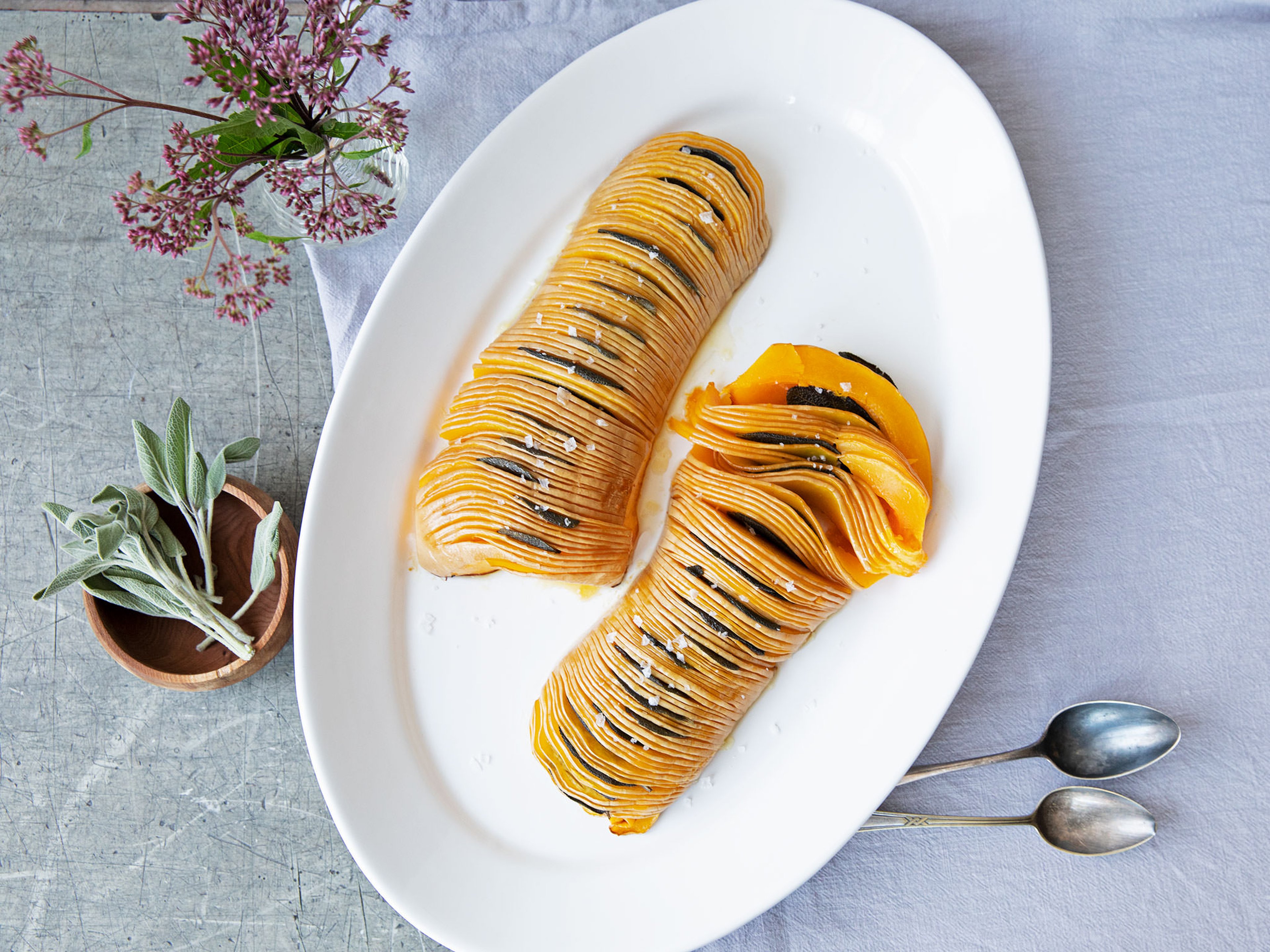 Hasselback butternut squash with sage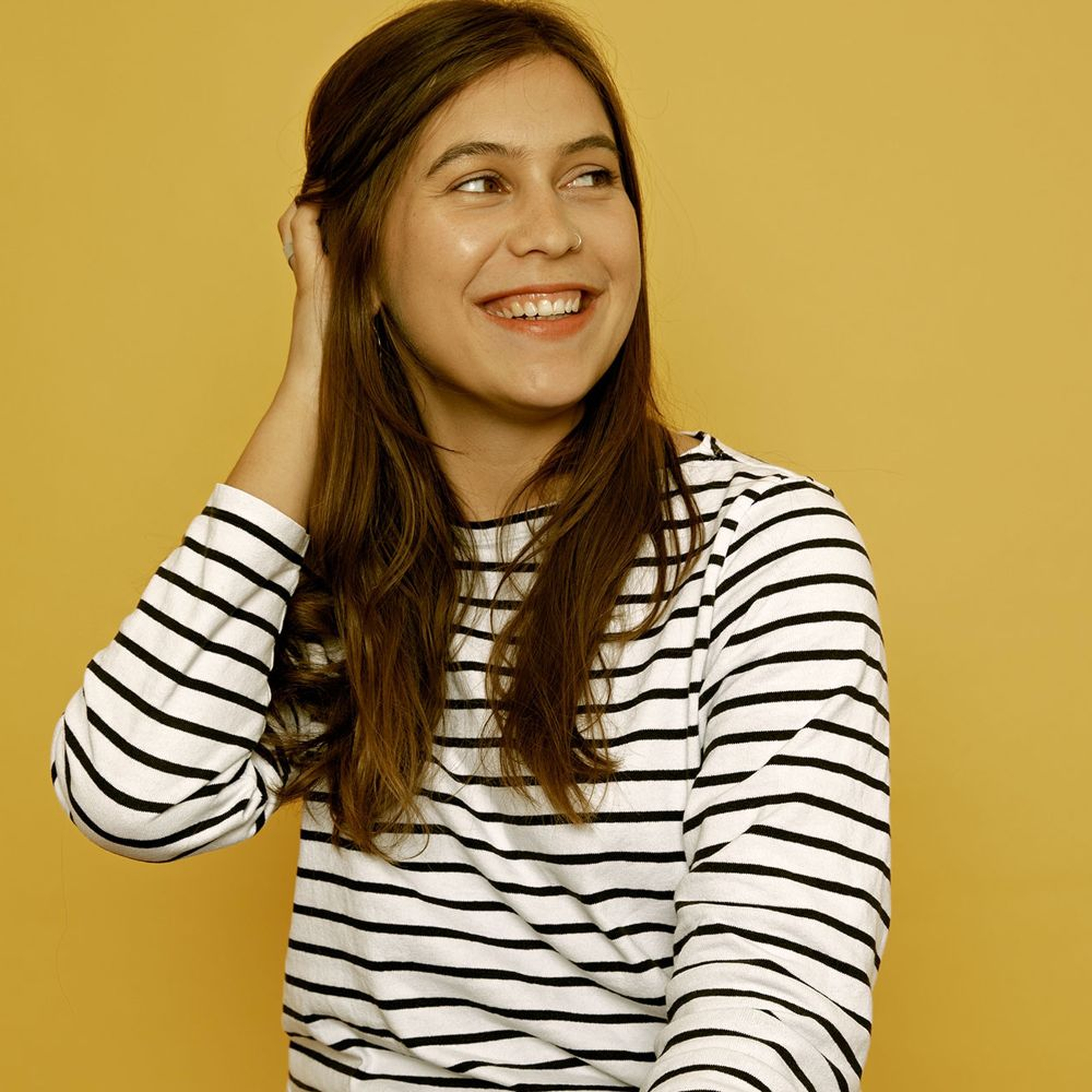 "Sweet pumpkin and earthy sage are a winning flavor combination. This recipe for a Hasselback-style butternut squash, as much a tasty side or beautiful center piece, is inspired by a recipe in Bon Appetit. Before you think it—don't be put off by the seemingly finicky slicing, we're going to guide you through it. With sage leaves neatly tucked in between the slices and basted in clarified butter and maple syrup, you've got all the earthy, woody flavor of the golden days before winter. You can leave the skin on if you like the chewy texture, but peeling it will mean the basting glaze will penetrate better and create lovely crispy edges. Enjoy!"
Ingredients
maple syrup (for serving)
Utensils
2 ovens, cutting board, knife, skewer, baking sheet, saucepan, rubber spatula, pastry brush
How to prepare butternut squash
Step 1/ 5

Preheat oven to 200°C/400°F. Peel butternut squash, slice in half, and remove the seeds.

Step 2/ 5

To help you slice in the Hasselback style, place two skewers on either side of the butternut squash halves – this will prevent your knife from cutting all the way through. Slice thinly and repeat the process for the other half, then transfer both butternut squash halves to a baking sheet.

Step 3/ 5

41⅔ g

clarified butter

⅓ tbsp

maple syrup

salt

pepper

Heat the clarified butter in a saucepan and cook until completely melted and warmed through. Add maple syrup and stir to combine. Season with salt and pepper.

Step 4/ 5

Place sage leaves between the butternut squash slices and brush both halves with some of the clarified butter mixture.

Step 5/ 5

maple syrup (for serving)

sea salt (for serving)

Bake in the oven at 200°C/400°F for approx. 50 min., or until the butternut squash is soft and browned on the edges. Baste the butternut squash with the clarified butter mixture approx. every 10 min during the baking time. Remove from the oven and serve on a large plate with a drizzle of maple syrup and some sea salt. Enjoy!

Enjoy your meal!
More delicious ideas for you