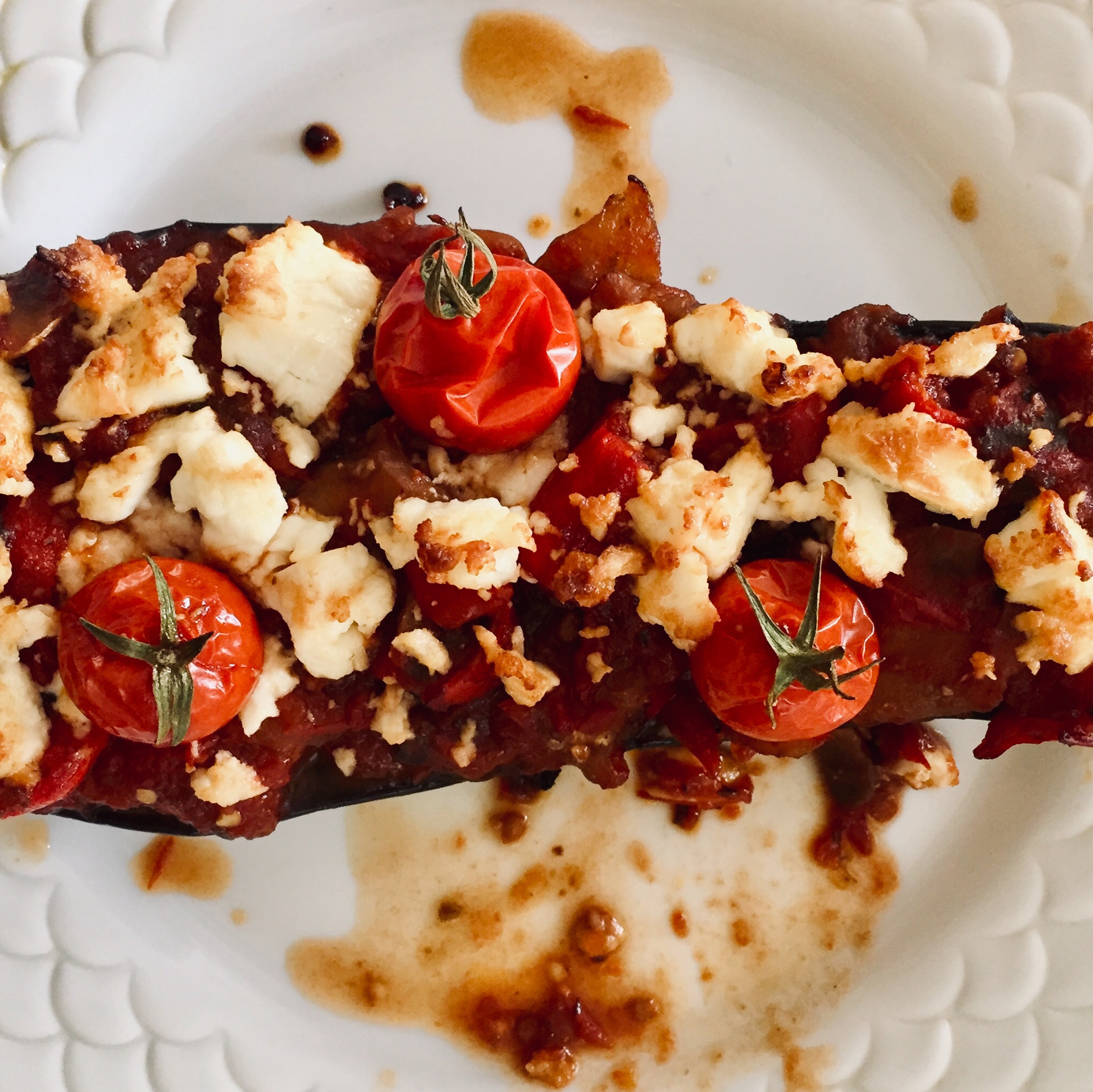 Greek vegetarian "papoutsaki"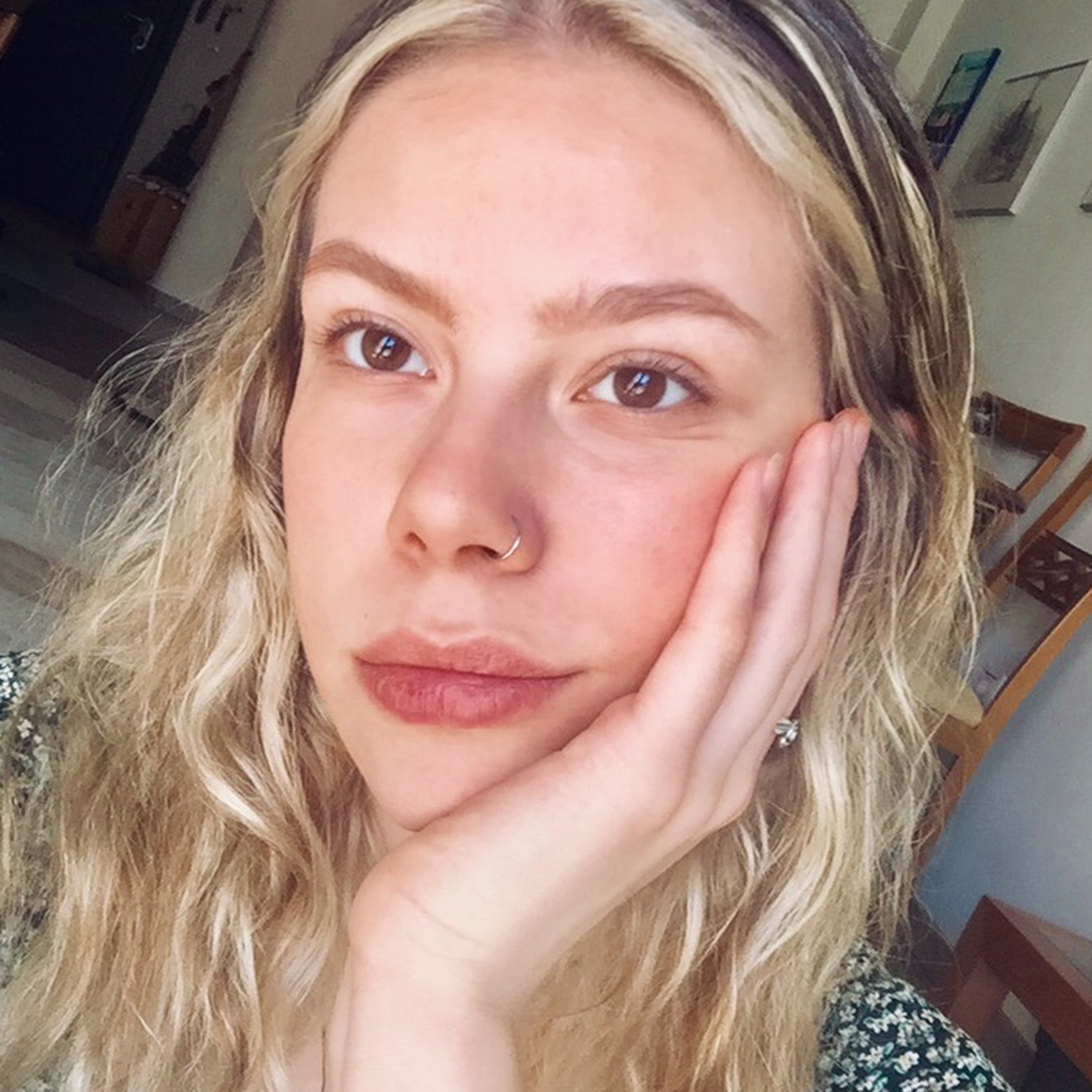 "Enjoy with some bread aside. If you want to make this dish vegan you just have to replace the feta cheese with some vegan feta cheese or any vegan cheese of your choice!"
Step 1/ 4

Preheat the oven to 180°C. Cut the eggplant in half and sprinkle both halves with salt and pepper. Put the eggplant in the oven for about 25-30 min.

Step 2/ 4

100 ml

tomato sauce

oregano

1

Green pepper

3

button mushrooms

Meanwhile we will make the filling for the eggplants. Sprinkle I little bit of olive oil on a pan on medium-high heat. Cut the pepper and the mushrooms in small pieces and put them in the pan. When they start having a slightly brown caramelized color, lower the heat and spill the tomato sauce in the pan. Add the oregano and some salt and stir for 5-7 min

Step 3/ 4

30 g

feta cheese

rosemary

6

cherry tomatoes

When the eggplants are ready take them out of the oven and shower them with the sauce you made. Sprinkle with some feta and rosemary and then add the final touch... the cherry tomatoes. After that put the eggplants back in the oven for another 15-20 min until the feta cheese starts melting a little bit

Step 4/ 4

Take them out of the oven and let them cool for 5 min before you enjoy

Enjoy your meal!
More delicious ideas for you