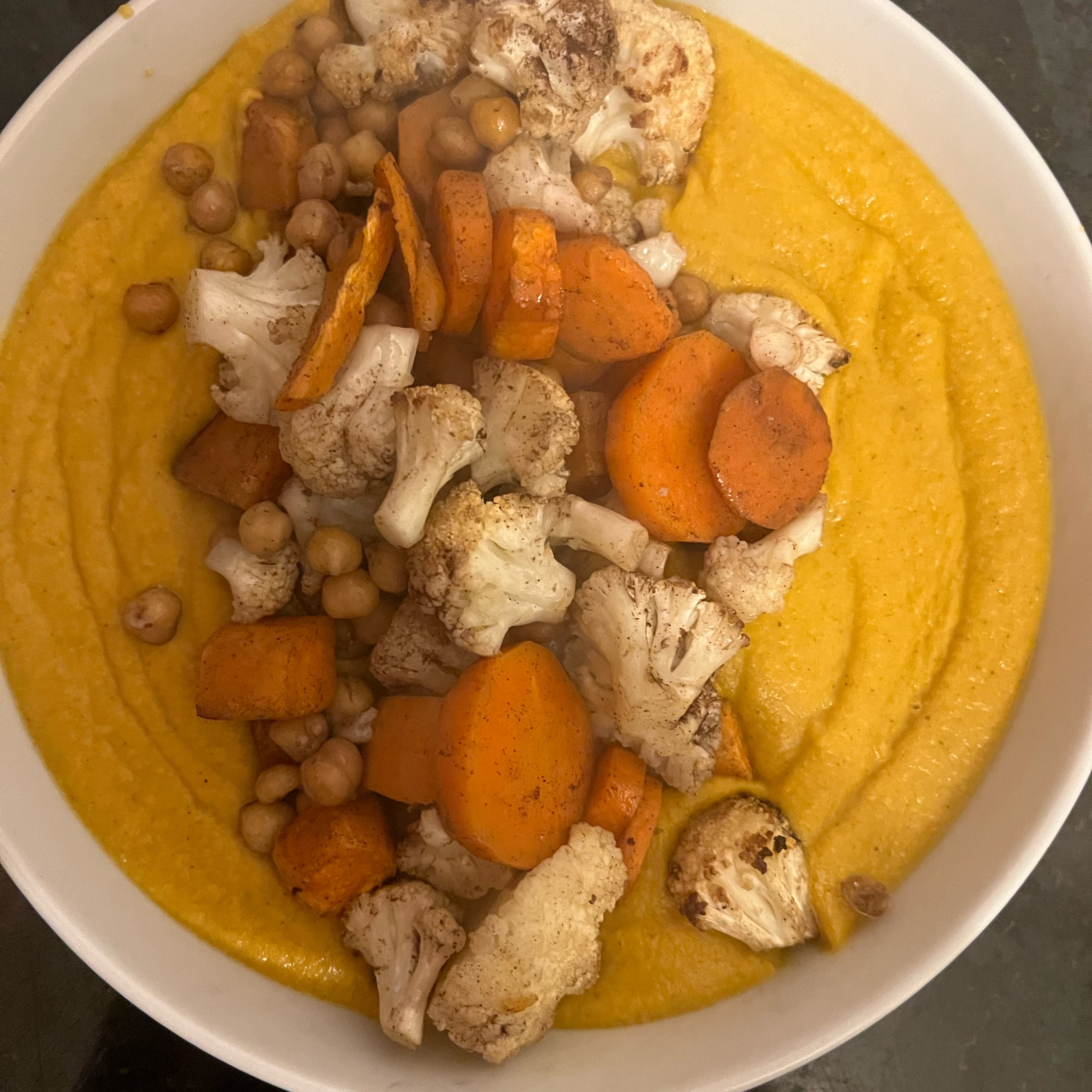 Golden Vegetable Soup with Charred Vegetables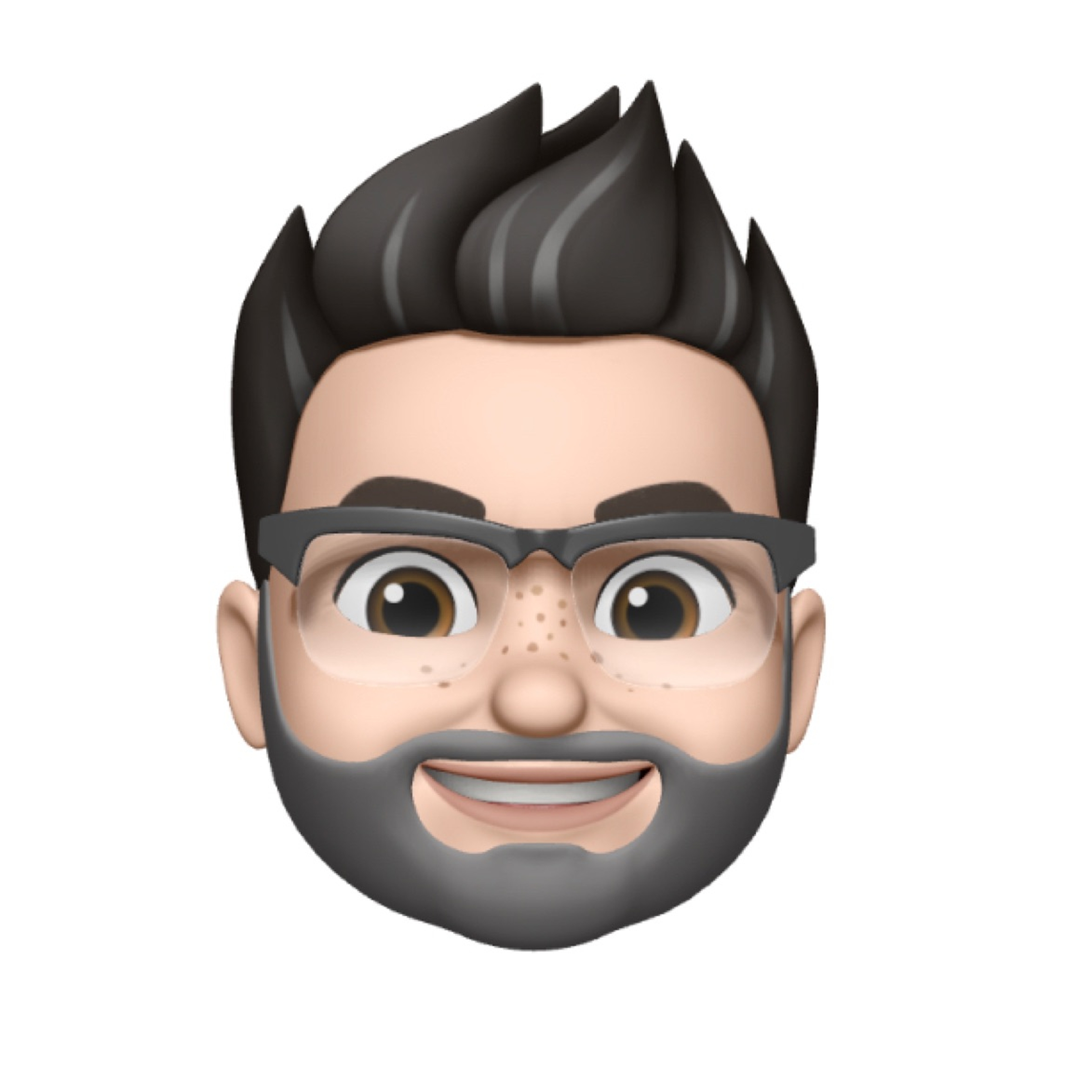 "This delicious vegetable dish is more more than soup, but with the added charred vegetables and some toasted bread, it's a main meal that tastes incredible and is vegan!"
Utensils
kettle, 2 bowls, oven, saucepan, blender
Step 1/ 14

Boil the kettle and, in a small bowl, cover the cashew nuts and leave for 10 minutes while you prepare the vegetables.

Step 2/ 14

Preheat the oven to 220 C / 425 F

Step 3/ 14

Drain and rinse the chickpeas.

Step 4/ 14

1

sweet potatoes

½

cauliflower

2

carrots

½

onion

Peel and cut into bite-sized cubes the sweet potatoes and carrots. Cut the cauliflower into small florets. Peel and dice the onion.

Step 5/ 14

In a large bowl, add all the drained chickpeas, half of the sweet potatoes cubes and half the cauliflower florets,

Step 6/ 14

2 tbsp

olive oil

½ tbsp

ground allspice

Drizzle with 2 tbsp of olive oil and the all-purpose seasoning. Mix well until everything is evenly coated and well combined. Spread the mixture out on a baking tray. Place in the oven for 30 minutes or until it starts to charred at the edges.

Step 7/ 14

Drain and rinse the cashew nuts and set aside.

Step 8/ 14

In a large casserole dish, heavy-bottomed pan or Dutch oven over a medium-heat, add the remaining 2 tbsp of oil. Once heated, add the remaining sweet potatoes, cauliflower florets, carrots, onions, cashew nuts and chopped garlic. Mix to combine and cook for 6-8 minutes until the onions are soft and the ingredients are fragrant.

Step 9/ 14

2 cloves

garlic

½ tbsp

ginger

½ tbsp

ground turmeric

½ tsp

ground cinnamon

⅛ tsp

ground nutmeg

1 tbsp

red curry paste

1 tsp

salt

½ tsp

pepper

Add in the grated ginger, turmeric, curry paste (use whichever heat you like - I used a Korma), cinnamon, nutmeg with salt and pepper (more or less to suit your taste).

Step 10/ 14

Cook for 1-2 minutes to toast, be careful not to burn the spices.

Step 11/ 14

Once combined, add the vegetable stock. Bring it to a boil then lower to a simmer. Cover and cook until the ingredients are easily pierced with a fork (around 10 minutes or so).

Step 12/ 14

Probably have to do this step in batches, but transfer the mixture into a high-speed blender and blend until the ingredients are creamy in consistency. Add a little more stock if you prefer a thinner soup. Have another pot / pan / bowl ready to put the blended soup into.

Step 13/ 14

Once you've blended all the soup, add the lemon juice and stir until well combined.

Step 14/ 14

Pour your soup into bowls and top with your roasted, charred vegetables Enjoy with a toasted bread (if you wish)

Enjoy your meal!
More delicious ideas for you