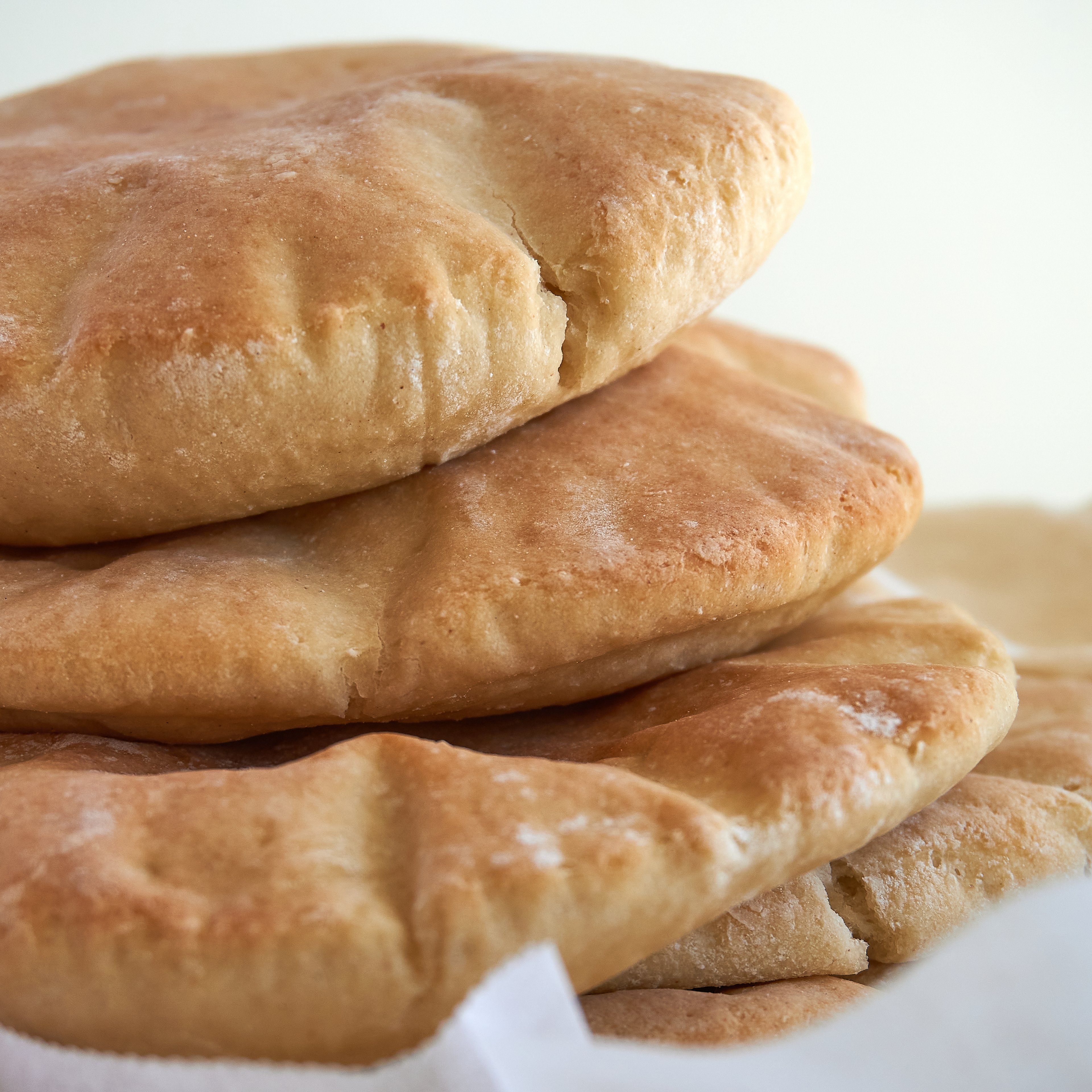 Gluten-Free Pita Bread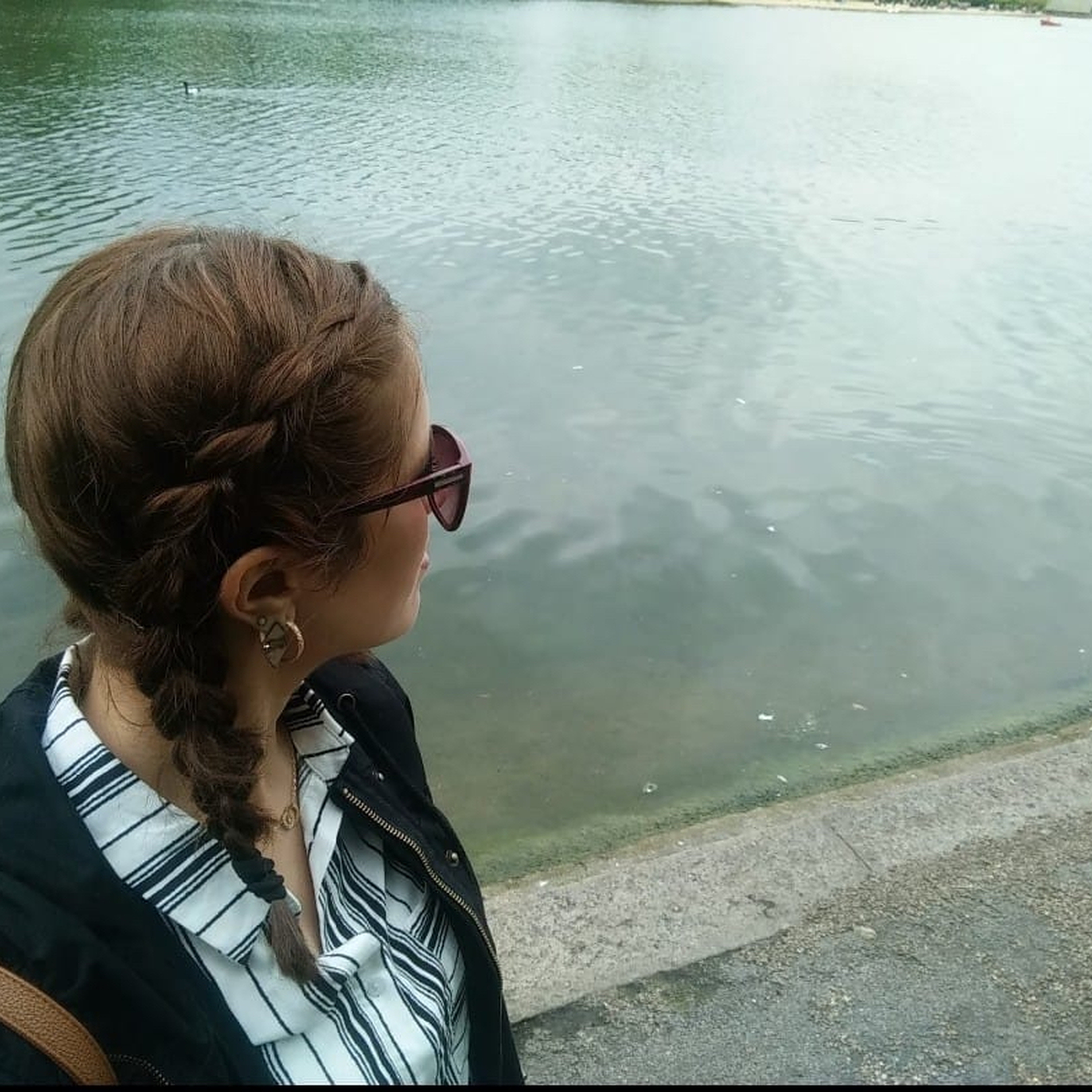 "Keep the baked pitas covered until ready to serve – this is an important step so don't miss it."
Utensils
1 bowl (small), bowl (large), stand mixer with dough hook, rolling pin, Baking tray, kitchen towel, oven
Step 1/ 6

¼ tbsp

dry yeast

¼ tbsp

honey

⅓ cups

water

In a small bowl mix a cup of water with dry yeast and honey. Let it sit on the counter for 2-4 minutes.

Step 2/ 6

3½ oz

gluten-free flour

⅛ tbsp

salt

⅔ tbsp

olive oil

bowl (large)
stand mixer with dough hook

To a large bowl of a stand mixer add flour, the water-yeast-honey mixture, and then, the rest of the water (¾ cup). Mix until a dough starts to form and after 3-4 minutes add olive oil and salt. Keep kneading the dough for another 3-4 minutes until it becomes smooth and elastic.

Step 3/ 6

Cover the dough with a thin layer of olive oil using your hands, cover it with a towel and let the dough rise for about 1 hour or until it doubled its size. After the dough has risen, turn it onto a floured work surface and divide the dough into 10-11 pieces (Each piece should be around 100g)

Step 4/ 6

In order to shape each pita bread, take 1 ball (While keeping the others covered) and press into a flat disc using a rolling pin. Roll each disc into the desired size while making sure that its thickness won't be over than half a cm. You can sprinkle some flour at this point if you feel like the dough is getting sticky. Repeat the shaping process with the rest of the dough balls.

Step 5/ 6

Before baking the pita bread let them rest for about 30 minutes on the baking tray, while they are already shaped. Don't forget to cover them with a damp towel.

Step 6/ 6

Preheat an oven to 240c degrees. After 30 minutes place the tray in the oven and Bake the pitas for about 5-10 minutes. After a few minutes, you should already see the pitas are nicely puffed and they start to have a golden color. Once the dough has puffed and the pita has a nice golden color, flip the pitas and bake for another 1-2 minutes. Important: The baking process happens so fast so don't leave your oven and be present in this baking process. Once baked, remove the pita bread from the ove

Enjoy your meal!
More delicious ideas for you