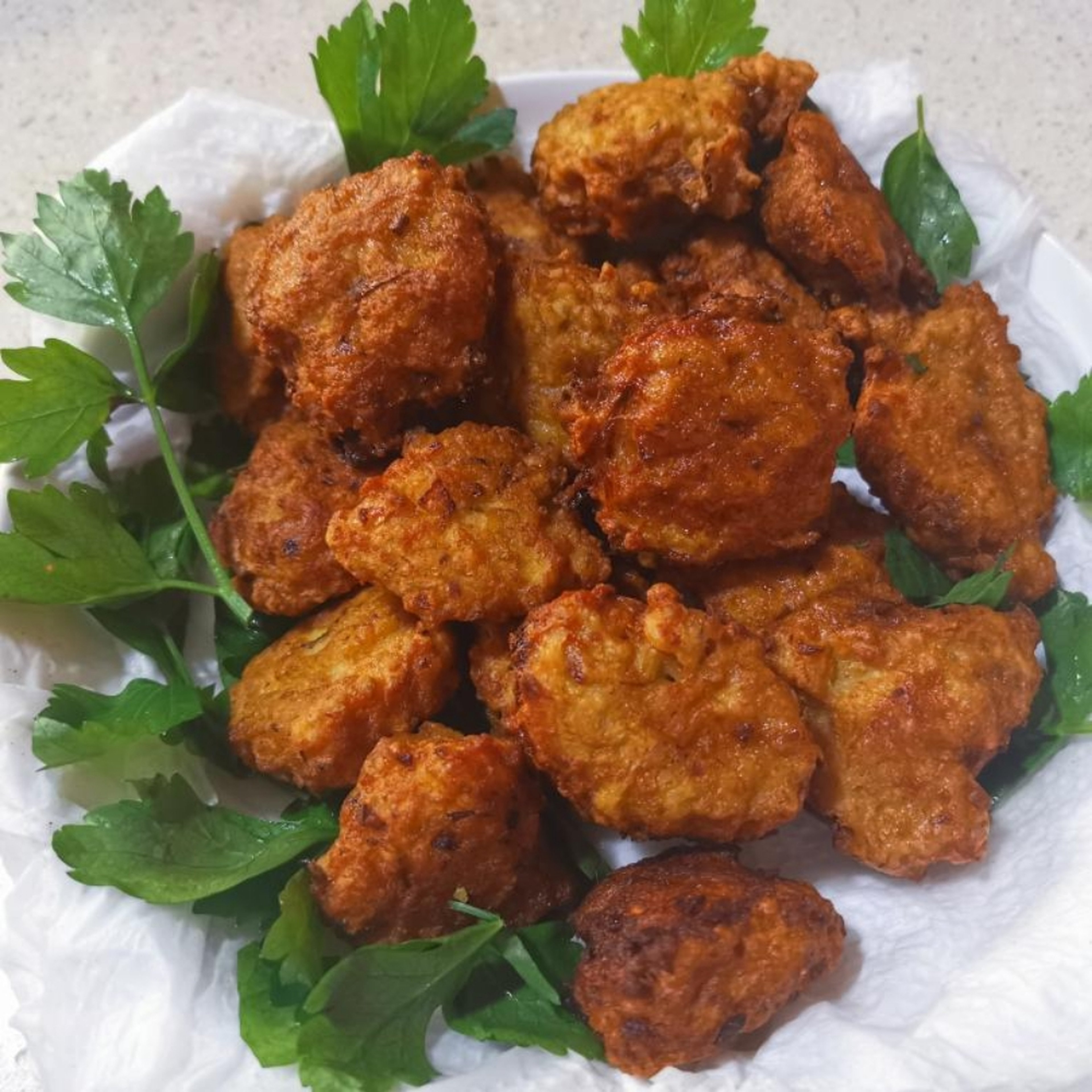 Step 1/ 11

1. Grind the fresh pork to minced pieces (alternatively defrost the prepacked minced meats from supermarket for at least 20 minutes) and place in a salad bowl

Step 2/ 11

4 tbsp

Plain Flour

6 bulbs

Waterchestnuts

2.. Dice the onions and the peeled waterchestnuts into fine pieces

Step 3/ 11

Add the eggs into the meat nside the salad bowl

Step 4/ 11

4. Add the dices of waterchestnuts and onions to the salad bowl

Step 5/ 11

5. Stir the mixture well until you get a uniform texture.

Step 6/ 11

6. Add about 4 to 5 tablespoons of the flour into the bowl of mixture and continue to stir evenly in large circular strokes until all are well mixed. You should feel a bit resistance when you stir with the spoon, add more flour if necessary.

Step 7/ 11

7. Prepare the wok in medium heat for about 5 mins and add the cooking oil

Step 8/ 11

8. Use a table spoon to scoop the blended mixture to roll into balls before putting into the wok.

Step 9/ 11

9.Fry the meat balls in the soak oil until it reach nice golden brown colour

Step 10/ 11

10. Scoop out the fried meat balls and place in plaid laid with kitchen towel to drain off excess oil.

Step 11/ 11

11. Garnish the fried meat ball. Ready to serve.

Enjoy your meal!
More delicious ideas for you