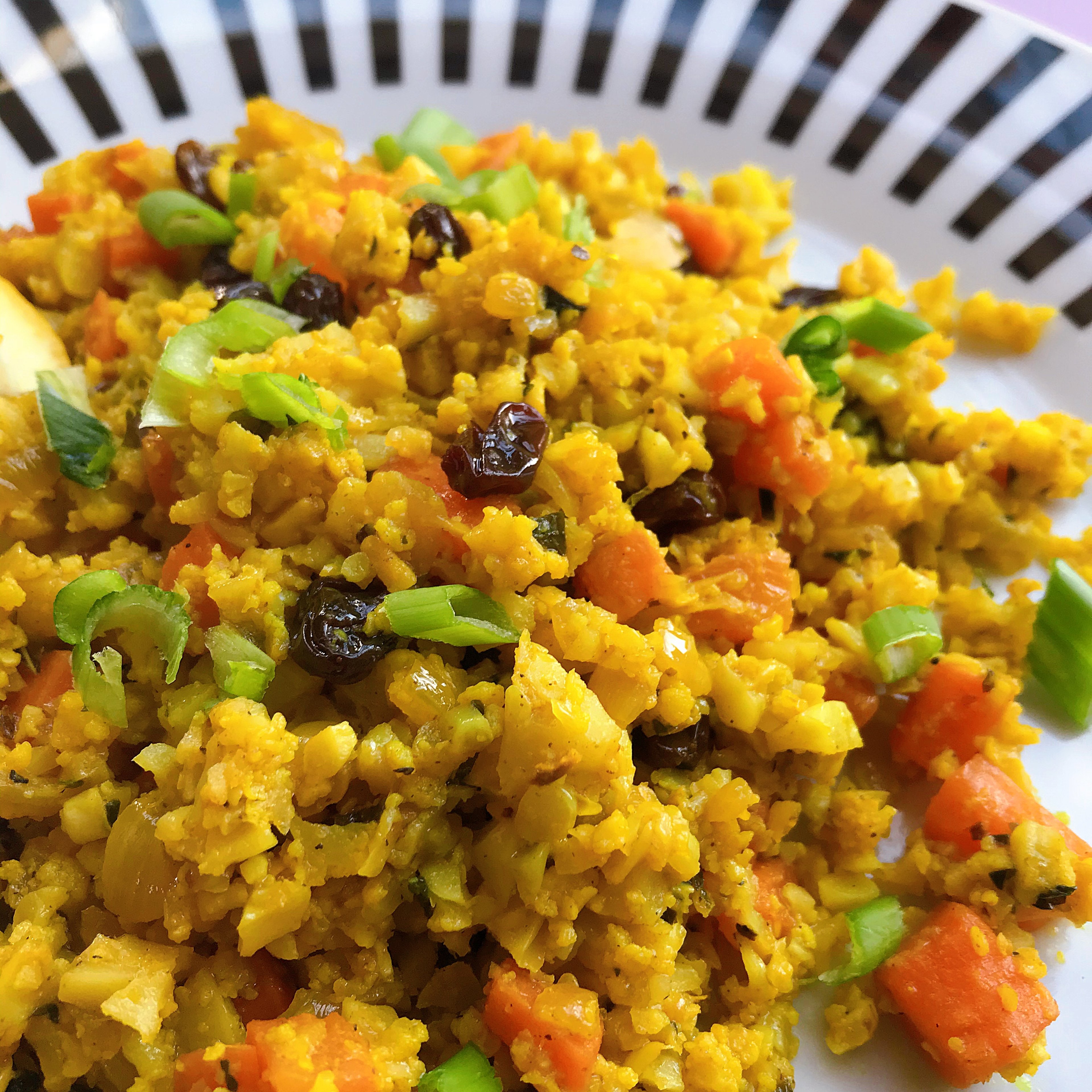 Fried Cauliflower Rice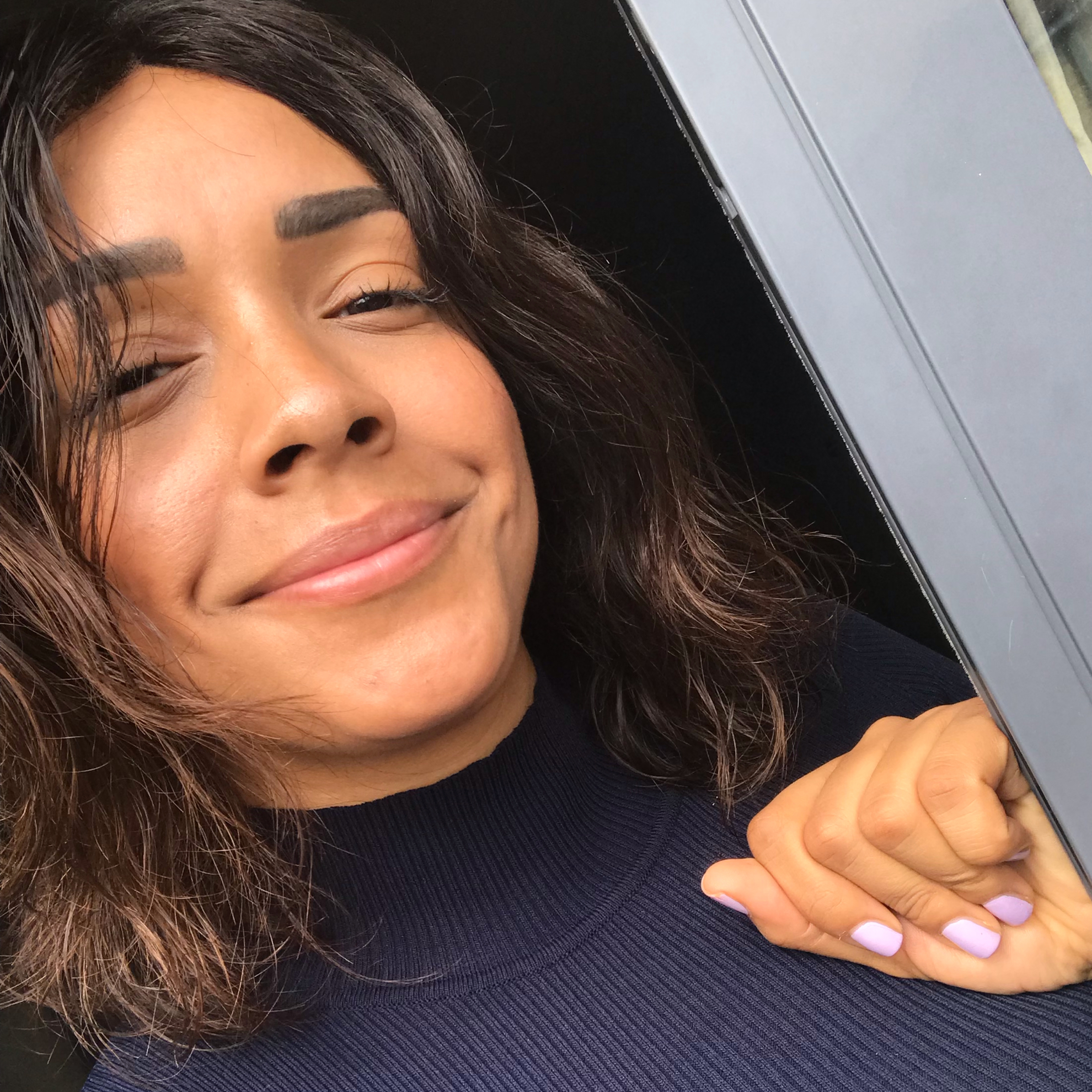 "Cauliflower rice has become my favourite substitute for rice (usually my got-to carb) while being on the AIP / anti-inflammator diet. This Fried Cauliflower Rice recipe is hearty with a little touch of sweetness to touch all spots. Filling, tasty and versatile!"
Ingredients
black peppercorn (crushed)
low-salt stock cube (optional)
Utensils
food processor, sauté pan
Step 1/ 4

1

cauliflower

1

onion

1

carrot

Chop the onions and carrots into small small size. Then, chop the washed cauliflower with a chopping knife into rice size pieces, or use a food processor for this step.

Step 2/ 4

Heat the pan, add the oil and fry the chopped garlic a little bit before adding the carrots and onions. Stir fry for a little bit until the carrots softened slightly.

Step 3/ 4

1 tbsp

curry leave (crushed)

½ tsp

dried parsley

½ tsp

black peppercorn (crushed)

½ tsp

white pepper

1 tsp

ground turmeric

1 tsp

Pink salt

½ tsp

ginger (grated)

½ stalk

lemongrass (grated)

1

low-salt stock cube (optional)

2 tbsp

raisins

Now add the crushed curry leaves, salt, b&w pepper, tumeric and dried parsley, ginger, lemongrass (and optional stock cube - I used homemade frozen chicken stock cube without nightshades in it) to the mix and stir fry for a couple of minutes on medium heat. Then, add the raisins and let it stir fry again for 2-3 minutes. If it gets to dry, add a tbsp of water.

Step 4/ 4

Now add the cauliflower rice and stir continously until all spices and cauliflower are mixed thoroughly. When the cauliflower rice is cooked (you might want to add a bit more oil for taste and moisture), add the spring onions and stir a last time for 1 minute.

Enjoy your meal!
More delicious ideas for you