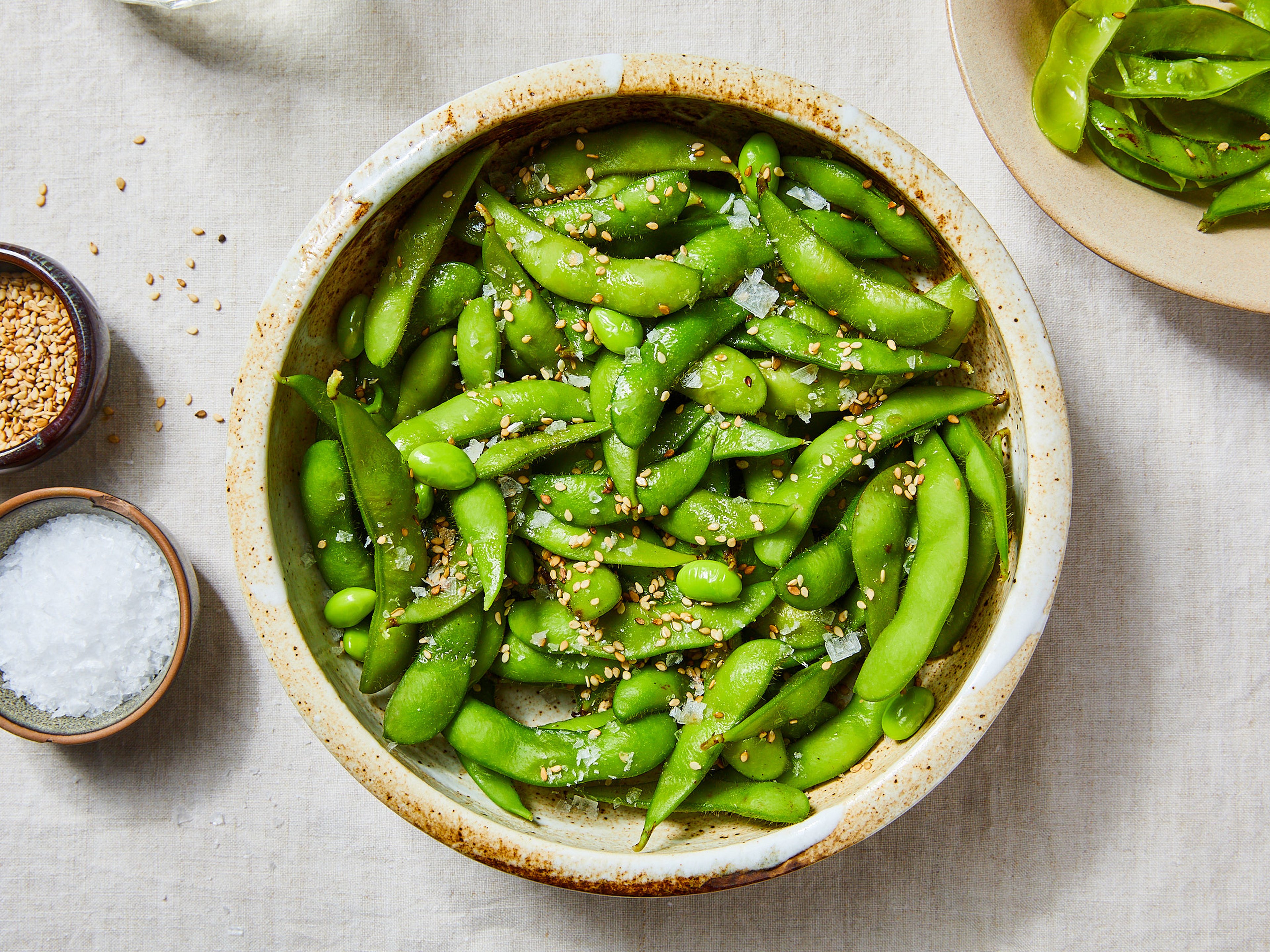 Edamame with sesame and sea salt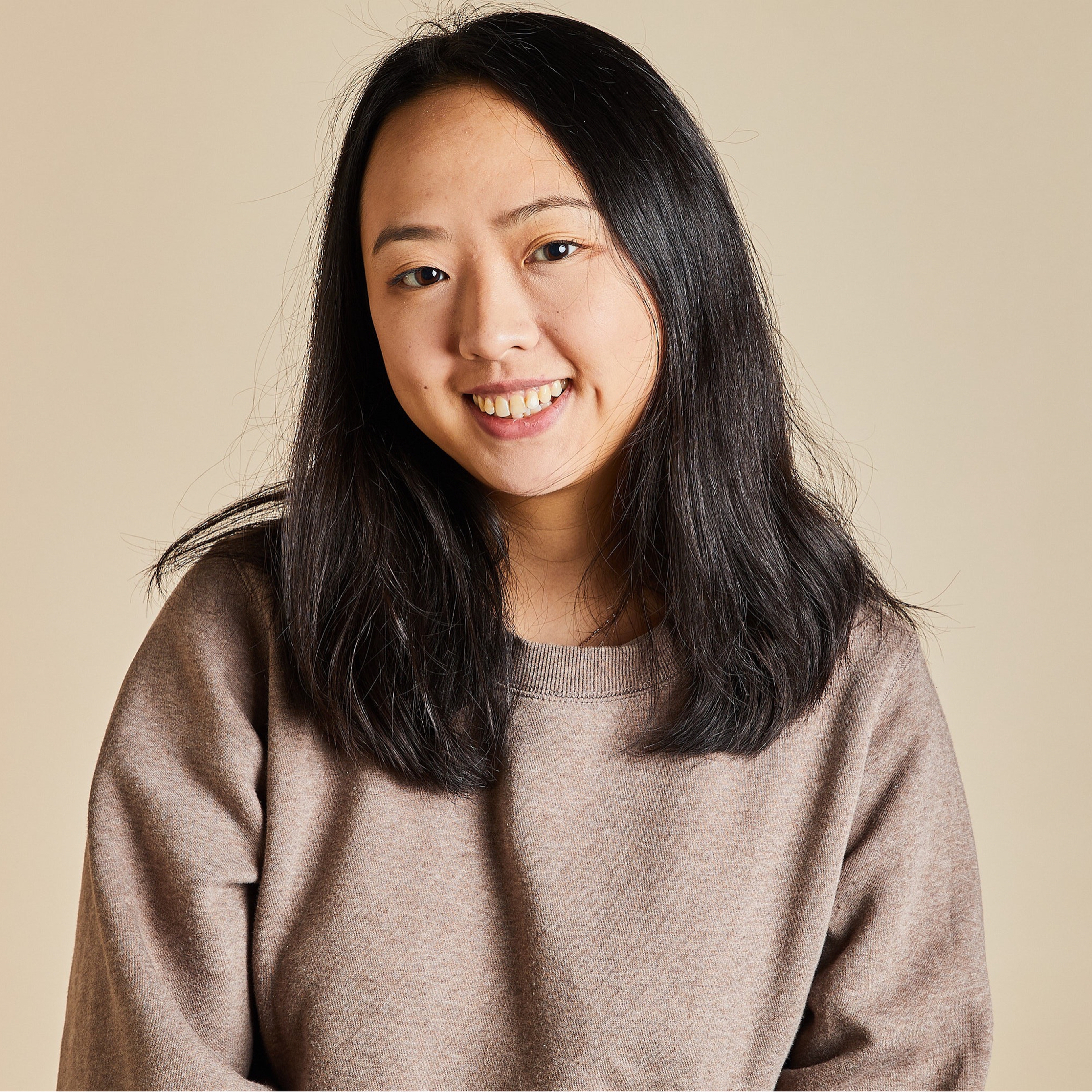 "Edamame is a go-to appetizer in Japanese restaurants, and for good reason. It's light, nutrient-rich and comes together in minutes. And now you can prepare them at home to kick-off your next dinner party or as a quick summer snack. You'll find frozen edamame in their shells in Asian grocery stores or well-stocked supermarkets. Be sure to salt your boiling water well, just as you would with pasta (it should be salty like the sea!) This will ensure the pods are seasoned the whole way through. If you'd prefer to avoid the stove, microwave your edamame for 1-3 min. in a microwave safe bowl with 4 tbsp of water and a pinch of salt. You will know your edamame are cooked through when their color brightens. I've used sesame here, but you can substitute in your own seasonings (try chili flakes, soy sauce, grated ginger or garlic)."
Ingredients
sesame seed (toasted, for serving)
flaky sea salt (for serving)
Utensils
pot (large), cooking spoon, colander
Step 1/ 2

2 l

water

60 g

salt

400 g

edamame beans (frozen)

To boil the edamame, bring a large pot of water to a boil, add salt and let it dissolve. Add frozen edamame directly and cook over medium heat (maintaining a light simmer) for approx. 5–6 min. or as the package instructs (some may come partially or totally pre-cooked).

Step 2/ 2

sesame oil (for serving)

sesame seed (toasted, for serving)

flaky sea salt (for serving)

Drain cooked edamame and rinse with cold water to stop the cooking process. Serve lukewarm or cold with sesame oil, sesame seeds and flaky sea salt. Enjoy!

Enjoy your meal!
More delicious ideas for you