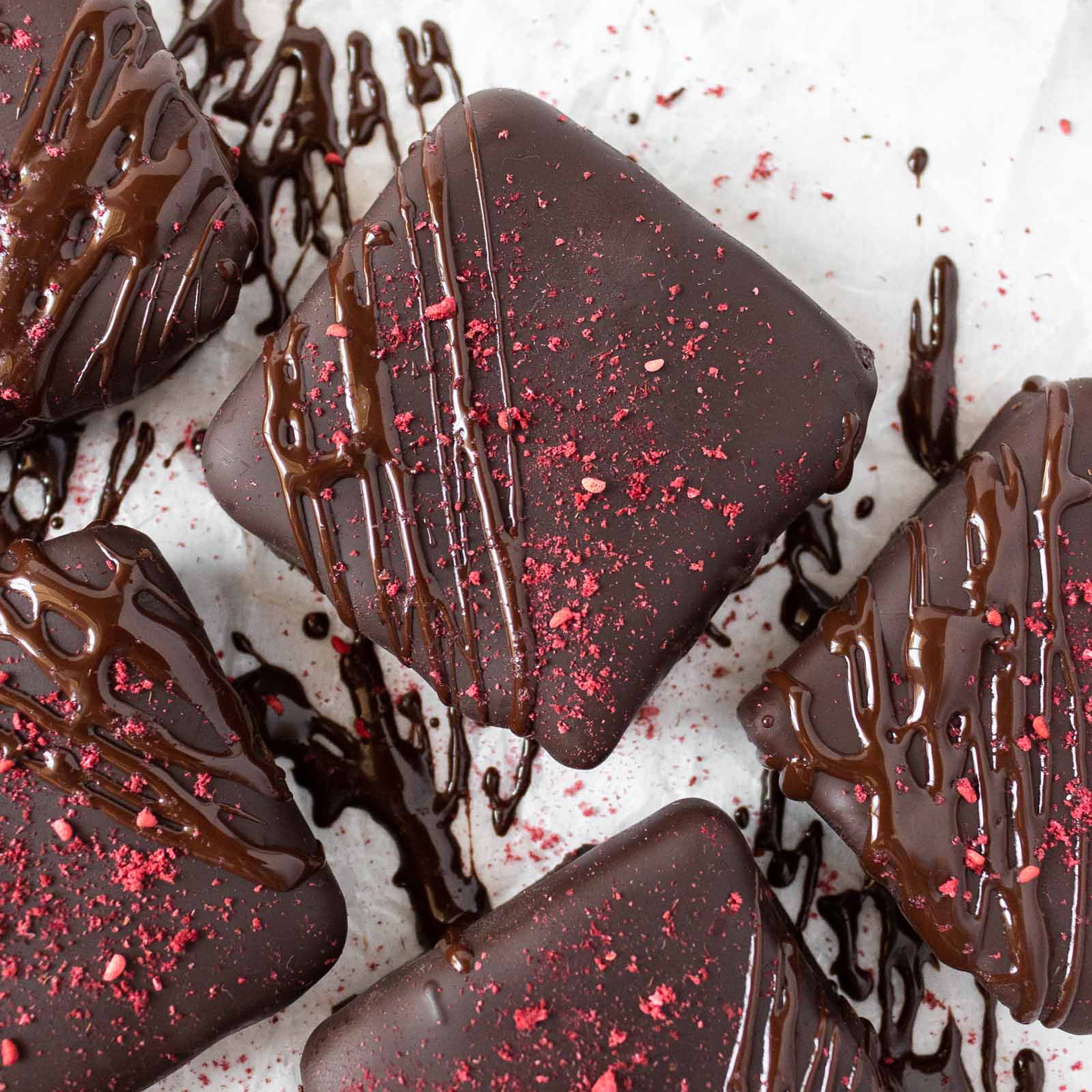 Dark Chocolate Raspberry Cookie Bars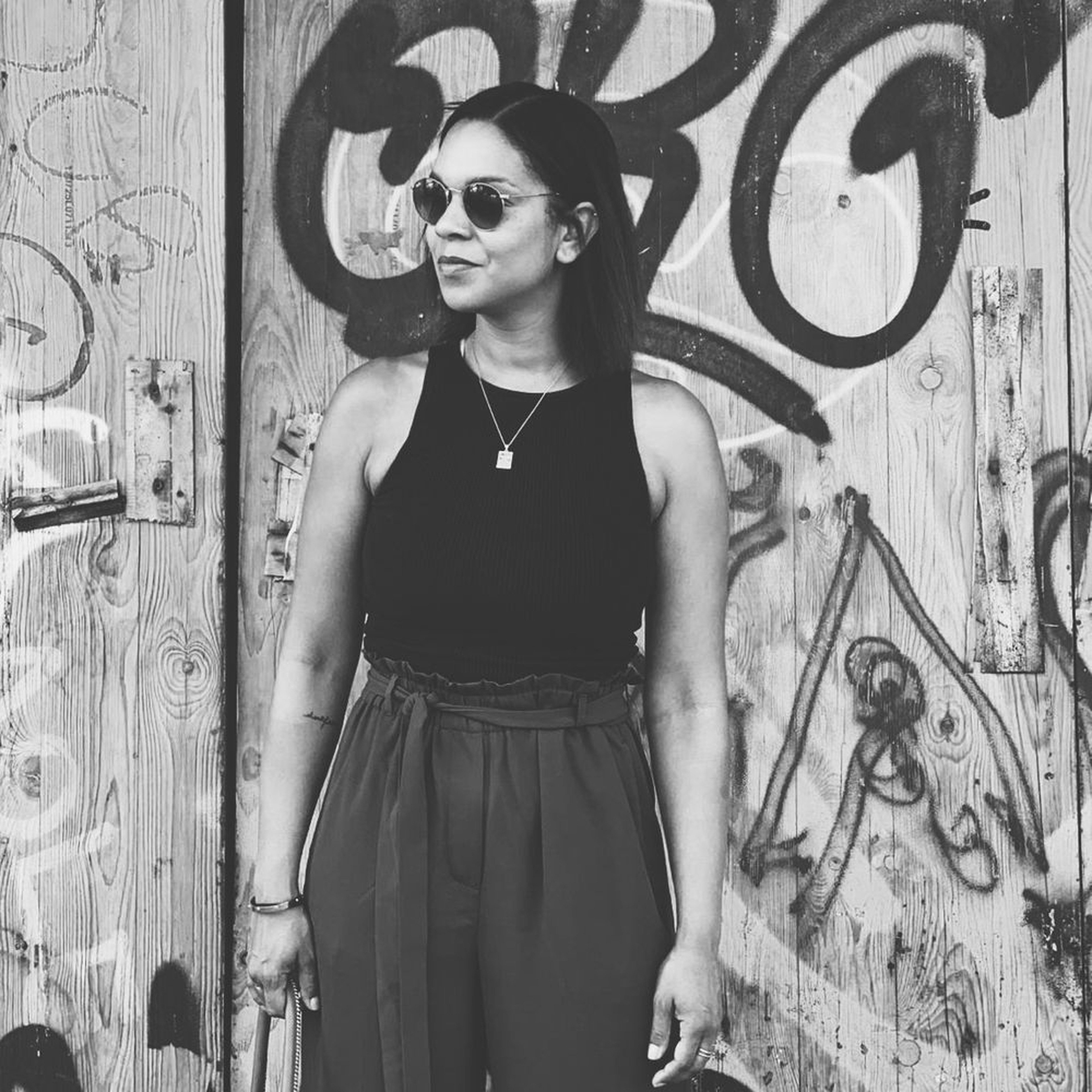 "This sweet treat will melt your heart because the gluten-free combo has it all. A chewy almond flour cookie base, a fruity raspberry layer and a melt-in-your-mouth chocolate coating you can't resist."
Step 1/ 8

Preheat oven to 160°C and line a baking pan with parchment paper.

Step 2/ 8

200 g

almond flour

4 tbsp

coconut oil

2 tbsp

agave nectar

1 tsp

vanilla extract

1 pinch

agave nectar

Combine almond four, coconut oil, agave nectar, vanilla extract and salt in a bowl until a dough forms. Press into 24x24cm baking pan and smooth out with a spoon or your hands.

Step 3/ 8

Bake for 10-15 minutes until golden. Take out the oven and let cool.

Step 4/ 8

300 g

raspberries

1 tbsp

agave nectar

2 tbsp

water

Add raspberries, agave nectar and water to a saucepan. Cook on low to medium heat for 5 minutes until raspberries soften. Remove from heat, blend with an immersion blender.

Step 5/ 8

Put back on heat, add cornstarch and cook on low for another 5 minutes, whisking frequently. Remove from heat, set aside and let cool.

Step 6/ 8

Pour raspberry filling over cookie base, and set in the freezer for about 4 hours until firmed up completely.

Step 7/ 8

250 g

bittersweet chocolate

1 tbsp

coconut oil

Melt 2/3 of chocolate and coconut oil over a double boiler on low heat until melted. Turn off heat and stir in remaining 1/3 of chocolate until dissolved. Set aside and let cool slightly.

Step 8/ 8

Cut into 16 bars and cover each one in melted chocolate. Let sit on a cooling rack lined with parchment paper until almost dry. Sprinkle with some freeze-dried raspberry powder if you like and serve right away or keep in the fridge for up to one week.

Enjoy your meal!
More delicious ideas for you