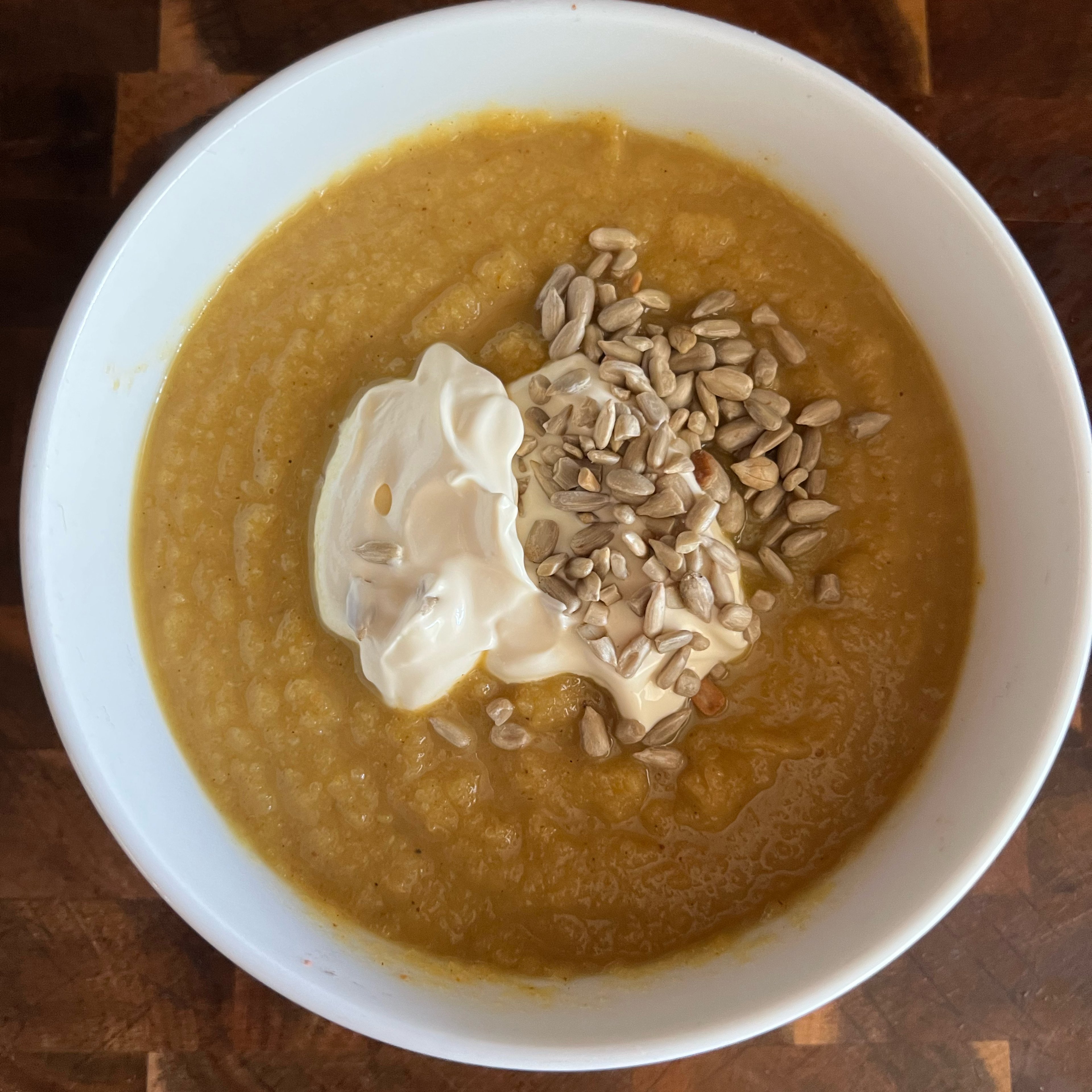 Curried Apple and Pumpkin Soup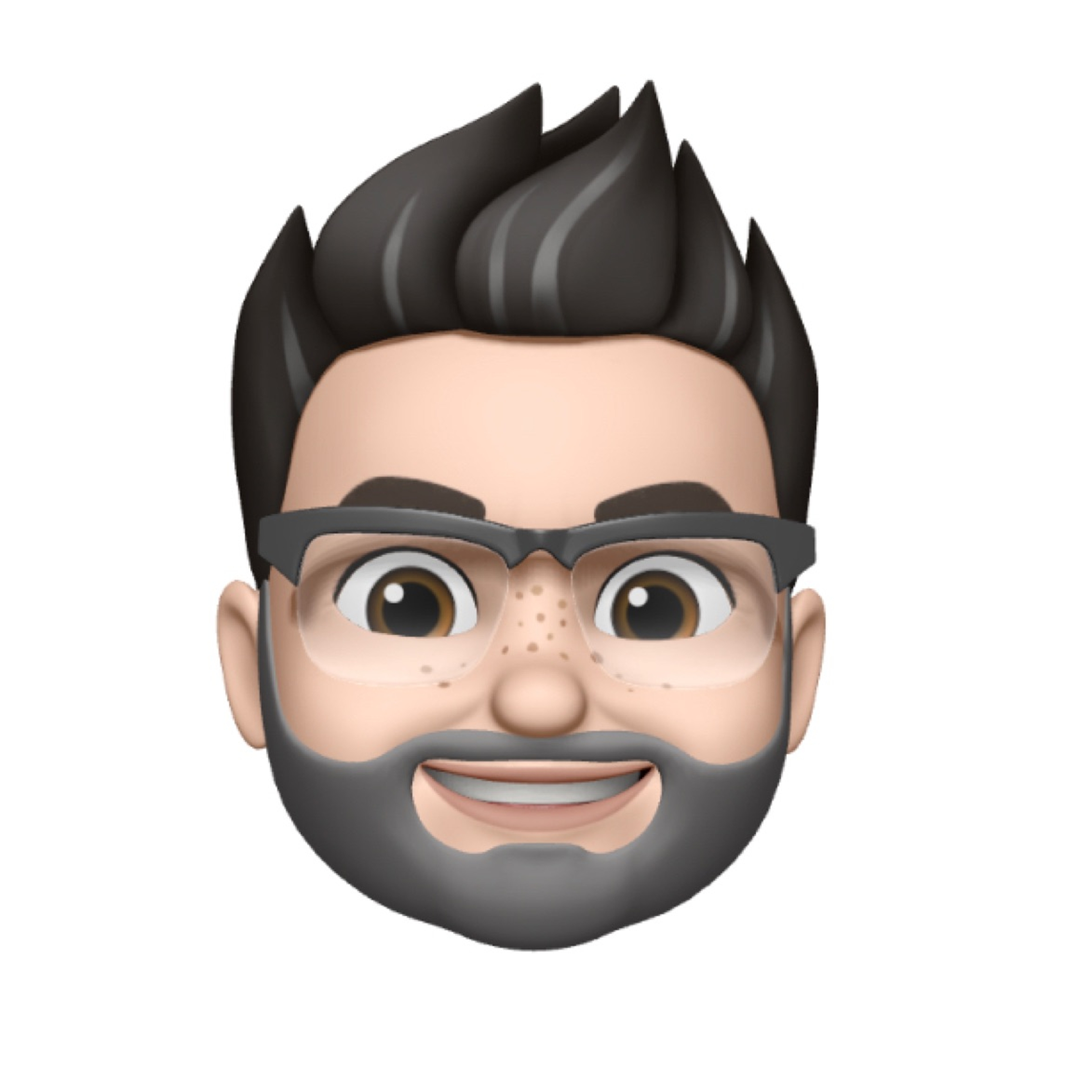 "At Halloween, rather than waste this versatile and nutritious vegetable, use the flesh to make this warming autumnal soup (works at any other time of the year too)."
Ingredients
crème fraîche (for serving)
pumpkin seed (for serving)
Utensils
oven, saucepan, immersion blender
Step 1/ 10

Preheat the oven to 180 C.

Step 2/ 10

Peel, deseed and chop the pumpkin and apples into bite-sized chunks. Cox apples work best but any large apple is fine.

Step 3/ 10

Toss the pumpkin in 1 tbsp of olive oil then place on a roasting tin. Cook for 30 minutes then add the apple. Cook for another 30 minutes or so until soft and a little charred at the edges, turn them occasionally.

Step 4/ 10

While that's roasting, finely chop the onions and peeled garlic.

Step 5/ 10

In a large saucepan, add the remaining tbsp of olive oil and once hot, fry the onions and garlic until the begin to soften.

Step 6/ 10

½ tbsp

curry powder

½ tsp

chili flakes

salt

pepper

Add the spices (curry powder and chilli flakes to suit your taste) and season with salt and pepper.

Step 7/ 10

Once cooked, add the pumpkin and apple then pour in the vegetable stock and reduce to a simmer until the pumpkin is very soft.

Step 8/ 10

pumpkin seed (for serving)

Whilst the oven is still hot (you can turn it off and just use the residual heat), toast the pumpkin seeds on a baking tray for a few minutes.

Step 9/ 10

Using a hand immersion blender, blend the mixture in the pan until the soup has reached a smooth consistency. Add extra stock or water if it's too thick and season again to taste. You can pour it all into a food processor if you don't have an immersion blender.

Step 10/ 10

crème fraîche (for serving)

Serve with a spoonful of crème fraiche in each bowl (or coconut yoghurt if you don't have that) and sprinkle some of the toasted pumpkin seeds over the top.

Enjoy your meal!
More delicious ideas for you