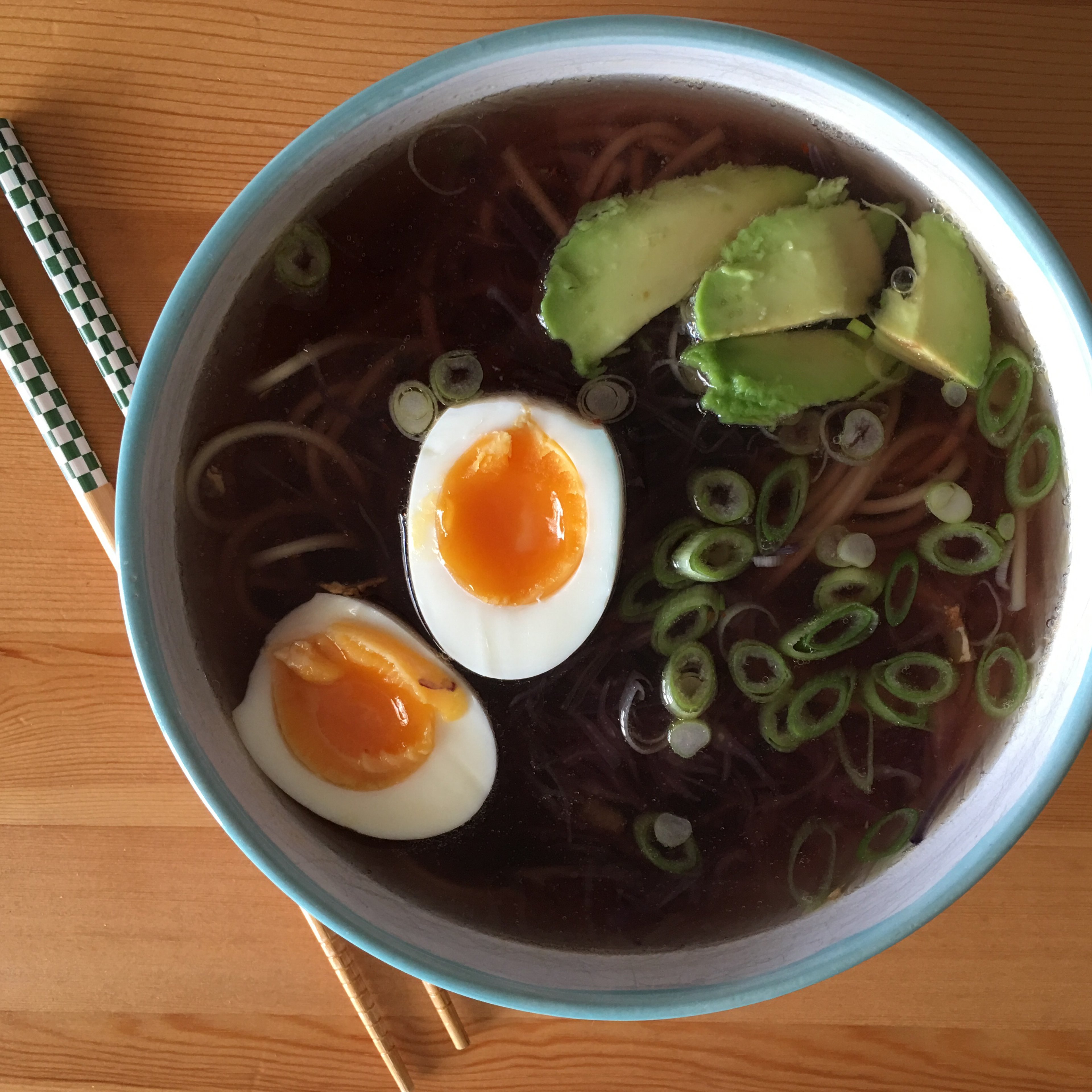 Cupboard Ramen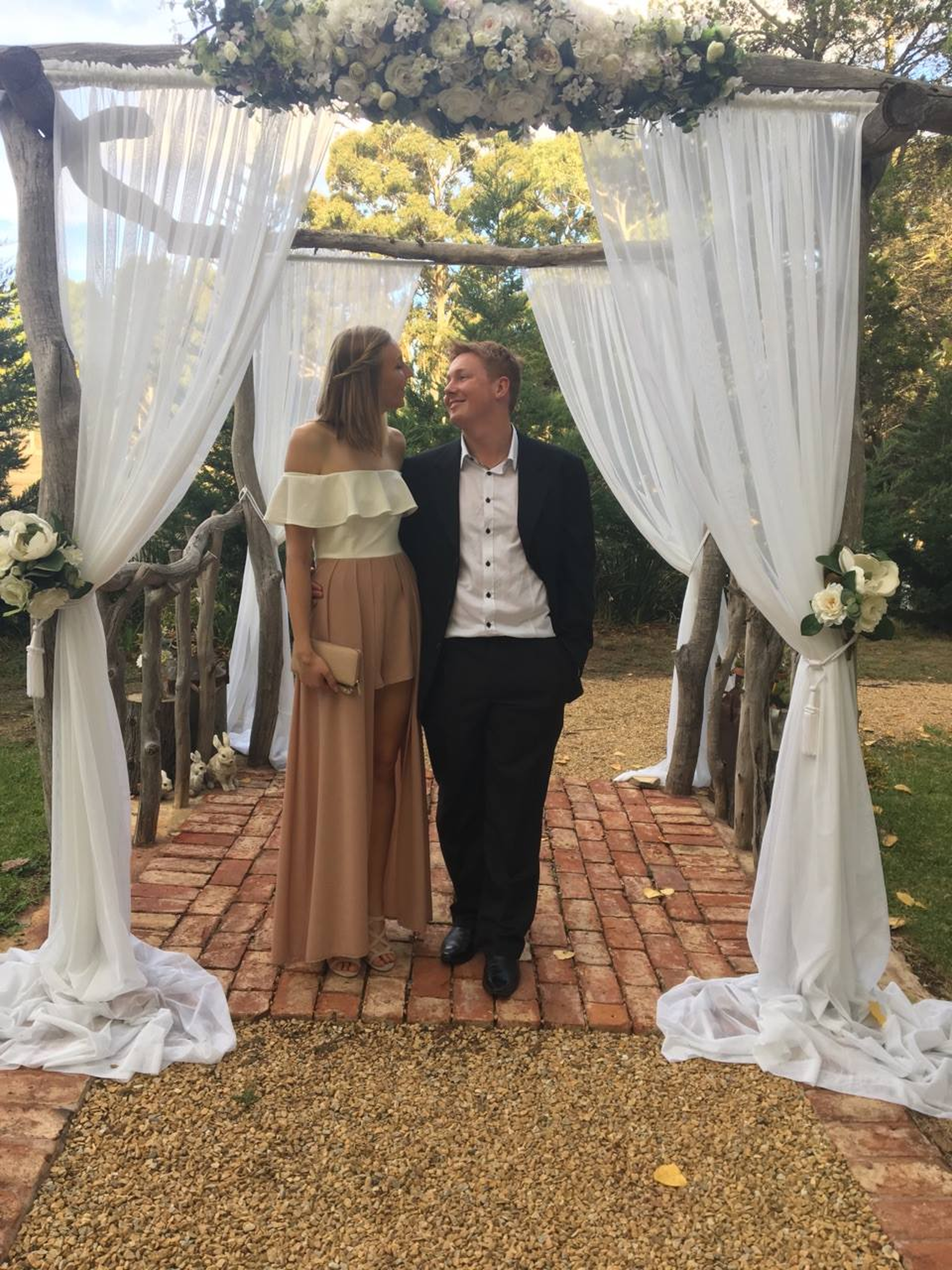 "The idea behind this recipe is to be creative with everyday ingredients. Cooking doesn't need to be difficult or stressful. Have fun and see what you can create with the things in your cupboard!"
Step 1/ 5

Half full a medium sized pot with water. Salt, and bring to the boil. Boil eggs for approximately 7 minutes. Meanwhile, grate the ginger, mince the garlic and slice the red cabbage, scallions and chilli.

Step 2/ 5

Take eggs out once done and rinse under cold water. Add ramen noodles to the pot and cook as per packet instructions.

Step 3/ 5

Once noodles are done, take out of pot (keeping the water in the pot) and place noodles in serving bowls. Drizzle with seasame oil to prevent sticking.

Step 4/ 5

1 tsp

Powdered chicken stock

2 cloves

garlic

2 g

ginger (grated)

1 tbsp

soy sauce

½ tsp

chili flakes

½ tsp

lemon juice

40 g

red cabbage

Put into boiling water the stock, soy sauce, ginger, minced garlic and crushed chilies. Turn the heat down and allow to simmer for about 5 minutes. Add the red cabbage or other asian vegetables of choice and the lemon juice and cook for approximately 2 minutes.

Step 5/ 5

½

avocado

2

scallions (for serving)

1

chili (for serving)

Peel the eggs and slice in half. Slice the avocado. Pour the soup over the noodles. Share the avocado, scallions and chilli between the bowls and place one egg in each bowl. Serve and enjoy!

Enjoy your meal!
More delicious ideas for you