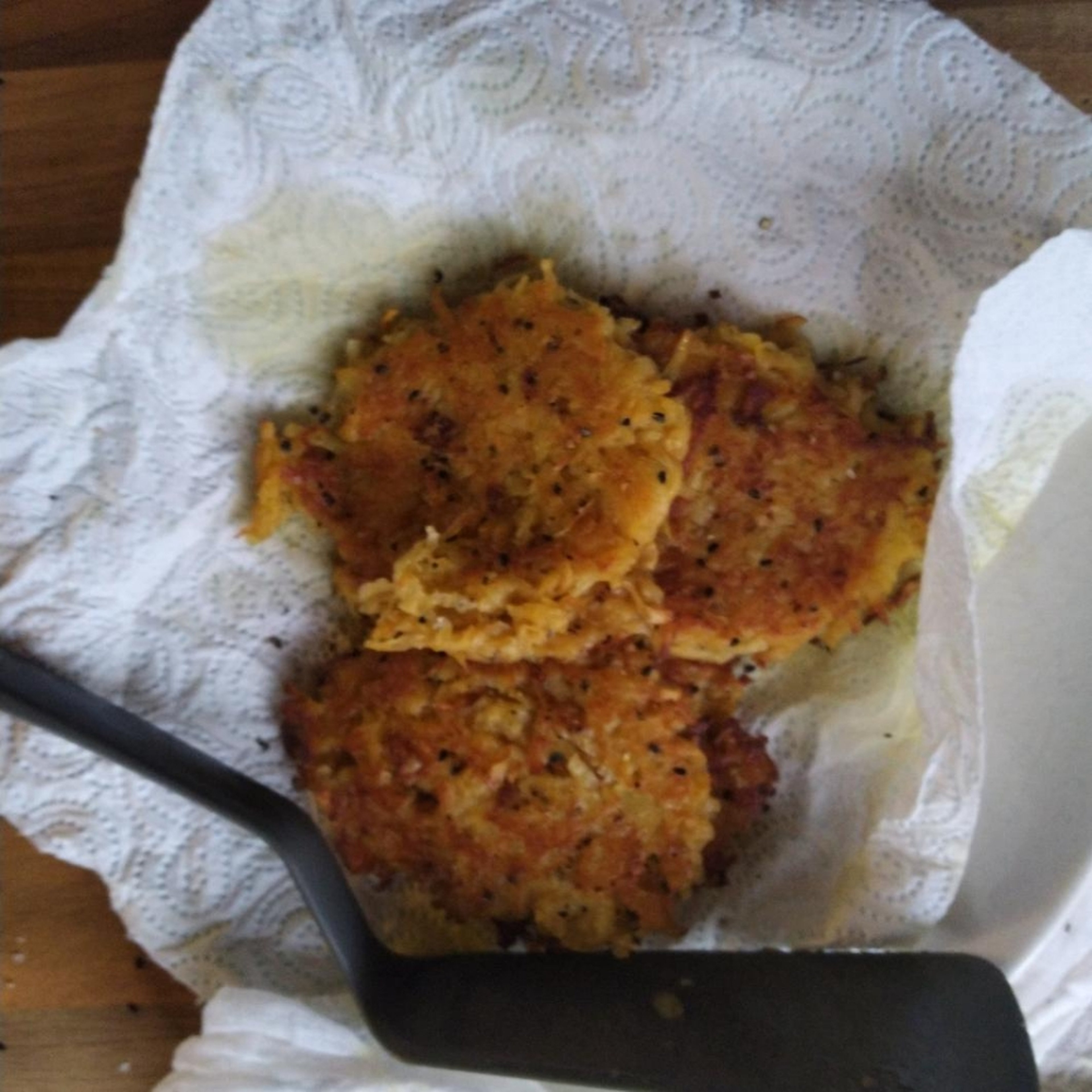 Crispy hash browns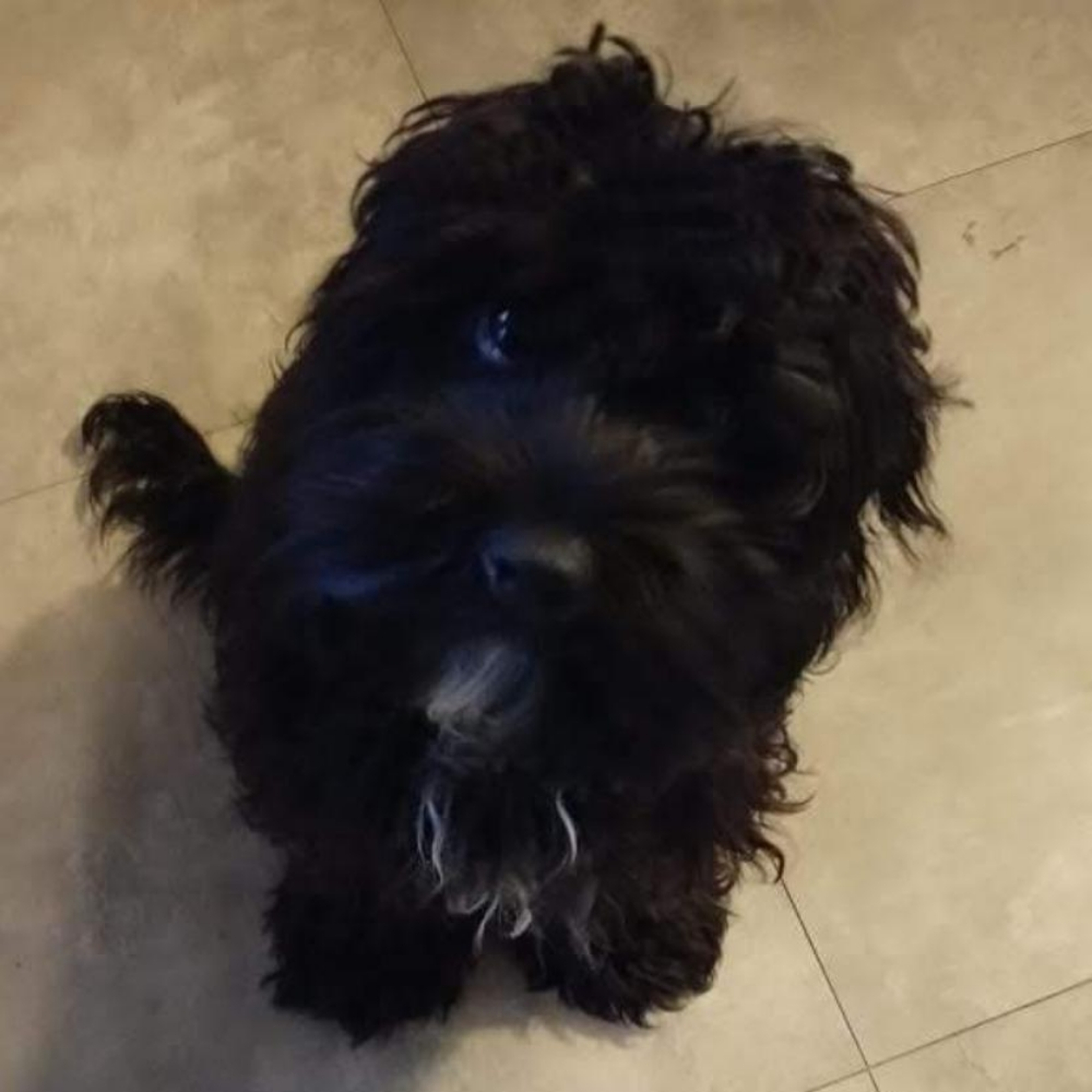 "Delicious and crispy on the outside, soft, succulent and moist on the inside. Perfectly spiced and basted in butter for an indulgent breakfast or snack. You can also make these vegan and use a chia egg (tbsp chia seeds and two tbsp water, leave to stand for 5-10 minutes), and use vegan margarine or vegan butter."
Ingredients
a knob of unsalted butter
Utensils
muslin cloth, grater, sieve, bowl, spoon, frying pan, 2 kitchen towels, plate, offset spatula
Step 1/ 5

2

potatoes

a drizzle of olive oil

salt

pepper

muslin cloth
grater
sieve
bowl

Wash, peel, and coarsely grate the potatoes. Place the grated potato in a muslin cloth, tea towel or similar, and add in plenty of freshly ground salt and black pepper. Leave to sit for five minutes over a sieve over a bowl, and then squeeze out any excess liquid.

Step 2/ 5

⅓ tsp

onion granules

⅓ tsp

garlic granules

⅔ tsp

black onion seed

⅓

egg

⅓ pinch

demarara sugar

Beat the egg, and add it to the mixture, then mix in the black onion seeds, garlic granules and onion granules, as well as as a large pinch of demarara sugar.

Step 3/ 5

a knob of unsalted butter

Heat up the olive oil and butter in a large frying pan over medium heat. Shape the potato mixture into six rounds, or more depending on how large you want them, and pat any excess liquid off with some kitchen paper.

Step 4/ 5

plate
kitchen towel
offset spatula
spoon

Fry for 8-12 minutes, basting it in the butter and olive oil and flipping frequently, until golden brown, crispy and delicious looking. Add more butter every now and then if you need more liquid to baste them. Place on a plate lined with kitchen paper, and sprinkle with more salt and pepper, whilst it is still hot. Leave to cool for a few minutes, and serve.

Step 5/ 5

Enjoy!

Enjoy your meal!
More delicious ideas for you