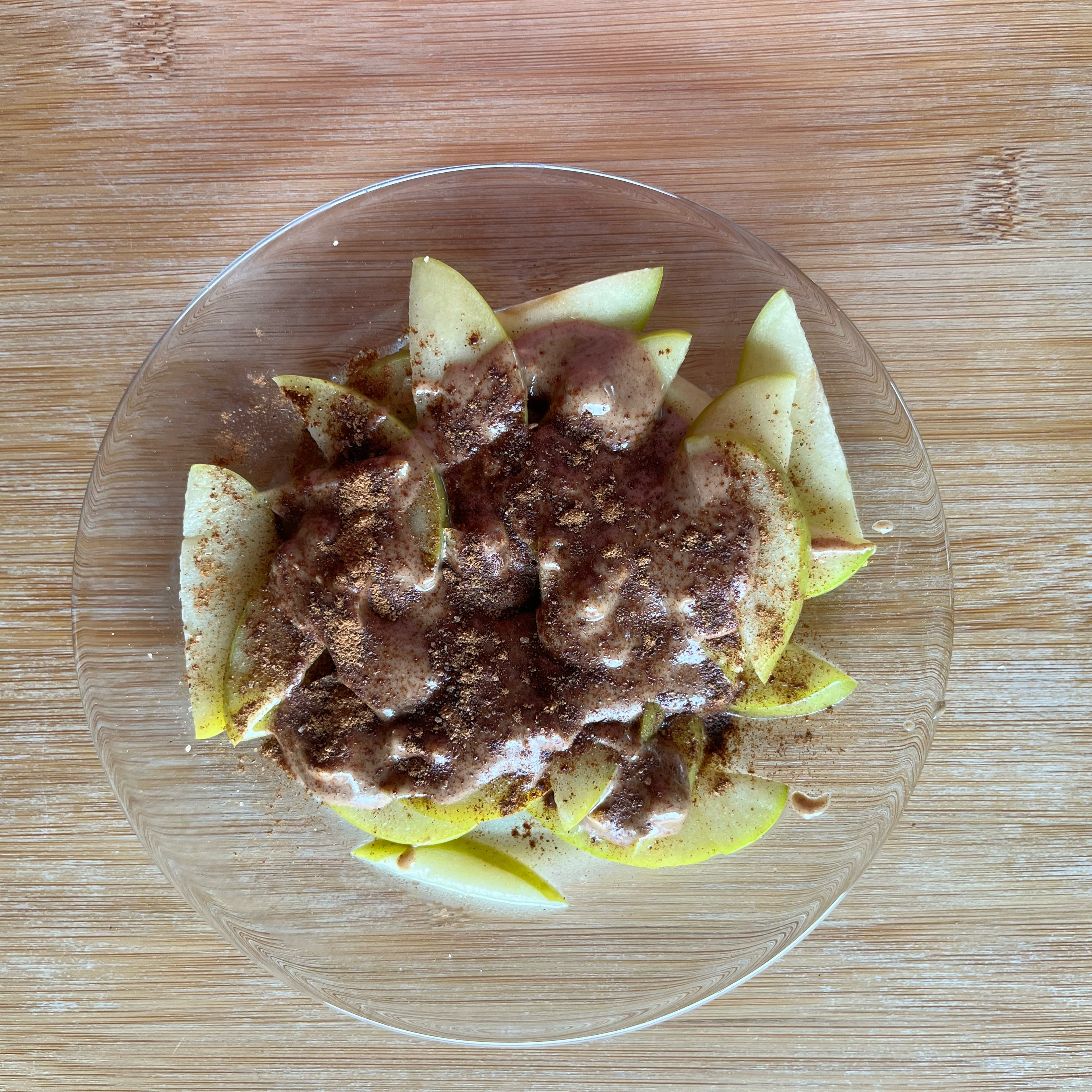 Cooked "Caramel" Apples
"This is a simple little recipe I love to make for a quick and easy breakfast. I like to use unsweetened almond butter to balance out the taste of the sour granny smith apple (you can also experiment with different apples 🍏 🍎)You can experiment with cooked and uncooked apples. Both ways are delicious! Also remember that things may get a little sticky 🤪. Enjoy! "
Step 1/ 4

Gather your ingredients and utensils and set up your work station.

Step 2/ 4

Get your saucepan and melt the ghee on low heat. While your ghee is melting, start cutting your apples into thin slices. Remember the thinner they are, the easier they will cook!

Step 3/ 4

Place the cut apples in the melted ghee and cook for 10-15 minutes on low heat. Mix occasionally, making sure the apples are soft (spooning the ghee over the apples helps speed up this process 😉).

Step 4/ 4

Once your apple slices are cooked, place them on a bowl or plate and drizzle (or pour 😉) almond butter, cardamom, cinnamon, and salt on top. Enjoy!

Enjoy your meal!
More delicious ideas for you