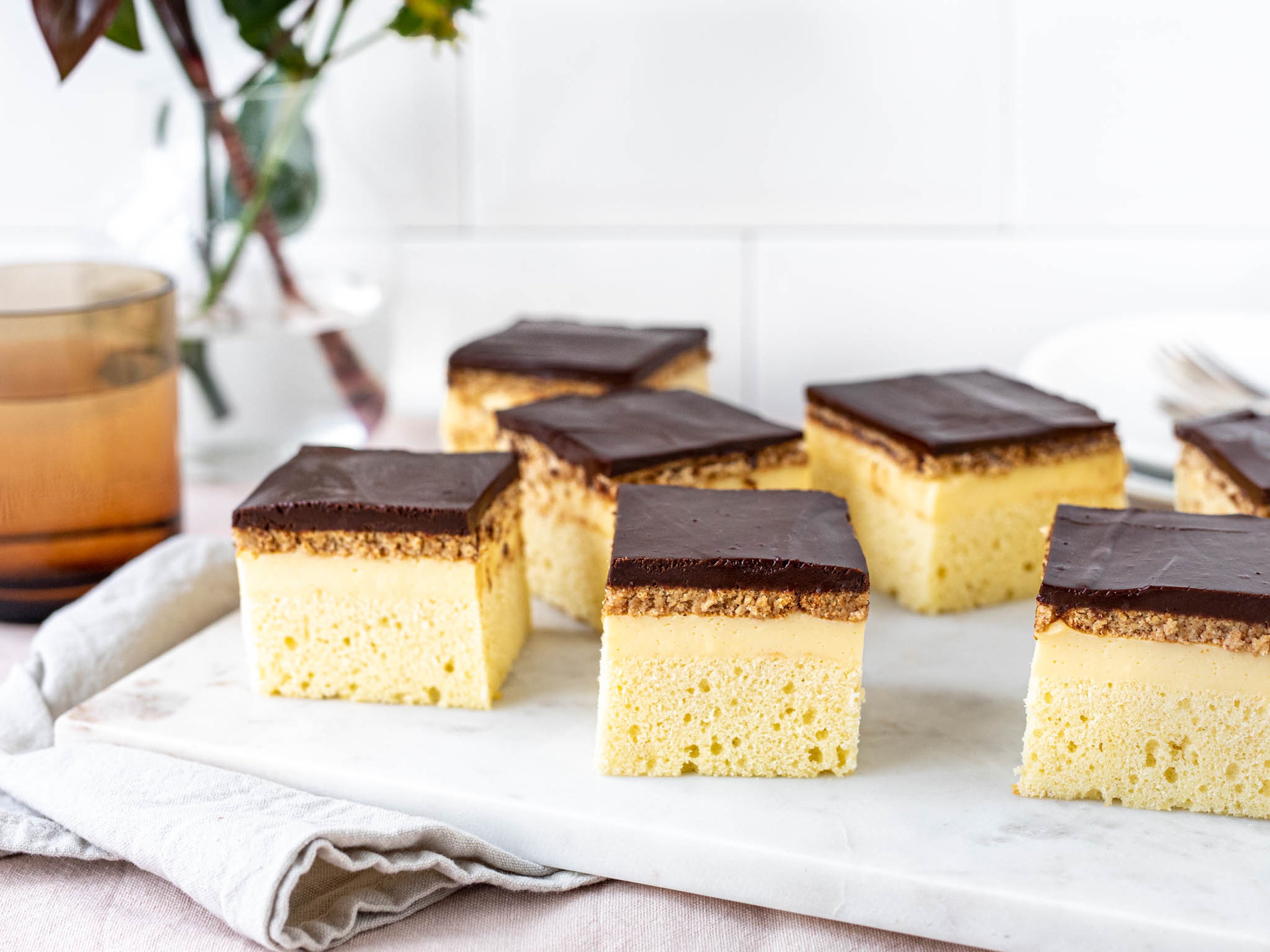 Classic German chocolate pudding sheet cake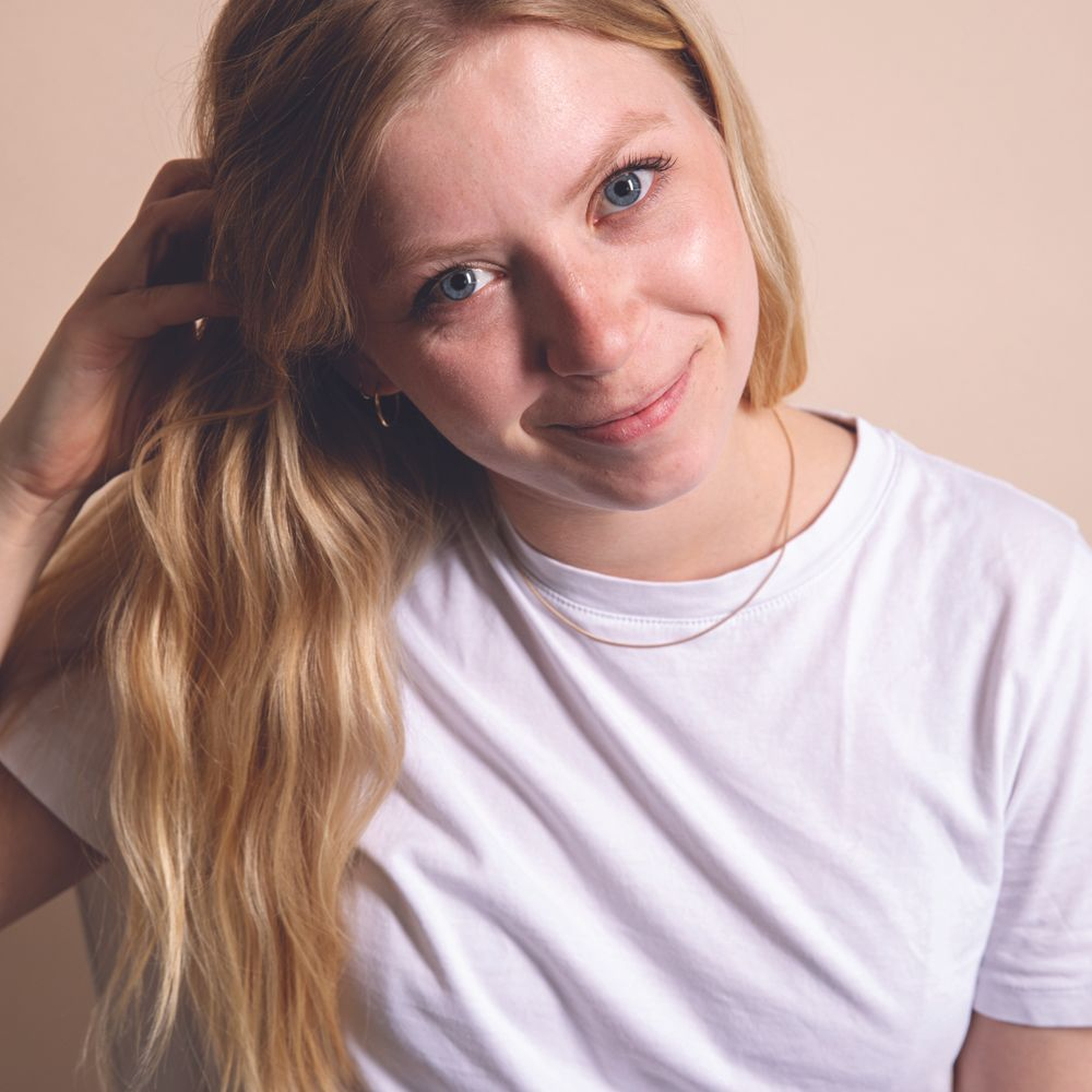 Utensils
oven, hand mixer with beaters, baking pan (9x13 in., with removable bottom), parchment paper, rubber spatula, 2 bowls, saucepan, whisk, spatula, knife
How to slice a cake like a pro
How to Prepare a Cake Pan
How to cream butter and sugar
Chocolate sauce
Step 1/ 4

50 g

butter

44 g

sugar

1

eggs

50 g

flour

¼ tsp

baking powder

⅛ tsp

salt

oven
hand mixer with beaters
baking pan (9x13 in., with removable bottom)
parchment paper
rubber spatula
2 bowls

Preheat oven to 160ºC/320°F. Add butter and some sugar to a big bowl and beat until pale and fluffy. Add in eggs one at a time, and beat to a smooth mixture. In another bowl, mix flour with baking powder and salt. Add flour to butter mixture, and mix until a smooth batter is formed. Line a baking pan with parchment paper. Fill with batter, then transfer to oven and bake for approx. 25 min.

Step 2/ 4

⅓ l

milk

16 g

sugar

⅝ packages

vanilla pudding powder

To make the pudding filling, heat ⅔ of the milk with remaining sugar in a saucepan, and bring to a boil. Add vanilla pudding powder to the remaining milk and stir to combine. Add milk mixture to the saucepan, stirring constantly. Bring to a boil again. When the mixture becomes pudding-like, remove from heat and let cool.

Step 3/ 4

When the cake base is ready, let cool completely, then remove parchment paper. Put cake base back in the form and spread pudding over it. Top with a layer of butter cookies.

Step 4/ 4

60 g

bittersweet chocolate

60 ml

heavy cream

4 g

coconut oil

To make the chocolate glaze, add chocolate, heavy cream, and coconut oil to a saucepan. Let melt and stir to form a smooth mixture. Evenly pour chocolate glaze on top of the cake, and let chill in the fridge for approx. 3 hrs, or overnight. Cut chilled cake into squares. Enjoy!

Enjoy your meal!
More delicious ideas for you