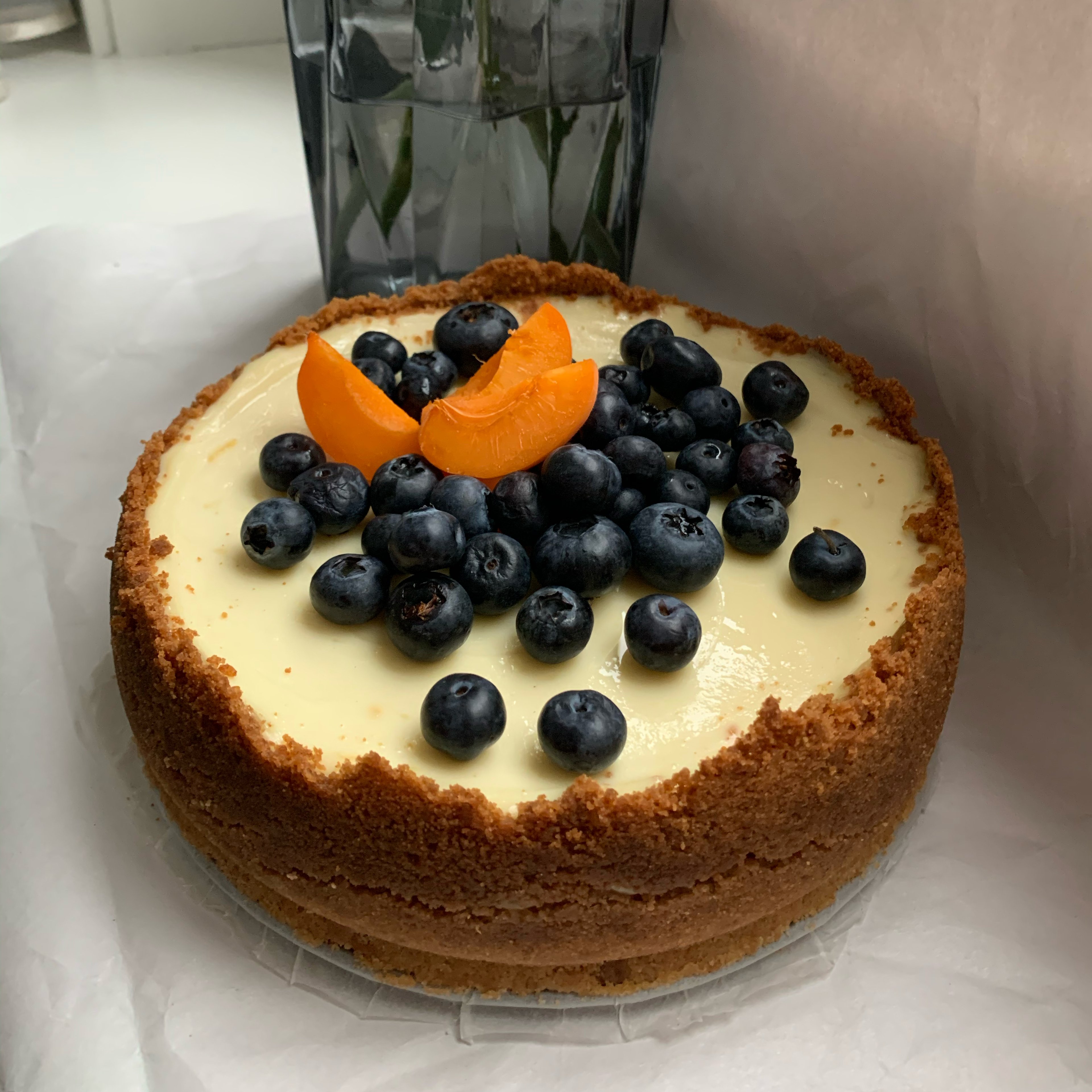 Classic Cheesecake New York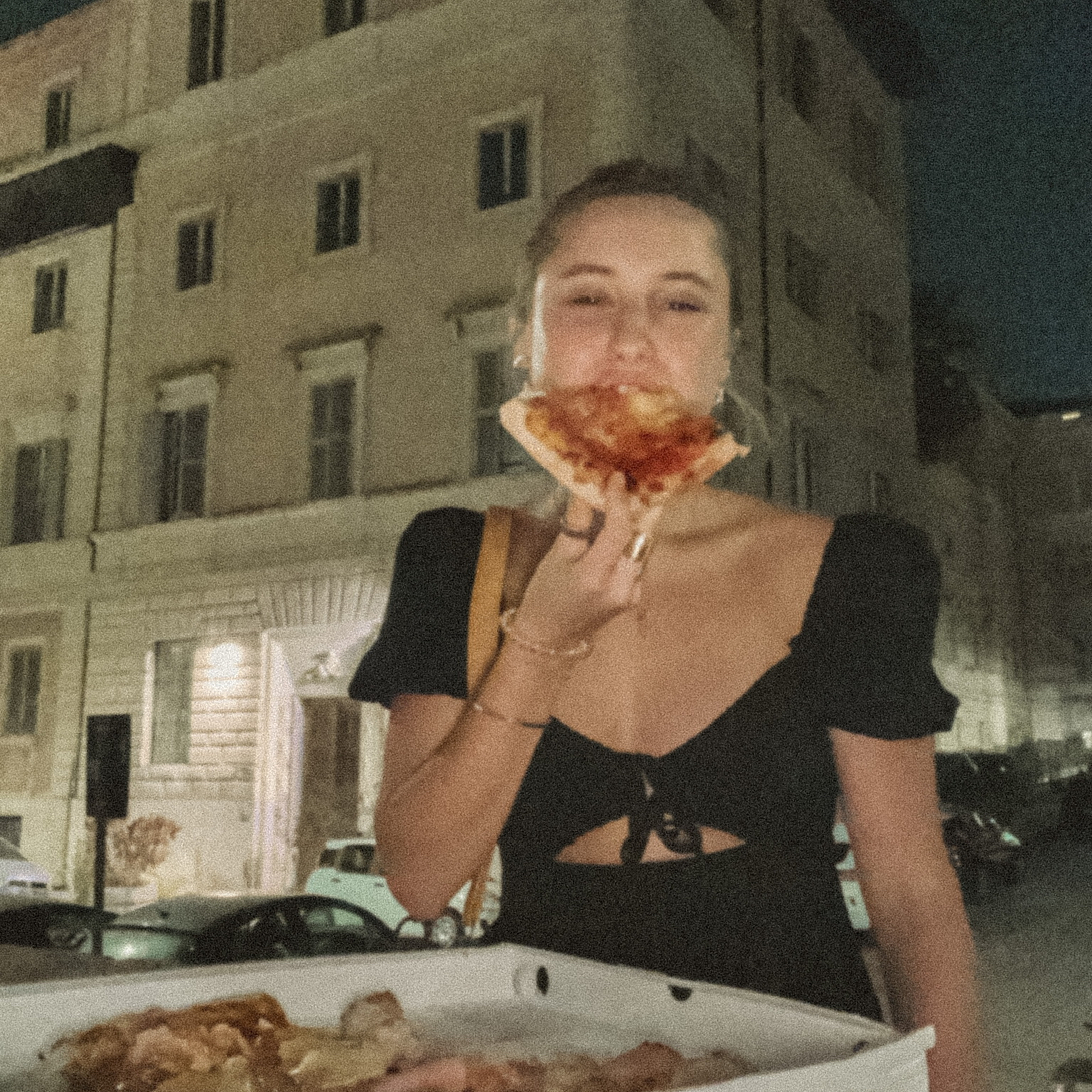 "Your search for the perfect baked cheesecake ends here! It's a classic recipe of cheesecake, quite simple and straight forward. Creamy and velvety with just the right amount of tang, sweetness and density. Just thinking about that gives me butterflies in my stomach. It was my first try and appeared a real success. Try to make it and share your photos❣️"
Step 1/ 6

16⅔ g

unsalted butter

30 g

whole-wheat flour

11⅛ g

sugar powder

¼

egg yolk

¼ pinch

salt

Reheat the oven to 180°C/350°F. Combine butter, sugar powder and yolk. Add salt and sifted flour. Using your hands make the dough, make a ball and put it in the fridge for 1 hour.

Step 2/ 6

Remove the dough from the fridge, coat it and put in the oven for 10-15 min until golden. Cool it and finely pulse this cookie in a food processor. Melted butter pour onto the crumbs and combine.

Step 3/ 6

Using your hands put in a form, cool it in a fridge for 10 min and then bake for 10 min.

Step 4/ 6

133⅓ g

cream cheese (Hochland)

24½ g

Sugar

½

eggs

26⅔ g

cream

7¾ g

lemon juice

⅔ tsp

lemon zest

Mix cream cheese, sugar, add eggs one by one. Then add lemon juice, zest and cream. Whisk until smooth.

Step 5/ 6

Pour the mixture onto the cooled crust, make the water bath and bake at 120°C for 90-120 min, depending on your oven. The cheesecake should move in the bottom, it's ok :)

Step 6/ 6

Remove from the oven, cool it and put in the fridge for the whole night. In the morning the only thing is to decorate with berries.

Enjoy your meal!
More delicious ideas for you