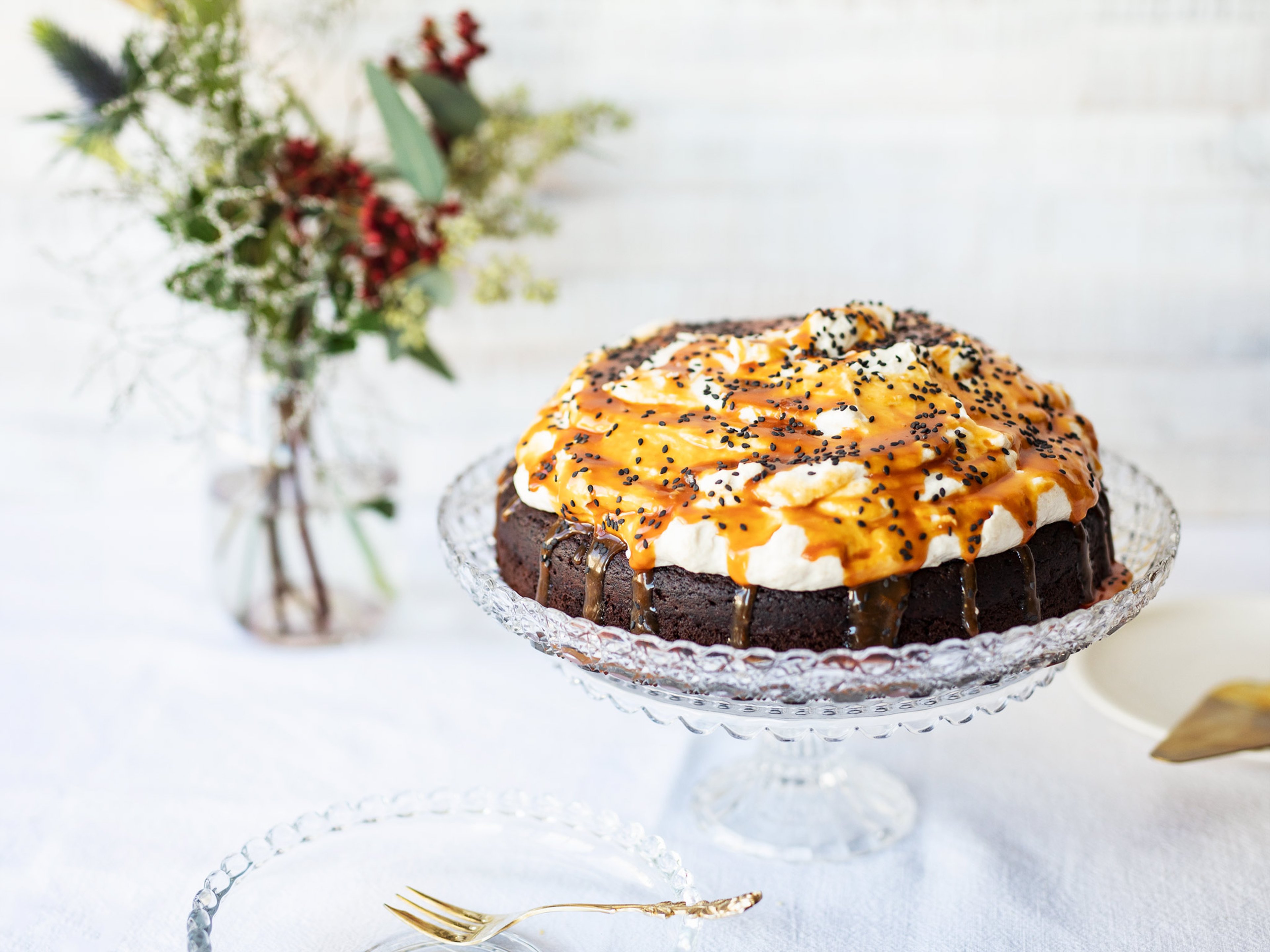 Chocolate cake with fluffy tahini frosting and salted caramel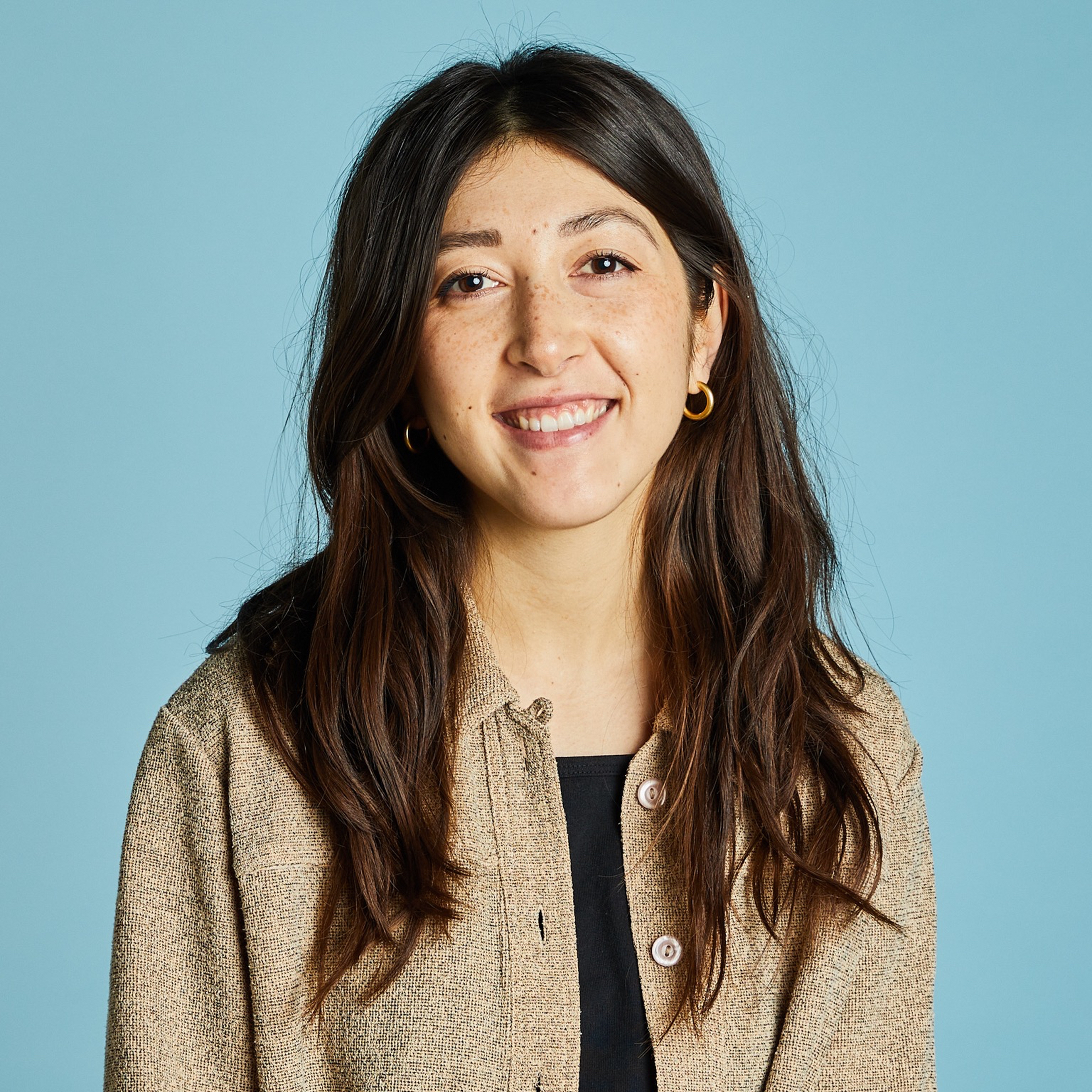 Ingredients
unsalted butter (for greasing)
black sesame seeds (for garnish)
Utensils
oven, parchment paper, springform pan (8 in.), bowl, kitchen machine with paddle (e.g. Bosch OptiMUM), pot (small), rubber spatula, kitchen machine with whisk (e.g. Bosch OptiMUM), pastry brush
How-To Videos
How to Prepare a Cake Pan
How to caramelize sugar
Step 1/ 4

40 g

flour

¼ tsp

baking powder

¼ tsp

baking soda

¼ tsp

salt

20 g

unsweetened cocoa powder

⅛ tsp

ground nutmeg

⅜

eggs

40 g

sugar

30 ml

vegetable oil

40 ml

espresso

unsalted butter (for greasing)

oven
parchment paper
springform pan (8 in.)
bowl
kitchen machine with paddle (e.g. Bosch OptiMUM)

Preheat oven to 180°C/350°F. Grease a springform pan and line the bottom with parchment paper. Mix flour, baking powder, baking soda, salt, cocoa powder, and ground nutmeg in a bowl. Beat eggs with some sugar in a kitchen machine until fluffy, approx. 5 min. Slowly pour in the oil and most of the espresso then, spoon by spoon, add the dry ingredients. Pour batter into the prepared pan and bake for approx. 40 – 50 min. or until a toothpick inserted into the center of the cake comes out clean. Remove from oven and let cool.

Step 2/ 4

20 g

sugar

12 g

heavy cream

4 g

unsalted butter

⅛ tsp

flaky sea salt

pot (small)
rubber spatula

In the meantime, in a small pot over medium heat, caramelize some sugar. Once amber in color and completely melted, add some heavy cream and swirl the pan to combine. Use a rubber spatula to stir until a smooth caramel forms. Remove from heat and stir in the butter. Let cool slightly before adding flaky sea salt. Set aside.

Step 3/ 4

80 ml

heavy cream

10 g

sugar

¼ tsp

vanilla extract

⅓ tsp

whipped cream stabilizer

10 g

tahini

kitchen machine with whisk (e.g. Bosch OptiMUM)

To make the frosting, beat the remaining heavy cream with the remaining sugar, vanilla extract, and whipped cream stabilizer in a kitchen machine with whisk. Once fluffy, approx. 7 min., add tahini and whip just to combine.

Step 4/ 4

10 ml

espresso

black sesame seeds (for garnish)

Loosen the cake from the springform pan and brush with remaining espresso. Spread the top with the tahini frosting. Drizzle over the caramel sauce and sprinkle with black sesame before serving. Enjoy!

Enjoy your meal!
More delicious ideas for you