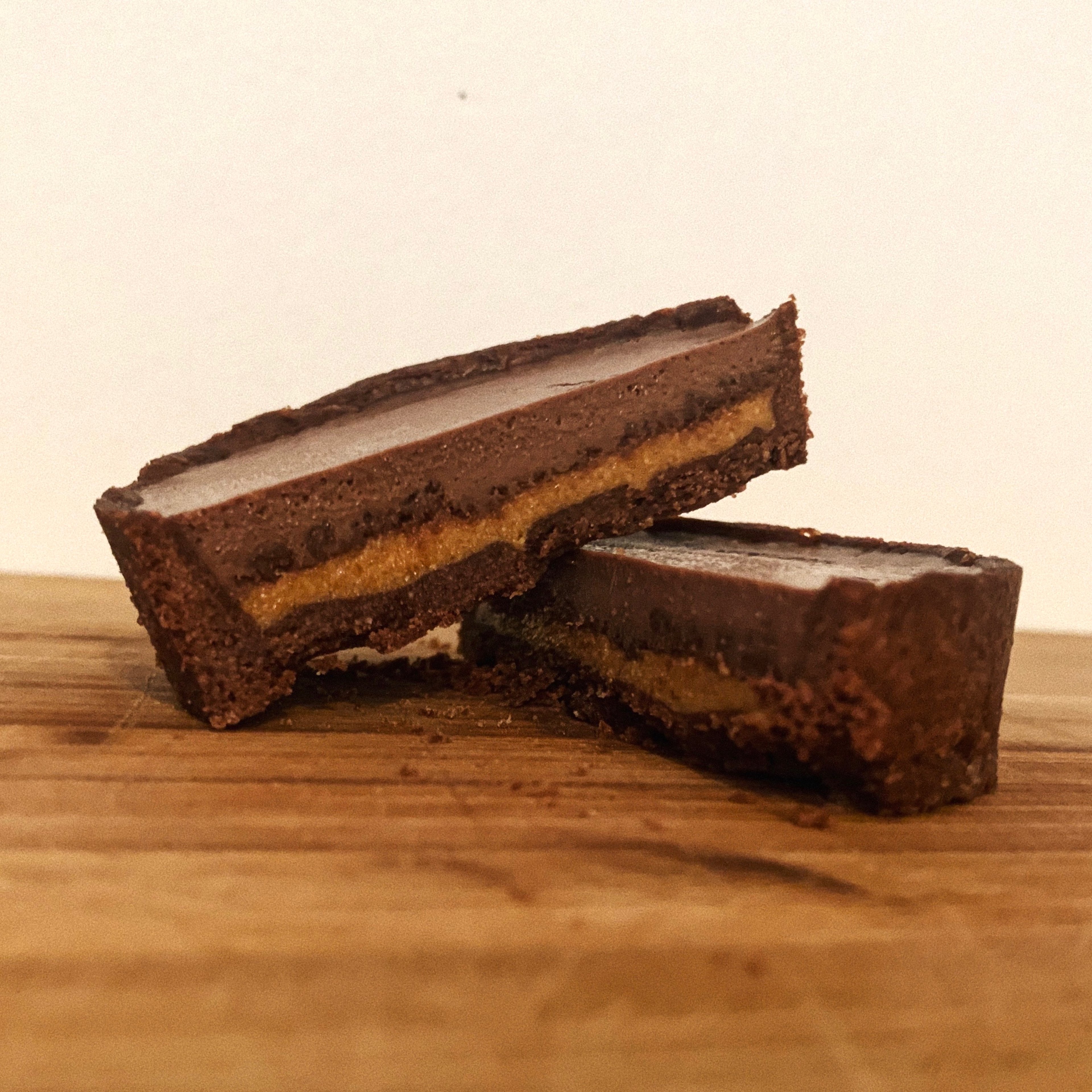 Chocolate and Peanut Tart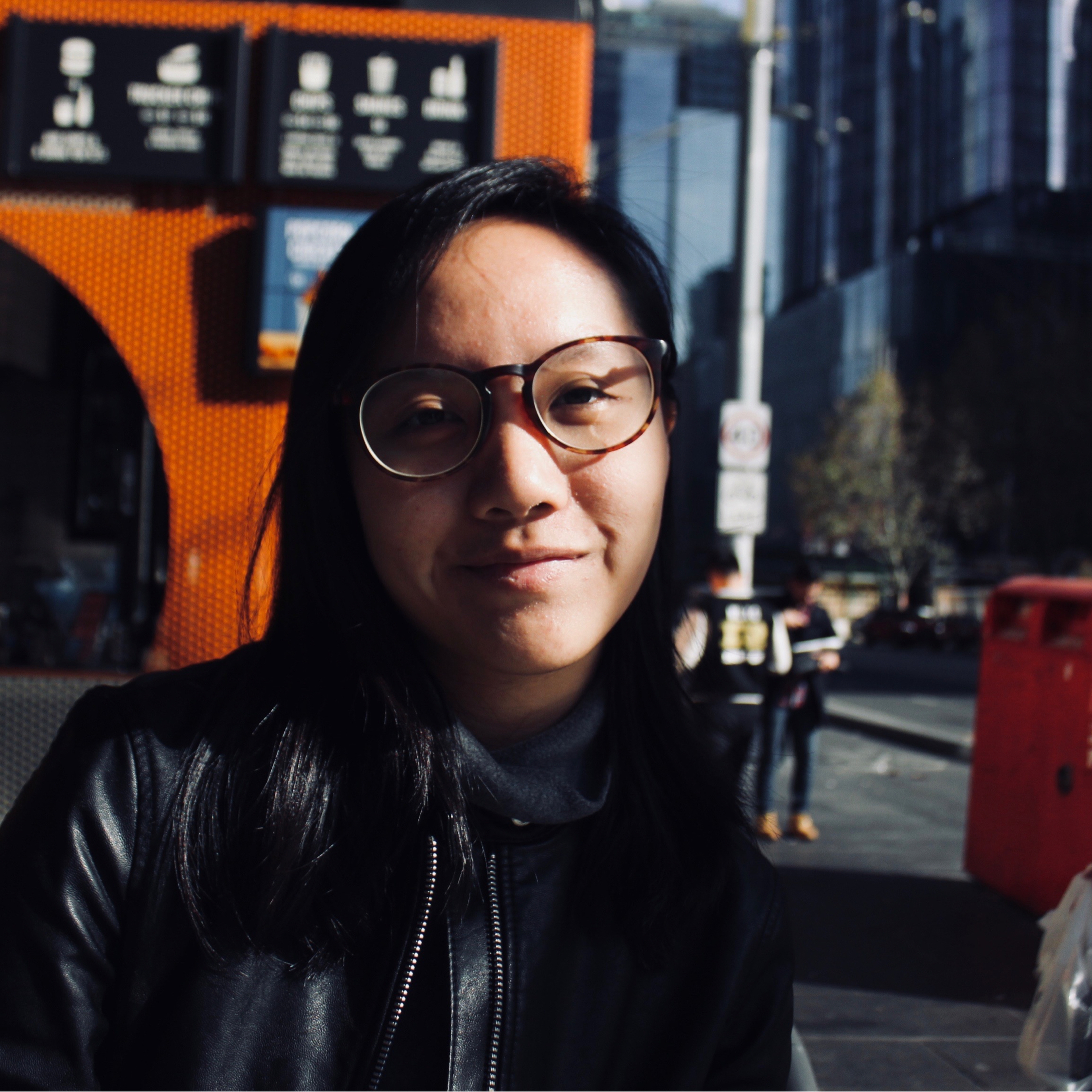 Utensils
stand mixer with dough hook, plastic wrap, parchment paper, pie weights, oven, wire rack, saucepan, whisk, microwave, immersion blender, food processor
Step 1/ 20

Preheat oven to 180 degree Celsius

Step 2/ 20

62½ g

unsalted butter

40 g

confectioner's sugar

15 g

almond meal

½ g

salt

25 g

eggs

90 g

flour

10 g

unsweetened cocoa powder

stand mixer with dough hook

In the mixer, cream butter, salt, sugar, almond meal and egg. Combine the flour and cocoa powder in a separate bowl. Add flour and cocoa powder mix into creamed butter in two increments. Mix until combined.

Step 3/ 20

Wrap in a slab with plastic wrap and chill for 30-45 mins

Step 4/ 20

In-between two pieces of parchment paper, roll the dough out. Remove the top layer and freeze dough flat in the freezer for 15 mins

Step 5/ 20

Take dough out of the freezer and place each tart ring into the dough, cutting into it. Cut 4 strips of dough and line the sides of the tart. Lightly prick the base with a fork.

Step 6/ 20

Line each target with a small piece of parchment and fill up with pie weights. You could also use rice or beans as a substitute for pie weights.

Step 7/ 20

Blind bake for 15 mins.

Step 8/ 20

Remove weights and bake for an additional 10 mins. Cool on a rack.

Step 9/ 20

62½ g

heavy cream

62½ g

milk

15 g

caster sugar

Chocolate Cremeux: In a saucepan, bring cream and milk with 1/3 of sugar to boil.

Step 10/ 20

Meanwhile, beat egg yolks with remaining sugar in a heatproof bowl.

Step 11/ 20

Turn heat off and temper yolk mixture by slowly pouring the cream and milk mix into the yolks whilst whisking constantly until all the cream is transferred. Transfer back to saucepan.

Step 12/ 20

Cook tempered egg yolk and cream mixture until 85 degree Celsius, it should not boil.

Step 13/ 20

50 g

bittersweet chocolate

Melt bittersweet chocolate in a large bowl in the microwave

Step 14/ 20

Strain creme anglaise through a sieve directly over the melted chocolate. Using an immersion blender, blend till smooth.

Step 15/ 20

16½ g

caster sugar

16½ g

water

Peanut Praline: In a separate saucepan, put sugar and water, mix well and do not touch for 10 mins

Step 16/ 20

After 10 mins, swirl the caramel around until it is a light golden.

Step 17/ 20

41½ g

roasted peanuts

½ pinch

salt

Turn gas off and add roasted peanuts and a pinch of salt

Step 18/ 20

Mix well and pour mixture on to parchment paper, let cool at room temperature until very brittle

Step 19/ 20

Break praline up into a food processor and blend until smooth. Add 2 tbsp of oil or until praline is very smooth.

Step 20/ 20

Assembly: Spoon 1-1.5 Tbsp of praline onto the base of the chocolate tart. Pour cremeux over the praline and chill until set.

Enjoy your meal!
More delicious ideas for you