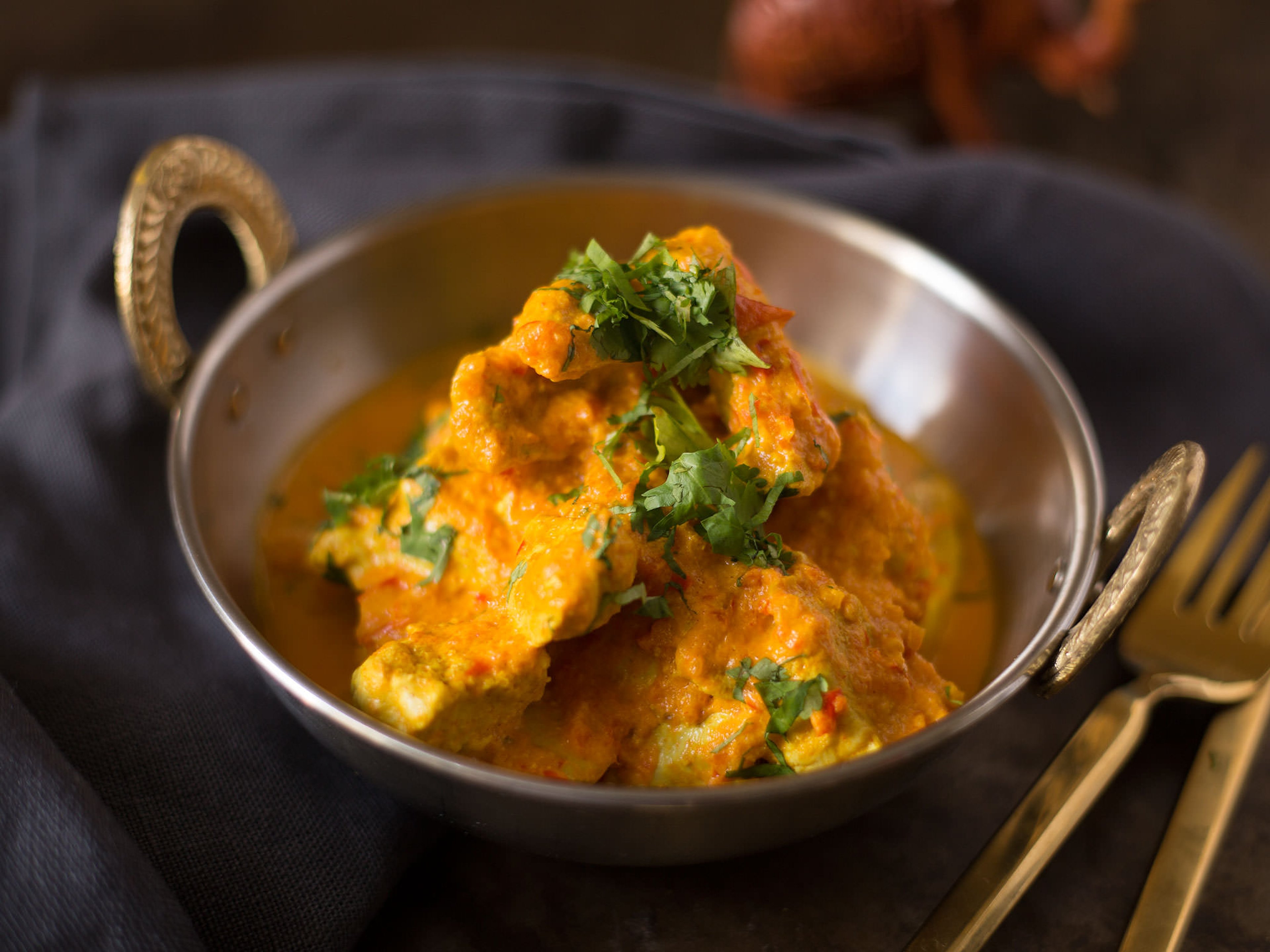 Chicken tikka masala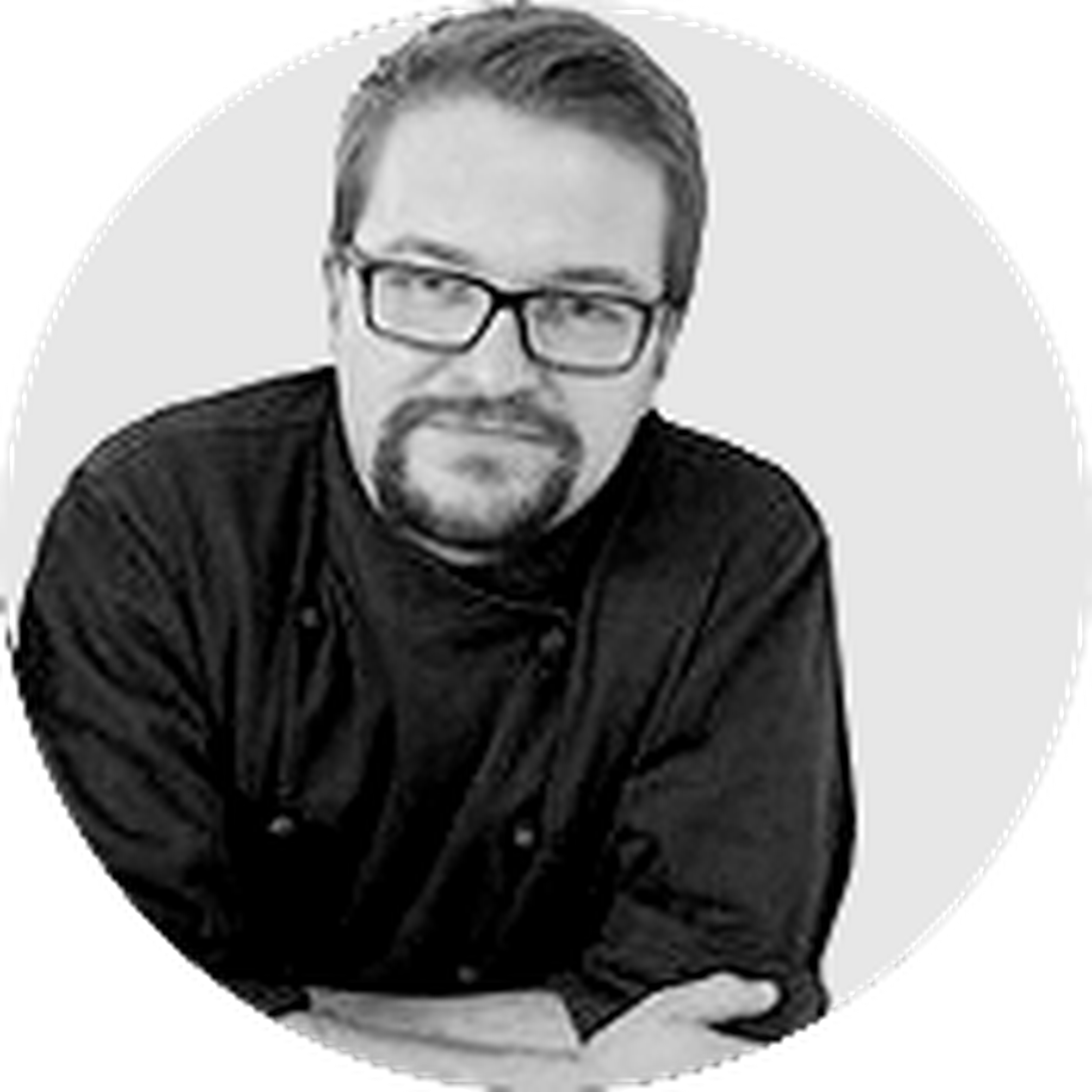 "Chicken tikka masala has a difficult history in British and Indian cuisines. While it's basically a British national dish at this point, it was brought to the country and developed there to suit British tastes by South Asian immigrants after the dissolution of the British empire. The dish owes its tangy flavor mainly to the Indian spice mixture garam masala, in addition to other spices. Grilled or baked marinated chicken meets creamy tomato sauce. If you prefer a vegetarian version, you can swap the chicken for paneer, and Indian cheese. Served with naan bread or basmati rice, it tastes great garnished with plenty of fresh mint and cilantro."
Ingredients
vegetable oil (for frying)
Order ingredients
Utensils
knife, cutting board, mortar and pestle, bowl (small), freezer bag, baking sheet, parchment paper, rubber spatula, saucepan (small), spatula, Curry Power seasoning, immersion blender
How-To Videos
How to prepare a chili
Basic naan
Two homemade chutneys
How to cook aromatic rice
Step 1/ 8

50 g

onions

½

chili

5 g

mint

5 g

cilantro

1

chicken breasts

125 g

tomatoes

½

bell pepper

¼ clove

garlic

2½ g

ginger

Finely dice onion and chili. Finely chop mint and cilantro. Cut chicken, tomato, and bell pepper into bite-sized cubes. Grate garlic and ginger.

Step 2/ 8

¼ tsp

coriander seed

½ tsp

cumin seed

¼ tsp

chili powder

½ tsp

ground turmeric

With a mortar and pestle, finely grind coriander seed, cumin, chili powder and half of the turmeric.

Step 3/ 8

In a small bowl, fold spice mixture into yogurt. Place chicken pieces in freezer bag and add spiced yogurt. Mix well and marinate in the refrigerator for at least 30 min. or ideally for a few hours.

Step 4/ 8

baking sheet
parchment paper
rubber spatula

Preheat oven to 180°C/355°F. Transfer marinated chicken to a lined baking sheet and bake in oven for approx. 25 – 30 min.

Step 5/ 8

vegetable oil (for frying)

½ tsp

ground turmeric

½ tbsp

garam masala

salt

pepper

saucepan (small)
spatula
Curry Power seasoning

In a small saucepan, sauté onion in some vegetable oil over medium heat for approx. 5 – 7 min. until golden brown. Add grated ginger and garlic, as well as diced chili, bell pepper, and tomatoes and continue to sauté for approx. 4 - 5 min. Season with remaining turmeric, garam masala, salt, and pepper and allow to cook for approx. 15 min.

Step 6/ 8

100 g

crème fraîche

75 ml

water

Add crème fraîche and water to pan and stir thoroughly to incorporate.

Step 7/ 8

Using a hand blender, puree sauce until smooth.

Step 8/ 8

Add cooked chicken to pan and stir well. Season to taste with salt and pepper. Fold in chopped mint and cilantro, reserving some for garnish. Enjoy with naan bread or basmati rice!

Enjoy your meal!
More delicious ideas for you