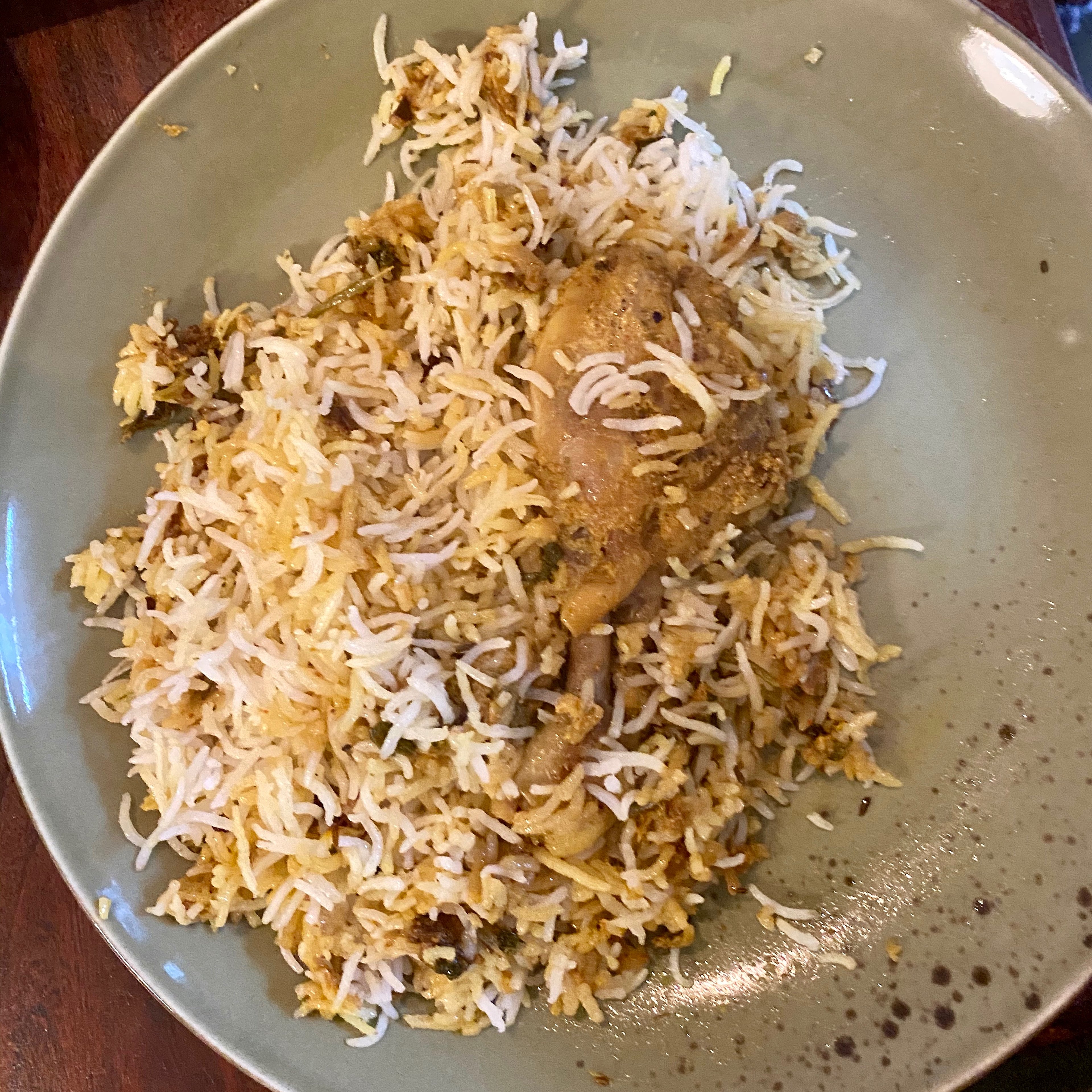 Chicken Dum biryani using curry base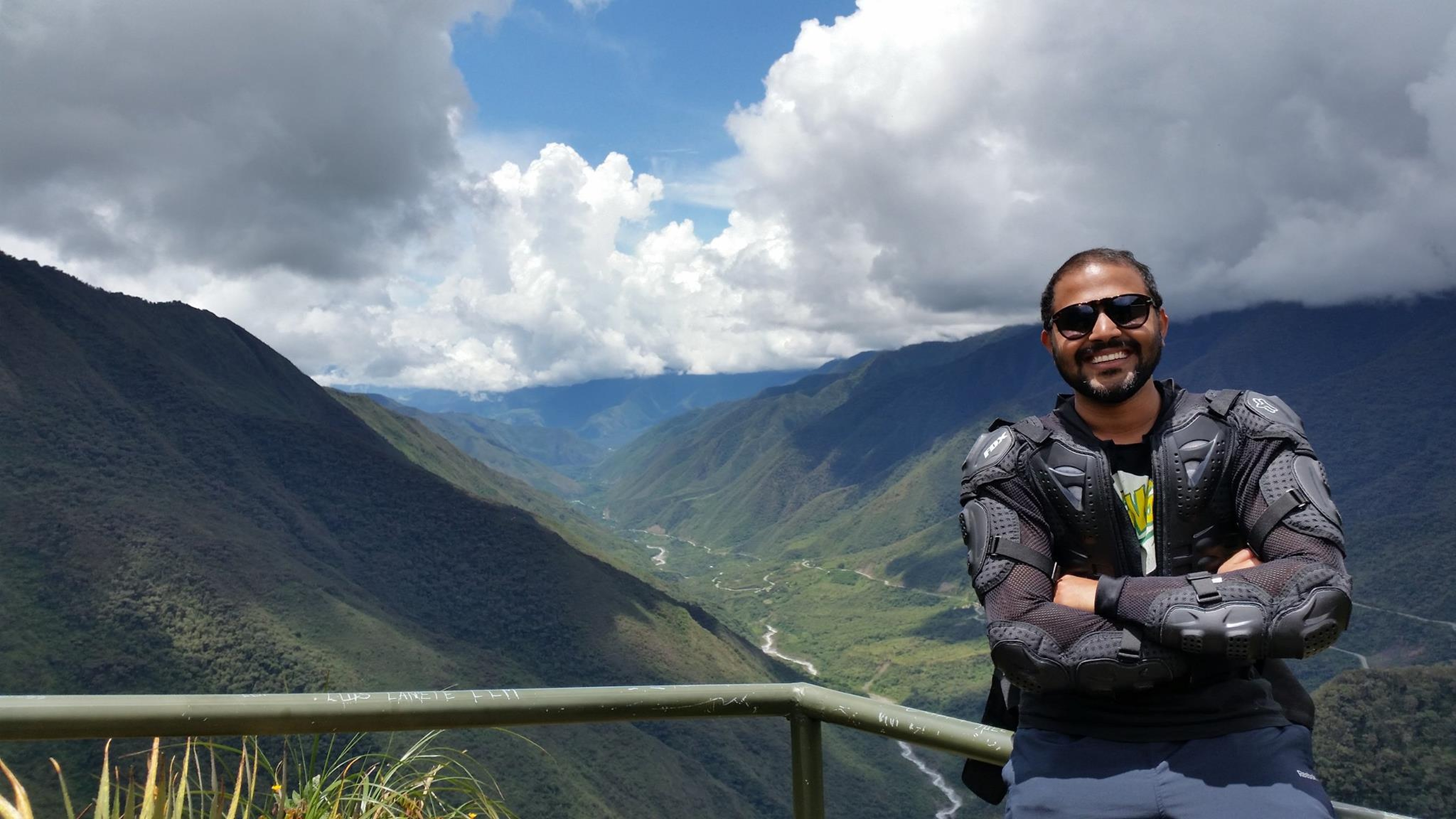 "Biryani is a classic which is worth any amount of effort. Hope you enjoy it!"
Ingredients
Jasmine water (Kewda water)
Step 1/ 6

350 g

chicken drumsticks

1 tsp

chili powder

1 tsp

ground coriander

½ tsp

garam masala

salt

1 tbsp

yogurt

1½

green chilis

¾ tbsp

Ginger garlic paste

Marinate chicken - Add 1tsp oil to the chicken and add below ingredients and mix them up until you have a paste in which the chicken sits. Leave this mix for 1 hour 45minutes in the fridge.

Step 2/ 6

Soak rice - wash the basmati rice and soak it in water for approx 30mins. This process can be started after 90mins of the marination of chicken.

Step 3/ 6

175 g

onions

50 g

tomatoes

5 sprigs

cilantro

5 sprigs

mint

Prepare the ingredients- chop onions finely and tomatoes in cubes. Further, chop the mint and coriander finely and keep them aside.

Step 4/ 6

Prepare the chicken curry base - Start with a pressure cooker or a pot which you can close on high flame. Add the sunflower oil in it, to the hot oil, add onions and stir till golden fried. Add the marinated chicken pieces along with the marinade. Stir and fry for 5 minutes. Next, add the tomatoes and stir for 3 mins. Add 20ml of water and close the lid. Cook it for 15 minutes.

Step 5/ 6

½

black cardamom pod

1

cardamom pods

½ tbsp

Shahi Jeera

1

bay leaves

½

star anise

½

cinnamon stick

2½

cloves

Cook rice & Preheat oven- Rice is the key to any Biryani. Preheat oven to 225. Take a large pot and bring water to boil. Add shahi jeera, bay leaf, anise, cinnamon , cloves, cardamom pods and black cardamom. Once the water is boiling fully as shown in the picture, add the soaked rice. Maintain the flame high and boil the rice for 3-4 mins. Further, lower the flame and boil the rice for another 3 mins. Strain the water from the rice and keep aside.

Step 6/ 6

Making the biryani!! - Almost there! Add the curry base to a large empty casserole. To this, add the rice on top and garnish with coriander and mint leaves. Layer the top with the ghee , rose water and jasmine water. Place the pot in the oven for 25 mins at 225 and 12 mins in 200. Take out the casserole and leave it aside for 10 minutes. There you go! The biryani is ready to be served. Have a feast!

Enjoy your meal!
More delicious ideas for you