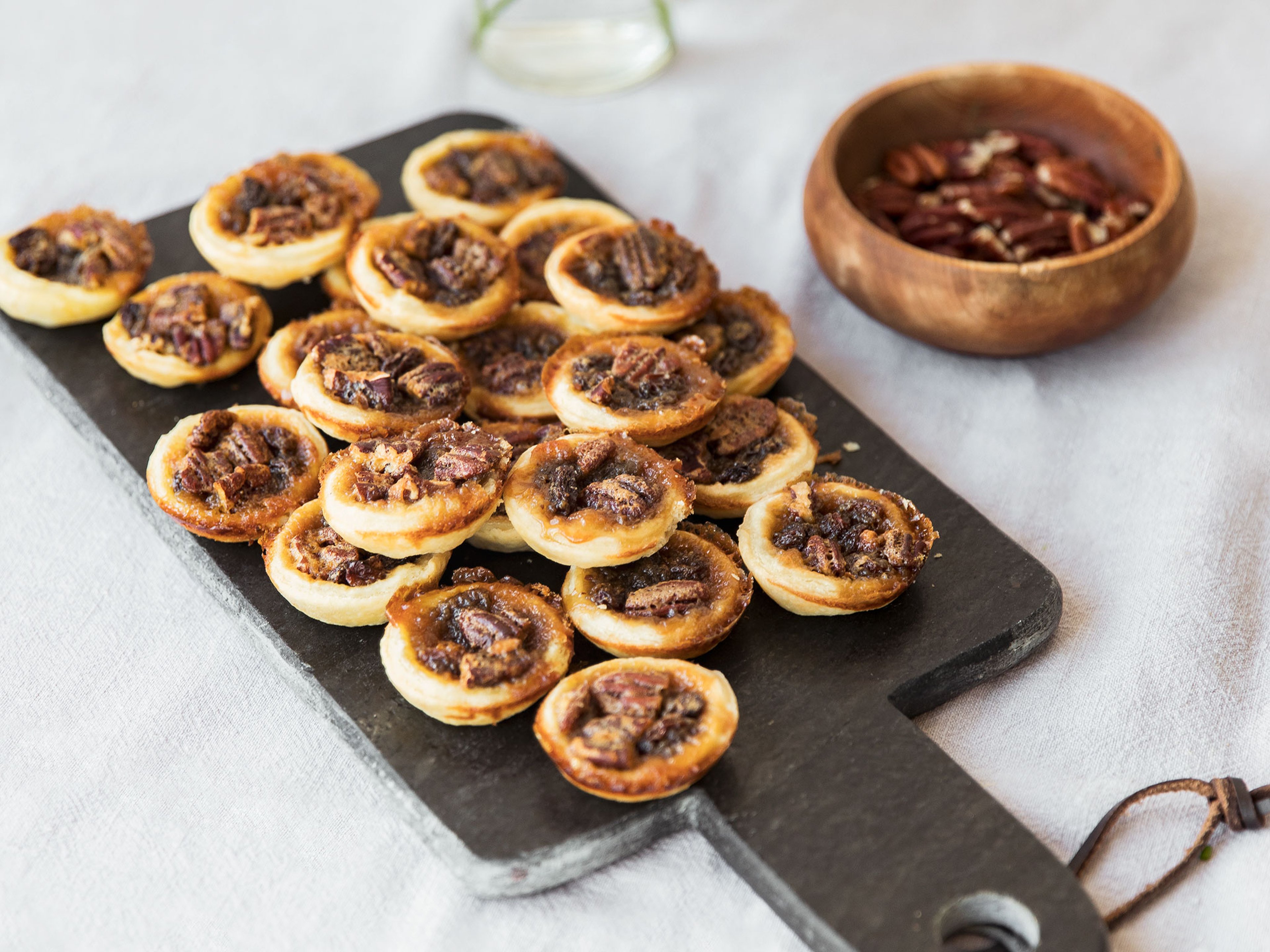 Butter pecan and raisin tartlets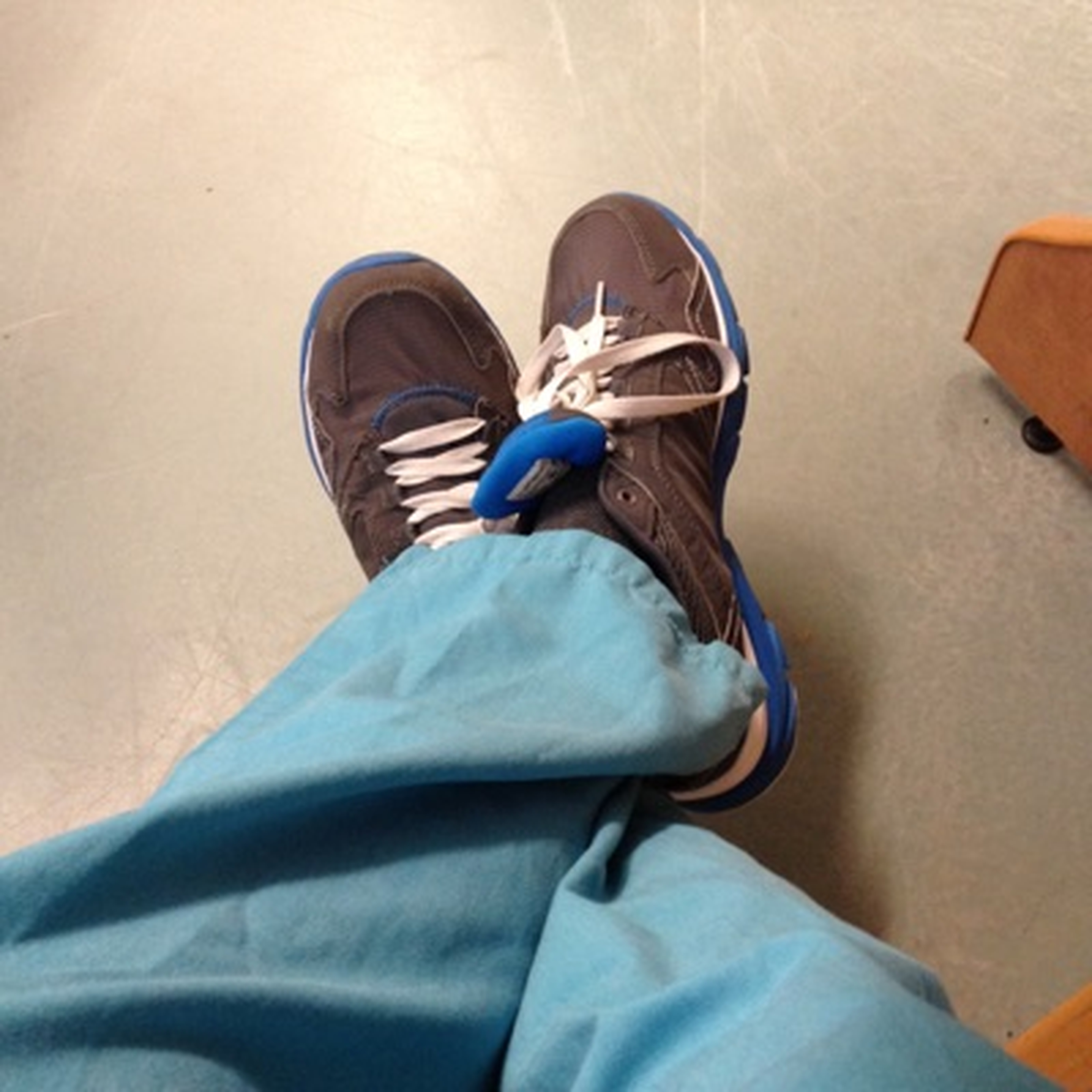 "My tartlets were inspired by the "Best Maple Butter Tarts" by Canadian Living. However, I tweaked them with delicious pecans and raisins."
Ingredients
unsalted butter (for greasing)
Utensils
2 bowls (large), liquid measuring cup, plastic wrap, whisk, 2 ovens, rolling pin, cookie cutter, cutting board, knife, muffin tin (mini), wire rack
How to chop nuts
Homemade vanilla extract
Homemade brown sugar
Step 1/7

10⅞ g

flour

⅛ tsp

salt

6⅝ g

unsalted butter

Add flour and half of the salt to a large bowl and stir to combine. Add most of the butter in smaller cubes to the bowl and mix in with a fork until fine crumbles form.

Step 2/7

⅛

egg yolk

⅛ tsp

apple cider vinegar

water (cold)

Mix egg yolk and half o f the vinegar in a liquid measuring cup. Add enough ice water to increase the mixture to approx. 75 ml/ 1/3 cup.

Step 3/7

Add the ice water mixture to the flour mixture and stir to combine with a fork, just until the ingredients come together to form a dough. Pat the dough into a disk, wrap in plastic wrap, and refrigerate for approx. 30 min.

Step 4/7

5¾ g

brown sugar

6⅞ g

corn syrup

⅛

egg

1¾ g

unsalted butter

⅛ tsp

vanilla extract

⅛ tsp

apple cider vinegar

⅛ tsp

salt

Meanwhile make the filling. Whisk together brown sugar, corn syrup, egg, remaining butter, vanilla extract, remaining vinegar, and remaining salt. Set the filling aside.

Step 5/7

oven
rolling pin
cookie cutter

Preheat oven to 230°C/450°F. Flour a working surface and roll out the dough. Cut out circles slightly larger than the muffin tins you're using.

Step 6/7

2⅞ g

pecans

2⅞ g

raisins

unsalted butter (for greasing)

cutting board
knife
muffin tin (mini)

Chop pecans and grease a small muffin tin. Shape the pastry circles to fit into the tin. Divide raisins and chopped pecans among the pastry shells. Spoon over filling to fill.

Step 7/7

Bake at 230°C/450°F for approx. 12 min., or until the filling is bubbly and the pastry golden brown. Remove from the oven and let cool down in the muffin tin for approx. 10 min. Then loosen and scoop out butter tarts and let cool down completely on a wire rack. Enjoy!

Want to share your recipe?

Each week, we'll be choosing your best recipes to test cook, photograph, and publish on Kitchen Stories for the world to see! Simply email us at community@kitchenstories.com and send us your recipe.

Enjoy your meal!
More delicious ideas for you