Bündner Nusstorte (Swiss walnut cake)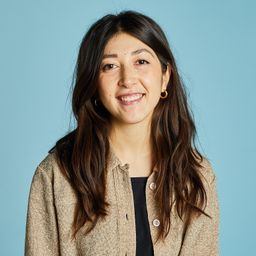 Ingredients
unsalted butter (for greasing)
Utensils
large bowl, plastic wrap, bench scraper, rolling pin, springform pan (10 in.), cutting board, knife, pot (small), rubber spatula, pastry brush, oven
Take an
easy quiz

and discover more recipes you'll love!
How-To Videos
How to chop nuts
How to caramelize sugar
How to measure
Step 1/ 4

50 g

flour

20 g

sugar

33⅓ g

butter (cold)

⅛

egg

salt

Mix flour, sugar, and salt in a bowl. Add cold, cubed butter and work it in with your hands to a crumbly dough. Add the egg and mix well to combine. Wrap in plastic and let chill for approx. 1 hr.

Step 2/ 4

flour (for dusting)

unsalted butter (for greasing)

bench scraper
rolling pin
springform pan (10 in.)

On a floured work surface, divide the chilled dough into thirds. Roll out two pieces to circles that fit your springform. These will be the top and bottom crusts. Transfer one dough round into the bottom of the greased springform and press, then prick the bottom all over with a fork. Form the remaining dough into a roll, cut into three pieces, and roll flat—this will be the edge of the cake. Press into the side of the form to form a seal with the bottom crust. Chill the dough in the form (and the top crust) for approx. 1 hr.

Step 3/ 4

50 g

walnuts

33⅓ g

sugar

33⅓ ml

heavy cream

⅞ tbsp

honey

cutting board
knife
pot (small)
rubber spatula

Preheat an oven to 200°C/400°F. Coarsely chop the walnuts for the filling. Caramelize sugar in a small pot, then add heavy cream and let cook until thickened into a caramel sauce. Add walnuts and honey and stir to combine. Let cool.

Step 4/ 4

Distribute the cooled filling into the chilled, crust-lined springform. Fold down the edges of the crust over the filling and lightly brush with water. Place the last piece of dough over the top and press the edge with a fork to seal, then pierce the top several times to allow steam to escape. Transfer to a preheated oven and bake at 200°C/400°F for approx. 25 – 30 mins. Allow to cool completely before slicing, approx. 2 hrs. Enjoy!

Enjoy your meal!
More delicious ideas for you