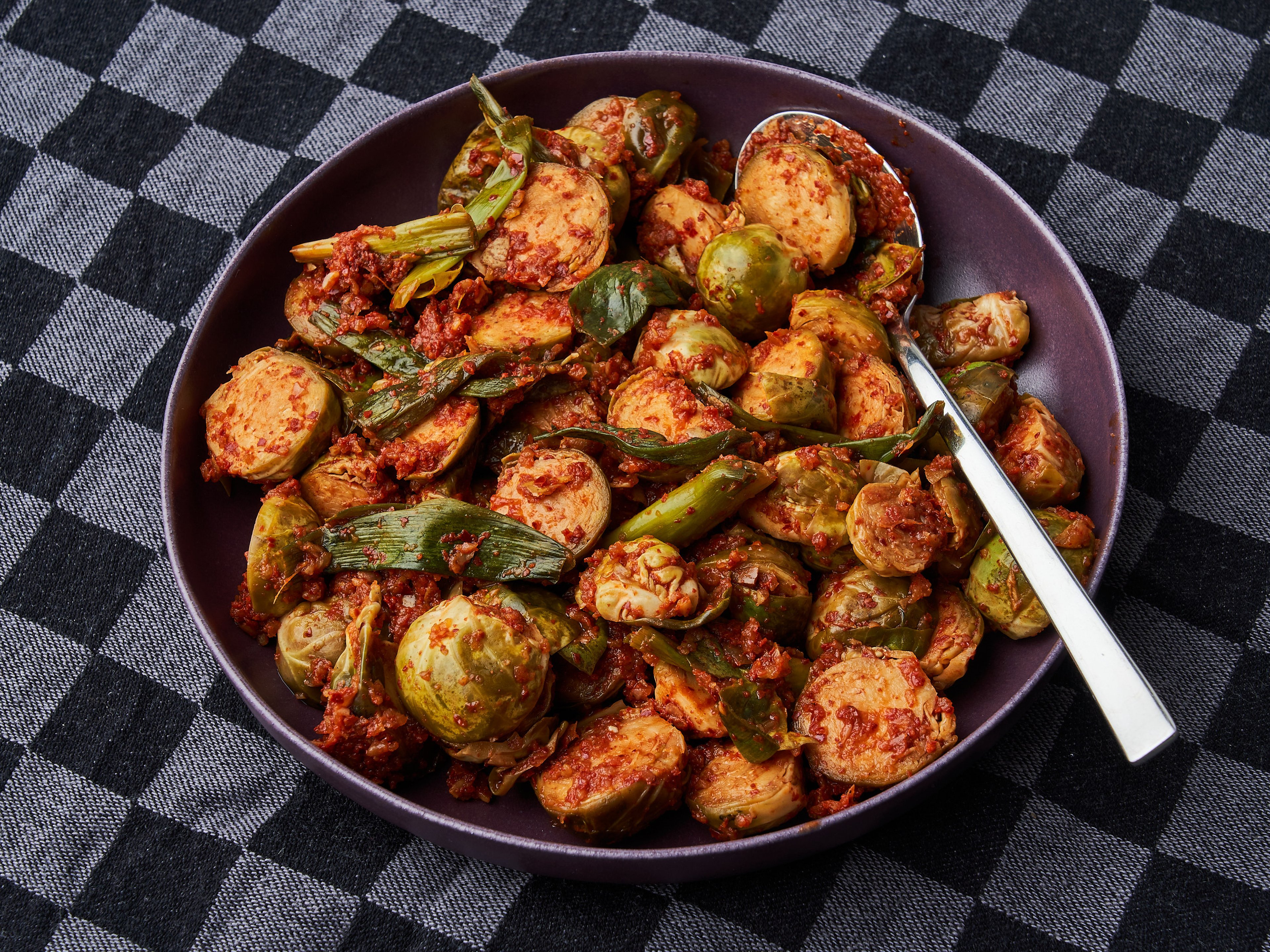 Brussels sprout kimchi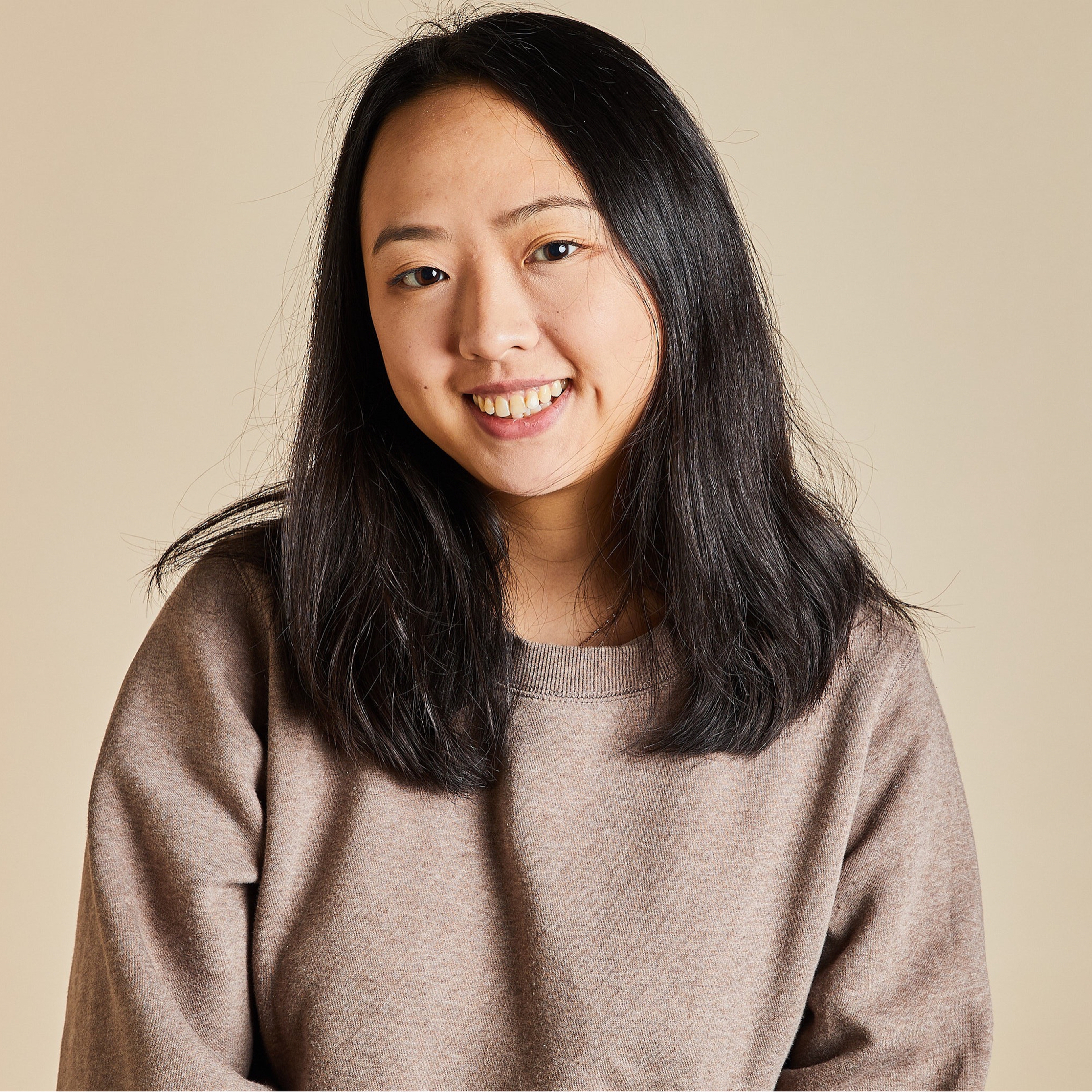 "Korean Kimchi is most known as Napa cabbage kimchi, but there are many variations using different vegetables: you could use cabbage of any sort: white, red, pointed cabbage, etc. It's a perfect fridge clearing task if you happen to have leftover cabbage from your Christmas. It's also a really easy-going recipe: You can substitute the pear with apple and scallion with leek. If you have one or two carrots, toss them in! If you can't handle it too spicy, reduce the gochugaru to 1 tbsp/15 grams."
Utensils
cutting board, knife, 2 large bowls, plate, colander, food processor, disposable gloves, glass jar
How to prepare Brussels sprouts
How to cut green onions
How to peel ginger
Step 1/ 3

1

scallions

250 g

Brussels sprouts

¾ tbsp

salt

400 ml

water

cutting board
knife
large bowl
plate
colander

Slice scallions lengthwise and then chop into 1 in./3 cm strips. Set aside. Trim the ends and halve Brussels sprouts. Dissolve salt in the water. Submerge the Brussels sprouts in this brine and let sit for approx. 2 – 3 hrs. Add a weight, like a plate, on top so they are completely submerged. (If you have time, you can soak them overnight, too.) Rinse a few times under cold water and drain.

Step 2/ 3

1½ cloves

garlic

5 g

ginger

62½ g

pears

12½ g

Korean chili flakes

¼ tbsp

sugar

½ tbsp

fish sauce (optional)

To make the kimchi paste, first peel garlic and ginger. Add to a food processor along with the pear. Blend until smooth, adding a bit of water if needed to loosen the mixture. Then fold in Korean chili flakes (gochugaru), sugar, and fish sauce, if using. Mix until well combined.

Step 3/ 3

large bowl
disposable gloves
glass jar

Add drained Brussels sprouts and scallions to a large bowl. Add the kimchi paste. Wearing gloves, use your hands to mix everything together, massaging the paste into the Brussels sprouts. Transfer to a sealable jar or box, press down to compact the mixture and seal. Let it sit at room temperature for 2 – 3 days. Check back daily, and if any liquid has been released, press the Brussels sprouts down to soak in the liquid. When it's acidic enough for your taste, store in the fridge, where it can last up to months. Enjoy!

Enjoy your meal!
More delicious ideas for you