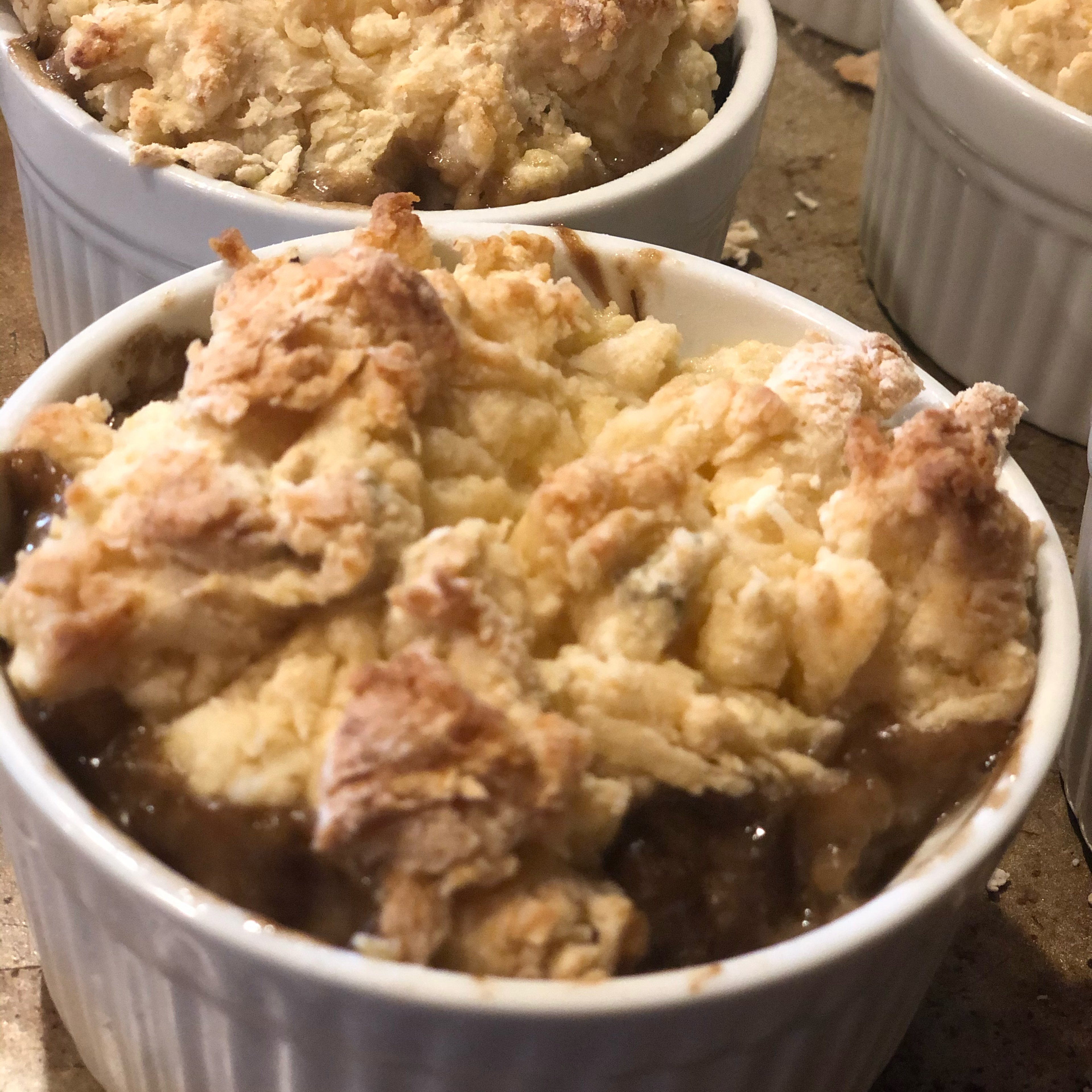 Brick & Fire Mushroom Cobbler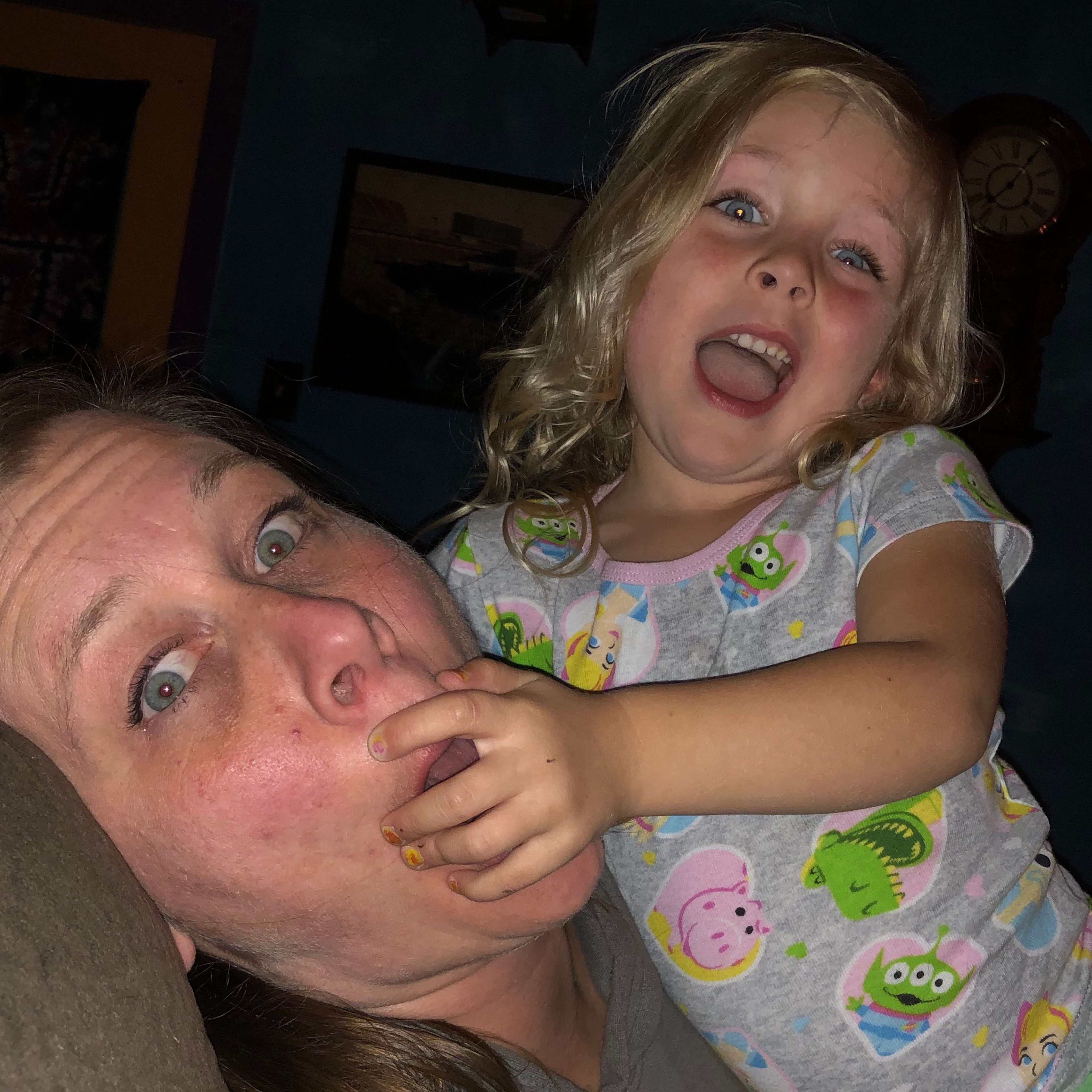 Step 1/ 10

1 oz

dried porcini mushroom

1½ cups

water

Pour boiling water over dried mushrooms and soak for 30 minutes. When done set the water aside for later.

Step 2/ 10

½

red onion

3

shallots

2½ tbsp

olive oil

2½ tbsp

butter

Carmelize onions and shallots with part of the oil and butter for half hour to an hour

Step 3/ 10

Remove the onions and add some oil and the garlic. Saute until fragrant

Step 4/ 10

¼ lb

Cremini mushrooms

¼ lb

oyster mushroom

¼ lb

White mushrooms

Add chopped up mushrooms and porcinis and saute until the mushrooms lose their moisture

Step 5/ 10

Salt & pepper

5 sprigs

thyme

1 pinch

Cayenne

¼ tsp

Worcestershire sauce

½ cup

red wine

2 tbsp

flour

Season and add some flour to thicken. Then add wine and cook out. Then add the reserved water. Simmer while it thickens and salt and pepper to taste.

Step 6/ 10

Add cream and put in casserole dish or individual ramekins. Set aside until ready to cook.

Step 7/ 10

Preheat oven to 400*

Step 8/ 10

2 cups

flour

1 tsp

baking soda

2 tsp

baking powder

1 tsp

salt

4 tbsp

butter (cold)

½ cup

Parmesan cheese

Combine dry ingredients in a food processor, then pulse in the chilled butter until a course meal forms. Then process with Parmesan for a few seconds.

Step 9/ 10

Stir in buttermilk just until dough forms. It will be sticky. Don't over mix.

Step 10/ 10

Spoon dough onto mushrooms. If desired add salt, pepper, & more Parmesan. Then place in oven and bake for 25 minutes or until top is golden.

Enjoy your meal!
More delicious ideas for you