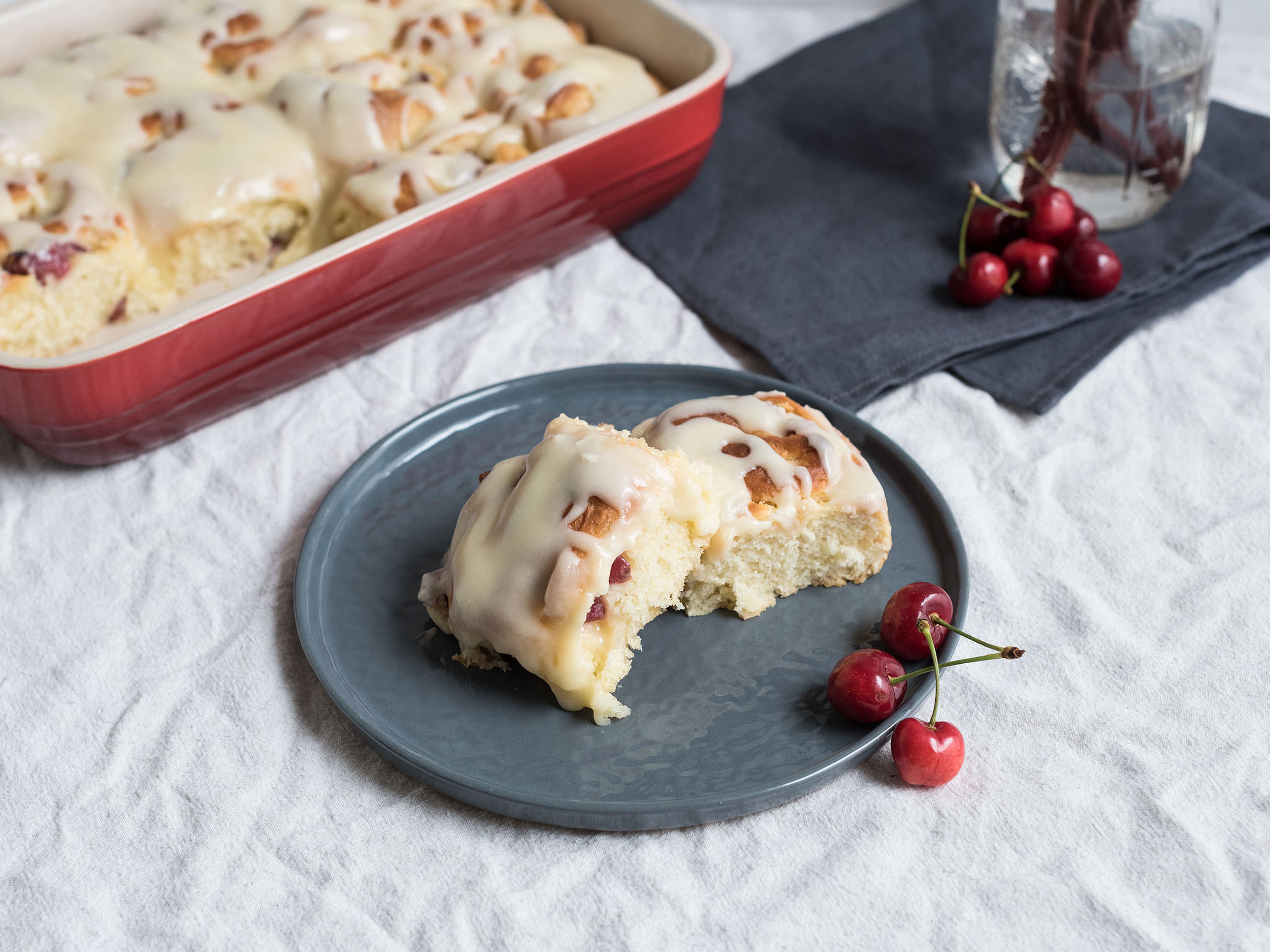 Breakfast cherry rolls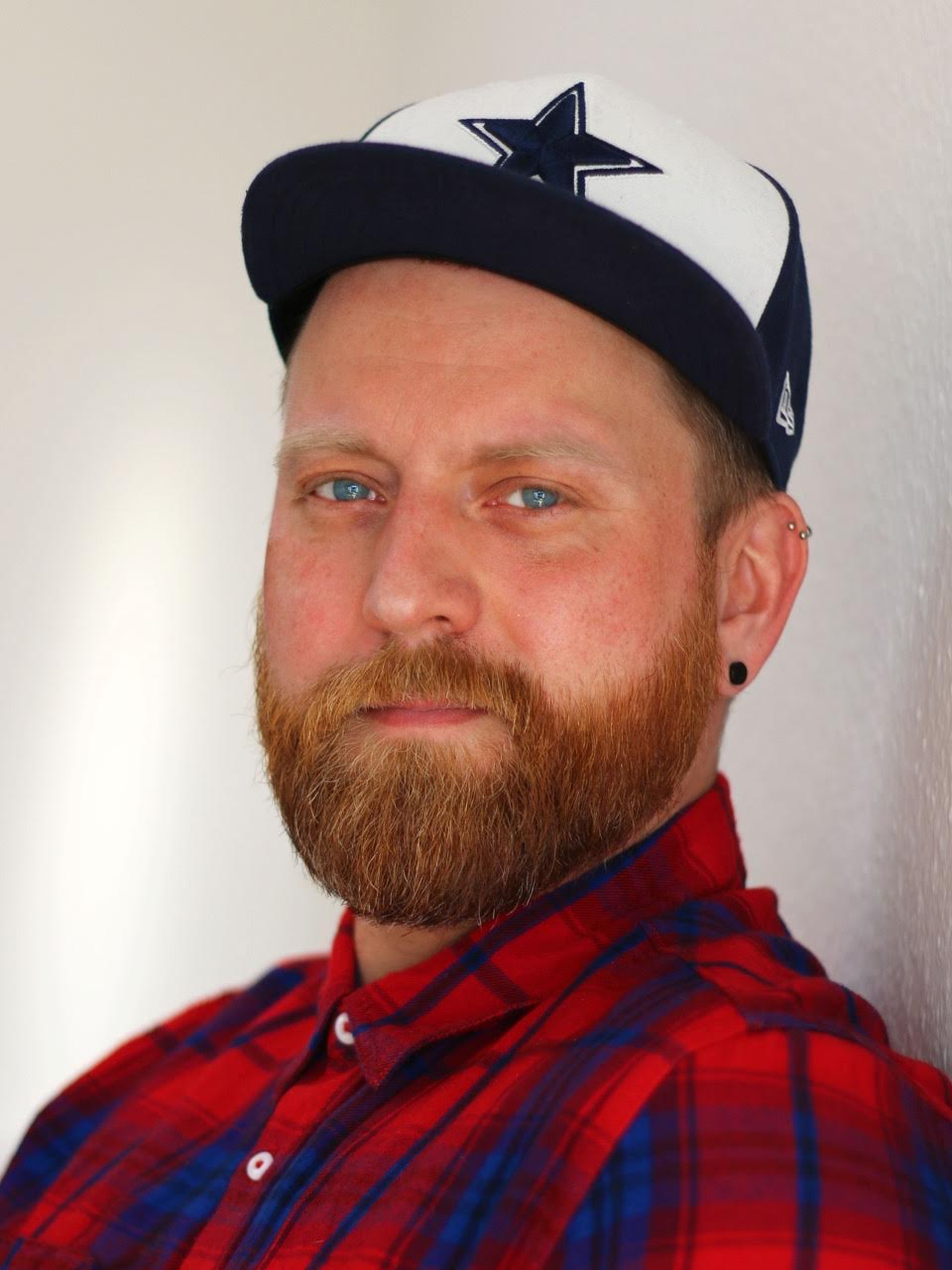 Utensils
baking dish, large bowl, small saucepan, cutting board, knife, kitchen towel, rubber spatula, heatproof bowl, oven, rolling pin, whisk, small mixing bowl
How-To Videos
How to Prepare a Cake Pan
Homemade vanilla extract
How to knead dough
Step 1/ 5

25 g

sour cherries

40 ml

milk

1⅛ g

active dry yeast

⅓ tbsp

sugar

⅛ tsp

salt

½ tbsp

butter (soft)

⅛

egg

butter for greasing

baking dish
large bowl
small saucepan
cutting board
knife

Grease baking dish. For the filling, wash the fresh cherries, then pit and quarter. If you use cherries from a glass, drain them well and quarter. Set aside. Heat milk over low heat until lukewarm. In a large bowl, mix warm milk with dry yeast and sugar and leave to stand for approx. 5 min. Add salt, some of the butter, and egg and mix until combined.

Step 2/ 5

62½ g

flour

butter for greasing

Add flour to the mixture and mix until well combined. Knead dough for approx. 5 – 6 min. until smooth and firm, adding a bit more flour if necessary to prevent sticking. The dough should be soft, but not too sticky; add more flour if needed. Place in a lightly greased bowl, cover with kitchen towel, and leave to rise in a warm place for approx. 1 hour.

Step 3/ 5

25 g

white chocolate

16⅔ g

cream cheese

small saucepan
rubber spatula
heatproof bowl

In the meantime, stir white chocolate in a heatproof bowl set over a small saucepan with boiling water until melted, or use a microwave. Set aside for approx. 10 min. until slightly cooled, then mix in some of the cream cheese and stir until combined.

Step 4/ 5

butter for greasing

flour for dusting

oven
rubber spatula
knife
rolling pin

Roll out the dough on a floured surface to a rectangle of approx. 30 x 45 cm/12 x 18 in. Spread white chocolate and cream cheese mixture onto the dough, leaving a small border all around, and distribute cherries evenly on top. Then, starting at the long end, roll up the dough and cut log into 12 equally sized pieces with a sharp knife. Place the rolls in a greased baking dish, cover, and leave to rise for approx. 30 - 45 min. Preheat oven to 175°C/350°F.

Step 5/ 5

⅓ tbsp

butter

16⅔ g

cream cheese (divided)

⅛ tsp

vanilla extract

33⅓ g

confectioner's sugar

heavy cream

Bake rolls in the oven at 175°C/350°F for approx. 20 – 25 min., or until golden. Remove from the oven and allow to cool slightly. Meanwhile, make the glaze. Melt butter and combine with cream cheese, vanilla extract, and confectioner's sugar in a mixing bowl. Stir until completely dissolved. If mixture is too thick, add some cream for desired consistency. Pour glaze over cherry rolls and serve. Enjoy!

Enjoy your meal!
More delicious ideas for you