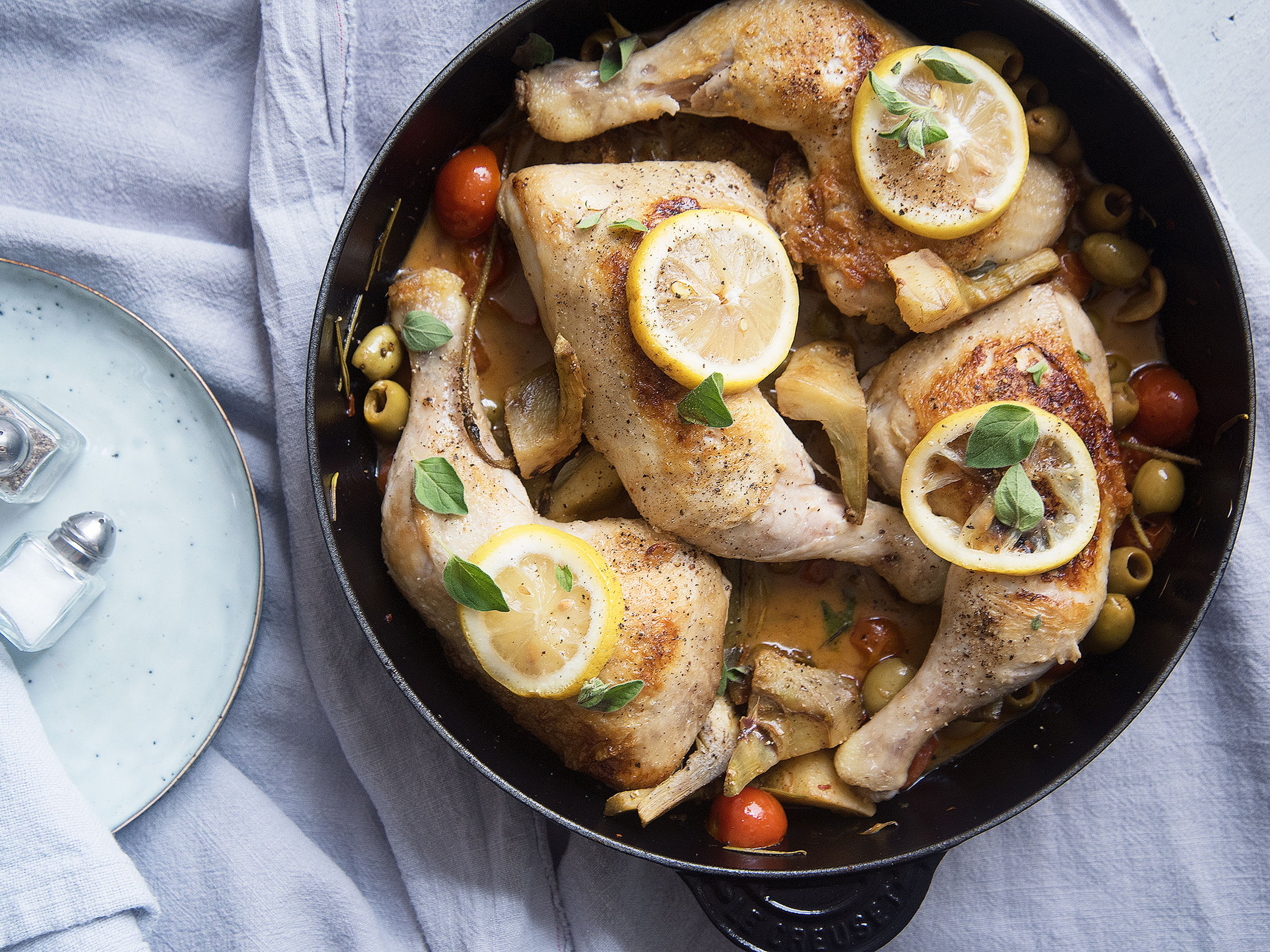 Braised chicken and artichokes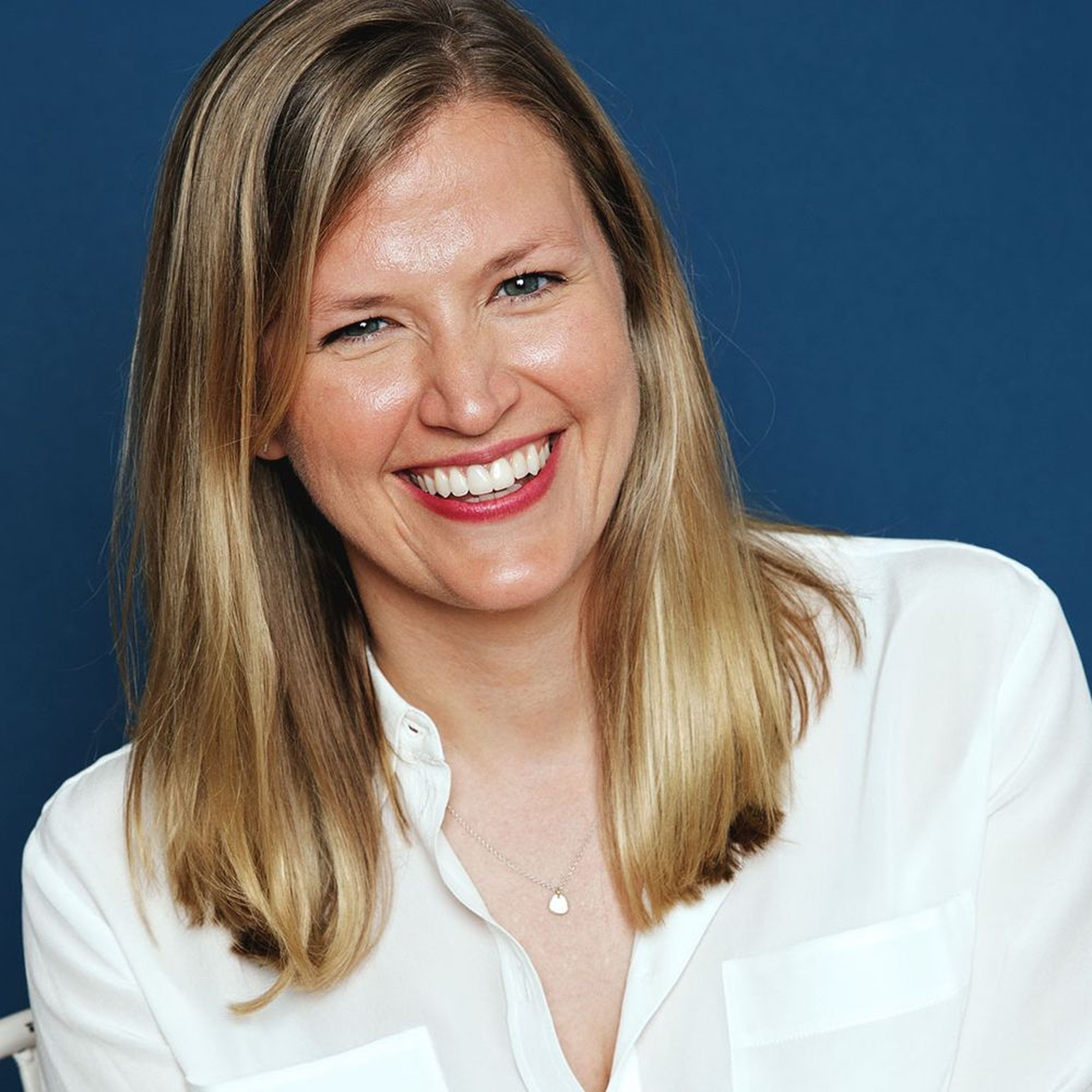 Utensils
oven, citrus press, large bowl, cutting board, knife, tongs, large ovenproof frying pan with lid, paper towel
How to prepare garlic
How to prepare artichokes
How to deglaze
3 easy ways to juice a lemon
Step 1/ 4

1

artichokes

⅓

lemon

1⅓ cloves

garlic

73⅓ g

cherry tomatoes

oven
citrus press
large bowl
cutting board
knife

Preheat oven to 190°C/375°F. Add juice of half of lemon to a large bowl of water. Remove outer leaves of artichokes until you reach the pale yellow center, periodically dipping the artichoke into the lemon water to prevent browning. Peel base and stem of artichoke, then slice off the top third of the artichoke leaves. Slice in half, then use a spoon to scoop out the fuzzy center and purple prickly leaves. Slice halves into thirds. Peel and crush garlic, slice other half of lemon, and halve tomatoes.

Step 2/ 4

⅜ kg

chicken thighs (bone in)

⅓ tbsp

olive oil

salt

pepper

tongs
large ovenproof frying pan with lid
paper towel

Pat chicken legs dry with a paper towel, then season with salt and pepper. Heat a large ovenproof frying pan over medium-high heat. Add olive oil and chicken and cook until browned on all sides. Transfer to a plate.

Step 3/ 4

⅓ tsp

red pepper flakes

76⅔ ml

white wine (dry)

41⅔ g

olives (pitted)

3⅓ g

rosemary

3⅓ g

oregano

Add artichokes and garlic to the same pan and sauté until golden brown. Add tomatoes and red pepper flakes and stir for approx. 1 more min. Deglaze with wine, then add olives, rosemary, and oregano. Return chicken to pan, top with lemon slices, and bring to a simmer. Cover pan with lid and transfer to oven. Cook at 190°C/375°F until chicken is cooked through and tender, approx. 30 min.

Step 4/ 4

6⅔ g

butter

salt

pepper

⅛

lemon (juice)

oregano for garnish

Transfer chicken to a plate, then return pan to stove and simmer sauce over medium-high heat until thickened slightly, approx. 3 min. Stir in butter. Return chicken to pan and season to taste with more lemon juice, salt, and pepper, if desired. Garnish with oregano. Enjoy!

Enjoy your meal!
More delicious ideas for you