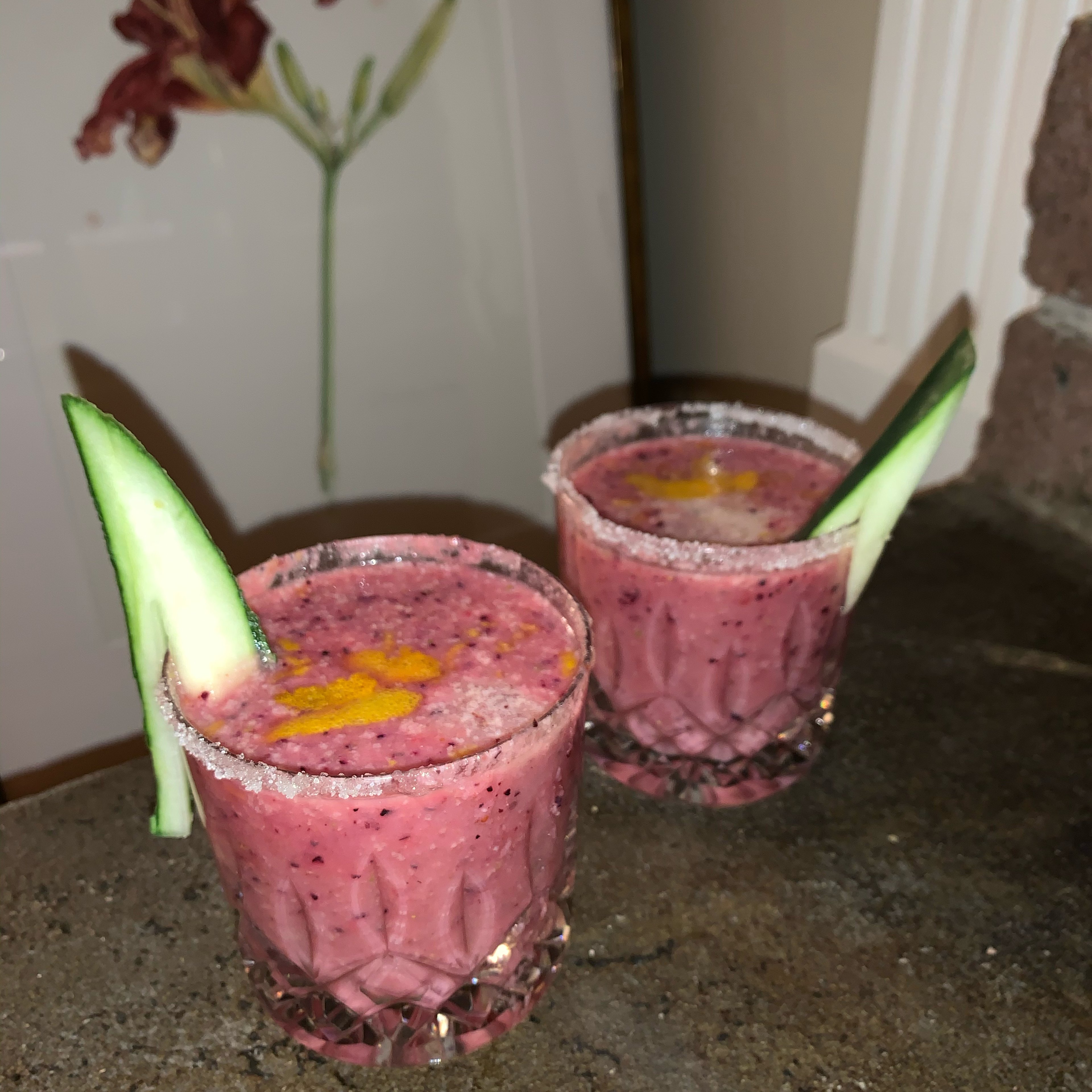 boozy fruta smoothie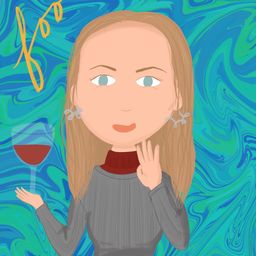 "take a sip of this summertime boozy smoothie while u listen to https://open.spotify.com/playlist/7qTVjaEwveSsL6jZIvgwW0?si=XJNbR0_AQwaeTLIckYfaig and enjoy 🥴🤯😳🥳🤪"
Utensils
2 paring knifes, blender
Take an
easy quiz

and discover more recipes you'll love!
Step 1/ 7

½ cup

strawberries

⅓ cup

blueberries

Wash strawberries and cut into halves. Combine with blueberries into a bowl.

Step 2/ 7

Cut half of pear into cubes and add to fruit mixture.

Step 3/ 7

Zest the outside of a lemon and add to fruit mixture. Juice remainder of lemon and add 1 tablespoon to fruit bowl. Save the rest for later.

Step 4/ 7

Cut up half of cucumber into small squares and add to fruit mixture.

Step 5/ 7

⅓ cup

plain yogurt

1 cup

grapefruit juice

2 tbsp

agave syrup

1 scoop

coconut oil

½ cup

lemonade

vodka

Add all ingredients to a blender or Nutribullet cup, including the fruit bowl. Add vodka in varying amount based on strength preference. 4 or 5 tablespoons typically makes for a medium to strong drink. Blend mixture.

Step 6/ 7

Coat rim of glass with remaining lemon juice and dip into sugar.

Step 7/ 7

Pour servings of cocktail. Top of with vodka and add a slice of cucumber to the rim. Put a pinch of orange zest on the top along with orange peel. Enjoy.

Cheers!
More delicious ideas for you