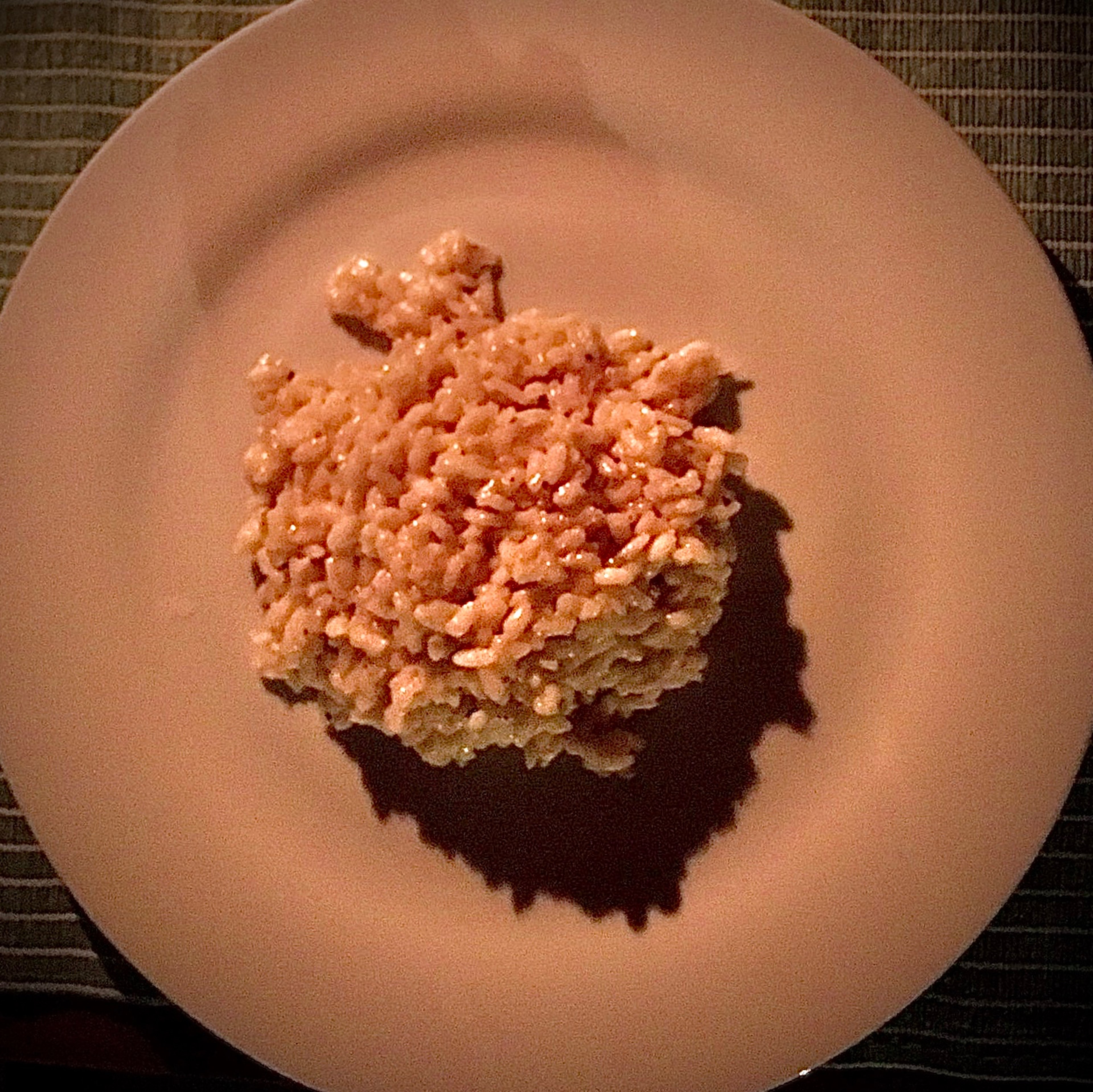 Bianca's lemon risotto
"You can change the lemon for any ingredient that you wish to prepare a different risotto. I personally love it with blue cheese and seedless grapes :)"
Step 1/ 5

First of all you want to prepare a yummie vegetarian or meat broth and let it cook for a good 1 - 2 hours. I personally prefer it with meat or pork and vegetables. You can stir fry the meat/pork on a large pan for about 3 minutes on each side and then add the vegetables that you like - carrots, zuchini, onions, etc, and add at least 3 liters of water and let it boil in low heat. After about an hour of boiling broth, you can start preparing the risotto :)

Step 2/ 5

⅓

onion

⅓ tbsp

olive oil

⅔ tbsp

lemon juice

⅓

lemon zest

16⅔ ml

dry white wine

⅓ tsp

ground nutmeg

⅓ tsp

salt

In a large frying pan, sauté the chopped onion in olive oil for 3 min in low heat. Add the lemon juice and zest, salt, nutmeg, black pepper and white wine. Add 1/3 of the broth (2 cups) and wait until it boils.

Step 3/ 5

Once that 1st batch of broth is boiling, you'll add the risotto rice and let it cook until the broth is absorbed (careful not to let it burn but wait that it's completely absorbed!)

Step 4/ 5

From now on it doesn't take long to be ready. Add 1/3 of broth again (200 ml) in your risotto mix and let it be completely absorbed, again taking care for it not to get burnt.

Step 5/ 5

⅔ tbsp

butter

10 g

Parmesan cheese

Once the broth is absorbed you're gonna add the last 1/3 of it into the risotto and let it dry again. When it's ready - try a bit and make sure the rice is not hard, but not too soft either - turn off the heat, add the butter and parmesan and mix it lightly to the risotto. Let it rest for 5 minutes and serve it. Bon apetit!

Enjoy your meal!
More delicious ideas for you