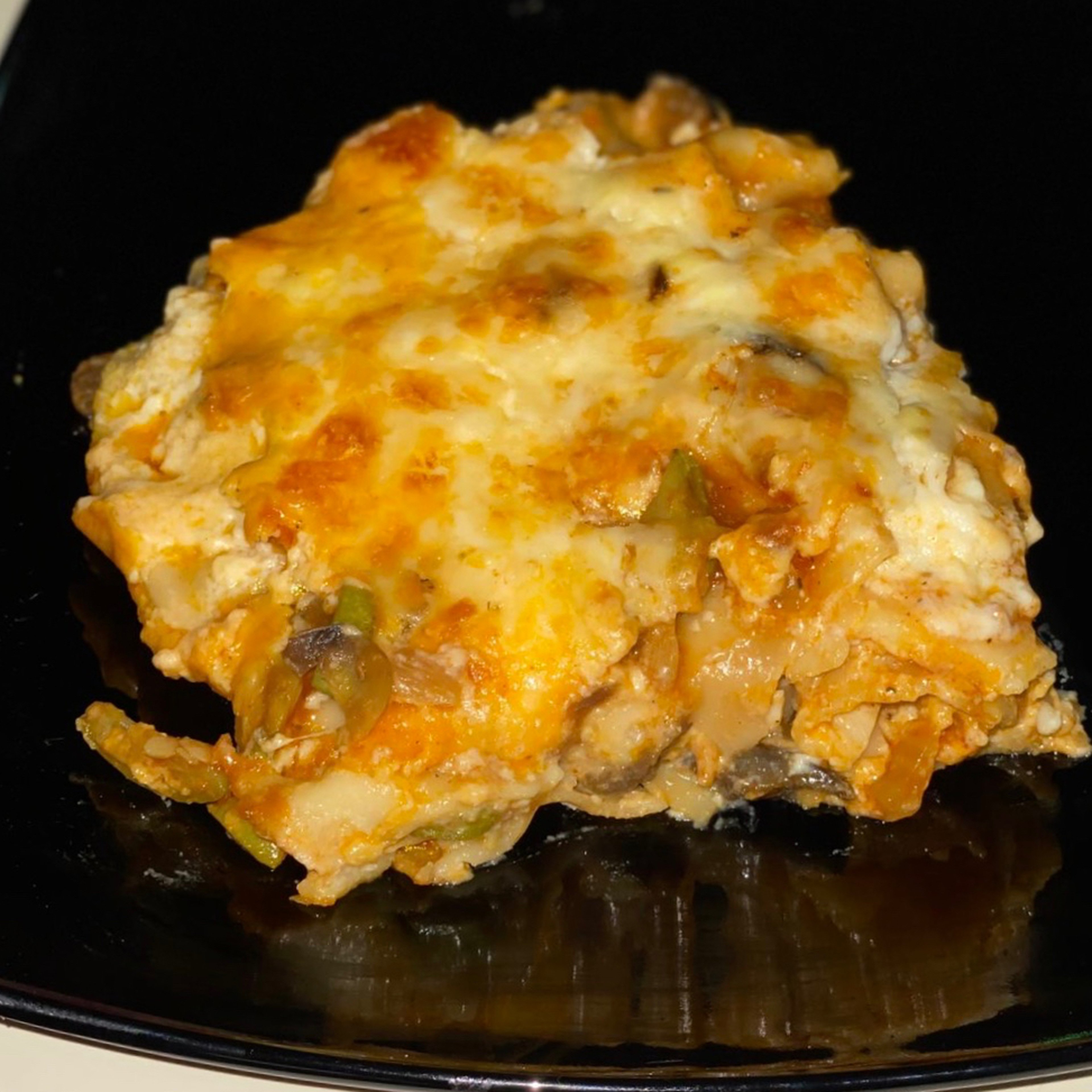 Best Vegetable Lasagna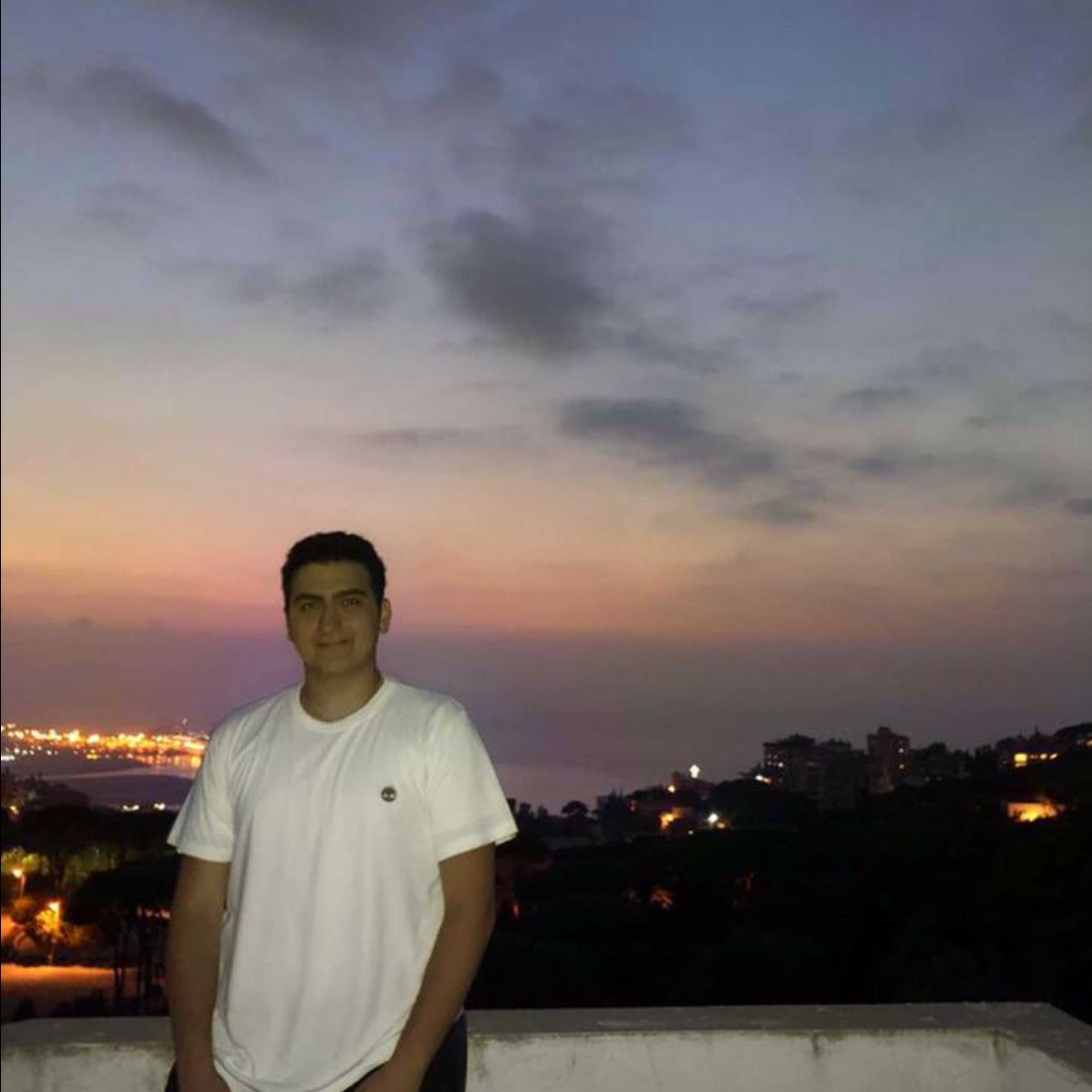 "I worked with a variety of vegetable combinations when I started making meat free lasagna before I finally perfected it. You could certainly add or change some of the ingredients based on what you have on hand, however I've found the final flavour here to be perfect and have loved the different textures and colours these vegetables bring to the dish. Enjoy!"
Ingredients
shredded mozzarella cheese
Step 1/ 6

¼

green zucchini

¼

large red onions

⅛ head

garlic

⅓

medium sized eggplants

¼

carrots

¼

celery ribs/ sticks

Finely chop the onions and garlic, cut the eggplants and zucchini into bite size cubes, and roughly chop the carrots and celery. Bake the eggplants and zucchini in a single layer for around 20 minutes on a parchment lined baking sheet at 200°C.

Step 2/ 6

In a deep pot sauté the onions, garlic, carrots, and celery in around 2 tbsp each olive oil and butter over medium-high heat until they are a little softened, about 3 minutes. Add the half cooked eggplants and zucchini and stir, cooking for around an extra 5-7 minutes.

Step 3/ 6

¼ cups

vegetable broth

½ tbsp

tomato paste

⅛ tsp

ground black pepper

⅛ tsp

dried basil

⅛ tsp

ground paprika

⅛ tsp

chili powder

Stir in the vegetable broth, tomato paste, and the herbs and spices and simmer for a few minutes. Decrease the heat to medium low, cover and simmer for 20 minutes while you make the béchamel. You could use 500ml crushed tomatoes or vegetable stock powder in place of the broth and paste, depending on your preference. I have tried this with 2 cups (500ml) of water, the tomato paste, and a cube of vegetable stock and it tasted so good!

Step 4/ 6

⅛ cup

unsalted butter

⅛ cup

flour

¾ cups

milk

⅛

small red onion

In another pot, melt the butter over medium-high heat and then stir in the flour and cook for around one minute. Pour the milk in increments, whisking thoroughly after each addition. Once the mixture comes to a boil, decrease the heat to medium-low. Quarter the onion and add it to the mixture, allowing the sauce to simmer on medium low for an additional 20-30 minutes or until thickened, stirring frequently. Strain the sauce into a large bowl and discard the onion.

Step 5/ 6

2

lasagna noodles

⅓ cups

shredded mozzarella cheese

To start layering, I used a 35x45cm rectangular baking tray. Lightly butter the bottom, and spread a single layer of the raw lasagna noodles. Top with around a third of the vegetable mix, spread slightly, then pour around a third of the béchamel evenly into the tray. Continue layering your lasagna (lasagna noodle, veggie mix, béchamel), then top the final layer of béchamel with the shredded cheese. Bake at 180°C for 45-60 minutes, until the cheese on top is golden brown.

Step 6/ 6

Take out the tray and let it rest on a countertop for at least 30 minutes to allow the sauces to thicken before you try to cut out a slice, because the sauces will be a little thin when it first comes out of the oven. Enjoy!

Enjoy your meal!
More delicious ideas for you