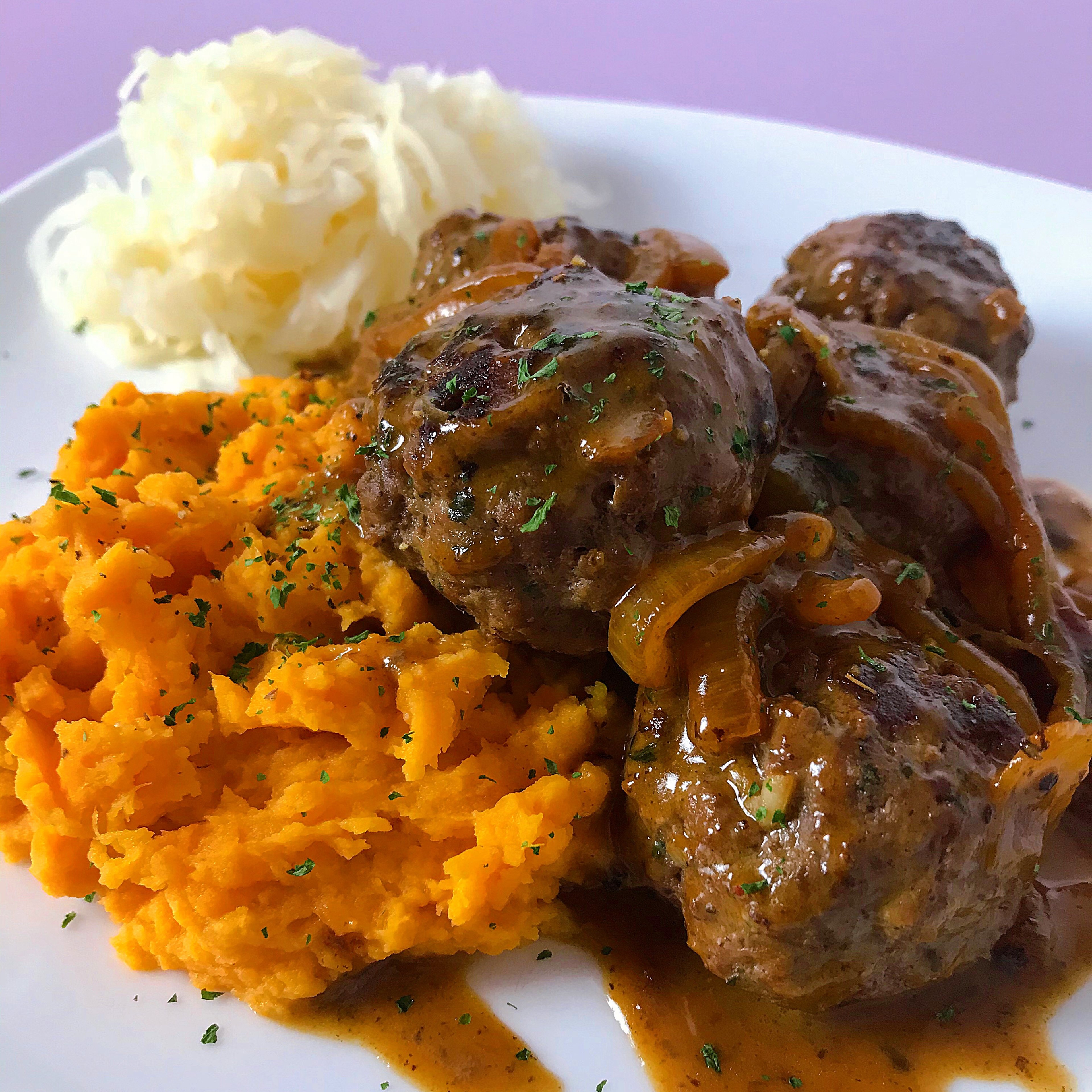 Beef Meatballs in a Dairy-free Creamy Onion Sauce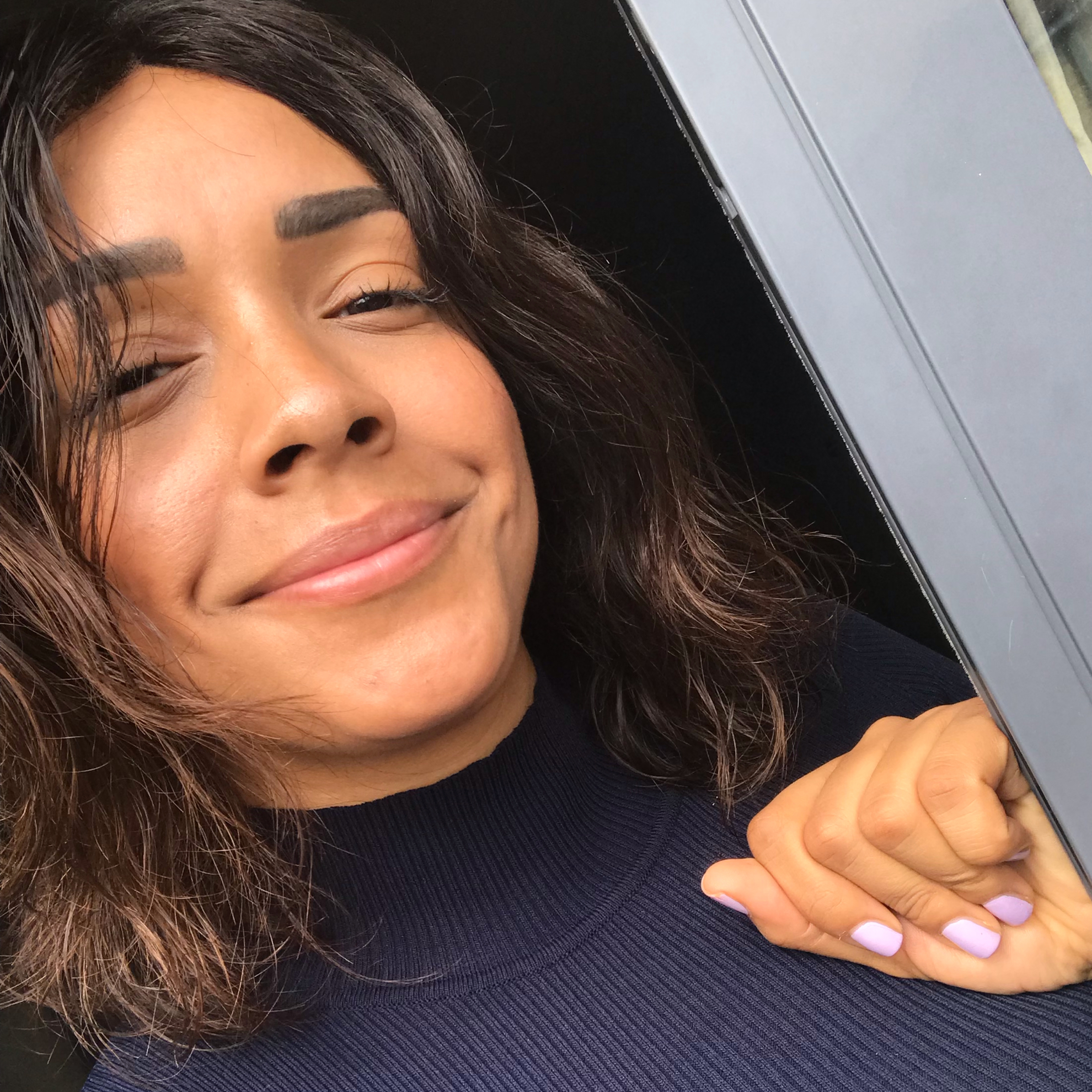 "I was seriously craving some comfort food, so I made these delicious and flavourful beef meatballs in a creamy dairy-free onion sauce. A perfect dish for anyone who is on a dairy-free AIP/Paleo diet, and of course for everyone else too!"
Ingredients
arrowroot flour (or cornstarch)
Utensils
bowl, blender, nonstick pan
Step 1/ 4

333⅓ g

beef mince

1⅓

onions

2⅔ cloves

garlic

1 tsp

pink salt

1 tsp

black pepper

1 tbsp

dried parsley

Blend one onion, two garlic gloves, 1 tsp pink salt and 1 tsp black pepper into a smooth paste. Add a little bit of oil and water if the paste gets too thick. Pour the blend into a bowl; add 1 tbsp dried parsley and the minced beef. Mix everything thoroughly, then form balls with your hands (use a scoop to get the perfect size.

Step 2/ 4

Heat up the pan before adding the oil. Fry the meat balls for 4 minutes each side. When ready, remove them from the pan and immediately add two gloves of garlices and slices of one onion.

Step 3/ 4

133⅓ ml

coconut cream

⅔ tbsp

coconut amino sauce

33⅓ ml

water

⅓ tsp

arrowroot flour (or cornstarch)

When the onions and garlic are browing, add the amino acid sauce and let it simmer on medium to low heat. Add salt, black pepper, dried parsley and dried thyme. Stir and add the coconut cream gradually. Let it cook up for one minute before putting the meatballs back into the pan and adding water (less is more). Cover the pan and let the sauce simmer again for 4-5 mins. If the sauce is too runny, you can thicken it with the arrowroot powder or cornstarch.

Step 4/ 4

Add a side of your choice. Goes well with a (sweet) potato mash or homemade potato chips. Sauerkraut or any other fermented vegetables give a nice contrast to the rich and slighty sweet flavour of the creamy onion sauce. Enjoy!

Enjoy your meal!
More delicious ideas for you