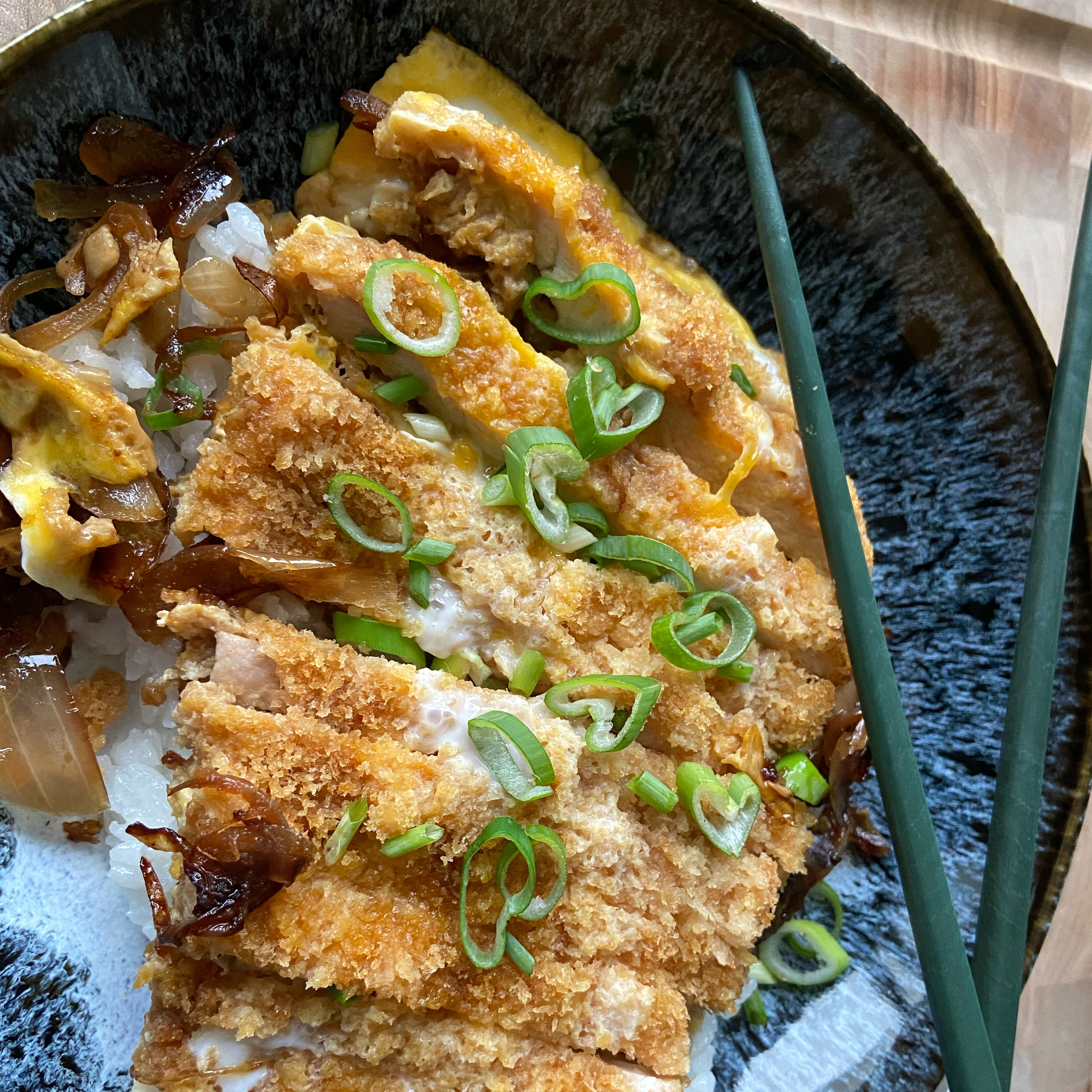 Baked Tonkatsudon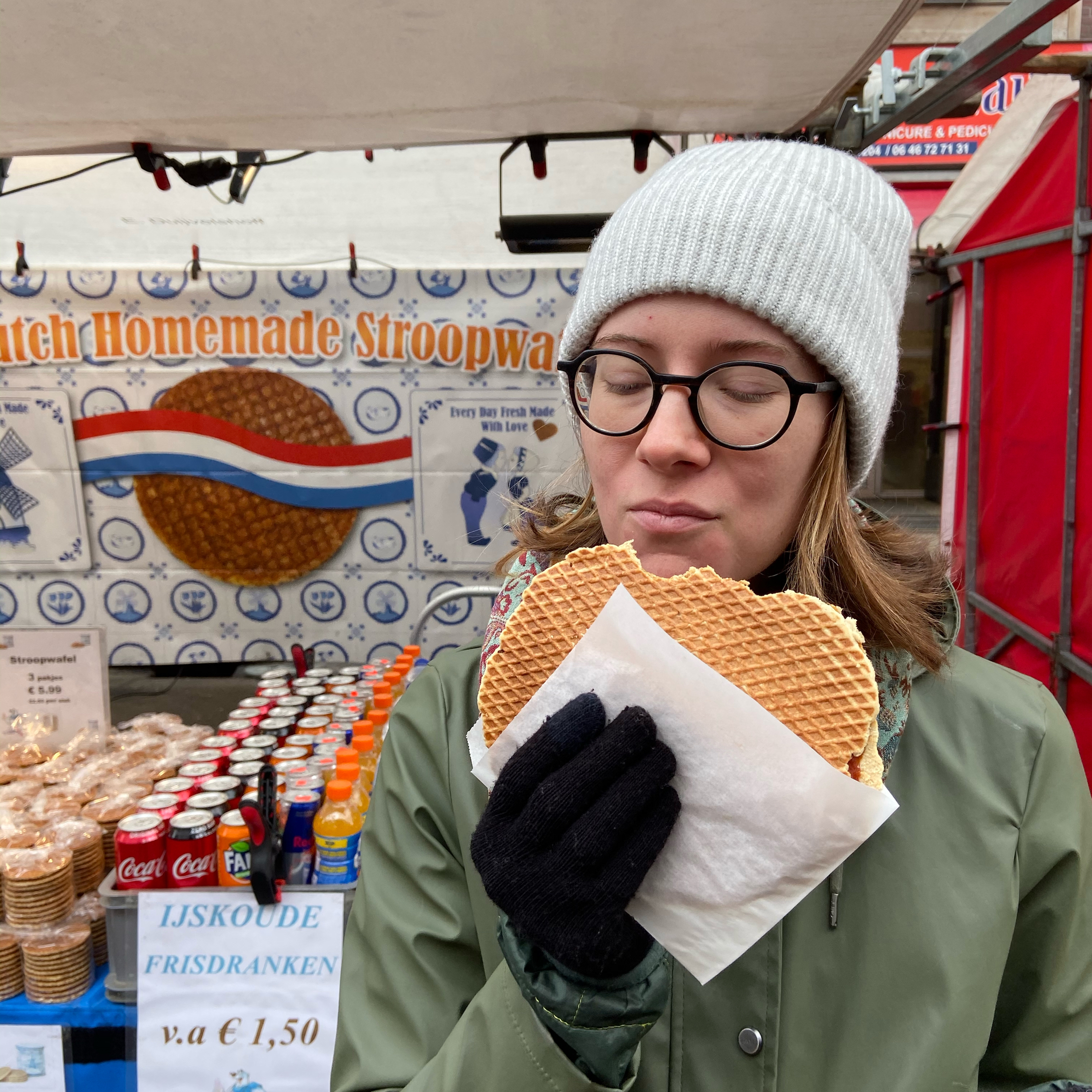 "Savory and crunchy without the hassle of deep-frying! This Japanese comfort food checks all my boxes for a mid-level difficulty meal. My tip for couples: Bake all four cutlets but save two for another an easy weeknight meal. "
Step 1/ 10

2 tbsp

olive oil

½ cup

panko breadcrumbs

Preheat the oven to 400 F or 200 C. Heat the olive oil in a non-stick frying pan over medium heat and add the panko breadcrumbs. 'Fry' the panko by stirring and moving the crumbs frequently so that they get evenly toasted. Be careful because they are slow to get color but then can burn very fast if you are not attentive. Turn off the heat and transfer to a shallow dish to cool down.

Step 2/ 10

Cut some small slits in the fat side of the pork cutlet and then use a tenderizer to flatten the cutlet into an even thickness. It should be about 1/2 inch or less. The slits are to prevent shrinkage and curling when the cutlet cooks.

Step 3/ 10

⅛ cup

flour

¼ tsp

salt

¼ tsp

pepper

1

eggs

Combine the flour, salt and pepper in a dish. Whisk the eggs in another dish and have your toasted panko breadcrumbs ready. This is the order of breading: flour, egg, panko.

Step 4/ 10

Place the breaded cutlets on a baking rack and baking tray. You want to keep the cutlet raised so that it doesn't fry much more on the flat tray. Bake for 15-20 mins depending on the thickness of your cutlet. You can test if it's done by cutting into the thicker cutlet and seeing if there is any pink color. When it's fully cooked remove from the oven and let rest.

Step 5/ 10

While the cutlets are baking. Rinse the shortgrained rice 3-4 times. Drain and put in the pot or rice cooker then add 1 and 3/4 cups of fresh water. Let sit for 10 mins before cooking. Boil the rice on low heat with the lid on and turn off when the water is absorbed. Fluff with a fork then return the lid and let rest until ready to serve.

Step 6/ 10

½

onion

¼ cup

Dashi stock

1 tbsp

soy sauce

1½ tsp

sugar

1½ tsp

mirin

1

eggs

Gather and prep your ingredients for the final stage. Thinly slice the onions into strips. Whisk the remaining eggs and set aside. Dissolve the dashi granules and sugar in 1/2 cup of hot water. Add the mirin and soy sauce. Set this mixture aside. ***Note: if you are serving all 4 cutlets at once you need to double the amount of these ingredients, but keep them divided for two batches. I only cook for two so my amounts are for two cutlets and the other two I save for another meal.

Step 7/ 10

In your largest shallow frying pan, cook the onion slices in olive oil on medium heat until translucent and then add the dashi/sugar/soy mixture. Let simmer until there is about 1/4 cup of liquid remaining in the pan. ****Note: again if you are serving all 4 cutlets at once you will need to either have two frying pans going at once or cook two portions and keep them warm until the other two portions are ready.

Step 8/ 10

While the sauce is cooking, thinly slice two cutlets while still maintaining the original shape of the cutlet. Also, slice the scallion and set aside for garnishing at the end.

Step 9/ 10

Carefully transfer each sliced cutlet to the pan and then immediately add the egg. Cover with a large lid and cook on medium heat until the egg is set, about 3-5 mins.

Step 10/ 10

Plate each rice portion and divide the cutlet/egg mixture in half and gently transfer each to sit atop the rice. Garnish with sliced scallions and enjoy!

Enjoy your meal!
More delicious ideas for you