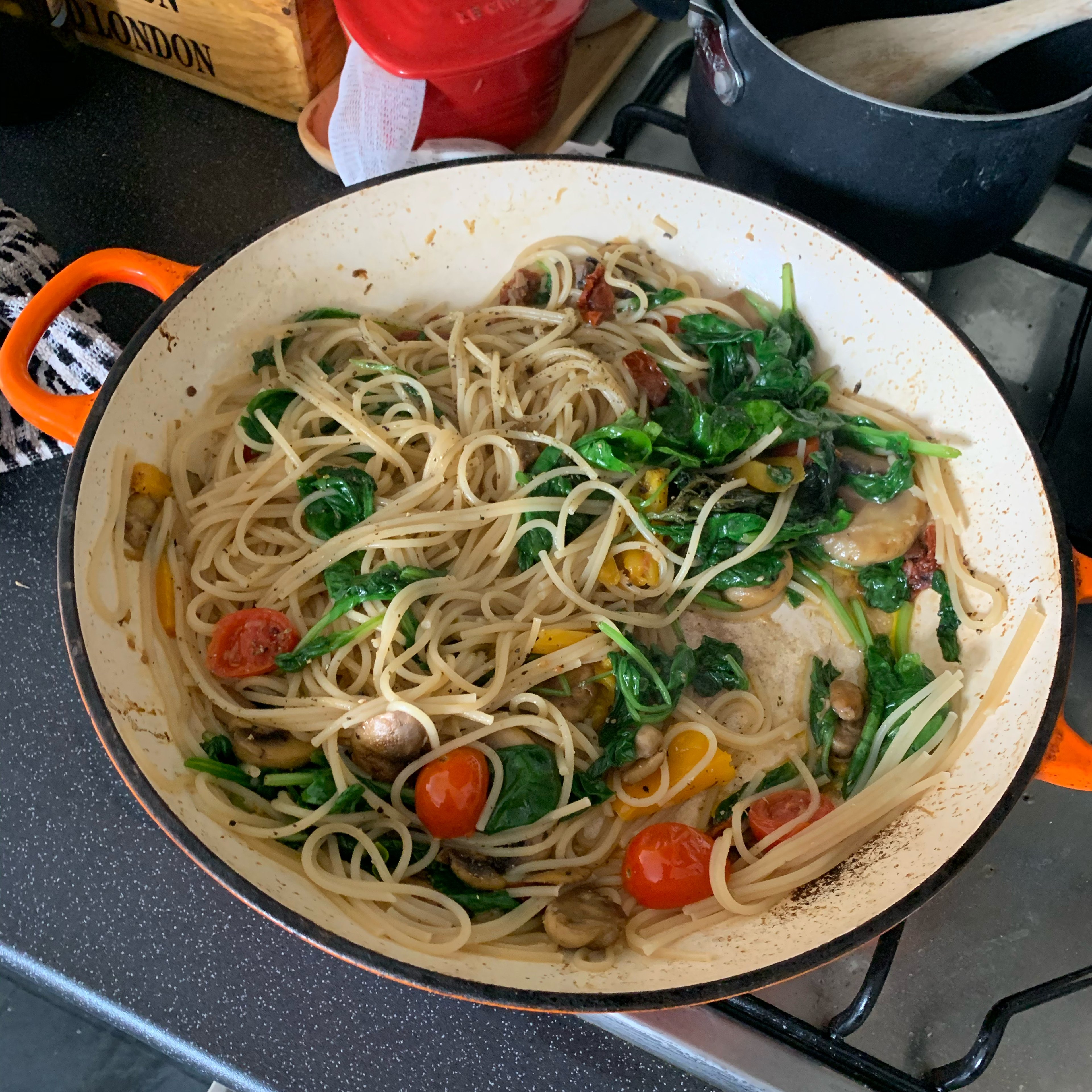 A light pasta lunch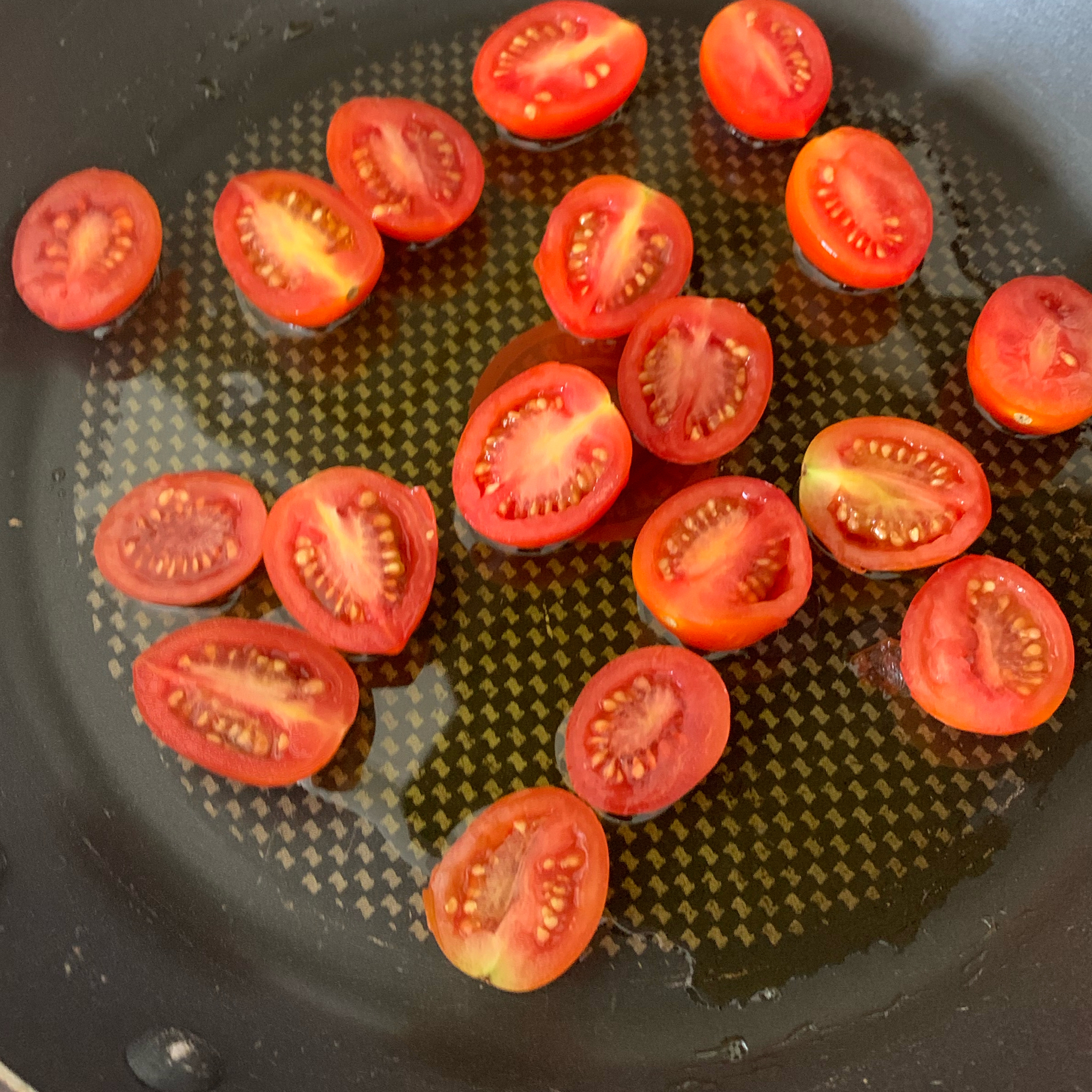 "This is my first dish on the app. I rediscovered my passion for cooking after reading Anthony Bourdain's - Kitchen Confidential. This is by no means a complex dish. It's simple honest and will bring a smile to the eater. After following on this by reading Marco Pierre Whites Autobiography and Gordon Ramsey's Autobiography I believe good food is all about fresh ingredients, good combinations and ones that you can enjoy over and over again. I hope you enjoy."
Utensils
frying pan, wooden spoon
Step 1/ 6

1 cloves

garlic (grated)

1 tsp

olive oil

¼

lemon juice

Oil, Garlic & Lemon. Oil in the pan on a low heat. Grate the garlic (it will dissolve in the oil). Add the two with the lemon juice and mix for a minute or two.

Step 2/ 6

¼ bag

spaghetti

½ tsp

sea salt

Boil the kettle. Spaghetti and a large pinch of salt in a pan. Boiling water in the pan and spaghetti on a high heat. The salt will stop the spaghetti sticking. Make sure you still stir it.

Step 3/ 6

5

button mushrooms

4

cherry tomatoes

½

yellow bell pepper

Once the spaghetti is in. Put the mushrooms and chopped pepper in the oil pan and make sure they are coated. Half the tomatoes. Salt them and them stick them in the grill. It is strongly recommend to grill the tomatoes as this reduces the water and acidity in them and opens up the flavour.

Step 4/ 6

Once the spaghetti is done. Drain and keep a table spoon of the water for the mushrooms and spinach. Add the Spinach to the oil pan and allow to wilt.

Step 5/ 6

Tomatoes out. Add to oil pan then add the spaghetti. Mix together and season to taste. Feel free to add a little cheese and basil.

Step 6/ 6

Simple, Fresh and light. Enjoy.

Enjoy your meal!
More delicious ideas for you