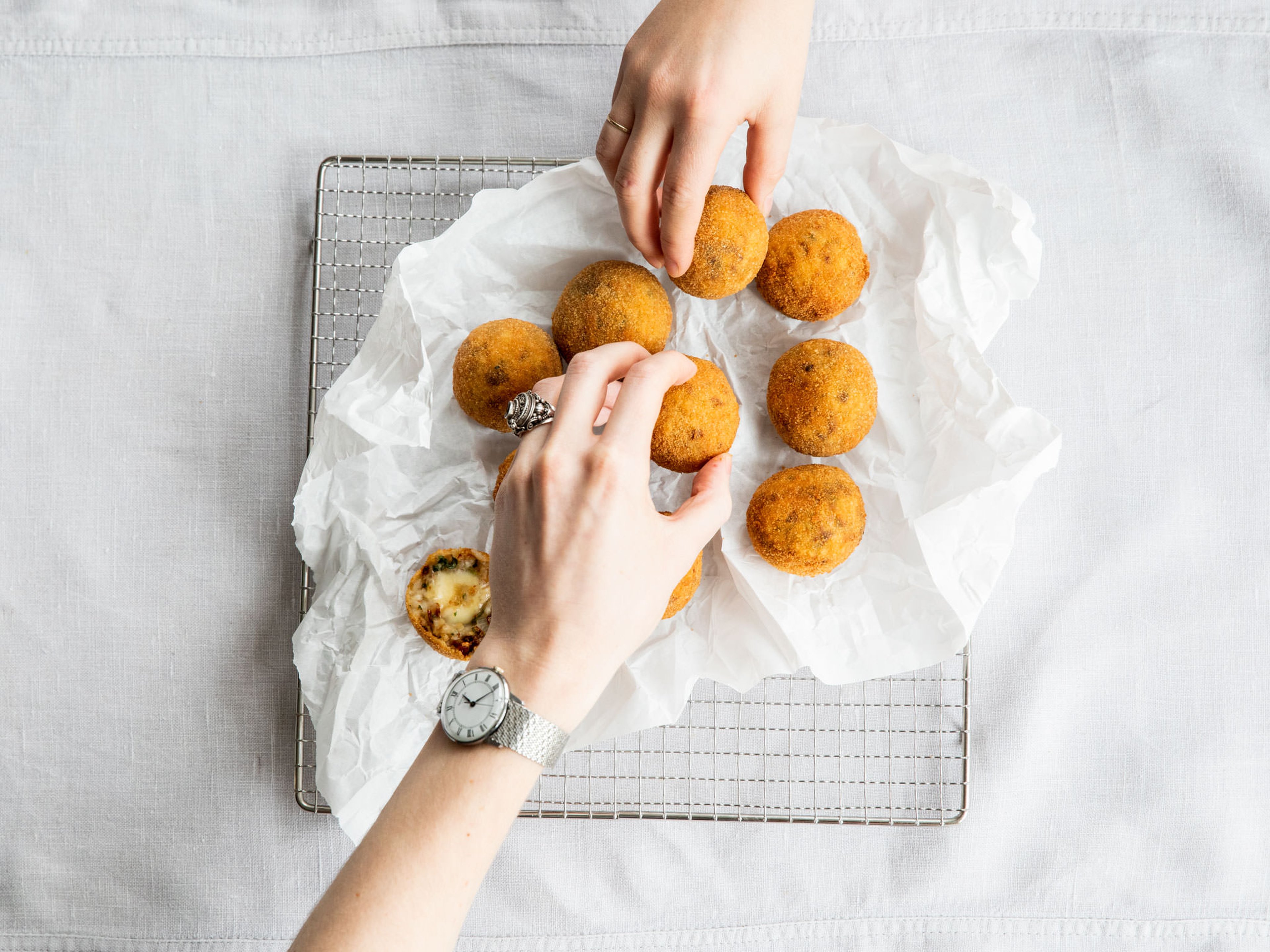 Arancini or, The Best Way to Use Up Leftover Risotto
This week's community pick has us dreaming of Italy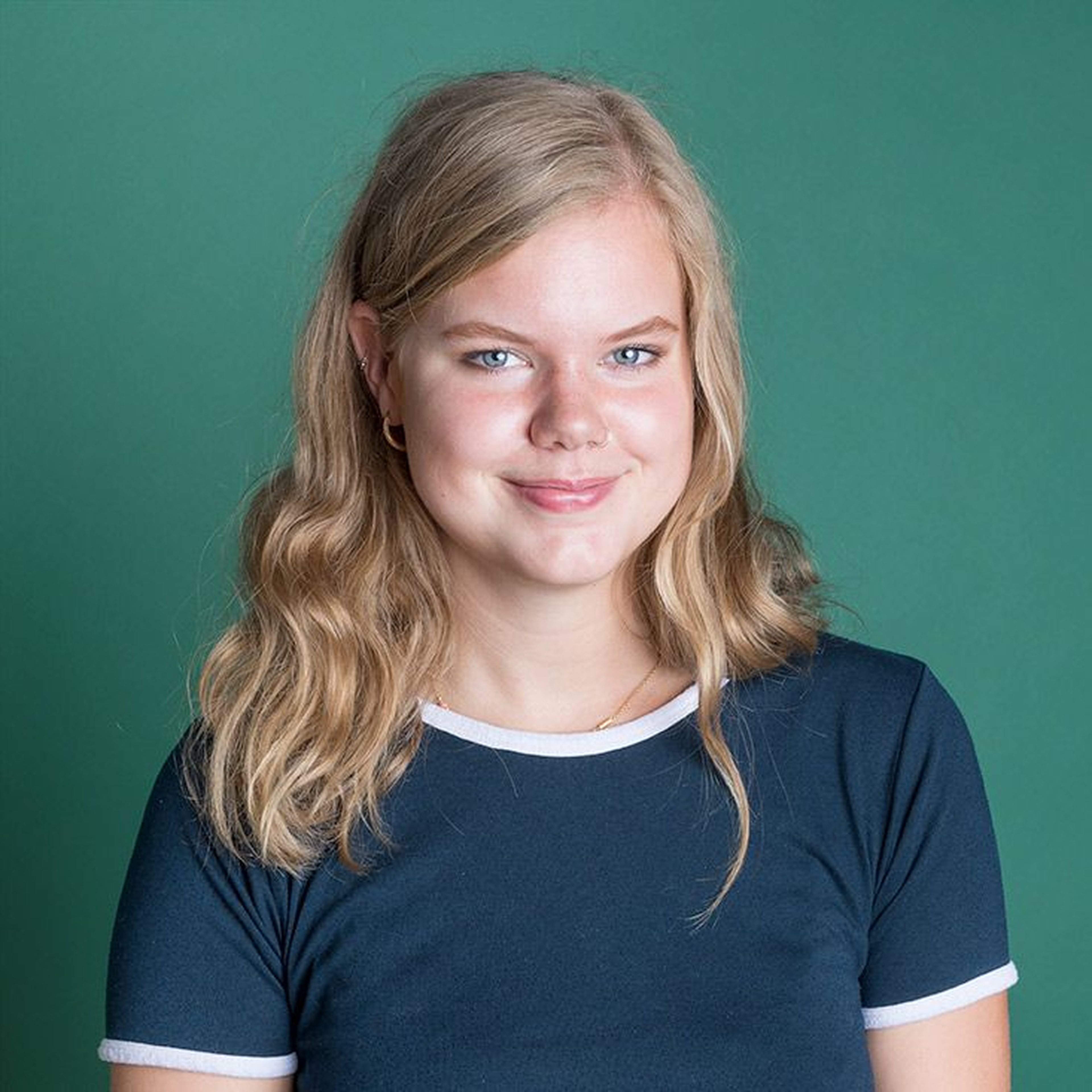 In need of cooking inspiration? Look no further! Our inventive community creates fabulous recipes, which you can find on our website and app. If you'd like your own recipe to be featured, simply upload it to our app!
Arancini are Sicilian filled risotto balls named for their shape and color; arancia means orange in Italian. It may be citrus season at the moment, but today we're enjoying another type of little orange.
Easy mozzarella arancini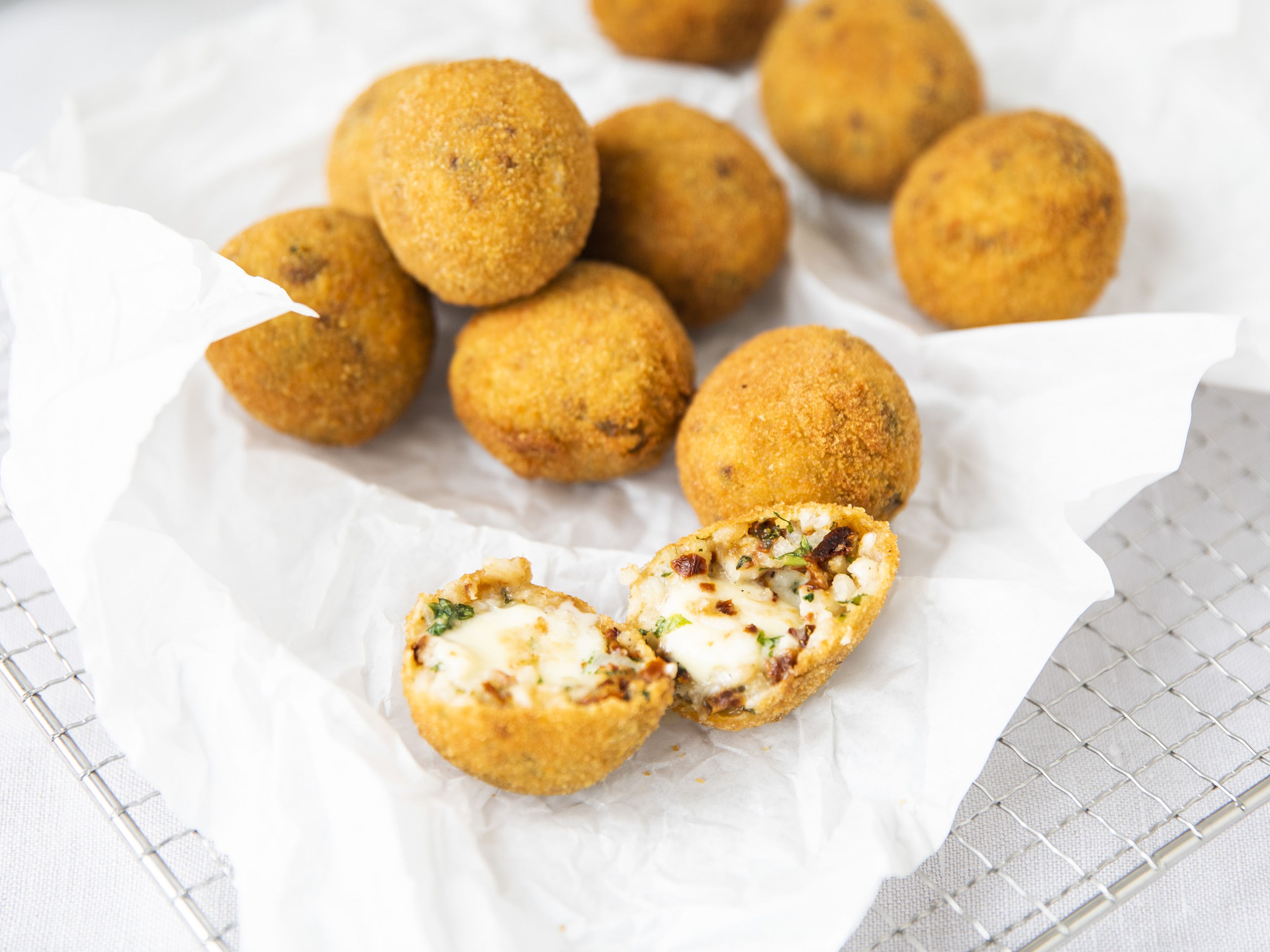 → Go to recipe
I was first introduced to arancini at the fancy restaurant where I used to waitress—their impressive truffle arancini would literally fly off the menu. But arancini haven't always been seen as gourmet; they're generally believed to date back to the Arab domination of Sicily in the 10th century. Arab merchants brought with them rice and saffron (which is traditionally used to color and flavor arancini) and with time, rice became a staple food on the island. But what do you do when you've got rice dishes coming out of your ears and tupperware won't be invented for another thousand years? You squish that rice into a ball, bread it, and fry it in hot oil. Et Voilà, a filling, cheap, and transportable lunch solution to fuel a day working in the fields or fishing boats.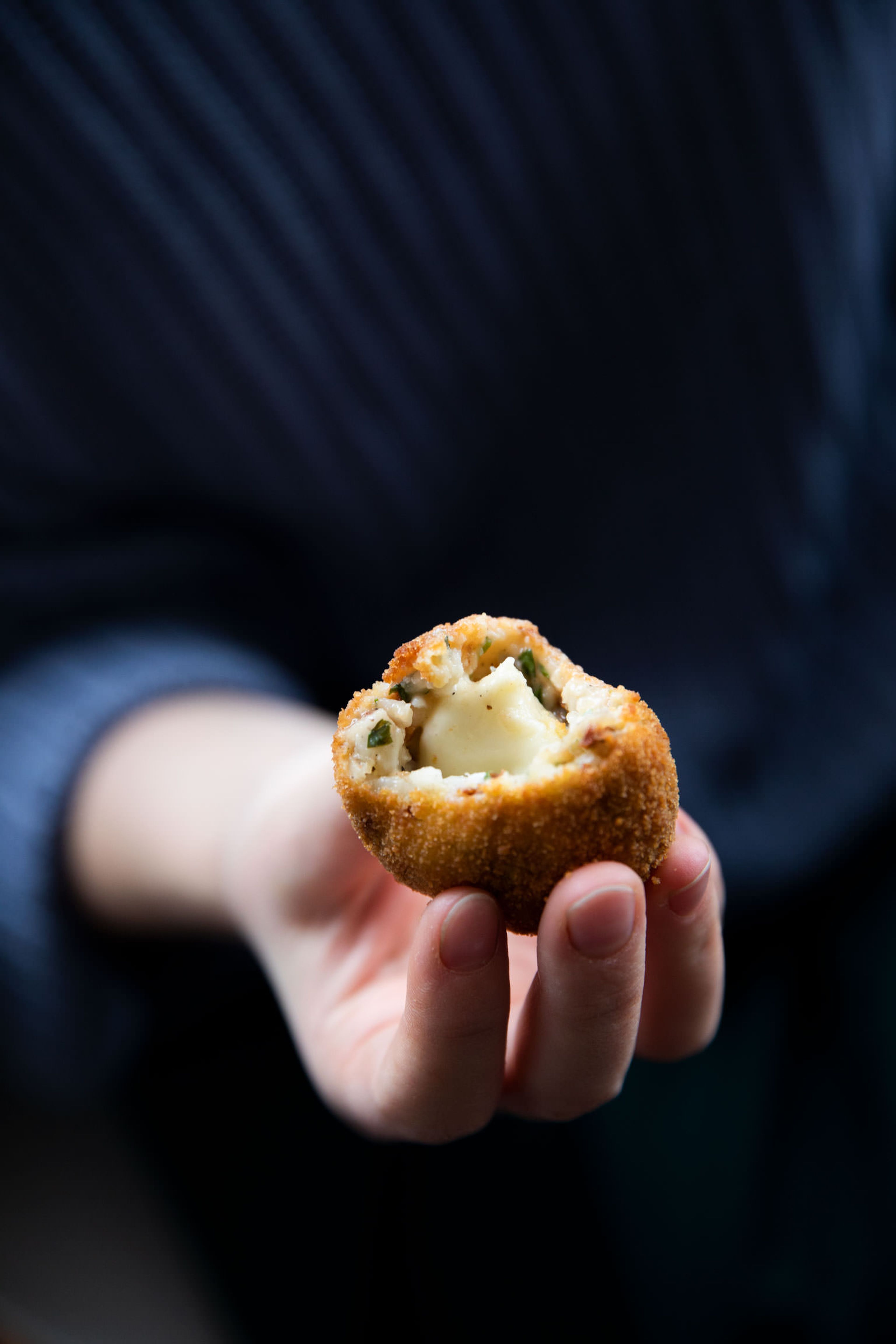 These days arancini are a popular street food snack in Sicily—particularly enjoyed during the festival of Santa Lucia in Palermo, when the city fills with carts selling arancini in all shapes with endless types of fillings. On a regular day though, arancini can be found in two main varieties: the first is 'arancini con carne' (with meat) which is filled with ragù, peas, and mozzarella or Fontina cheese; the second is 'al burro' (with butter) which is filled with mozzarella, prosciutto, and a touch of béchamel.
What you decide to fill your arancini with is up to you. The only rule is that they need to be crispy on the outside and gooey on the inside. Community member Stefan has used sun-dried tomatoes, fresh basil, and mozzarella. You could also draw inspiration from a pasta alla norma and stuff the rice balls with fried eggplant and ricotta. If mushroom risotto is more your thing, you can fill them will sautéed portobello mushrooms and garlic.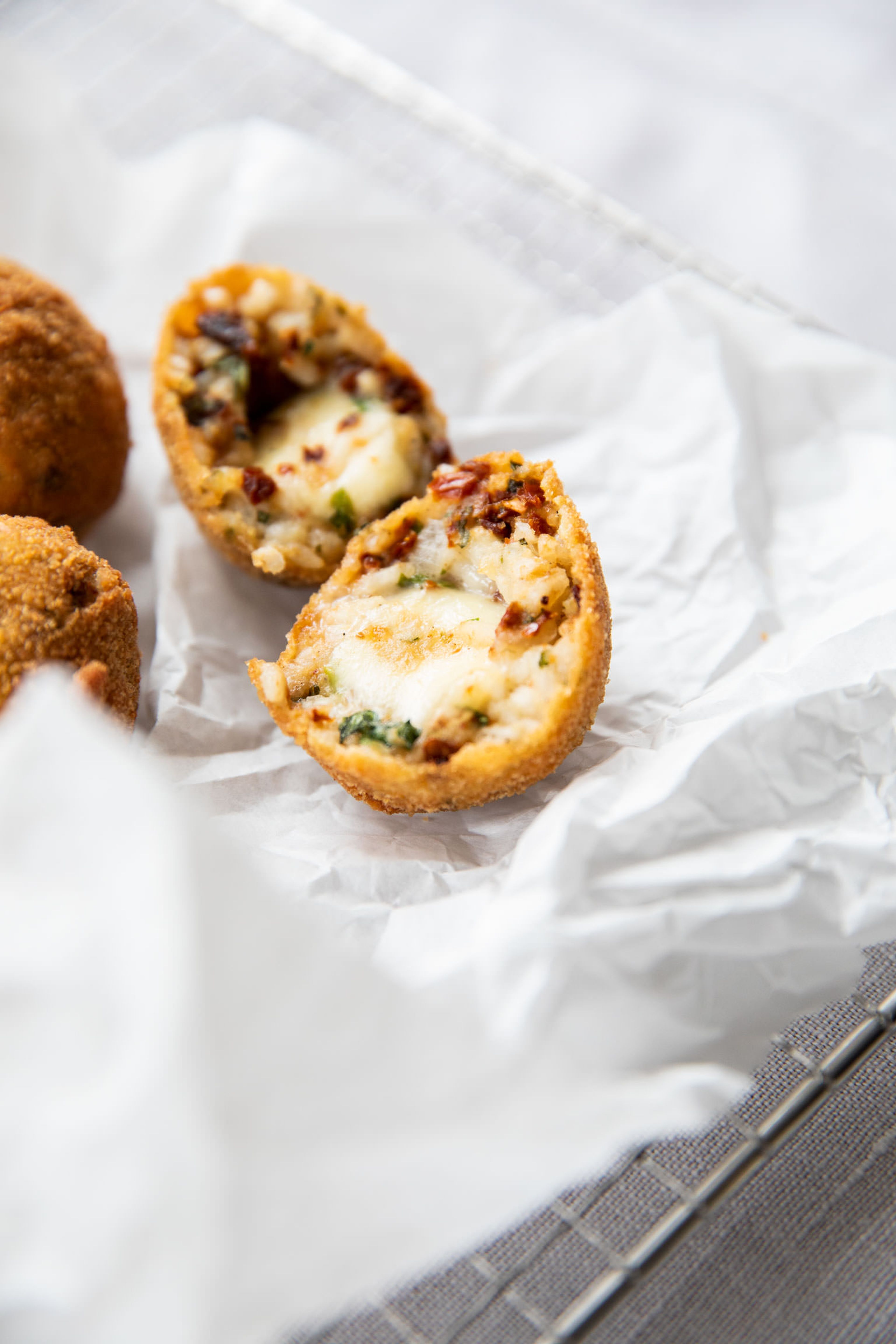 The correct method of preparing the rice for arancini is long-debated. In Sicily it's common to cook the rice plain in salted water using the absorption method. This ensures the rice has the perfectly sticky consistency for shaping into neat orange-sized balls. However, if you do have leftover rice (or risotto) in the fridge, transforming it into arancini is a much more exciting way to finish it off than reheating it the next day.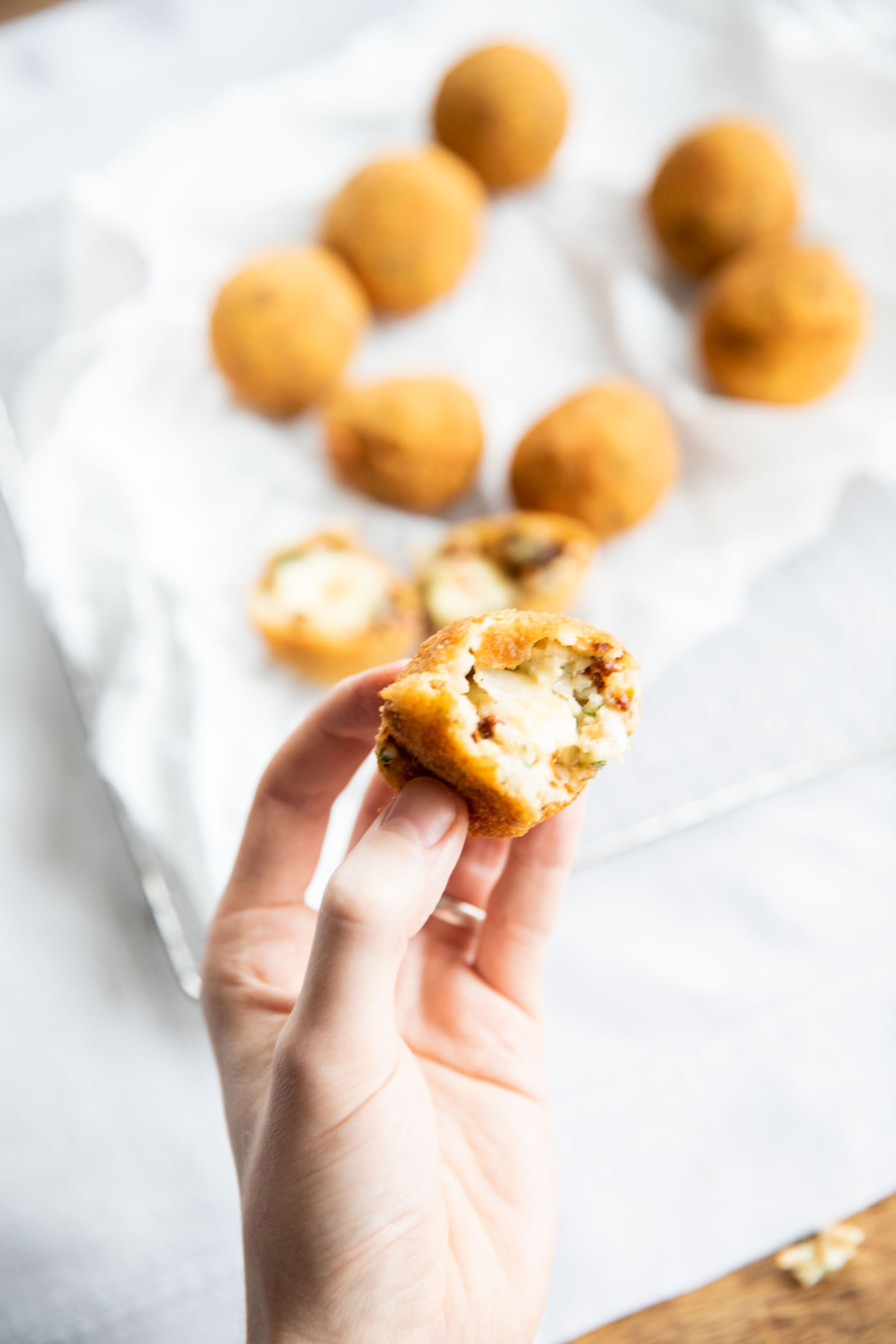 The trick to shaping your arancini is to use wet hands. Once you've shaped your little oranges, it's important you cook them at the right temperature so they keep their shape—use a thermometer to check that the oil is at 170°C/350°F.
You can serve these as part of a main meal (aim for clementine-size) or alternatively make them walnut-sized to hand out at a party. Dipped in a spicy arrabiata sauce, they're the perfect nibble to soak up alcohol.
What is your favorite way to use up leftover risotto? Do you have questions? Let us know in the comments below!
Published on January 7, 2019
More delicious ideas for you