Venison with pumpkin sugo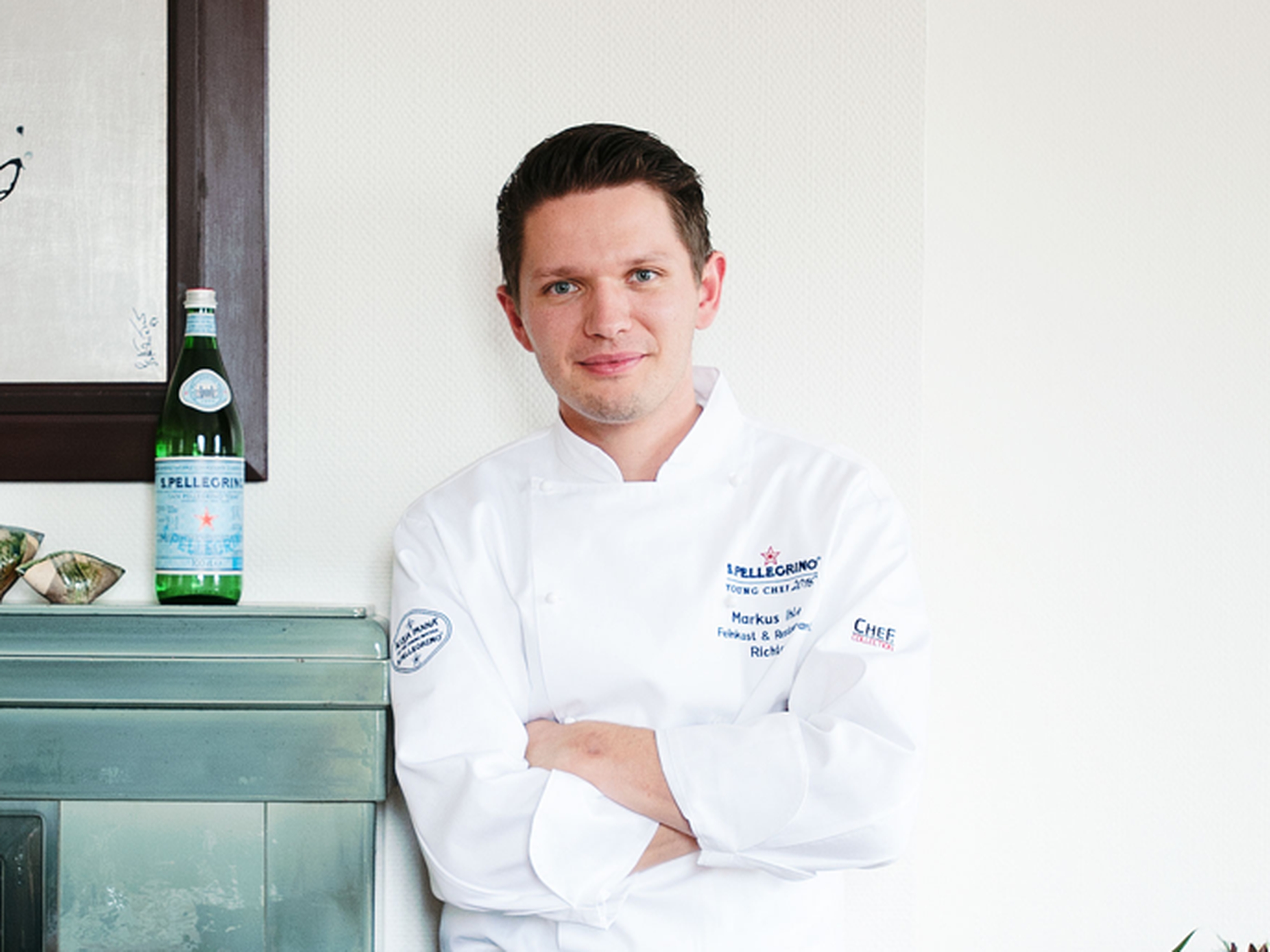 "A hearty and well-balanced dish that is fantastic for Christmas!"
Utensils
frying pan, oven, chef's knife, aluminum foil, cutting board, saucepan, mortar and pestle, vegetable peeler, grater, large pot, sieve, hand blender
How to grate nutmeg
How to cut Hokkaido pumpkin
Step 1/ 10

300 g

venison tenderloin

⅓ tbsp

butter

frying pan
oven
chef's knife
aluminum foil
cutting board

Preheat oven to 90°C/200°F. Remove tendons from venison, then cut 1 piece per portion. Lightly salt each piece. Heat a frying pan over medium-high heat, add butter, and fry venison until all sides are browned. Remove from heat and transfer to the oven for approx. 20 min, until venison is cooked but pink in the middle. Cover with aluminum foil and set aside to rest.

Step 2/ 10

⅓ tbsp

juniper berries

33⅓ ml

heavy cream

100 ml

game stock

salt

pepper

frying pan
saucepan
mortar and pestle

Lightly toast juniper berries in a dry pan. Gently grind juniper berries with a mortar and pestle. Transfer to a saucepan along with stock and cream. Simmer for approx. 15 – 20 min. Remove from heat and season with salt and pepper.

Step 3/ 10

⅔

shallots

⅓ clove

garlic

3⅓ g

ginger

6⅔ g

parsley

33⅓ g

carrots

16⅔ g

Parmesan cheese

150 g

potatoes

vegetable peeler
chef's knife
cutting board
grater

Meanwhile, peel and mince shallots, garlic, and ginger. Finely chop parsley, grate carrots and cheese, and peel and cube potatoes.

Step 4/ 10

Deseed and cube pumpkin. Blanche potatoes and pumpkin for approx. 3 - 5 min. in a large pot of boiling water, drain and set aside, reserving some blanching water for later.

Step 5/ 10

Heat another saucepan over medium heat, then add some butter. Sauté shallots, garlic, ginger, and carrots until softened and fragrant.

Step 6/ 10

50 ml

heavy cream

25 ml

blanching water

3⅓ g

pumpkin seeds

nutmeg to taste

Add some cream and some of the blanching water to the saucepan, then bring to a boil. Add the pumpkin and potato cubes and simmer for approx. 5 – 7 min. Add parsley, cheese, nutmeg, and salt and pepper to taste. Stir in pumpkin seeds.

Step 7/ 10

⅓ tbsp

butter

⅓ clove

garlic

5 g

ginger

⅓ sprig

rosemary

pepper to taste

Heat frying pan over medium heat, then add some butter, garlic, ginger, and rosemary. Warm and coat the venison in the butter, then add pepper to taste.

Step 8/ 10

Pass juniper cream through a sieve and discard the berries.

Step 9/ 10

16⅔ g

cold butter

nutmeg to taste

salt to taste

sugar to taste

Season to taste with nutmeg, salt, and sugar, then add cold butter and use a hand blender to purée until foamy.

Step 10/ 10

Serve slices of venison over the pumpkin ragu and drizzle with juniper cream. Enjoy!

Enjoy your meal!
More delicious ideas for you