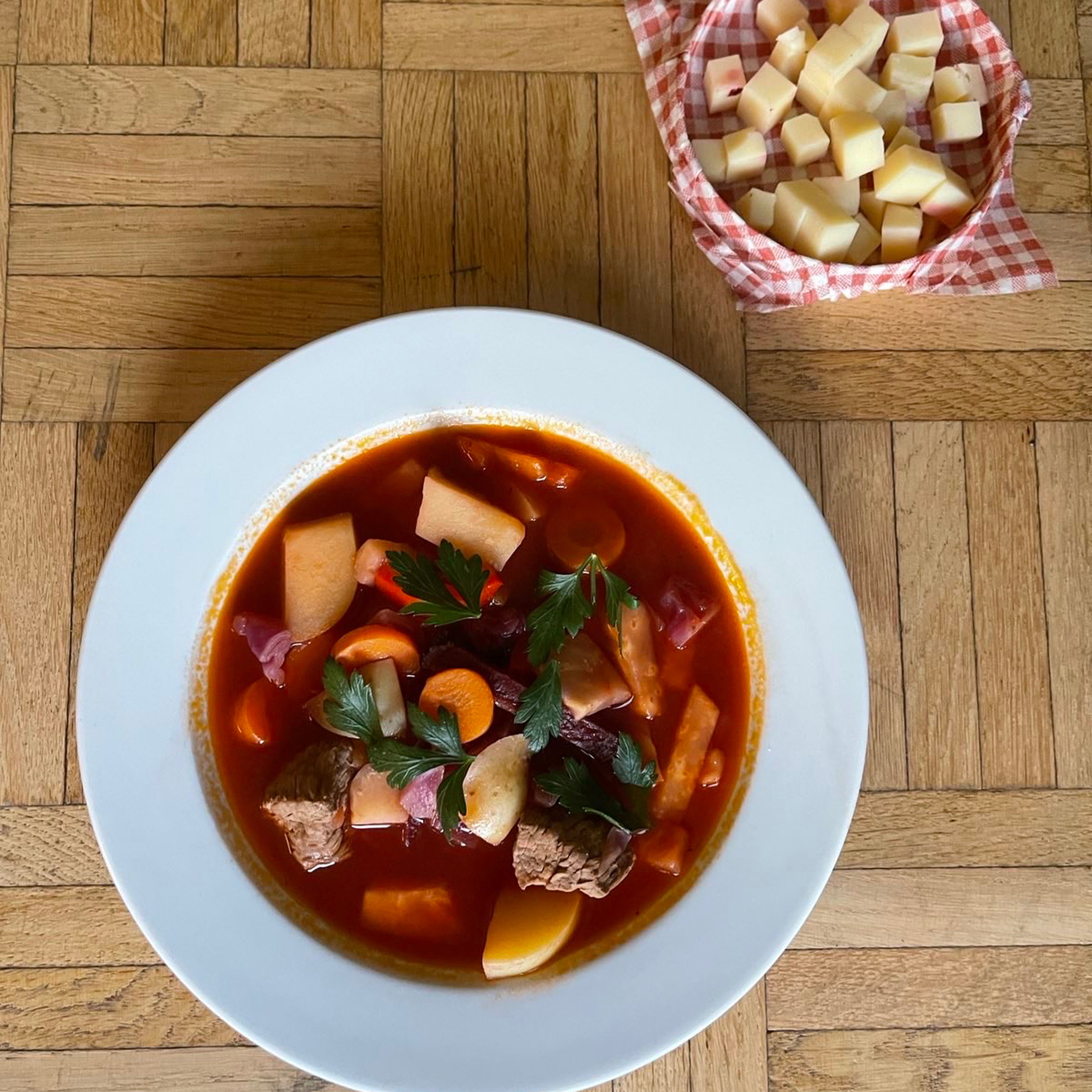 Ukrainian Borshch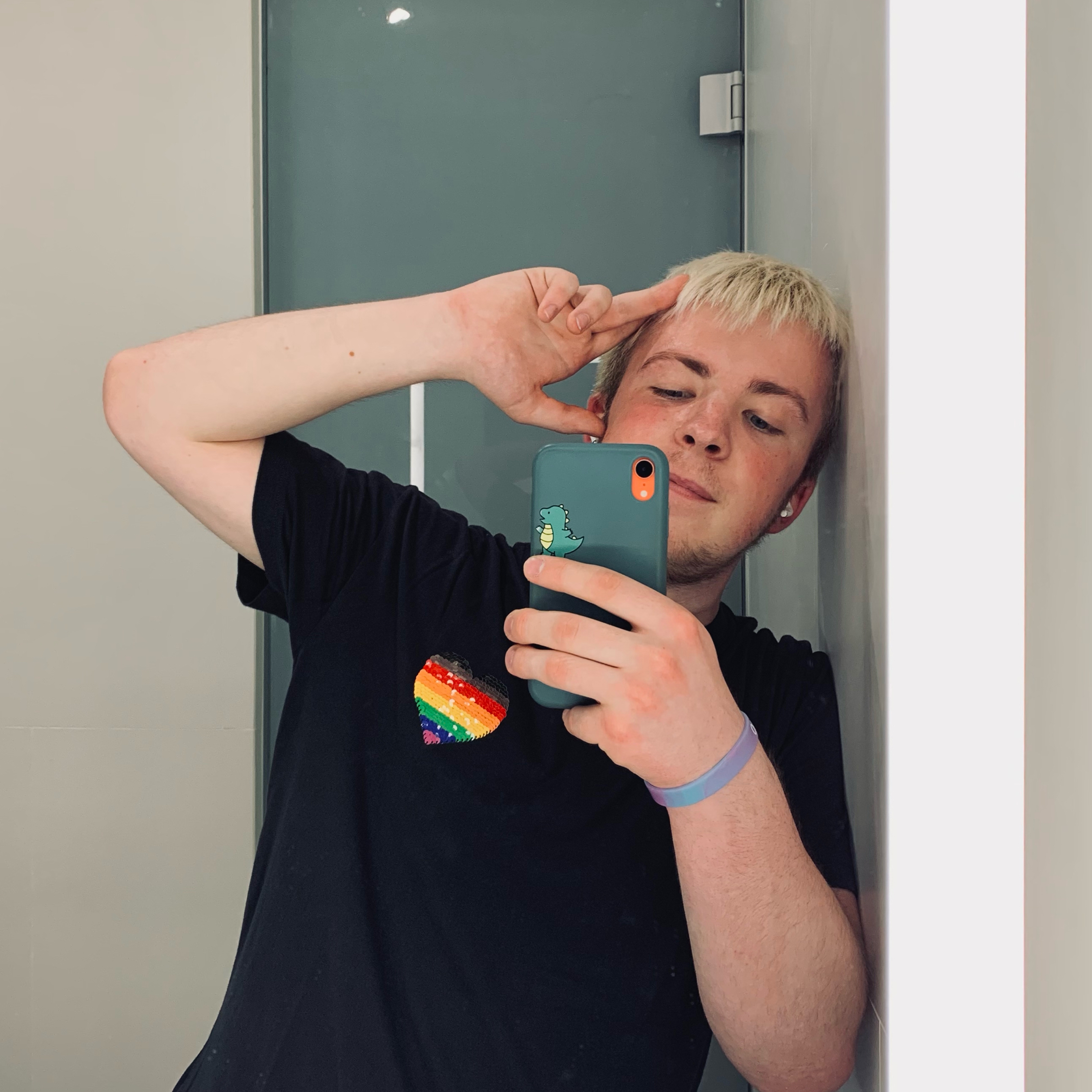 "This is the family recipe for a famous Ukrainian specialty - red beet soup, called 'borshch'. This is a hearty soup with a bright taste. Perfect for family dinner, special occasions, or even for every day. "
Ingredients
curly parsley (for garnish)
Emmentaler cheese (optional)
Utensils
4 cutting boards, 4 knives, pot (large), frying pan, spatula
Step 1/ 6

¾ l

vegetable broth

100 g

beef

cutting board
knife
pot (large)

To start with, cook vegetable broth until it boils. Cut the beef into 4-5 cm pieces and put it in the boiling broth. Cook over high-medium heat (maintaining boiling) for 30 min before adding some vegetables.

Step 2/ 6

125 g

red beets

olive oil (for frying)

cutting board
knife
frying pan
spatula

In the meantime, cut red beets in stripes. Heat the frying pan over medium heat and sauté beet stripes for 30-35 min stirring from time to time.

Step 3/ 6

62½ g

carrots

¼

celery root

⅛

cabbage

137½ g

potatoes

¼

paprika

¼

onion

Meanwhile, start to cut carrots in rings (0,5 cm thick), celery in cubes (1 cm), and potatoes in cubes (2 cm). Besides, cut cabbage and paprika in stripes. After 30 min of cooking meat, put carrot, celery, and whole onion in the pot and cook for 10 min more.

Step 4/ 6

After cooking meat with carrots, celery, and onion for 10 min, add potato, cabbage, and paprika to the pot. Cook for 15 min more.

Step 5/ 6

100 ml

tomato juice

½ slices

lemons

¼ clove

garlic

salt

pepper

After the potato is cooked, add sauté red beets, 2 slices of lemon (without seeds), a clove of garlic, and tomato juice. Season with salt and pepper. Wait until starts boiling again and cook for 10 min.

Step 6/ 6

curly parsley (for garnish)

sour cream (optional)

When is ready, take off the stove. To serve, garnish with parsley and 1-2 tbsp sour cream. If you like, you can cut emmentaler cheese in cubes and add it to the soup just before eating!Enjoy!

Enjoy your meal!
More delicious ideas for you