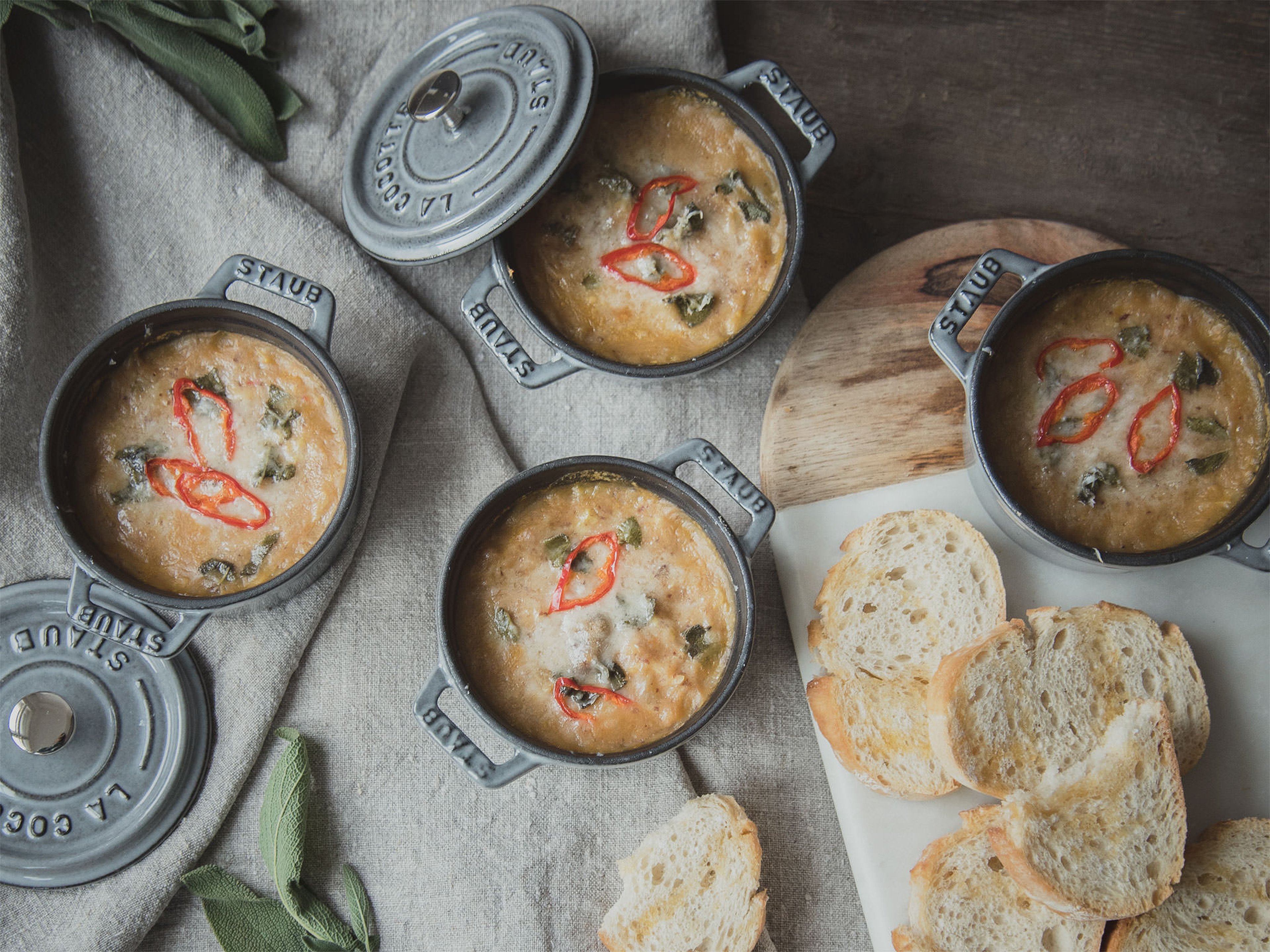 Tuscan white bean soup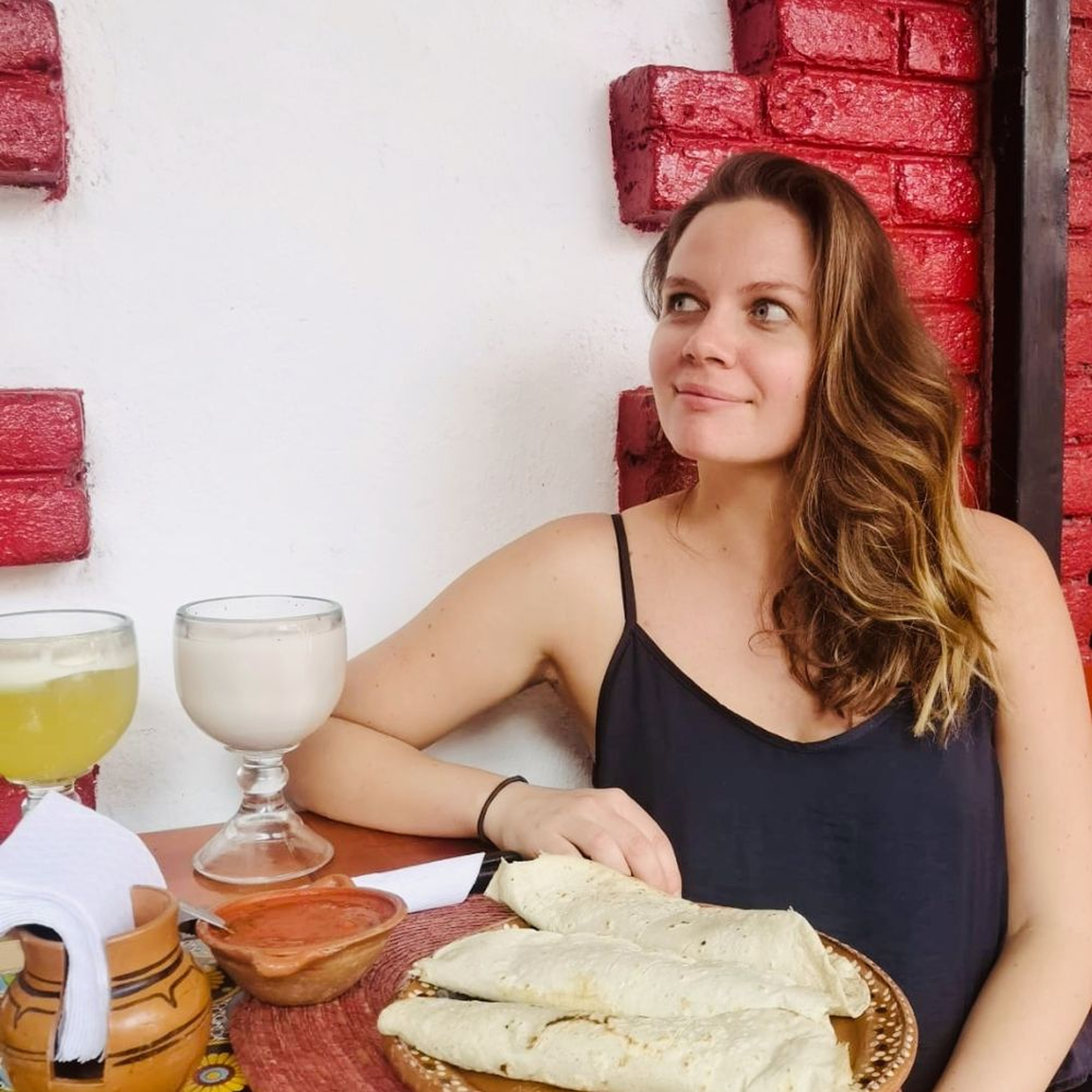 Utensils
sieve, pot, cooking spoon, cutting board, knife, immersion blender, baking sheet, oven, baking dishes, grater
How-To Videos
How to prepare garlic
Homemade vegetable stock
How to cut an onion
Step 1/ 5

75 g

white beans

50 g

kidney beans

400 ml

water

1

bay leaves

Soak beans in half of the water in a pot overnight. Strain and transfer beans back to the pot the next day. Add the other half of the water and bay leaves to the pot. Simmer over low heat for approx. 40 min .

Step 2/ 5

50 g

onions

2½ g

garlic

50 g

carrots

50 g

potatoes

25 g

celery

350 ml

vegetable stock

25 ml

white vinegar

oil for frying

pot
cooking spoon
cutting board
knife

Cut onions, garlic, carrots, potatoes, and celery into approx. 1 cm/0.5 in. cubes. Heat some oil in a pot and sauté onions and garlic until fragrant. Add carrots and potatoes, and continue to sauté. Add half of the cooked beans to the pot. Pour vegetable stock and vinegar over, and cook for approx. 30 min.

Step 3/ 5

Cut Savoy cabbage into thin strips. When finished cooking, purée soup until smooth and creamy. Add water if needed until the desired consistency is reached. Add the remaining beans and savoy cabbage to the pot, and cook for approx. 5 – 10 min. more.

Step 4/ 5

baking sheet
oven
cutting board
knife

Pre-heat oven to 210°C/410°F. Slice bread and transfer onto a baking sheet. Toast in the oven for approx. 8 – 10 min.

Step 5/ 5

1½ g

chili

3 g

sage

30 g

Parmesan

olive oil

Pour the soup into small baking dishes for serving. Cut chili into rings and tear sage leaves. Lay chili rings and sage leaves over the soup. Grate Parmesan cheese and sprinkle some on top of each baking dish along with some oil. Bake at 210°C/410°F for approx. 15 min. Sprinkle with some more oil after removing the soup from the oven, and serve with toasted ciabatta. Enjoy!

Enjoy your meal!
More delicious ideas for you