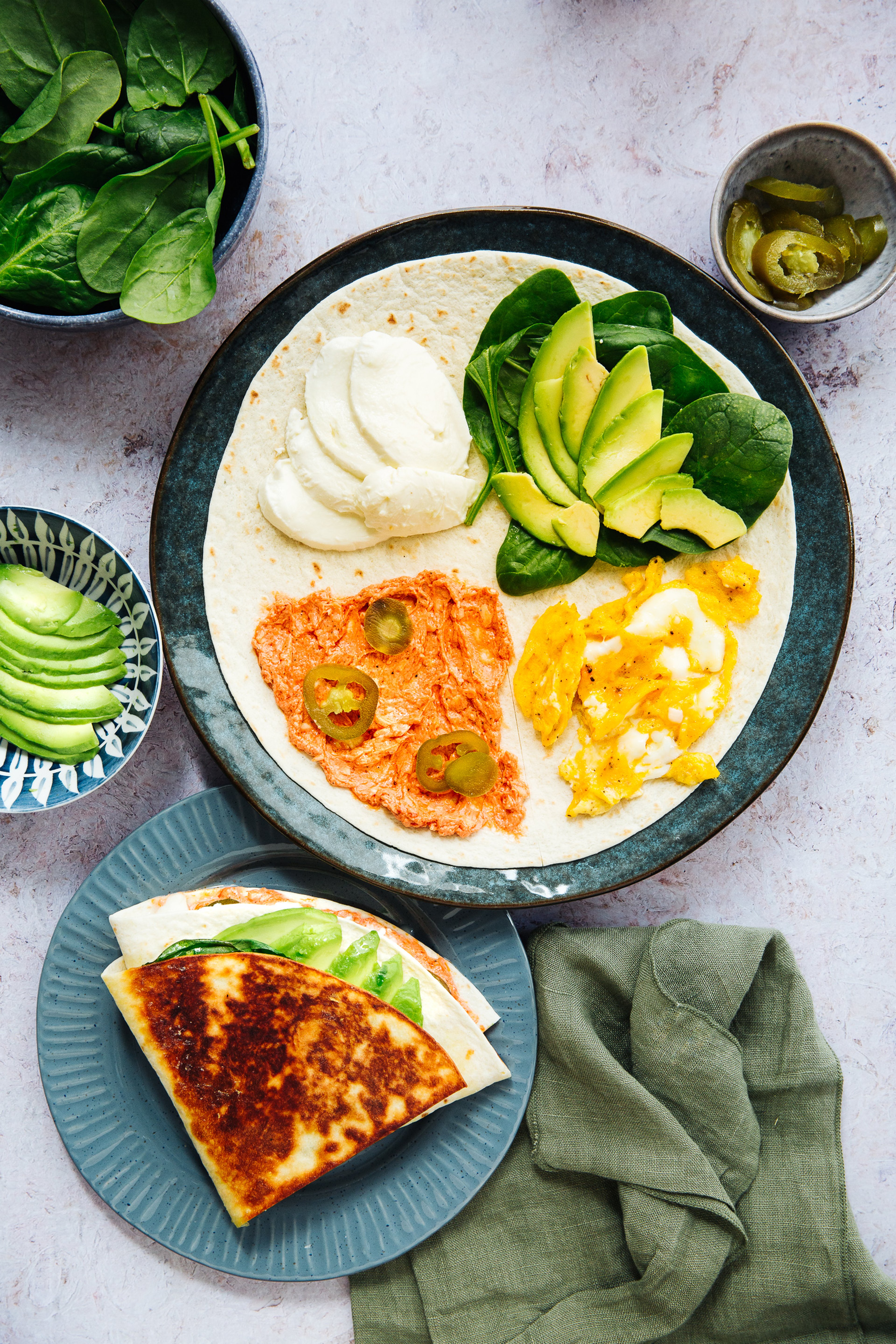 Tortilla sandwich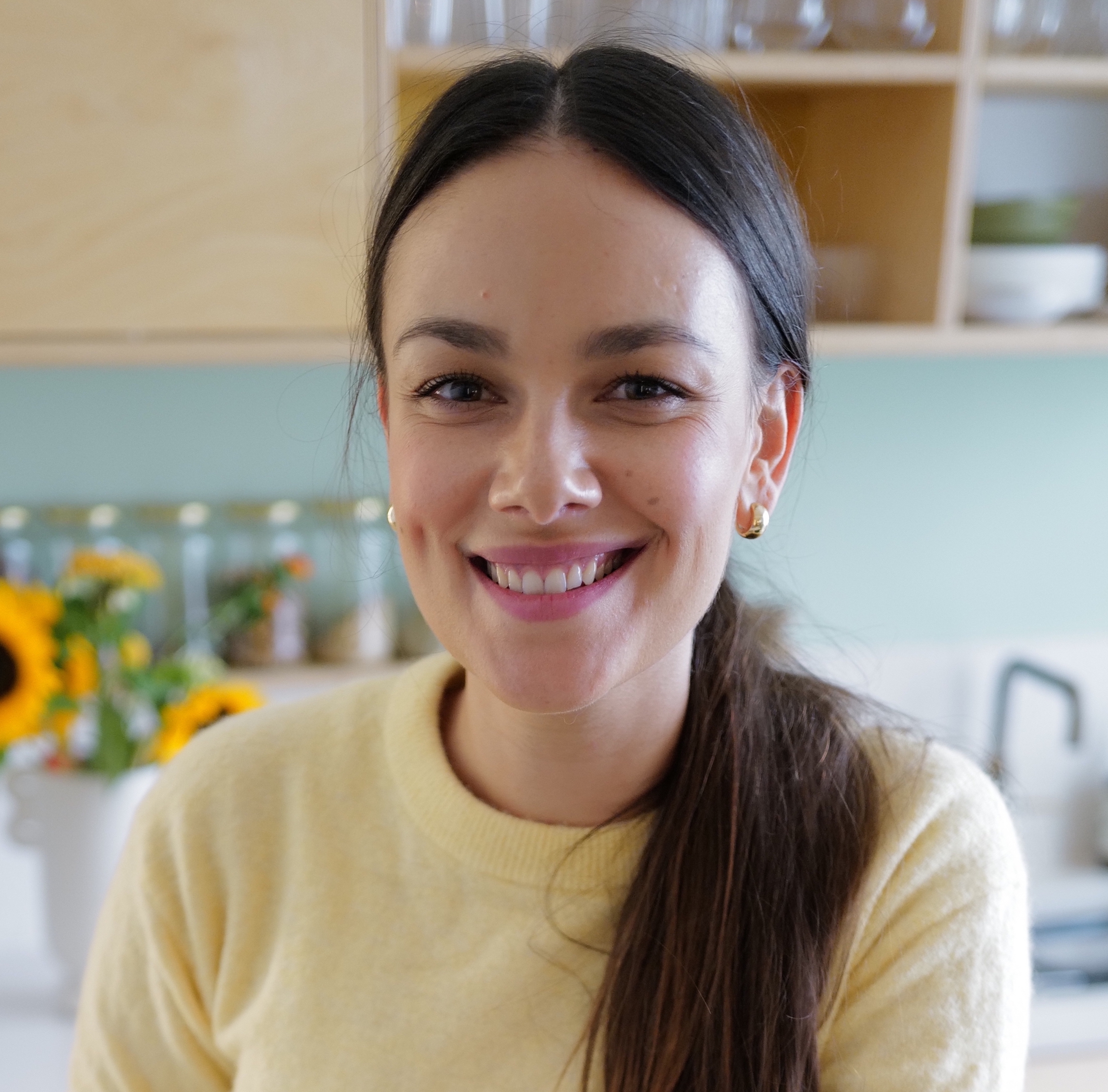 "My love for tortillas developed late in life. But I remember it well: It came with my Tulum stay in Mexico in 2015. Since then, this special sandwich has become a regular breakfast item for me in Berlin. Photo by Marina Jerkovic."
Utensils
2 bowls, 2 frying pans, rubber spatula, knife, cutting board, spatula
How to prepare a chili
How to prepare garlic
Perfect scrambled eggs
Step 1/ 6

4

eggs

2 tsp

butter

salt

pepper

bowl
frying pan
rubber spatula

Beat the eggs and fry in a pan in a little butter until scrambled. Season with salt and pepper.

Step 2/ 6

2 clove

garlic

2 tbsp

tomato paste

2 tbsp

olive oil

2 tbsp

cream cheese

salt

pepper

Peel and finely chop the garlic. Mix tomato paste, 1 tsp olive oil, cream cheese and minced garlic with a pinch of salt and pepper to a spread.

Step 3/ 6

Make a cut on one side of the tortilla wrap all the way to the center. Spread one quarter with the cream cheese spread.

Step 4/ 6

Wash the spinach, cut the avocado into thin strips and top the second quarter with it. Put the scrambled eggs on the third quarter.

Step 5/ 6

1

mozzarella cheese

2

jalapeño

Pluck the mozzarella and spread it on the fourth quarter. Cut the jalapeño into thin rings and place on top of the mozzarella.

Step 6/ 6

Fold the tortilla in from quarter to quarter so that you end up with a thick quarter (like a pizza slice). Heat some olive oil in a frying pan and brown the tortilla on both sides.

Enjoy your meal!
More delicious ideas for you