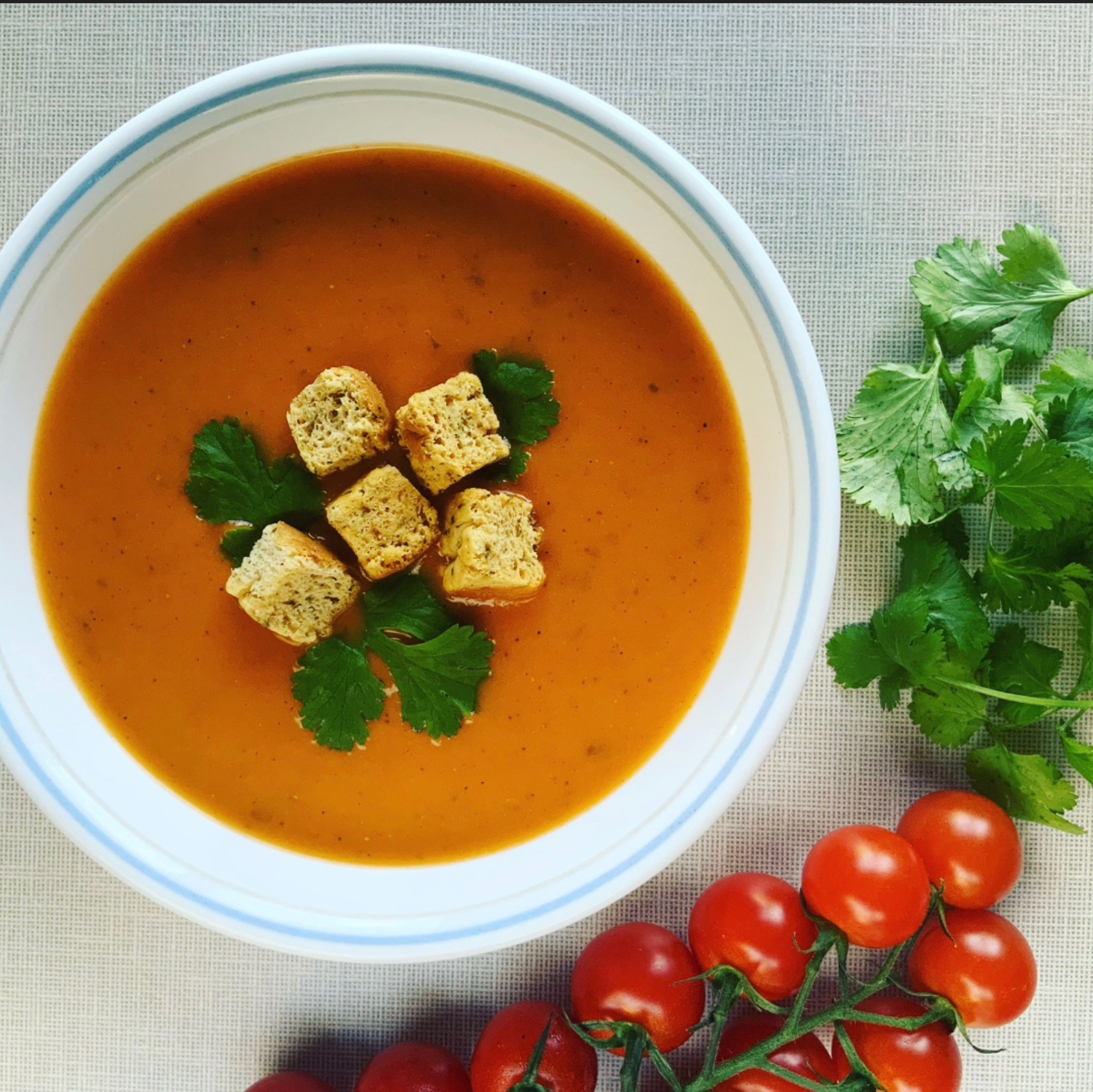 Tomato Soup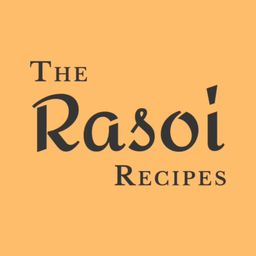 "A simple recipe to make the perfect tomato soup. Be sure to give it a try. For more of my recipes visit www.therasoirecipes.com"
Ingredients
cilantro (finely chopped)
Utensils
blender, Strainer
Take an
easy quiz

and discover more recipes you'll love!
Step 1/ 7

⅓

onion

⅓

carrot

⅔

celery sticks

⅓

potato

⅔ tbsp

olive oil

⅓ tbsp

butter

⅓ pinch

salt

In a pan heat olive oil and butter. Add finely chopped onions, carrots, celery, potato and ¼ tsp of salt. Cook for 5 minutes until they are slightly softened.

Step 2/ 7

Cut the tomatoes into eight pieces, add them to the vegetables. Cover the pan and cook for about 5 minutes stirring occasionally.

Step 3/ 7

⅔ tbsp

tomato purée (passata)

376⅔ ml

water

⅔

vegetable stock cube

⅓ tsp

honey

1⅔ drops

tabasco sauce

⅓ pinch

pepper

Add the water, tomato puree, vegetable stock cubes, jaggery, tabasco sauce, salt and black pepper.

Step 4/ 7

Mix well and bring it to boil, now lower the heat and simmer for 35- 40 minutes and cool down.

Step 5/ 7

In a blender, add the soup and blend until it reaches a smooth consistency, then strain the soup using a strainer and pour it back in the pan.

Step 6/ 7

⅔ tbsp

cilantro (finely chopped)

At the end take 1 cup of the blended soup and lightly blend the coriander. Pour it back in the soup.

Step 7/ 7

Reheat the soup and serve hot with croutons or french baguette.

Enjoy your meal!
More delicious ideas for you