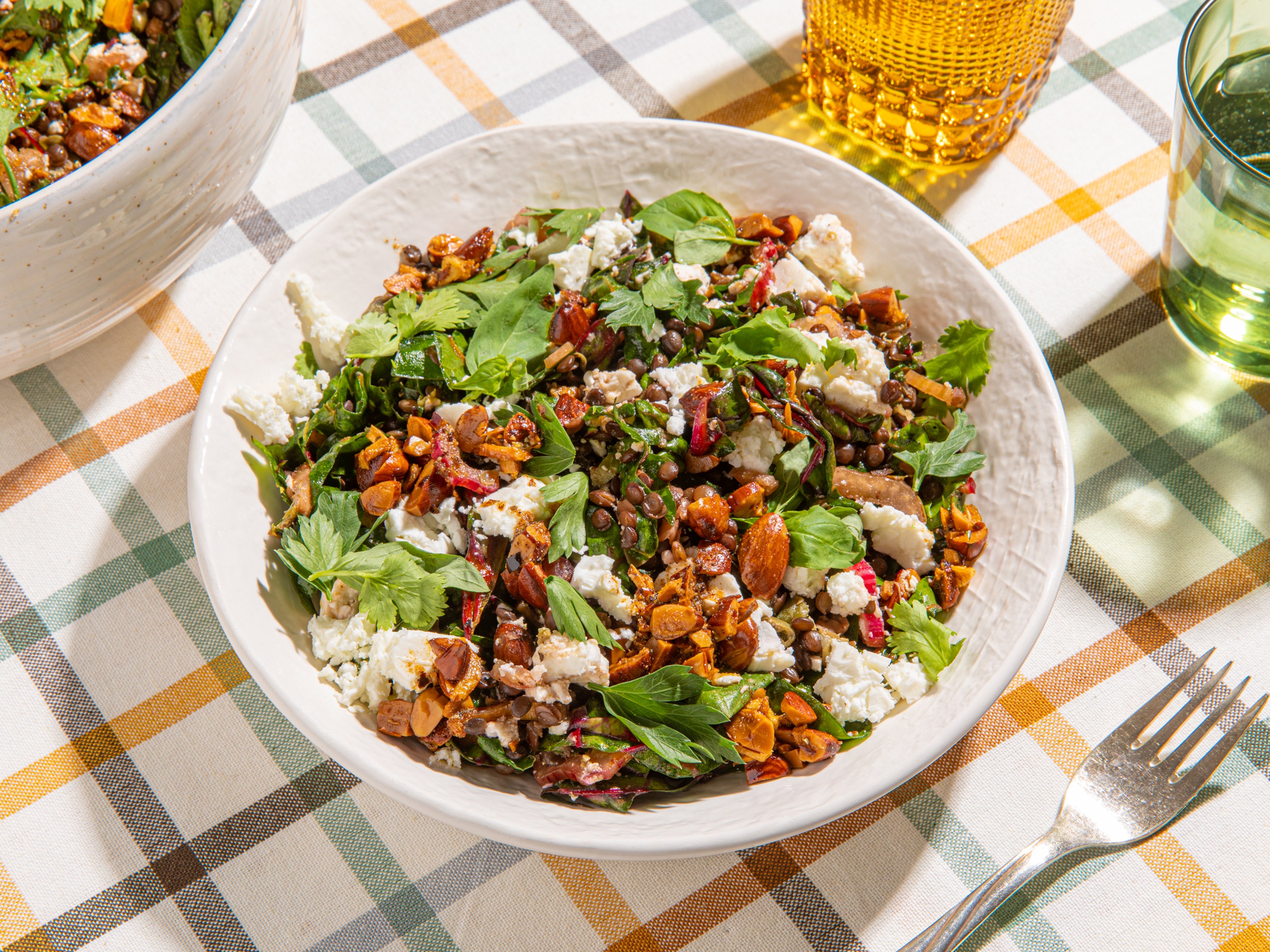 Tangy marinated lentil salad with feta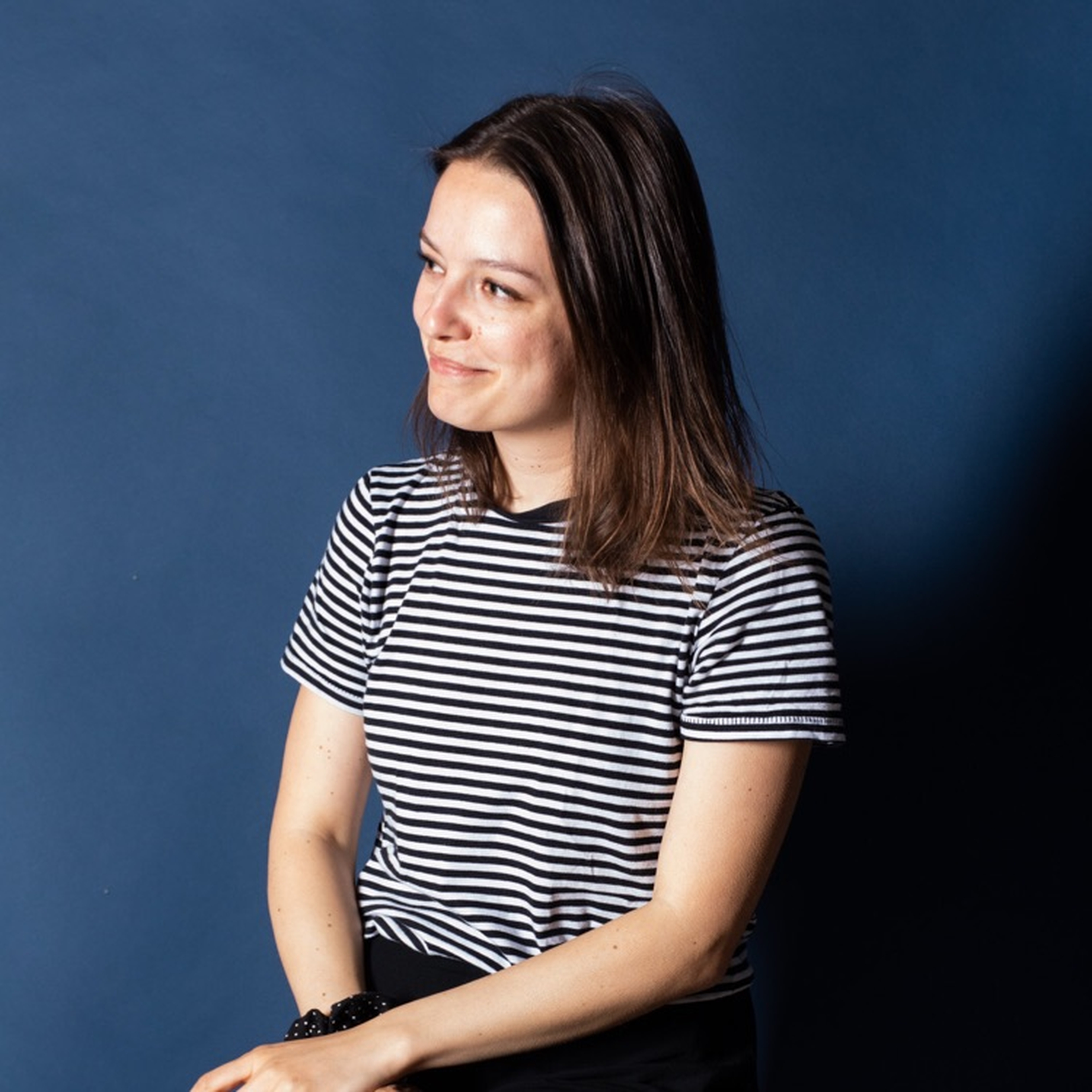 "Whenever I make this salad, my future self is already looking forward to eating it for lunch the next few days, because it tastes just as good warm as it does cold. It's an edible interplay of many intense ingredients: Feta, capers, three different herbs (you need a total of 20 g / ¾ oz), almonds, cumin. and chili. The base is rainbow chard (unlike lettuce, it doesn't wilt. In the colder months Tuscan kale also fits very well) and beluga lentils, which are cooked until al dente, i.e. firm to the bite, in plenty of salted water, similar to pasta."
Utensils
pot (with lid), fine sieve, cutting board, knife, bowl (large), frying pan, cooking spoon, fine grater
How-To Videos
How to chop nuts
How to chop green herbs
How to prepare garlic
Step 1/ 4

Rinse lentils, add to a pot, and cover with 5 cm/ 2in water. Bring to a boil, reduce the heat to medium-low and let simmer with the lid on approx. for 20-30 min. Drain and season with salt.

Step 2/ 4

150 g

Swiss chard

35 g

almonds

1½

garlic

25 g

capers

salt

olive oil (for coating)

cutting board
knife
bowl (large)

In the meantime, wash and dry Swiss chard. Separate the stems from the leaves. Thinly slice the stems and slice the leaves into thick ribbons. Place in a serving bowl and massage with a little olive oil and salt until soft. Set aside. Roughly chop almonds, then the capers, and finely mince garlic.

Step 3/ 4

40 ml

olive oil

½ tbsp

ground cumin

¼ tsp

chili flakes

salt

pepper

In a frying pan, heat olive oil over medium-high heat. Add almonds and fry until almost golden brown, then add garlic and fry briefly until fragrant and just about to brown. Remove from heat, then mix in cumin and chili flakes. Add salt and pepper, let cool.

Step 4/ 4

75 g

feta cheese

2 sprigs

cilantro

2 sprigs

parsley

2 sprigs

basil

1½ tbsp

red wine vinegar

salt

pepper

lemon zest (for serving)

Add lentils to the serving bowl. Crumble feta into the bowl with the chard. Tear plucked coriander, parsley, and basil leaves and add to the bowl, leaving some for garnishing. Next add the capers, half of the oil-almond mixture and red wine vinegar. Mix everything well. Season to taste with salt and pepper. Sprinkle the remaining nuts on top and finish with the zest of half a lemon. Can be eaten immediately or kept chilled in the fridge for up to three days. Enjoy!

Enjoy your meal!
More delicious ideas for you