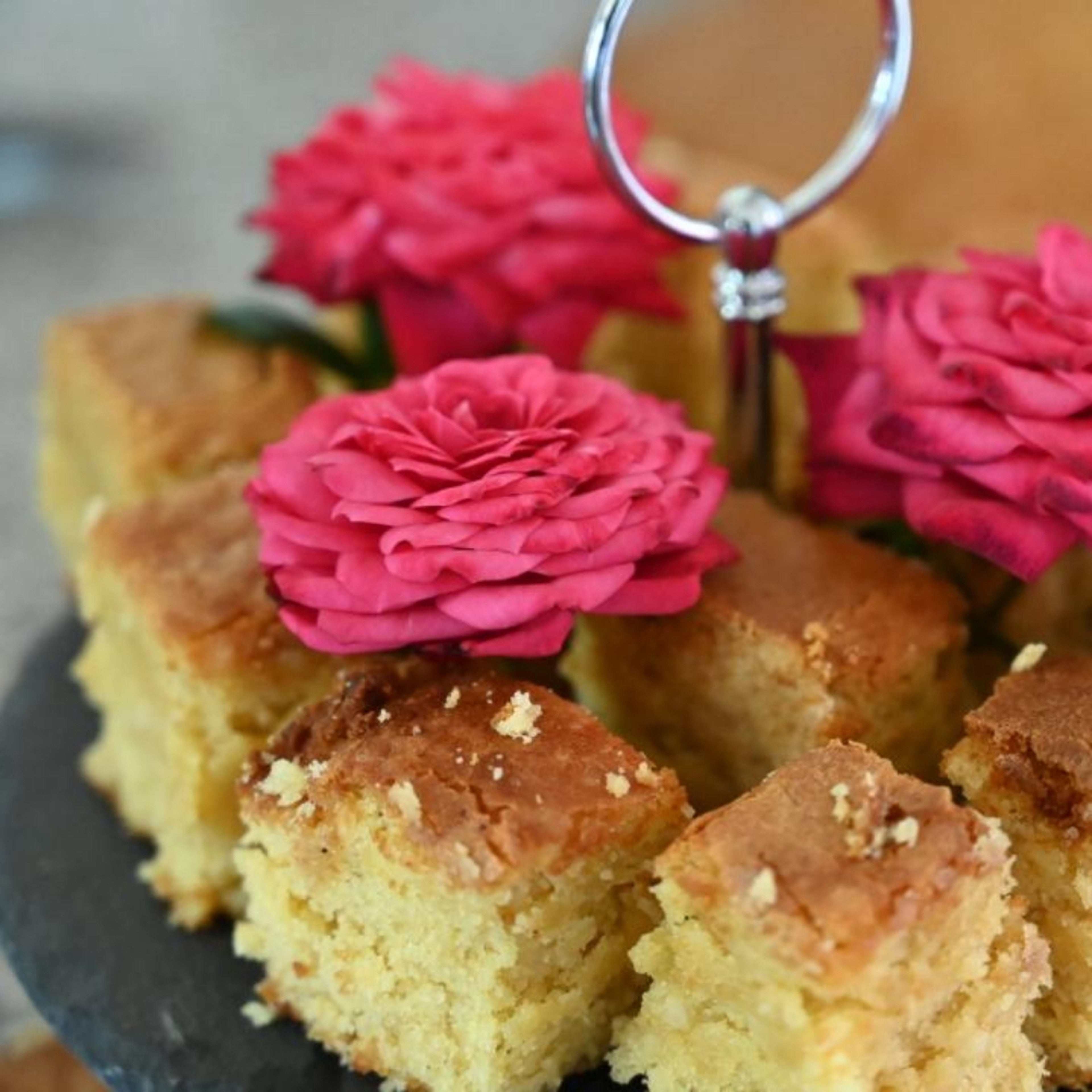 Sri Lankan Love Cake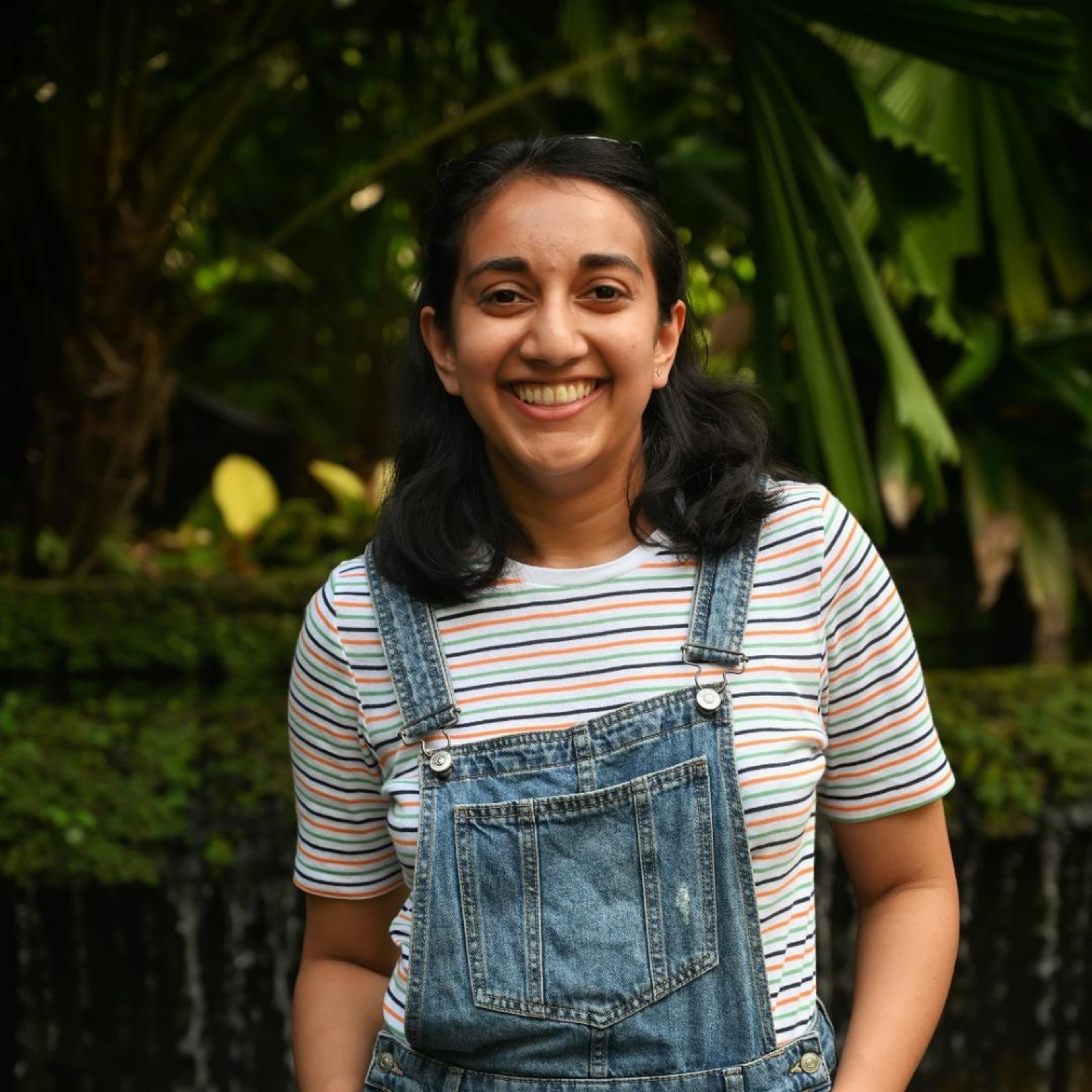 "Sri Lankan Love Cake is a confection believed to be influenced by the Portuguese, as Puhul Dosi (Pumpkin Preserve) is a fruit originating from Portugal. The origin story of Love Cake is a result of Sri Lankan women trying to win the hearts of Portuguese men hence the name 'Love Cake', because just like love, the cake is sweet, delicious, and highly addictive, with an intoxicating fragrance from the rose water and almond extract."
Utensils
food processor, nonstick pan (large), stand mixer with whisk, electric whisk, 2 baking tins, baking parchment
Step 1/ 12

Finely dice the cashews and the pumpkin preserve (Puhul Dosi) and set them aside.

Step 2/ 12

Roast the semolina in a non-stick pan over medium heat for approximately 10 minutes.

Step 3/ 12

Add the butter to the roasted semonlina and mix together, until the butter is combined well.

Step 4/ 12

⅓

egg yolks

7 g

caster sugar

Beat sugar with egg yolks until creamy and the sugar is dissolved.

Step 5/ 12

14 g

cashew nuts

⅛ kg

pumpkin preserve

1 ml

milk

On low speed, alternatively add spoonfuls of the pumpkin perserve, chopped cashew nuts,the semonlina mixture and milk to the egg yolk mixture.

Step 6/ 12

1¾ ml

rose water

⅝ ml

almond extract

1¾ ml

honey

Add rose water, almond extract and honey into the cake mixture and mix well.

Step 7/ 12

Beat the egg whites, until stiff.

Step 8/ 12

Fold in the egg whites into the cake mixture.

Step 9/ 12

Preheat the oven to 170°C (150 fan).

Step 10/ 12

baking tin
baking parchment

Line 2 rectangular baking tins (size: 13 x 9 x 2 inches) with baking parchment. *I used 2 rectangular tins- you can use whichever sized baking tins you have.

Step 11/ 12

Bake the cake for 30-45 minutes, till the cake is golden brown (or insert a toothpick and see the middle of the cake is cooked). *I used two rectangular baking tin- the number of cake pieces dependent on the baking tin used.

Step 12/ 12

Remove the cake from the baking tray and place on a clean board and cut the cake into desired sizes,

Enjoy your meal!
More delicious ideas for you