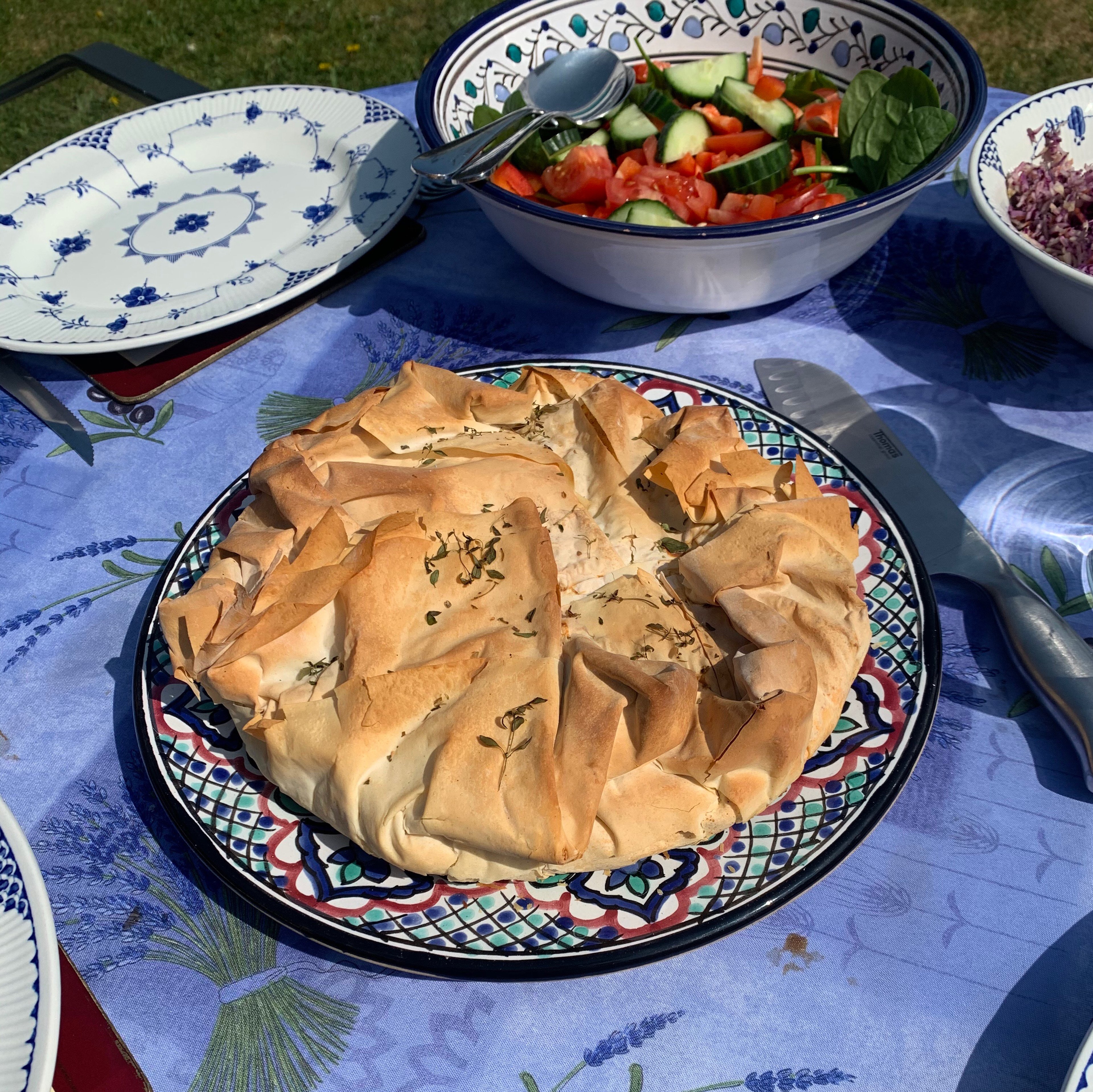 Spinach and feta filo pie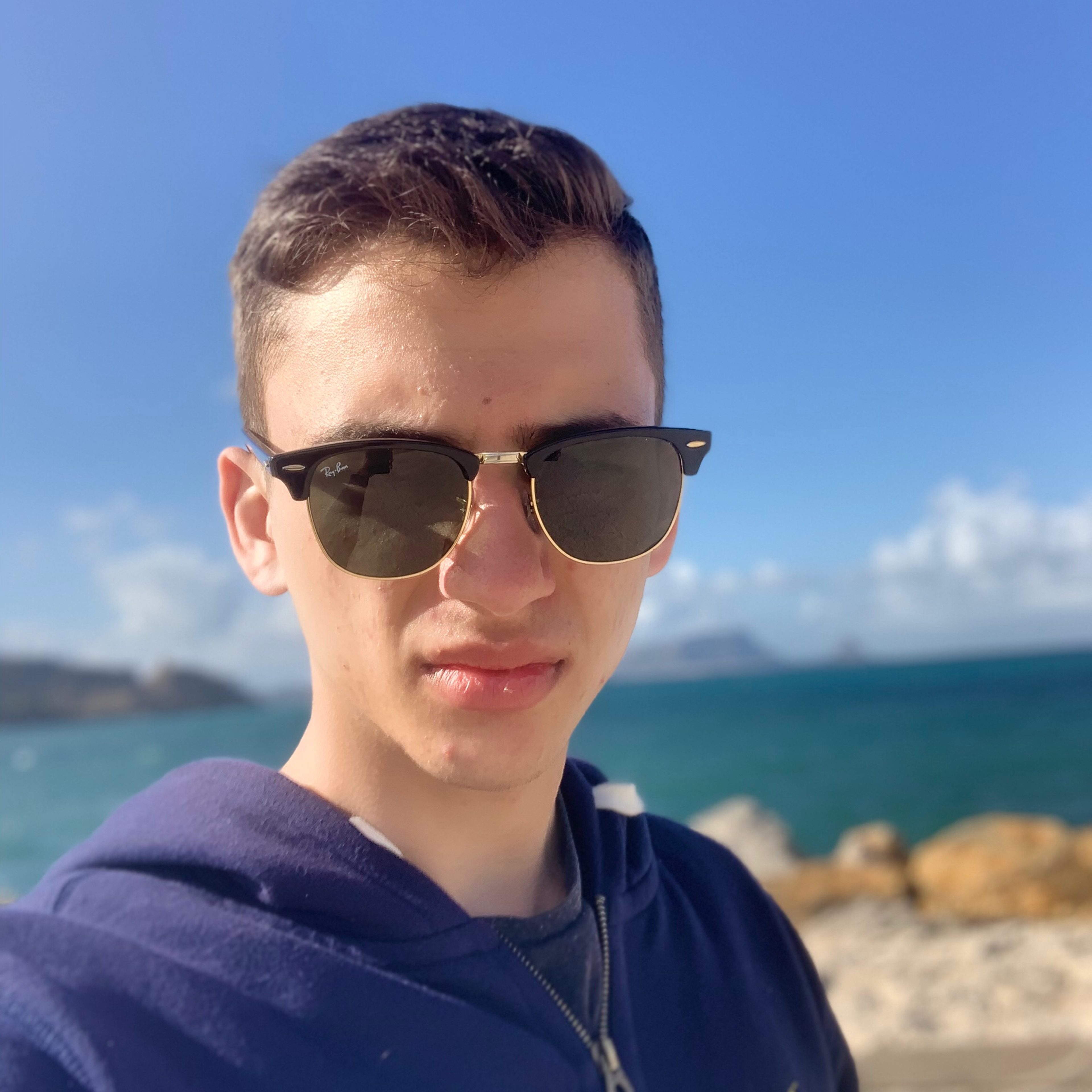 "This is one of my favourite summer meals and I would recommend serving it with coleslaw and a salad. "
Ingredients
1 knob of unsalted butter
1 x 270 g pack of filo pastry
Utensils
Grease proof paper, pastry brush, 28cm pan
Step 1/ 12

Preheat the oven to 200C/ 400F/ gas 6

Step 2/ 12

Toast the pine nuts in a pan until brown

Step 3/ 12

1⅔

eggs

100 g

feta cheese

25 g

cheddar cheese

⅔ tsp

dried oregano

⅓ pinch

pepper

Crack the eggs into a large mixing bowl and crumble the feta . Grate the cheddar, then add the oregano and pepper

Step 4/ 12

lemon zest of 1 lemon

olive oil

Zest 1 lemon and add it to the mixing bowl with the toasted pine nuts and a drizzle of olive oil

Step 5/ 12

Mix all the incredients together

Step 6/ 12

1 knob of unsalted butter

133⅓ g

baby spinach

Melt the butter in a frying pan over a medium heat and then add the spinach and the grated nutmeg. Cook until wilted

Step 7/ 12

Cut 2 sheets 41cm x 38 cm of Grease proof paper

Step 8/ 12

Screw up the paper under cold water

Step 9/ 12

1 x 270 g pack of filo pastry

⅓ tsp

Paprika

Lay the 2 sheets of paper overlapping slightly on a flat surface. Brush with olive oil and then put 1 layer of filo pastry in an overlapping spiral. Brush with olive oil and dust with paprika only on the first layer. Repeat until there are 3 layers of filo pastry and brush olive oil between every layer

Step 10/ 12

Place the grease proof paper and filo pastry in a 28cm pan with the pastry overlapping evenly around the side. Fill pan with the mixed ingredients and then add the wilted spinach on top. Sprinkle some dried oregano on top. Fold in each corner in a concentric pattern . Trim the edge of the grease proof paper

Step 11/ 12

Sprinkle on some thyme and then cook on a medium ring for 10mins until it's brown on the bottom

Step 12/ 12

Place in oven and cook it for 20 minutes or until brown after which place silver foil on top and cook for a further 20 minutes.

Enjoy your meal!
More delicious ideas for you