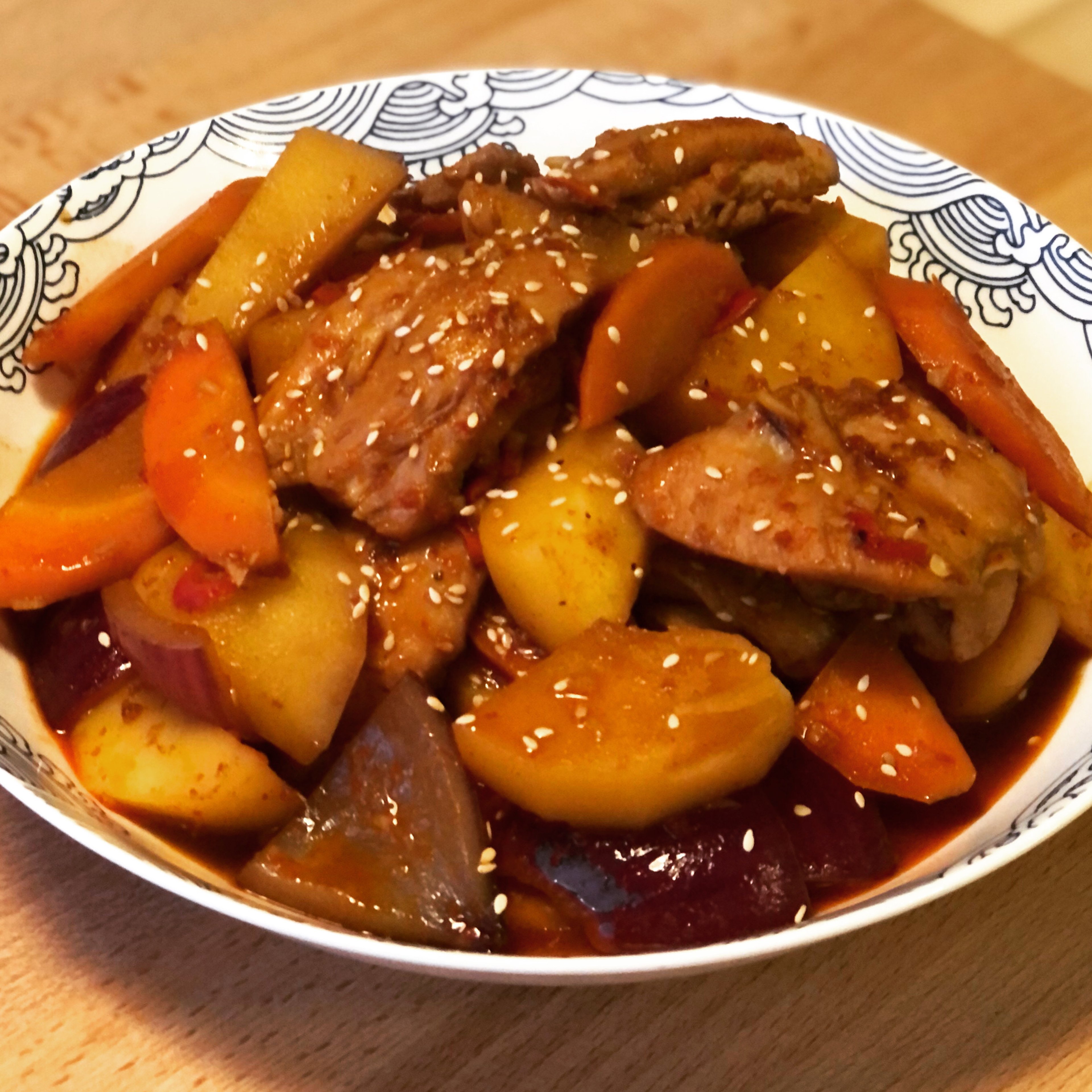 Spicy Braised Chicken (Korean jjimdak)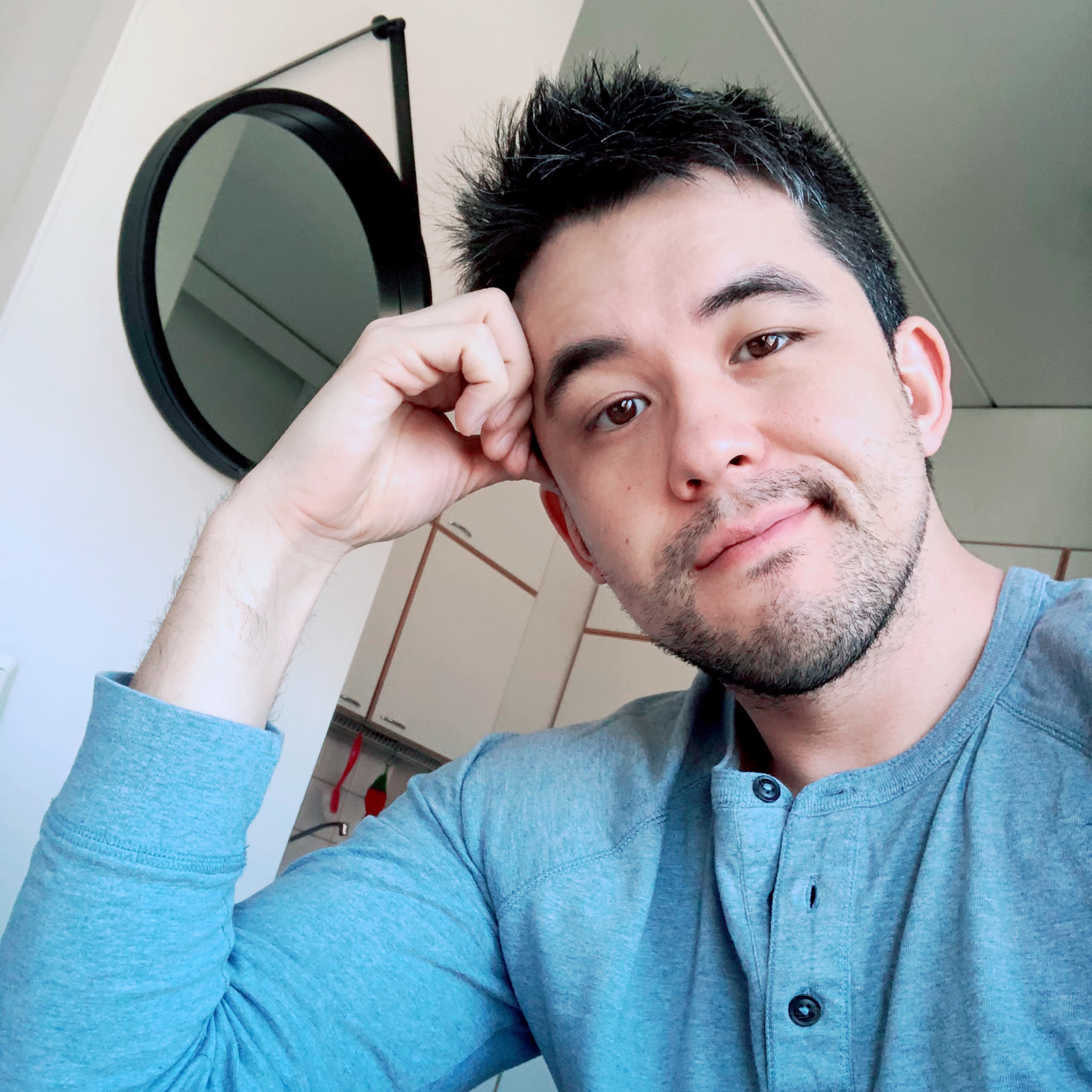 "A simple yet flavor packed Korean dish!This is one of my favorite dishes to make and it always reminds me of my year abroad in Seoul. Hope you enjoy it!"
Utensils
2 cutting boards, 2 knives, peeler, wok
Step 1/ 5

300 g

chicken thighs

2

potatoes

½

carrot

½

red onion

1

chilis

We'll start by preparing the main ingredients. Trim any fat away from the chicken thighs and set them aside. Peel the potatoes and carrots, then cut them into slices that are about 1 cm thick. Peel the onion, cut it in half and then cut each half into quarters. Separate each layer of the onion so that they are all loose. Finally, cut the chilis into thin slices.

Step 2/ 5

2 cloves

garlic

½ tbsp

ginger

50 ml

soy sauce

25 ml

white wine vinegar

1 tbsp

Korean chili flakes

½ tsp

pepper

½ tbsp

corn syrup

Next, we will prepare the sauce for the chicken. Peel the garlic and ginger, and then finely mince them together. Put the garlic-ginger mix into a bowl and stir in the soy sauce, vinegar, corn syrup, Korean chili flakes and black pepper. If you would like this dish to be spicier, add more chili flakes. If you prefer a sweeter version, add more corn syrup or brown sugar.

Step 3/ 5

½ tbsp

sesame oil

50 ml

water

Now, we will fry the chicken thighs. Heat the sesame oil in a large wok or a non-stick pot with a lid. When the oil is hot add half of the chilis and fry. Next, add the chicken thighs and fry on both sides until they get a slight brown color, about 3 to 5 minutes on each side. When they have browned, add the rest of the chilis, sauce, and water. Cover and let cook for a few minutes.

Step 4/ 5

Once the chicken and sauce mixture starts to boil, add the potatoes and carrots to the wok. Cover and let cook for about 20 minutes or until the potatoes and carrots are done. You can check on the potatoes by testing them with a fork, which should easily slide into them when they are fully cooked.

Step 5/ 5

Finally, we will add the onions to the wok once the potatoes and carrots are fully cooked. Let the onions cook for a few minutes. After they are slightly cooked (I prefer to have the onions a bit crisp rather than soggy) the dish is ready! I like to serve this dish with rice and kimchi :)

Enjoy your meal!
More delicious ideas for you