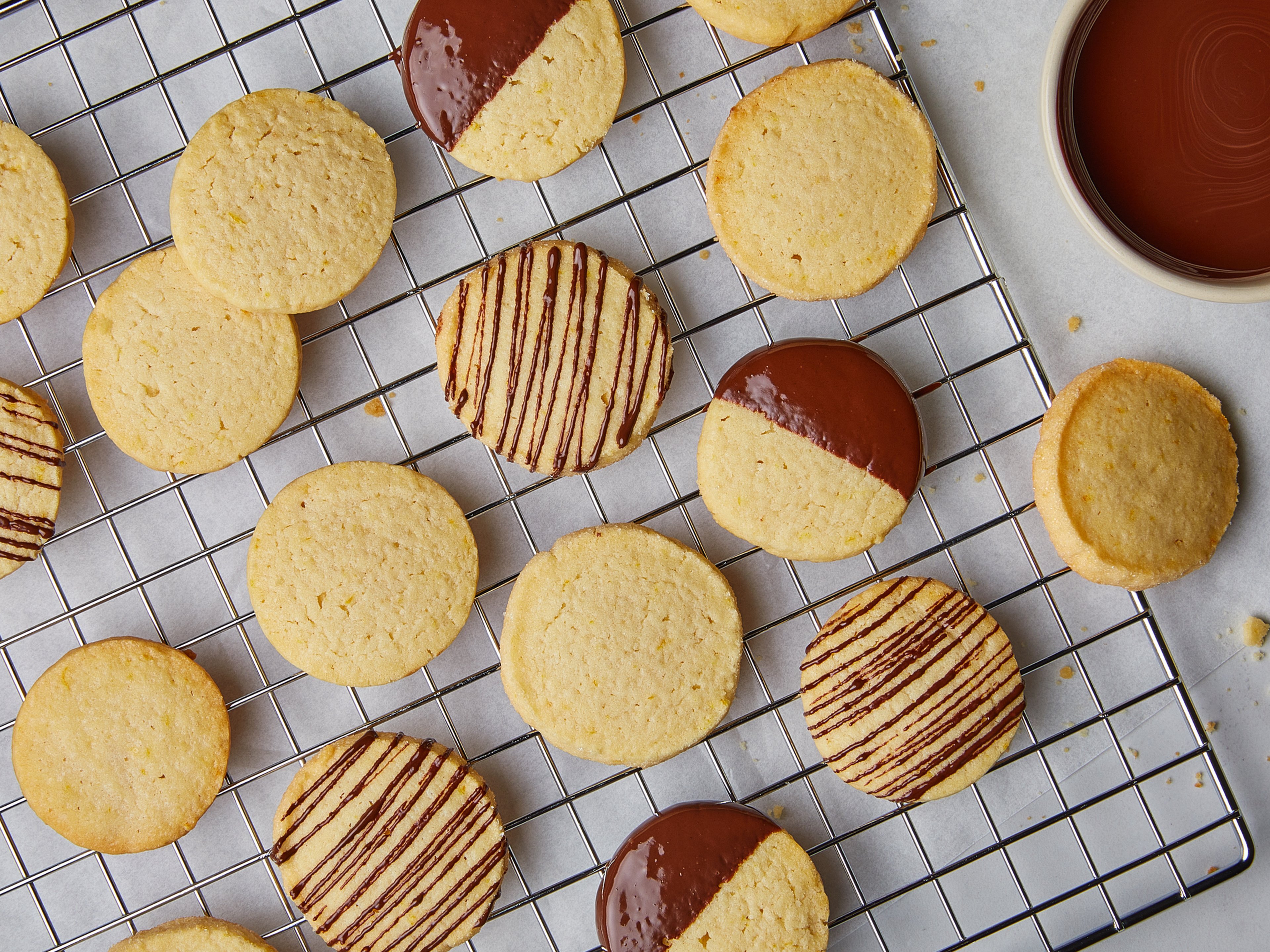 Slice-and-bake Christmas cookies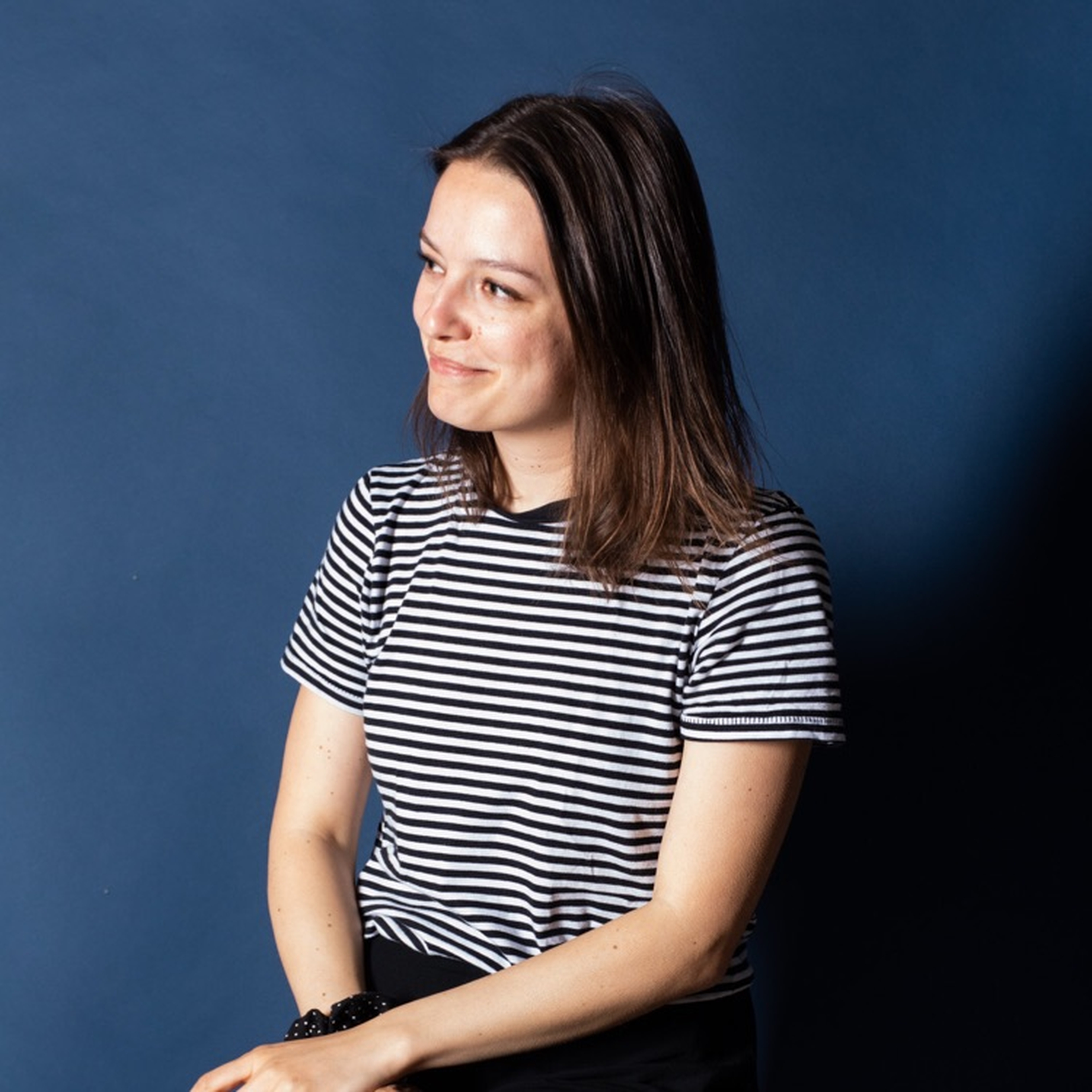 "This is a basic cookie dough for the easiest Christmas cookies. You can customize it the way you like it: add nuts, dried fruits, sea salt, and/or chocolate chips. You can also keep it simple and make shortbread cookies. The dough can be prepared in advance and stored in plastic wrap for up to a week in the fridge and up to 1 month in the freezer (steps 1 and 2). Once you feel like making cookies, you can then take the dough out and continue with step 3."
Ingredients
butter (room temperature)
bittersweet chocolate (for decorating)
Utensils
bowl (large), hand mixer with beaters, rubber spatula, bench scraper, plastic wrap, freezer, oven, plate, knife, 2 baking sheets, 2 parchment paper, wire rack
How-To Videos
How to cream butter and sugar
How to chop chocolate
How to measure
Step 1/ 4

10 g

butter (room temperature)

5¾ g

sugar

3¼ g

raw sugar

⅛ tbsp

vanilla extract

⅛

egg

15 g

flour

⅛ tbsp

orange zest

bowl (large)
hand mixer with beaters
rubber spatula

In a large bowl, add butter, both types of sugar and the vanilla extract. Use a hand mixer to beat for approx. 5–7 min. until light and fluffy. Add the egg and beat together with the cream. Carefully fold in the flour and orange zest until everything is evenly mixed.

Step 2/ 4

bench scraper
plastic wrap
freezer

Divide the dough in half and place each half on a large piece of plastic wrap. Fold the wrap over the dough so your hands don't get sticky. Shape each half into a roll of approx. 3 cm/1 in. in diameter. Wrap tightly and place in the freezer until set, approx. 2 hrs., or overnight. If you want to bake the cookies another time, keep the dough for a week in the fridge or a month in the freezer.

Step 3/ 4

To bake the cookies, preheat the oven to 170°C/340ºF. Take the dough out and remove the plastic wrap. Spread some sugar on a deep plate. Roll the dough in the sugar to coat evenly, to ensure extra crispy edges after baking.

Step 4/ 4

4¼ g

bittersweet chocolate (for decorating)

knife
2 baking sheets
2 parchment paper
wire rack

Using a sharp knife, cut the rolls into 1 cm/0.4 in. thick slices and place them on two baking sheets lined with parchment paper, approx. 2 cm/0.8 in. apart. Bake the still-frozen cookies until golden brown, for approx. 15–18 min. (the baking time is reduced to approx. 12–15 min. if the cookie dough is no longer frozen). Let cool on a wire rack. Top with melted chocolate if desired.

Enjoy your meal!
More delicious ideas for you