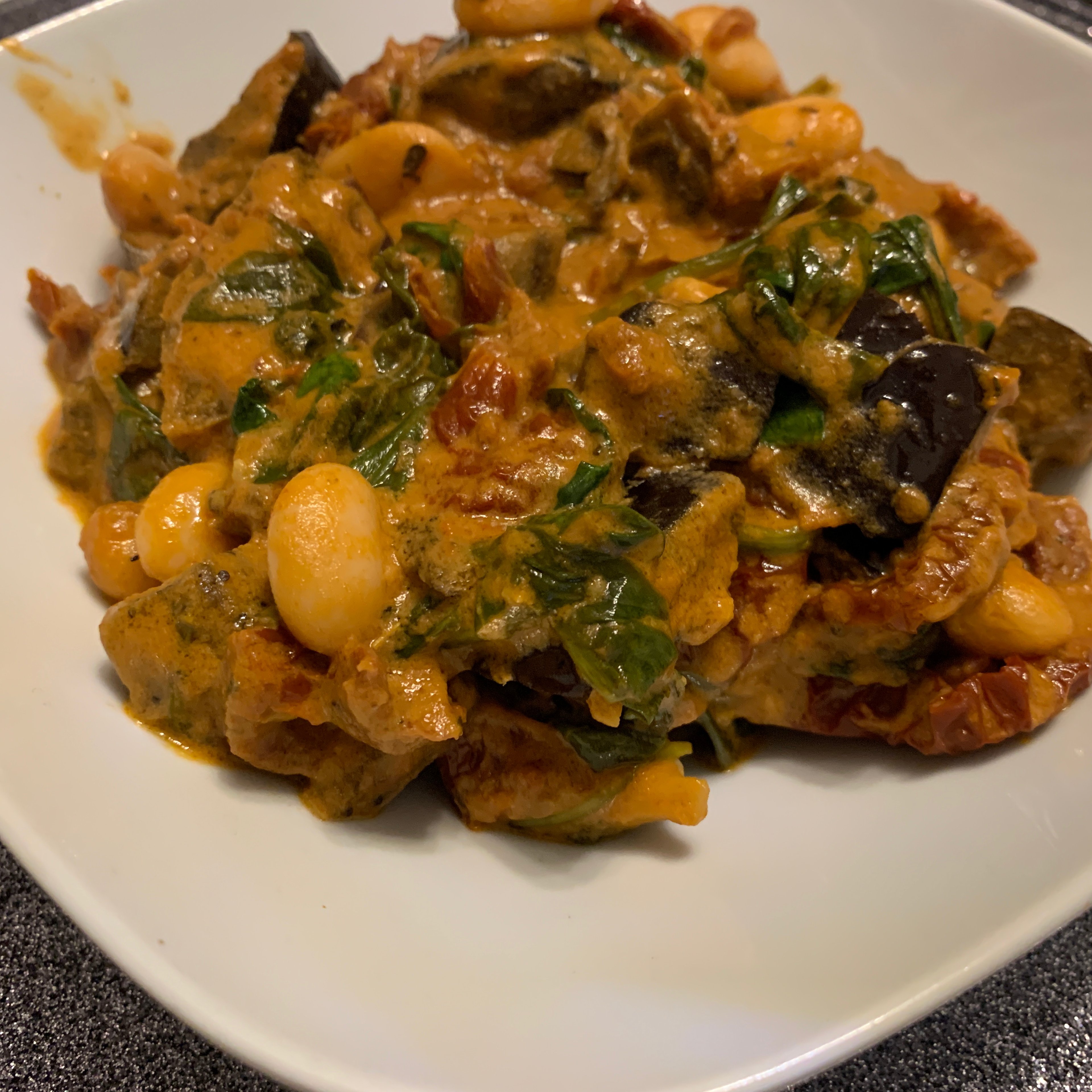 Roasted Aubergine & Butter Bean Stew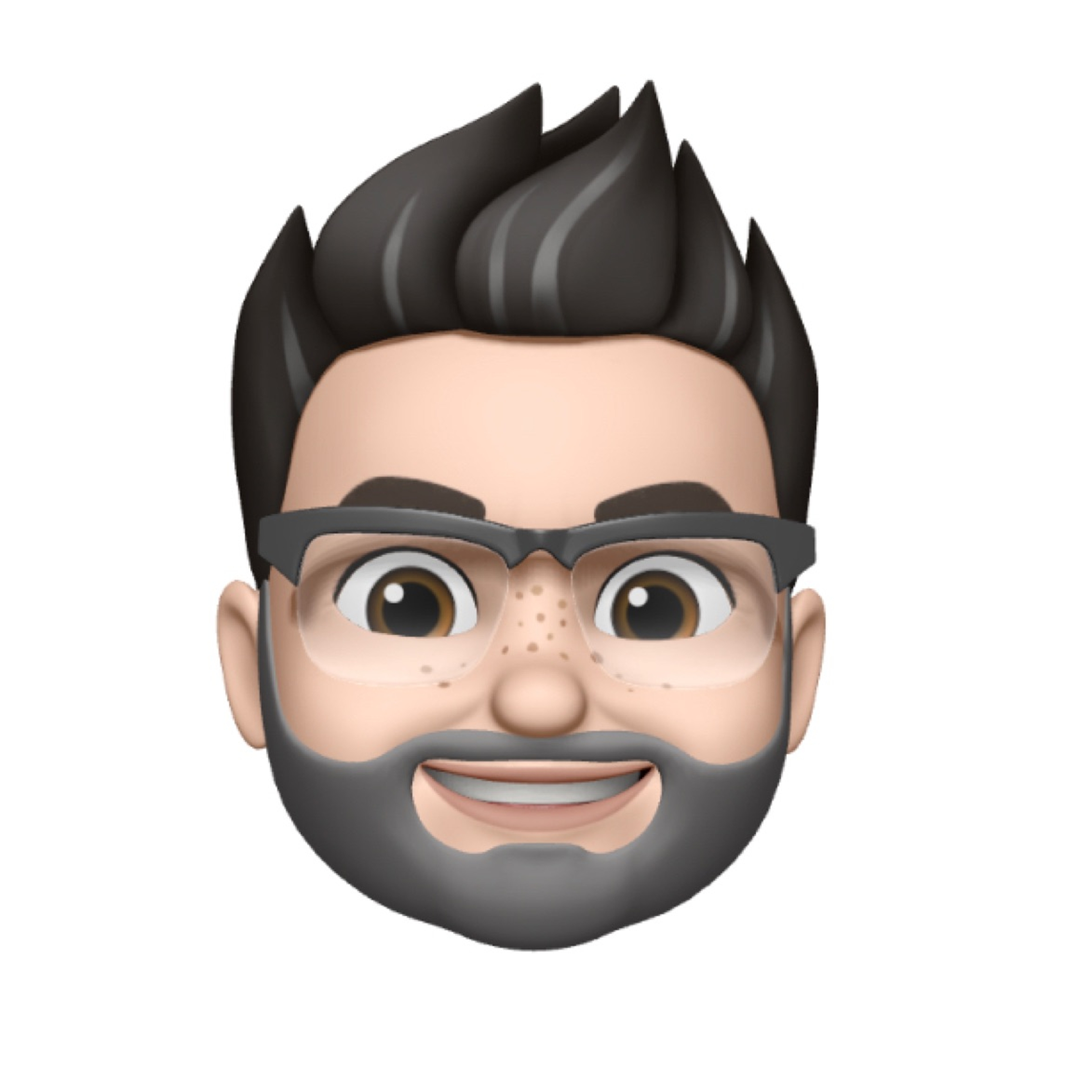 "This roasted vegetable and butter bean stew is a great dinner for a cool, winter evening. It's packed full of flavour, thanks to the miso, sun-dried tomatoes and mixed herbs, while the coconut milk and tahini create a thick, creamy texture. Serve with a green salad and a large dollop of hummus."
Step 1/ 7

Preheat the oven to 190 C / 475F (fan setting).

Step 2/ 7

1

aubergine

olive oil

salt

Cut the aubergines into bite size pieces and place them into a large baking tray and drizzle with the olive oil and a pinch of salt. Cook for about 30-35 minutes or until the aubergines begin to feel soft.

Step 3/ 7

50 g

sun-dried tomatoes

½

red onion

1½ cloves

garlic

Roughly chop the sun-dried tomatoes, dice the onion and mince the garlic.

Step 4/ 7

Place a large pan over a medium heat and add a drizzle of olive oil. Once warm, add the diced onion, garlic and a pinch of salt. Mix well and leave to cook for 5-10 minutes until the onion has softened.

Step 5/ 7

200 g

Butter beans

1 tsp

mixed herbs

Once soft, add the mixed herbs, chopped sun-dried tomatoes and the drained butter beans. Mix well and cook for a few minutes.

Step 6/ 7

1 tbsp

tomato purée (passata)

½ tsp

maple syrup

200 g

coconut milk

½ tbsp

tahini

½ tbsp

miso paste

After a few minutes, add the tomato purée, miso paste, tahini, maple syrup and coconut milk. Mix well and leave to simmer for 10-15 minutes until the mixture comes together to form a thick, hot stew - if it ever becomes too thick, mix through a dash of almond milk or water to thin it until it's the consistency you like.

Step 7/ 7

Once the aubergines are cooked, remove them from the oven and stir through the stew, along with the spinach. Cook for a few minutes to heat everything through and allow the spinach to wilt before serving.

Enjoy your meal!
More delicious ideas for you