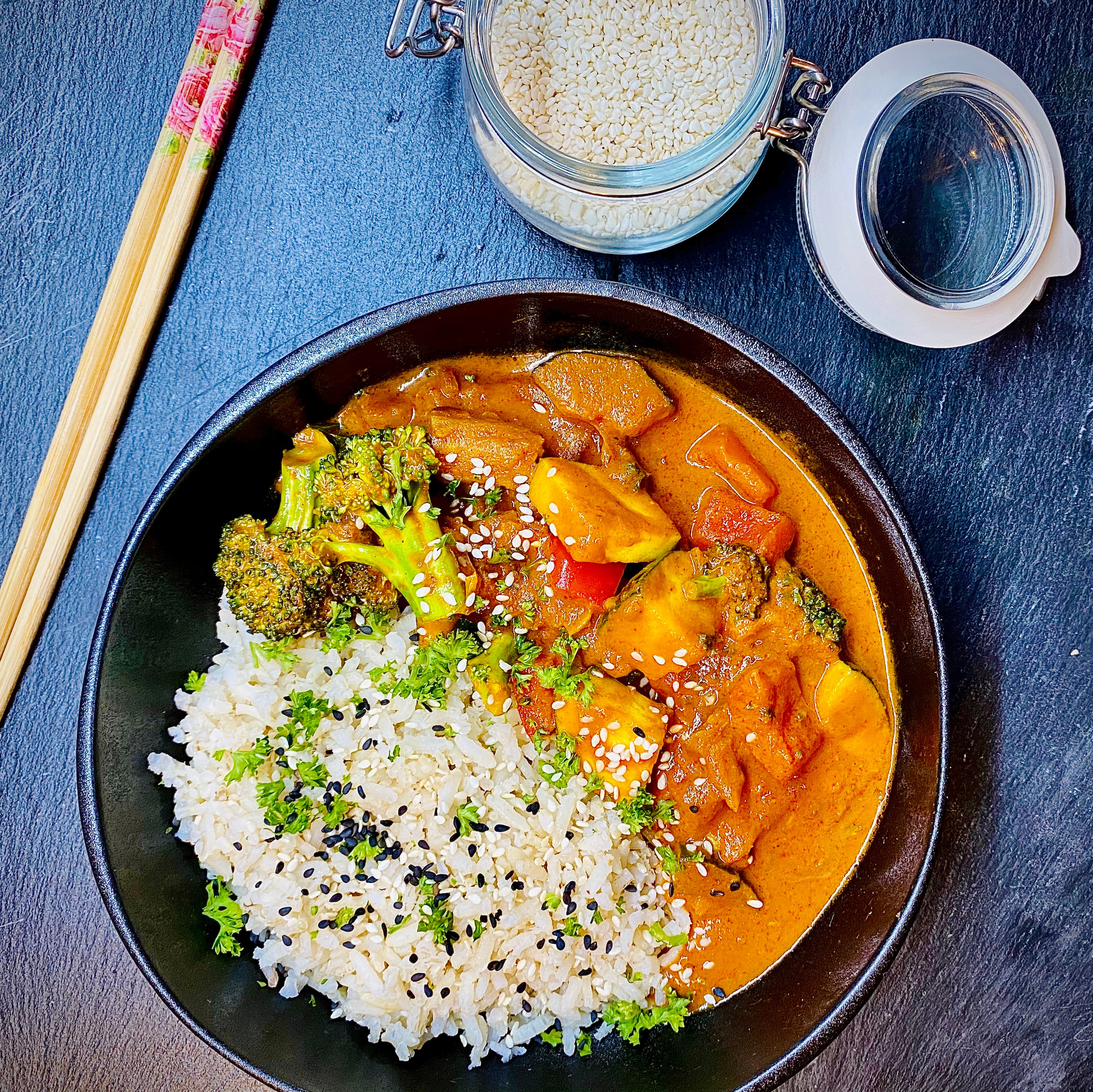 Red Thai Curry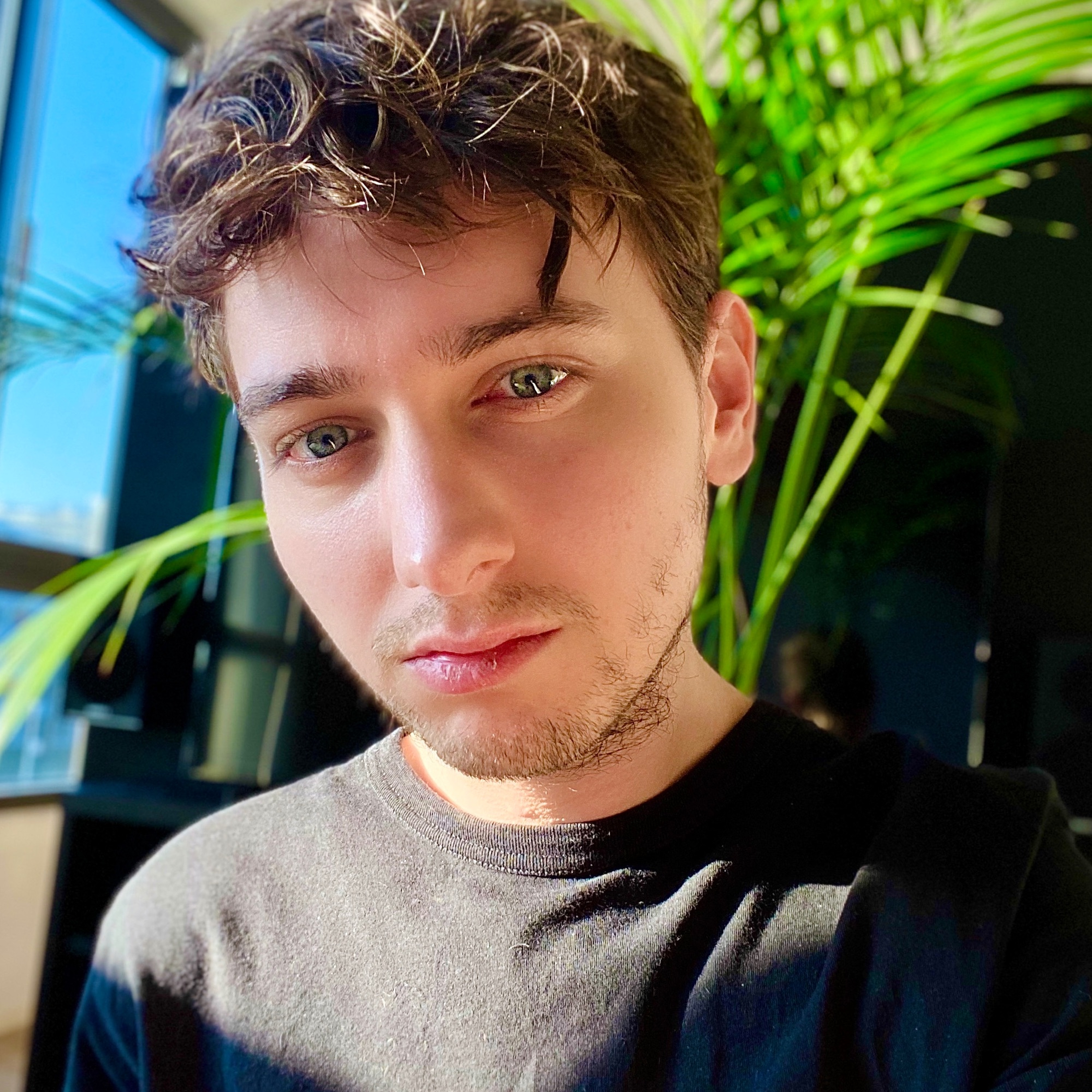 "One of my favorites to make, with loads of spices. Please be aware cooking times are indicational as cooking on induction deffirs from cooking on gas"
Step 1/ 9

Thinly slice the shallot, mince the garlic and ginger. Dice courgette, bell pepper and cut broccoli and set aside.

Step 2/ 9

Heat a wok over medium-high heat. When hot add coconut oil or rice oil to the wok together with the shallot. Saute for two minutes

Step 3/ 9

Add garlic and ginger, saute for one to two minutes

Step 4/ 9

Add red curry paste, tomato puree and the mix of spices, stir with the other ingredients and let sit for 1 minute

Step 5/ 9

Now deglace the pan with coconut milk, 2/3 of the bouillon water and add agave (or maple) syrup and stir a couple of times

Step 6/ 9

Add courgette, bell pepper to the wok and let simmer for approximately 10 minutes on low-medium heat

Step 7/ 9

In the mean time in another pan steam the broccoli for about 4 minutes and add this to the wok. The sauce should cover all the veggies. Add more liquid (water or coconut milk) if this isn't the case.

Step 8/ 9

After 10 minutes of simmering add raw cashews and squeeze the lime over the curry. Let sit for 3 minutes.

Step 9/ 9

Serve with wild rice, parsley and sesame seeds. You can also use coriander.

Enjoy your meal!
More delicious ideas for you