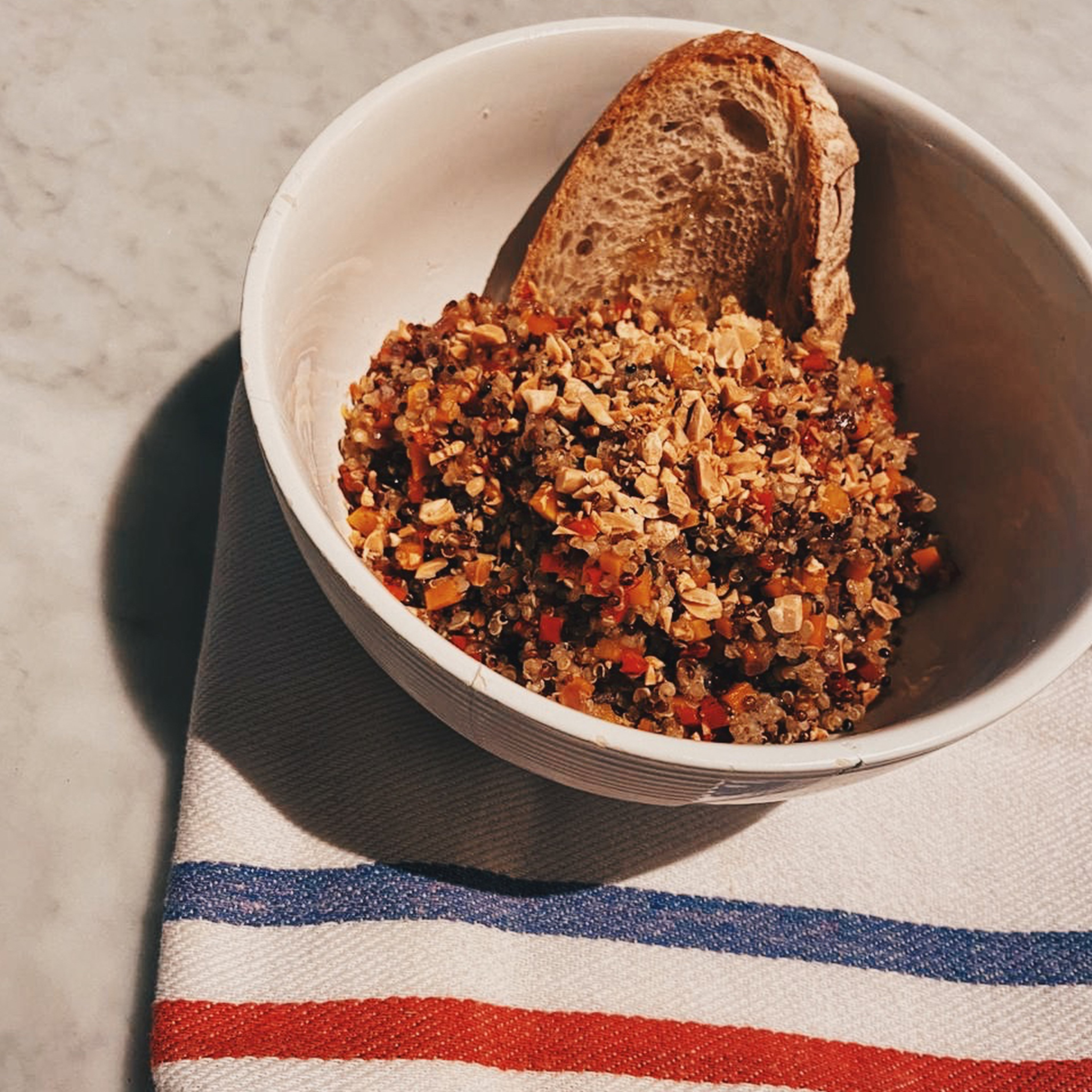 Quinoa Bowl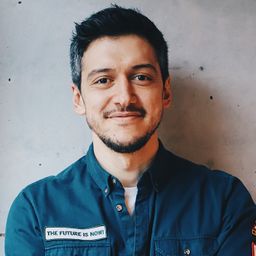 "This is the way I usually cook quinoa to eat it as a main course or as a side. You can make small changes to the recipe to make your own version: more indian, more chinese, more italian. Hope you enjoy it!"
Ingredients
chopped peanuts (for serving)
Utensils
nonstick pan, wok
Take an
easy quiz

and discover more recipes you'll love!
Step 1/ 5

After rinsing very carefully the quinoa, you are gonna heat the olive oil in a pan over medium-high heat and toast the quinoa in it.

Step 2/ 5

Add liquid (1 cup of quinoa to 2 cups of water) and bring to a boil. Stir the salt and the garlic. Bring to a rolling boil. Lower heat and cook, covered, for 15 minutes.

Step 3/ 5

You should see tiny spirals (the germ) separating from and curling around the quinoa seeds when it's ready. If any liquid remains in the bottom of the pan or if the quinoa is still a bit crunchy, return the pot to low heat and cook, covered, for another 5 minutes, until all the water has been absorbed.

Step 4/ 5

1

carrot

1

red onion

½

red bell pepper

While the quinoa is cooking, you can brunoise the red onion, the carrot and the red bell pepper. Heat olive oil in a wok or a pan and sauté the vegetables. Reserve until the quinoa is ready. You can get creative by adding some spices like curry, thyme, pepper -of course- or whatever you like.

Step 5/ 5

2 loaves

bread (for serving)

3 tbsp

chopped peanuts (for serving)

Finally, put the quinoa in the wok or pan with the vegetables, mix it weel and serve with a breas loaf and the chopped peanuts on top. Buen provecho!

Enjoy your meal!
More delicious ideas for you