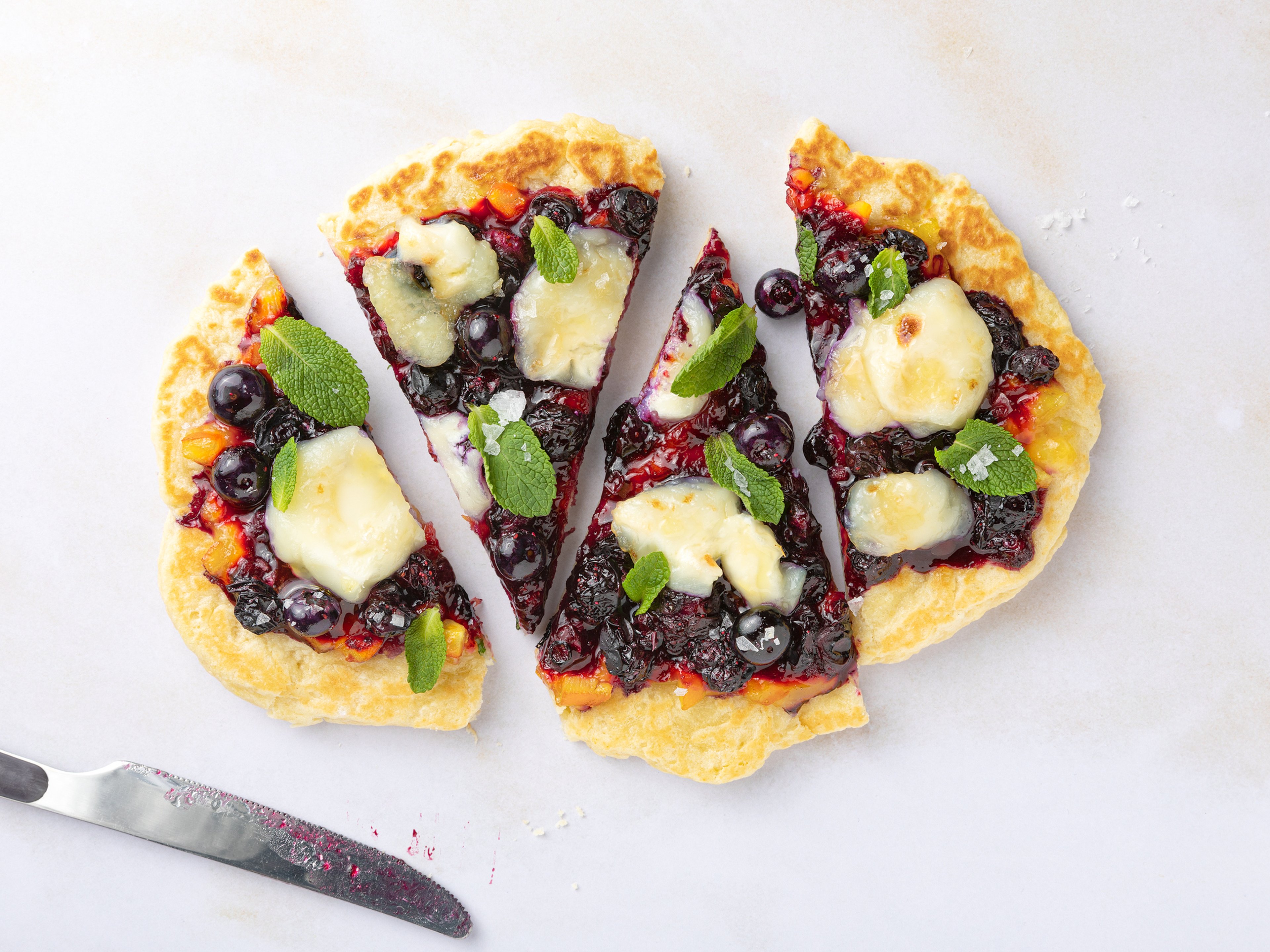 Quick flatbread with goat's cheese, blueberries and mint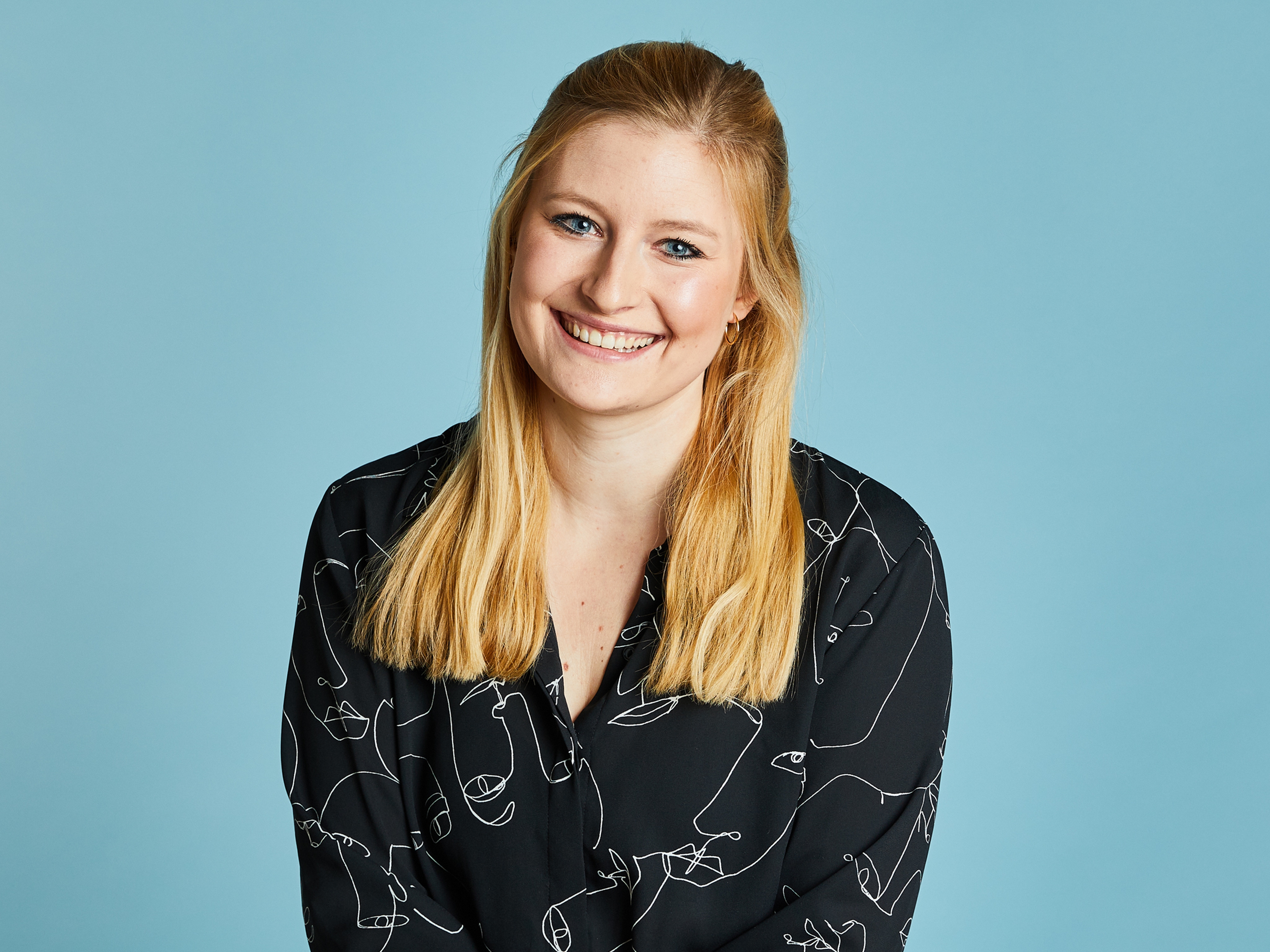 Food Editor at Kitchen Stories
"This savoury and sweet tasting experience will surprise you - and certainly also win you over! The tasty flatbread is made in no time and is perfect as an appetiser or as a main for two. The combination of fruit, goat's cheese and mint is great for summer and the sea salt adds a special touch."
Utensils
bowl (large), rolling pin, nonstick pan, spatula, baking sheet, parchment paper, cutting board, knife
Step 1/ 4

57½ g

full-fat Greek yogurt

57½ g

flour

1 tsp

baking powder

1 tbsp

olive oil

½ pinch

salt

Add the greek yogurt, flour, baking powder, olive oil and salt to a large bowl and form into a dough. Next, roll out the dough on a lightly oiled surface and form into a flatbread.

Step 2/ 4

Preheat the oven to 200°C/390°F. Heat some oil in a non-stick pan. Fry the flatbread on each side for approximately 1 min. The dough can be flipped once it has formed some darker spots.

Step 3/ 4

90 g

local blueberries

125 g

fresh goat cheese

1 tbsp

lemon marmalade

½ tbsp

olive oil

baking sheet
parchment paper
cutting board
knife

Wash blueberries and put part of the blueberries for garnishing aside. Cut goat cheese in slices or pieces. Transfer the dough from the pan onto a baking sheet lined with parchment paper. Spread the marmalade onto the flatbread. Cover with goat's cheese and the majority of the blueberries. Sprinkle with olive oil.

Step 4/ 4

mint (for garnish)

flaky sea salt

Bake the flatbread in the oven for about 10 min. until the cheese is golden brown. Serve with fresh mint, flaky sea salt and the rest of the blueberries.

Enjoy your meal!
More delicious ideas for you