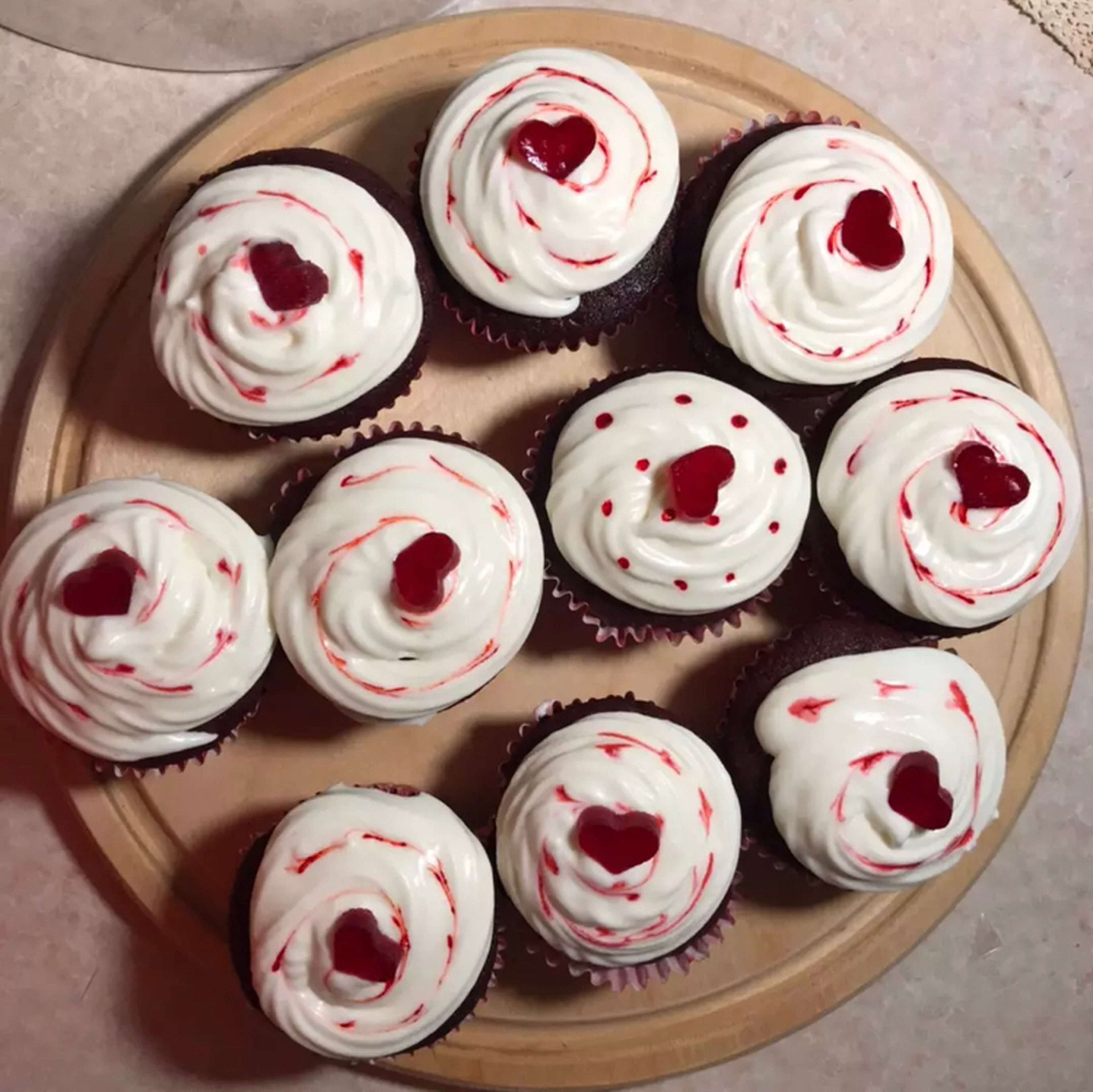 Pretty valentine cupcakes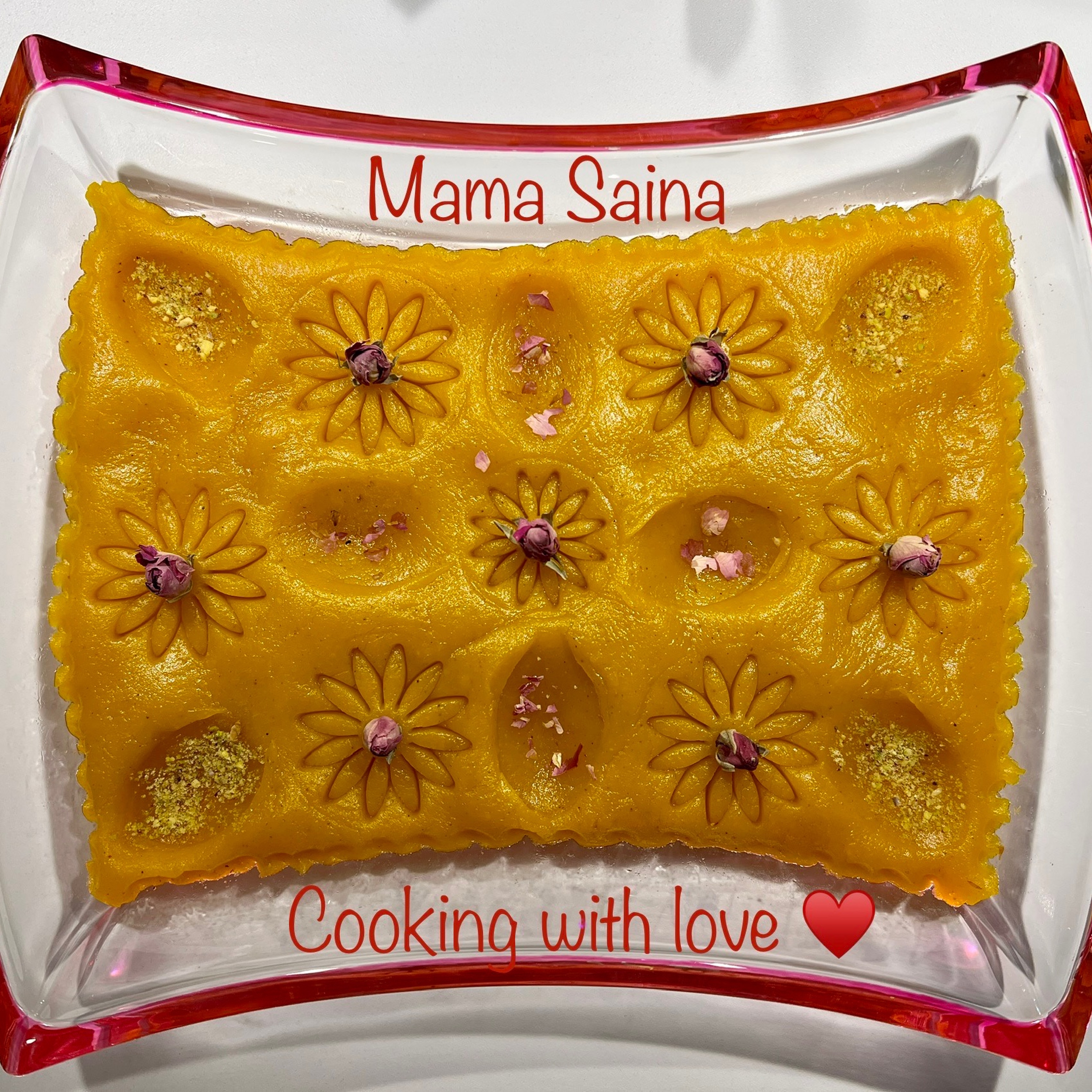 "Delicious, beautiful and fast with cream cheese and suitable for love days, Valentine, Nowruz and wedding anniversary٫...🥰❤️❤️"
Step 1/ 11

⅛ tbsp

gelatin powder

⅛

Cup of strawberry syrup

For the first step, add gelatin powder to the syrup and set aside for 10 minutes. Then bring it to simmer til the gelatin dissolves in it. Then pour into small silicone heart-shaped mold and put in the refrigerator to decorate.

Step 2/ 11

⅛

cup of whole milk

¼

eggs

7⅛ g

butter

⅛

cup of sugar powder

⅛ tsp

Vanilla powder

Turn on the oven at 180 degrees Celsius to heat. Mix the softened butter at home temperature with sugar and vanilla. To the extent of mixing. Then add the egg. Mix with an electric mixer for about 4-5 minutes. Add milk and mix.

Step 3/ 11

¼

cup all purpose flour

⅛ tsp

baking powder

⅛ tsp

baking soda

⅛

cup of cacao powder

⅛ tsp

red food coloring

⅛ tsp

Salt

Then mix flour, cocoa, baking powder, baking soda and salt and add to the mixture . Add red color.

Step 4/ 11

Pour into a muffin tin.

Step 5/ 11

Bake them for 20 to 25 minutes and then check with a toothpick that the marrow is cooked. Then let it cool and in the meantime, prepare the icing .

Step 6/ 11

⅛

cup of white sugar

7⅛ g

butter

⅛ tsp

vanilla powder

⅛

cup of cream cheese

Mix the cheese, butter, sugar and vanilla with a mixer until creamy and soft and leave them in the fridge until firm.

Step 7/ 11

Now it's time to decorate.

Step 8/ 11

Use toothpick to dot and shape the red color.

Step 9/ 11

Hearts ♥️

Step 10/ 11

Pretty 🤩

Step 11/ 11

Ready.

Enjoy your meal!
More delicious ideas for you