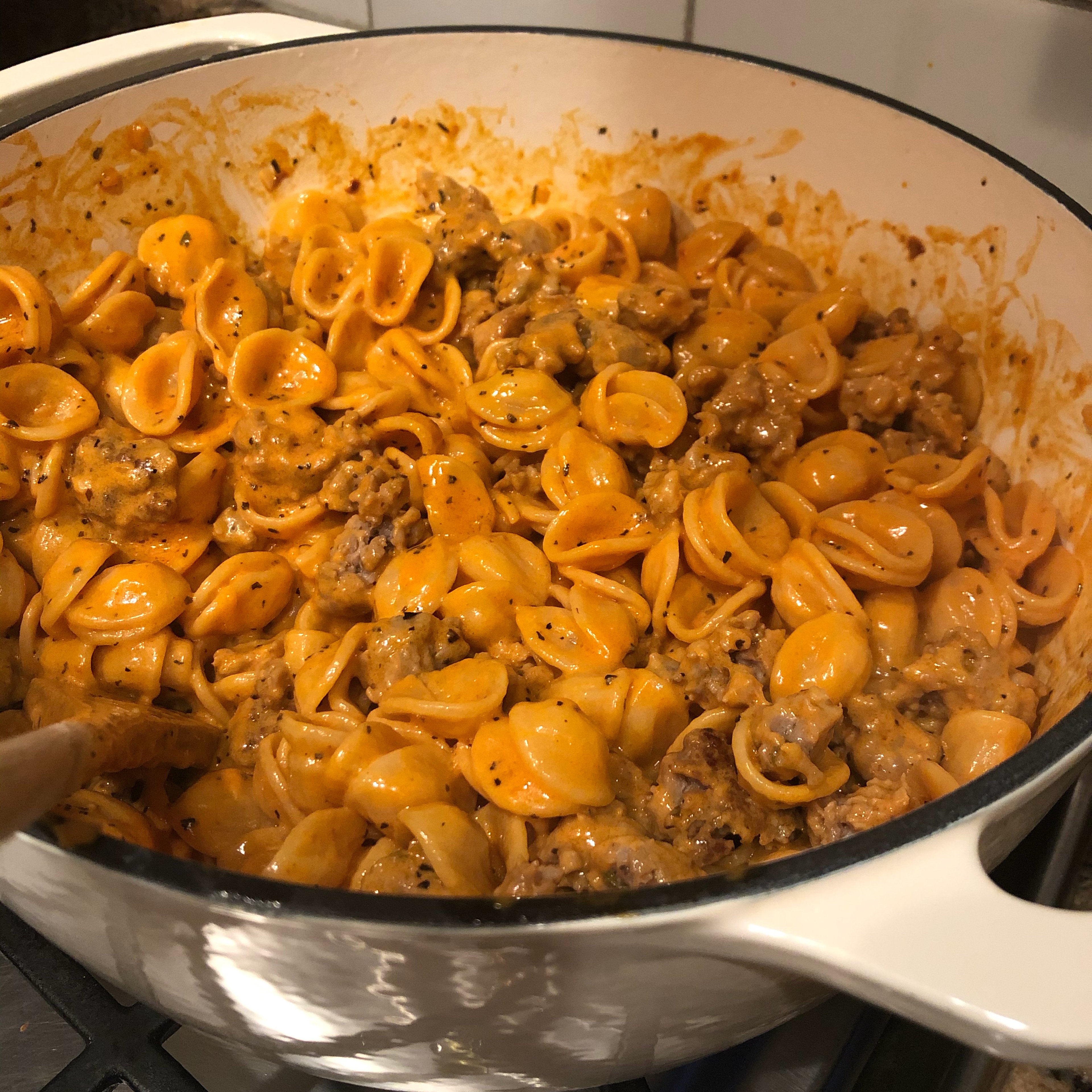 PG's Spicy Vodka Pasta
"This dish is my family's favorite. It is highly requested at every family gathering. I hope you enjoy!"
Utensils
2 nonstick pans, 3 wooden spoons, pot, mug, knife, bowl, grater
Step 1/ 4

In a large saucepan, heat the olive oil, garlic and shallot. Cook until soft. Add tomato paste and cook until it appears darker or a bit caramelized. Add in the heavy cream. Add vodka and cook through until evaporated. Add in the red pepper flakes. Keep stirring until combined. Season with pepper and dried basil. Remove sauce from the heat.

Step 2/ 4

Brown the sausage in a pan at medium heat, if applicable.

Step 3/ 4

Cook pasta. When the pasta is done, save ¼ of the pasta water before draining. Add in the butter to the sauce and stir over medium heat until the butter has melted and the sauce turns saucy.

Step 4/ 4

Add pasta and the pasta water to the sauce. Add sausage. Add parmesan cheese and stir. Add more salt and pepper to taste. Top with a sprinkling of parmesan cheese and basil to serve.

Enjoy your meal!
More delicious ideas for you